Best Beaches In Rhodes
Welcome to our 2018 guide about the best beaches in Rhodes. The following are by our oppinion the best Rhodes island beaches (best sandy beaches in Rhodes and not only).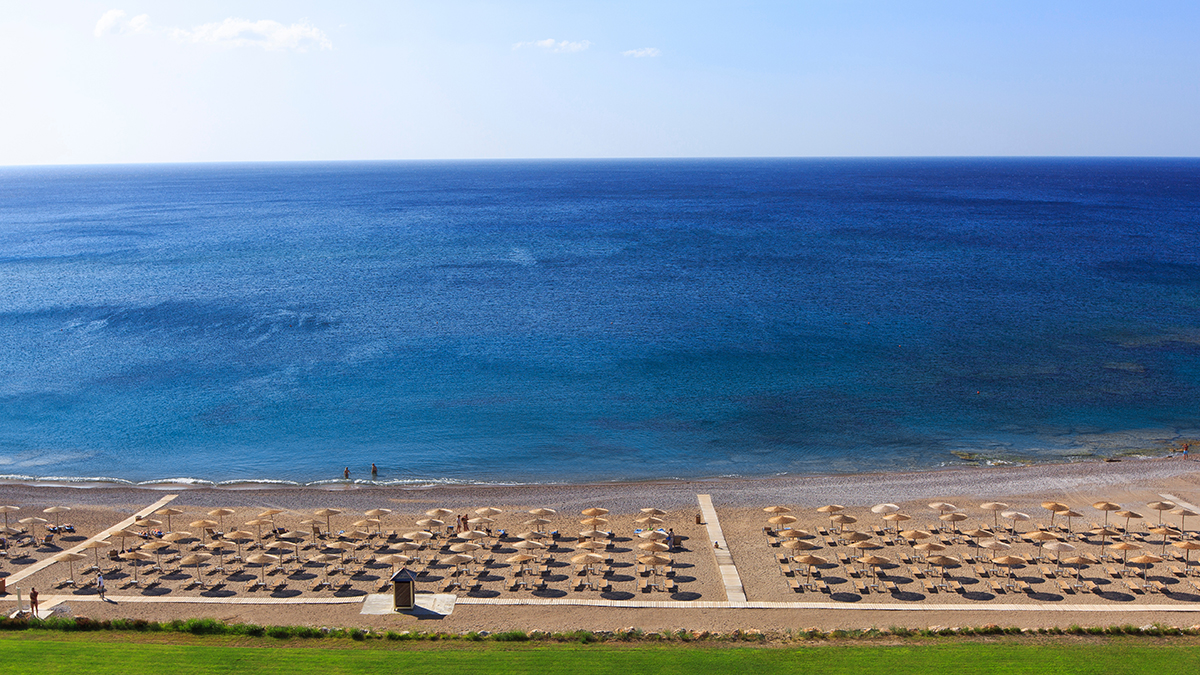 Faliraki Beach is located 12 km from Rhodes Town. This beach is the most popular in Rhodes, offering the most amenities. Here you'll find people of all nationalities with one thing in mind, enjoy a great beach day. It is a 5km sandy organized beach, where you can find everything. Fast food joints, bars, taverns, restaurants, water sport activities and a new water park.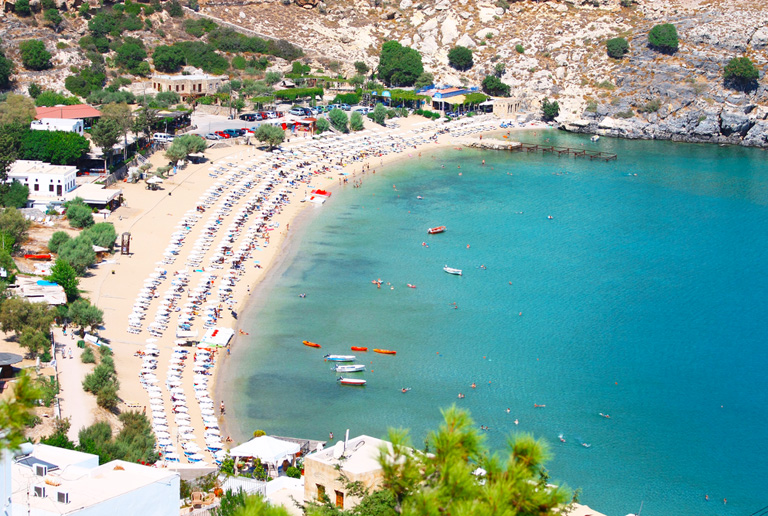 Located in a small alcove just under Lindos Castle, Lindos Beach is fairly small. It is, however, a convenient choice for those who are spending time at Lindos. The fact that it is situated on a small bay, called Saint Paul's Bay gives it an intimate and cozy feeling. There are plenty of beds here to lounge on and the shore is made of sand and not peddles, which adds to the enjoyment. Legend has it that Saint Paul landed here during his quest to spread Christianity to the rest of Greece.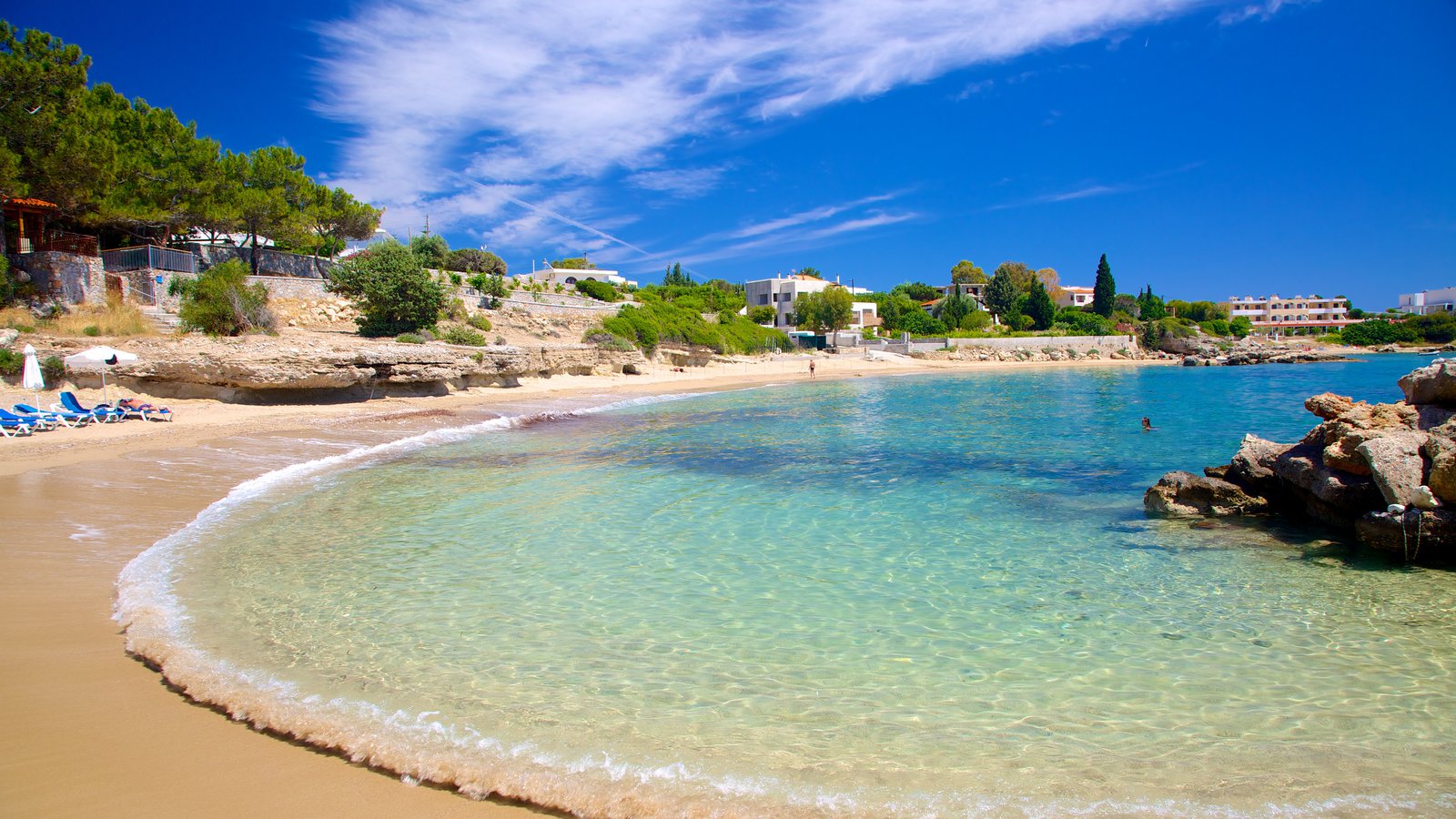 Pefkos Beach is a small resort is made of small hotels and rooms for rent. It is mainly visited by groups of Scandinavians, Germans, Austrians and British tourists. This beach is lined by pine trees towering above the village. The name Pefkos means Pine trees in English. It is a popular beach and great for swimming on its golden sand and azure waters beach.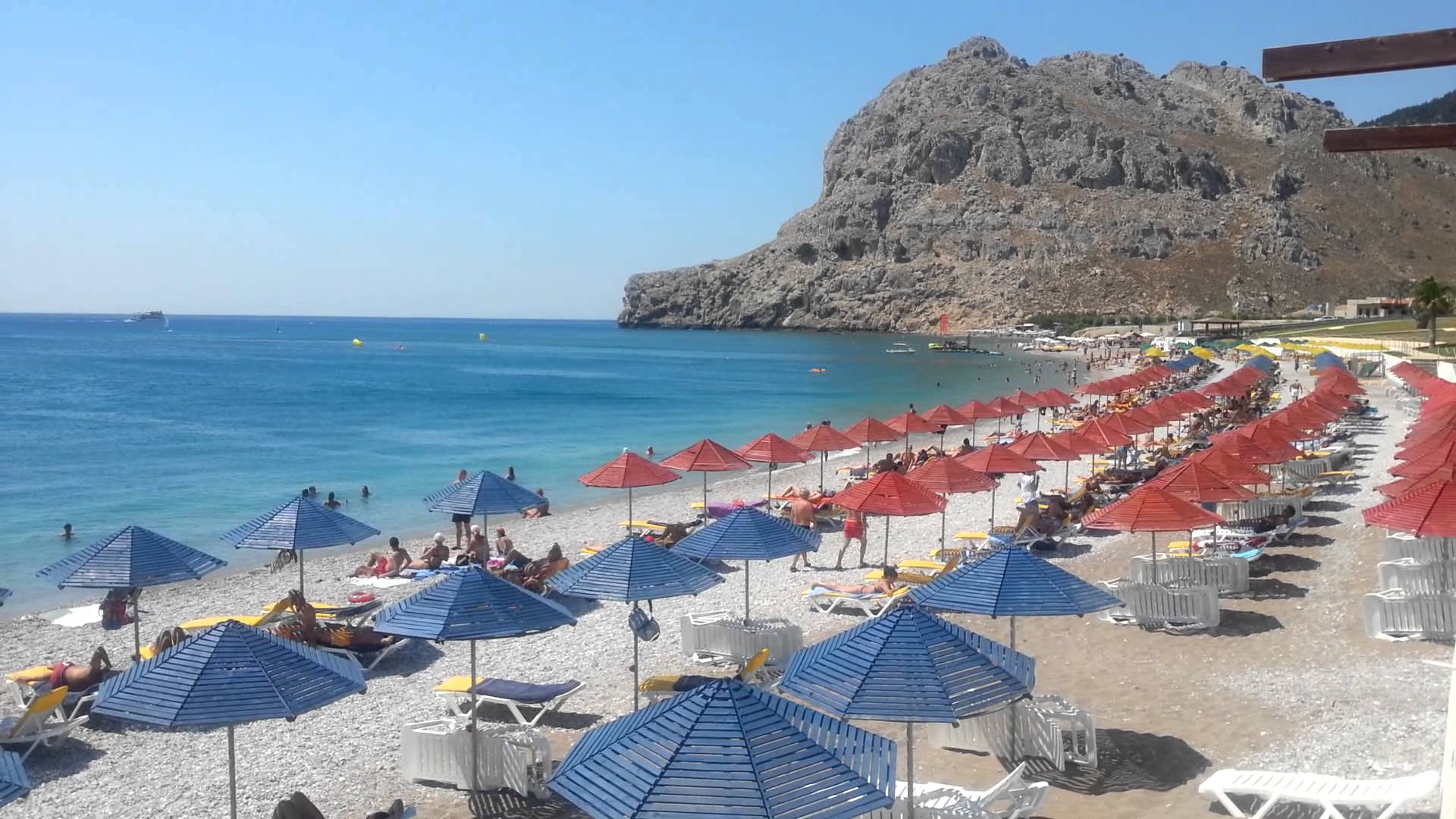 Kolymbia Beach is located south of the town of Rhodes within a small cove. The beach is very nice and has all amenities for sunbathing and swimming, with sun beds, umbrellas and many water sports.

Ixia Beach is narrow and has a mixture of sand and pebbles. It is located 5 km south of Rhodes town. Basically this is a series of adjacent beaches rather than one single beach, most of the organized and operated by the seafront Ixia hotels. Some sections are private and others open to the public.

It is considered the most stylish resort on the Beaches of Rhodes, the vast stretch of sand and the beautiful waters attract many tourists that love to enjoy the Greece Beaches.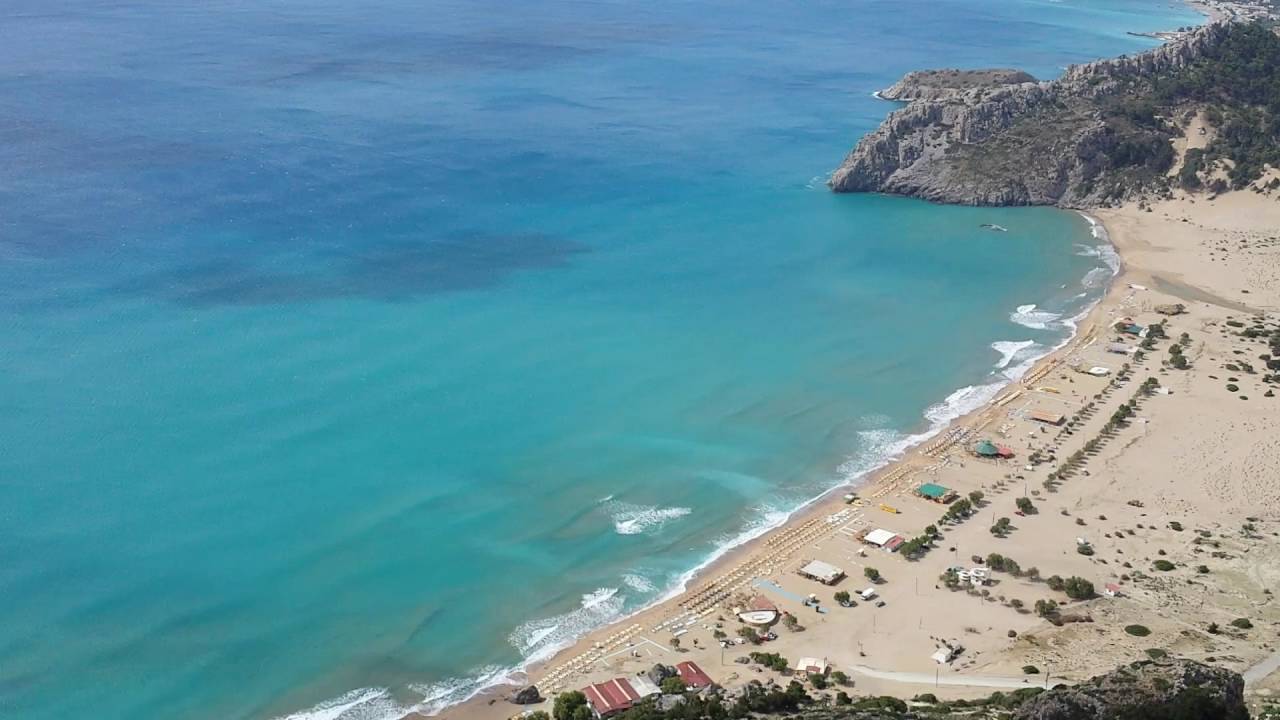 Tsambika Beach owns its name to a "miraculous" monastery located nearby. Tsambika is by far the most beautiful and popular beach on the island with an impressingly long sandy coast and azure waters. Visitors of all ages and nationalities that visit Tsabika beach for its turquoise waters and the golden sand of the beach.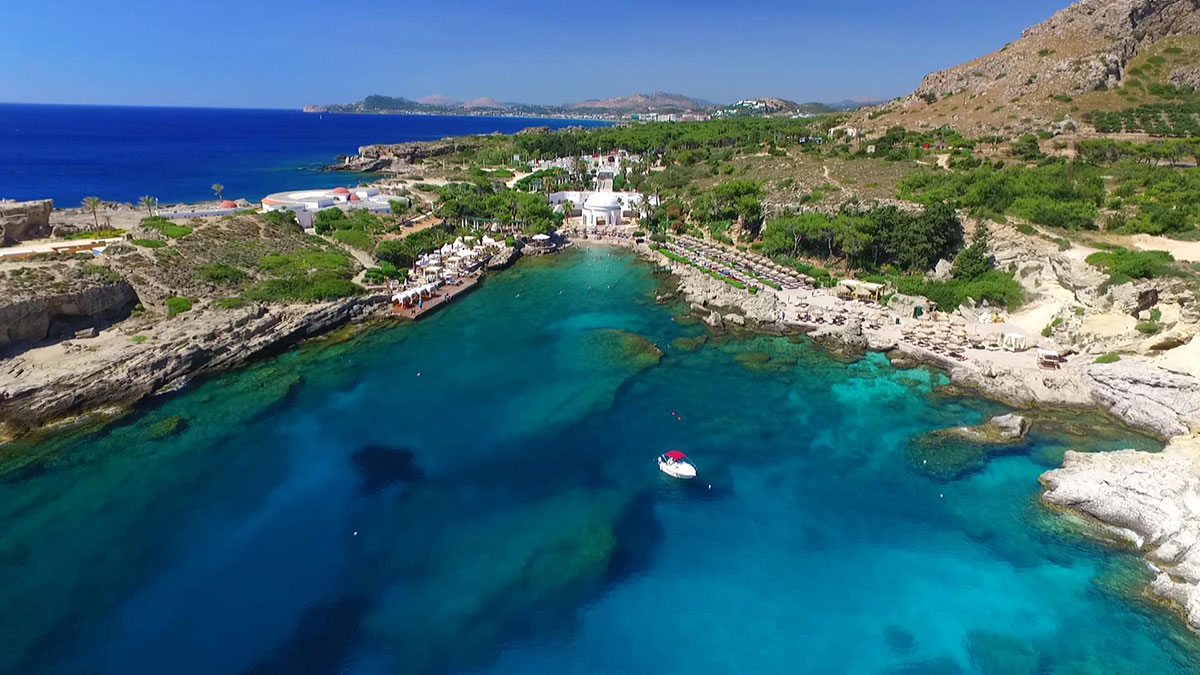 Kallithea Beach also spelled Kalithea, is a gathering point of locals on the island, mainly because the short distance from Rhodes Town and also the glamour of The Baths built by the Italians, that are not operating at the moment for renovations. The elite society of the island gather every day in Kalithea Beach Rhodes.


Afandou Beach is a beach for everyone like families, couples and singles. You may see tents, tourists seeping their cold beer and a hot dog in hand.