Agrari Beach Mykonos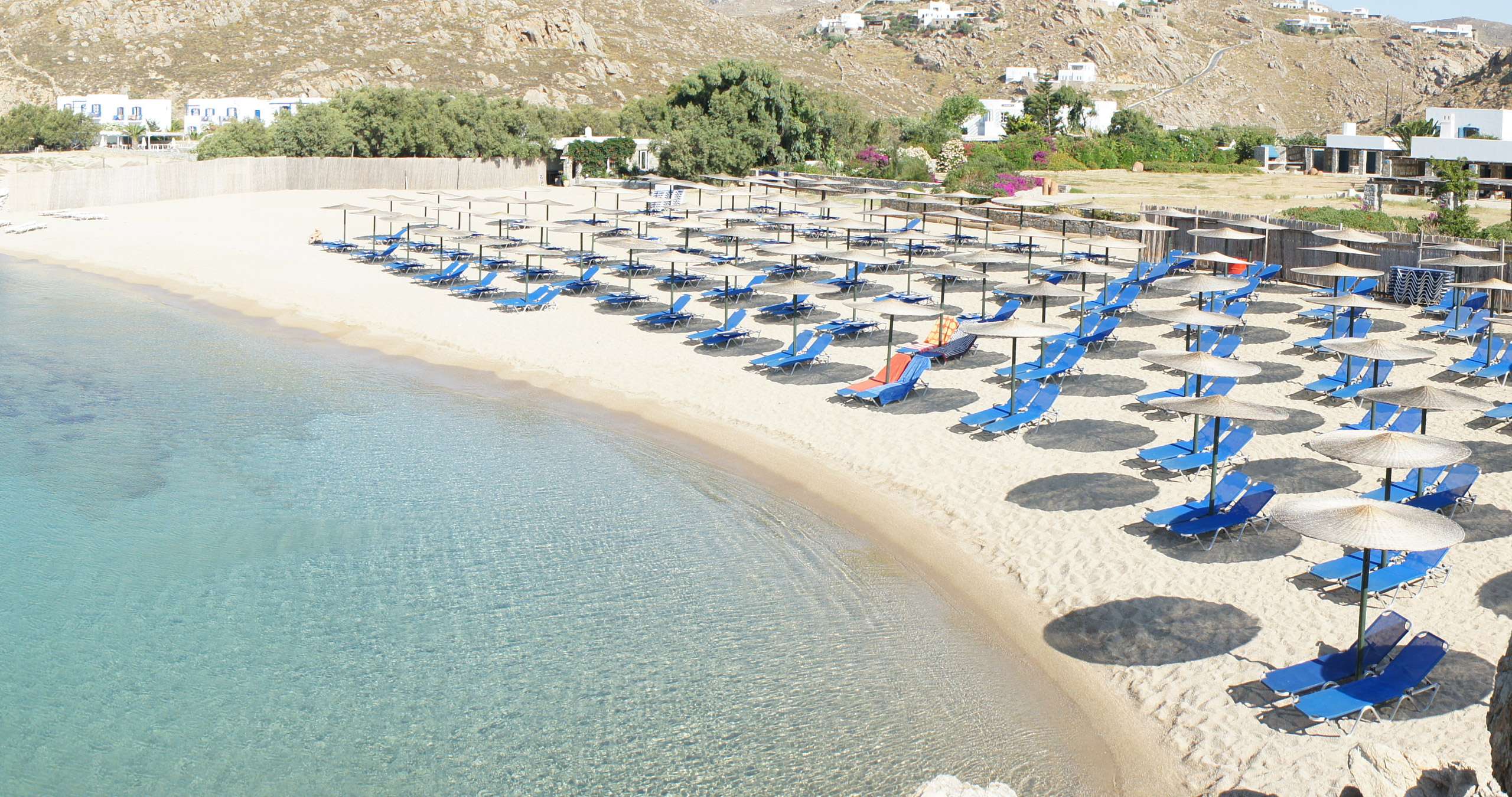 Agrari Beach Mykonos is another beautiful beach, a bit seclusive for those who do not like crowds.
The crystal clear blue water will pay you off for the difficult route, the long sandy beach is split up into right and left hand side which provides umbrellas, sunbeds, beach tavern and water sports.
How Can You Get to Agrari Beach Mykonos

You can reach Agrari beach by car or bike, the taxi costs around 22 euros.
It is located 11.5km south east to Mykonos town around 25 minutes by car.
Just bear in mind that in case you are driving it's a tough ride from Mykonos Town, as the road is not always asphalt paved.
Unfortunately, there's no local bus that can drop you off at this beach but you can take the local bus which leaves from Old Port to Elia beach it is an easy 5-minute walk over the rocks from Elia Beach.
Where is Agrari Beach?
Check all Mykonos beaches with videos and photos