Ios Greece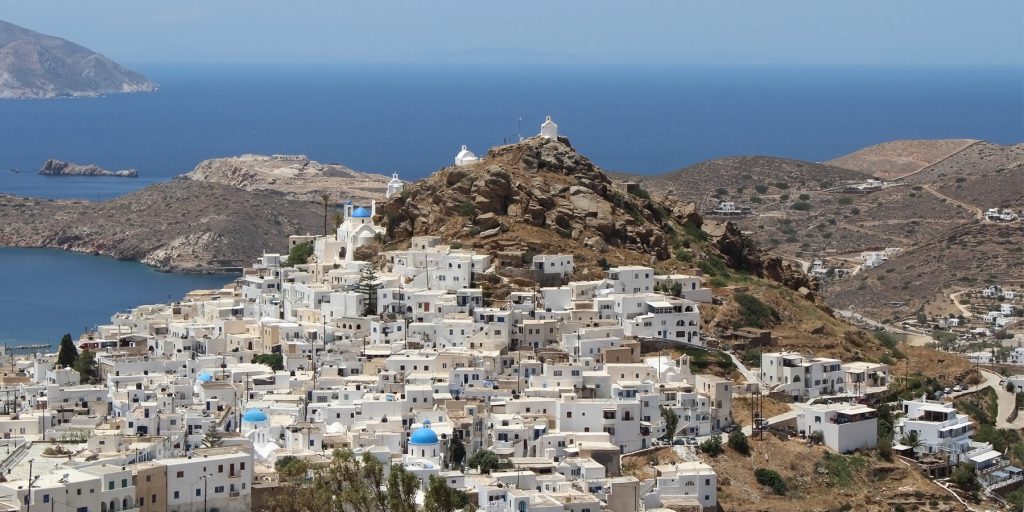 Ios Greece is an island in the southern Cyclades cluster, well-known for its lively atmosphere, exciting lifestyle and attractive beaches. It is a holiday spot catering to all types of visitors, offering a variety of activities to participate in. Ios Greece has a reputation for being one of the hotspots for the young who desire endless fun and entertainment, although some parts are ideal for those who are looking for a peaceful place to relax.
 History
According to the tradition, Ios Greece is believed to be the homeland of Homer's mother, while it is speculated that the great poet died and was buried here.
The island was emigrated by Ions and later became a part of the Athenian Alliance. In the beginning of the 13th century, it was conquered by the Venetians who built the castle in Chora the very next century.
Sightseeing
The remains of the ancient town built in the same position with today's capital and the ruins of the medieval castle built in 1937 are worth visiting . Your Ios sightseeing can continue with a visit to the Archaeological Museum on the ground floor of the Town Hall, as well the museum of Modern Art "Zean Mari Ntro" and the museum of Traditional Art.
Don't forget to visit Homer's grave, who was the most famous poet of the ancient world, at Plakoto on the northern part of Ios Island Greece . This is one of the main attractions of Ios sightseeing.
Ios beaches
Kalamos has a long sandy beach with clear waters ideal for snorkelling. To the south of Kalamos Beach , the road takes you to Plakes, a rather remote beach. The beach of Koumbara is 300m long with many taverns along the way. It is also a nudist beach.
Out of all beaches, Mylopotas is the busiest beach on the island and stretches for 1 km. Mylopotas Beach offers cafes, bars and restaurants. Psathi Beach is characterized by peace and tranquillity since it is still untouched by mass tourism. It is popular among windsurfers because of the high waves on windy days.
Check out hotels prices and book Hotels and prices