Kamares Sifnos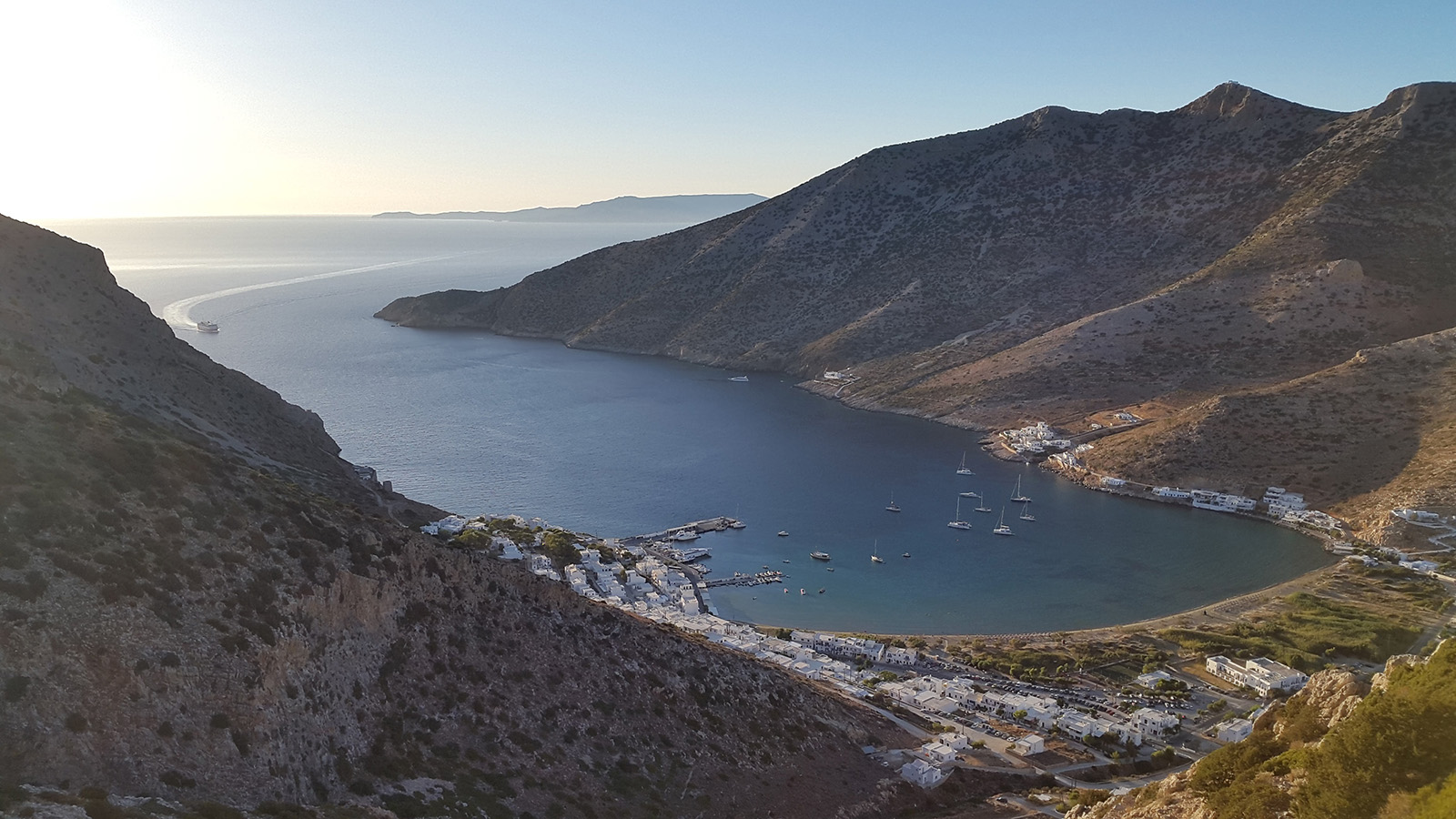 Kamares Sifnos is the port of Sifnos. The name Kamares derives from the many caves that existed on the rocky south coast of the bay. Although it is actually a port, its Kamares beach Sifnos is one of the cleanest in Sifnos and its being rewarded since 2002 with the Blue Flag. The village of Kamares consists of white Cycladic houses and terrific buildings that are worth visiting and ofcourse if you are wondering about Kamares Sifnos hotels or rooms don't worry, you will find in a variety of prices.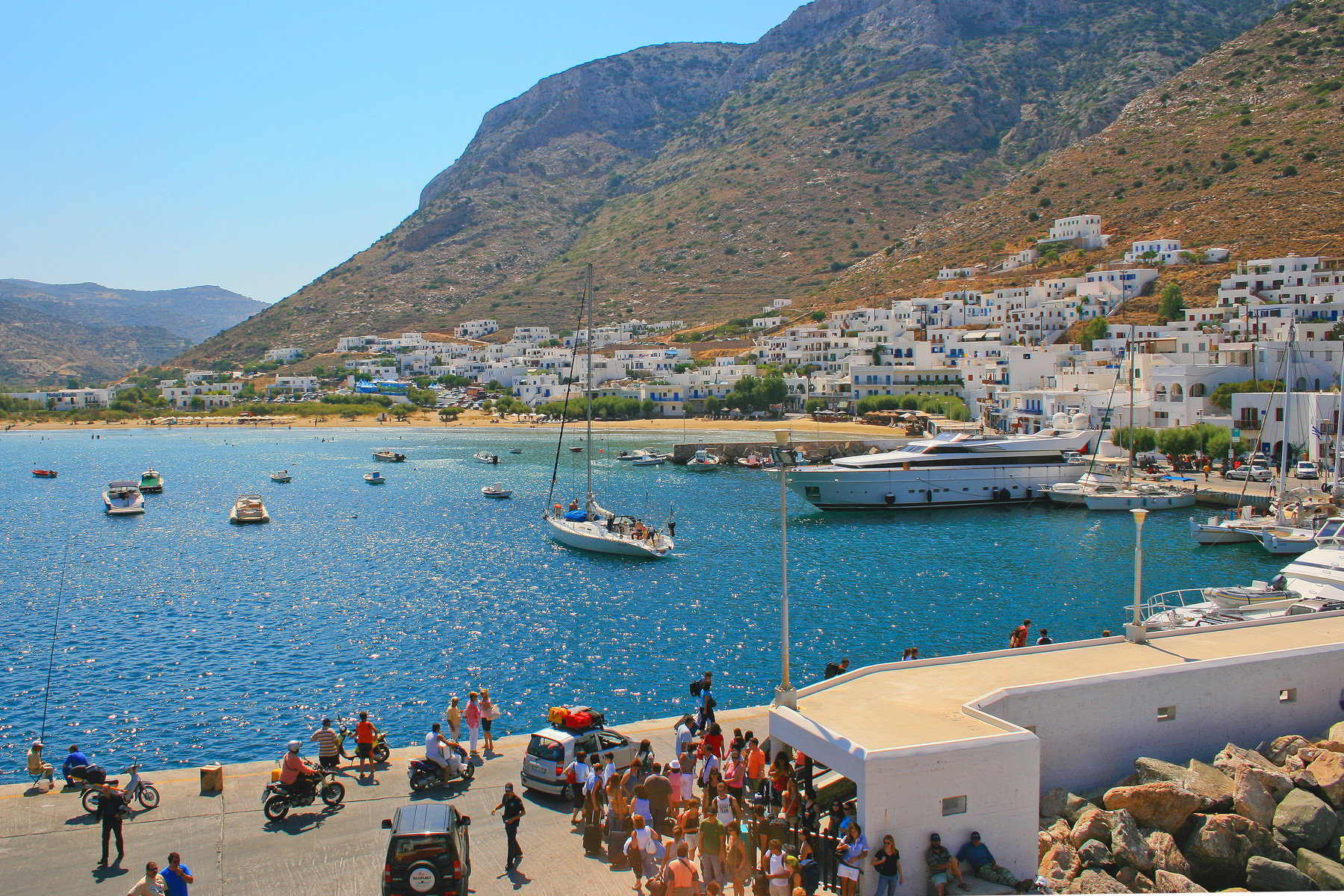 Kamares Sifnos
Kamares village is th largest coastal village of Sifnos. It is located 5km away from Apollonia (which is the islands capital) in the western part of Sifnos. Opposite the village there is a mountain named Agios Simeon and at the foot of it there is the homonymous monastery. Next to it there is the quarter of Agia Marina. There is also the church of Agia Marina and climbing one houndred (100) steps to get to the church is worth it. The village is quite developed with huge tourist movement during the summer period.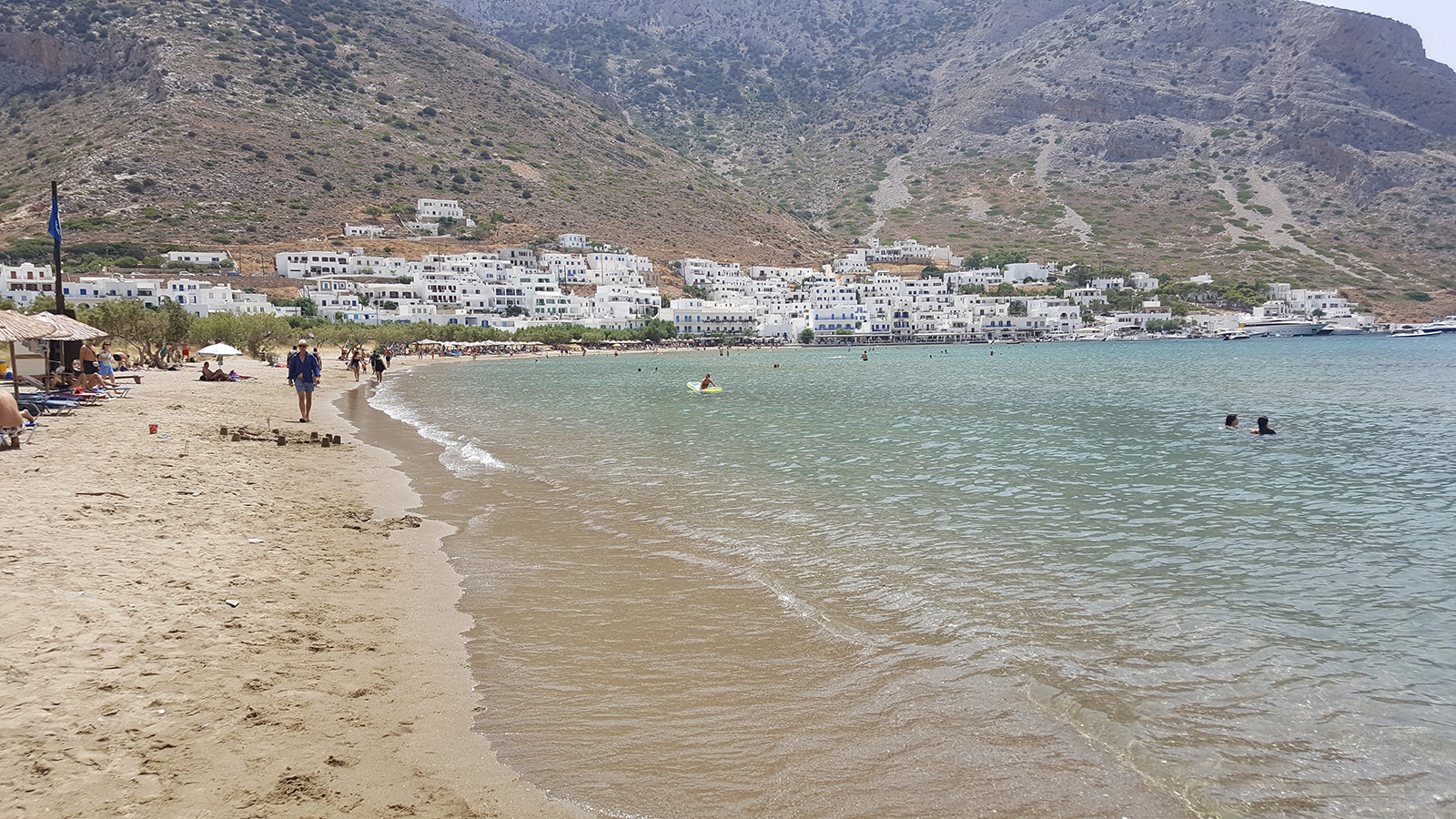 Kamares beach Sifnos
Kamares beach is one of the longest and cleanest beaches in Sifnos, with shallow waters and lovely surrounding. It is about 1.5 km long and together with Platis Gialos is one of the busiest beaches in Sifnos. The sea is shallow with clear waters and the sandy beach with golden sand, ideal for families with young children and endless hours of play. The beach is organized with sunbeds, umbrellas and a beach bar.

Kamares Sifnos hotels
Kamares is the place you can pass your entire day without getting bored. For your accommodation, there is a variety of rooms for rent, hotels, and furnished apartments even a well organized camping for those with free spirit. The best website to book a hotel or a villa in Kamares Sifnos (it has the most available rooms and private villas on the island…even more than Airbnb!) visit hotelscombined.com
Where is Kamares Sifnos located
Sifnos Kamares Video
Kamares Sifnos Photos