Milos Papafragas Beach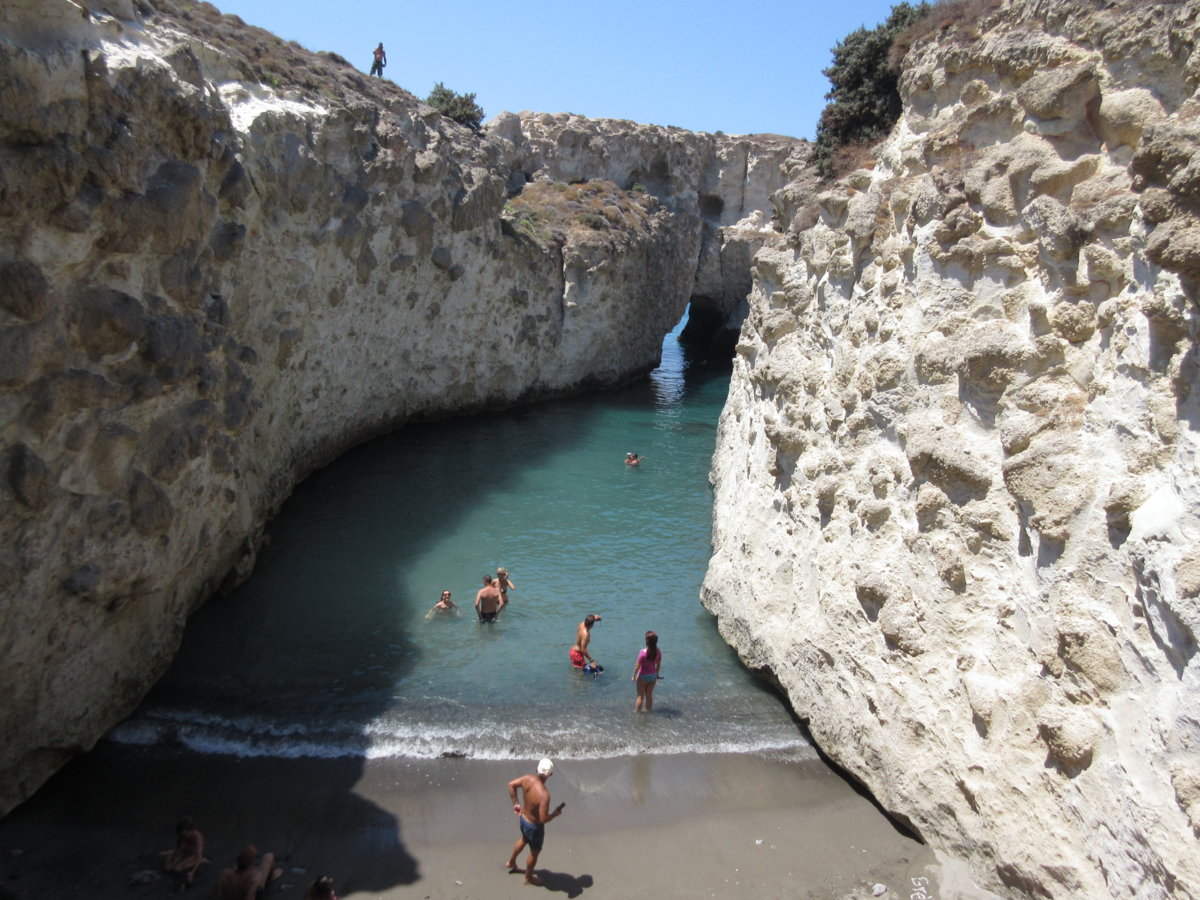 Milos Papafragas Beach is one of the most impressive beaches of the island of Milos. Access is quite difficult, however it is a favorable spot worth visiting. You can get there over a narrow path. From the top of the rock the beach looks like a turqoise swimming pool or canal, with high white cliffs surrounding it, and there are caves.
Resembling a gigantic swimming pool with cyan crystalline waters this beach is a very well hidden jewel of Milos. Crystalline waters of changing colours, depending on the weather and the light, welcome the visitor and invite him to enjoy their coolness. Deep dark sea caves surround the place.