Milos Achivadolimni Beach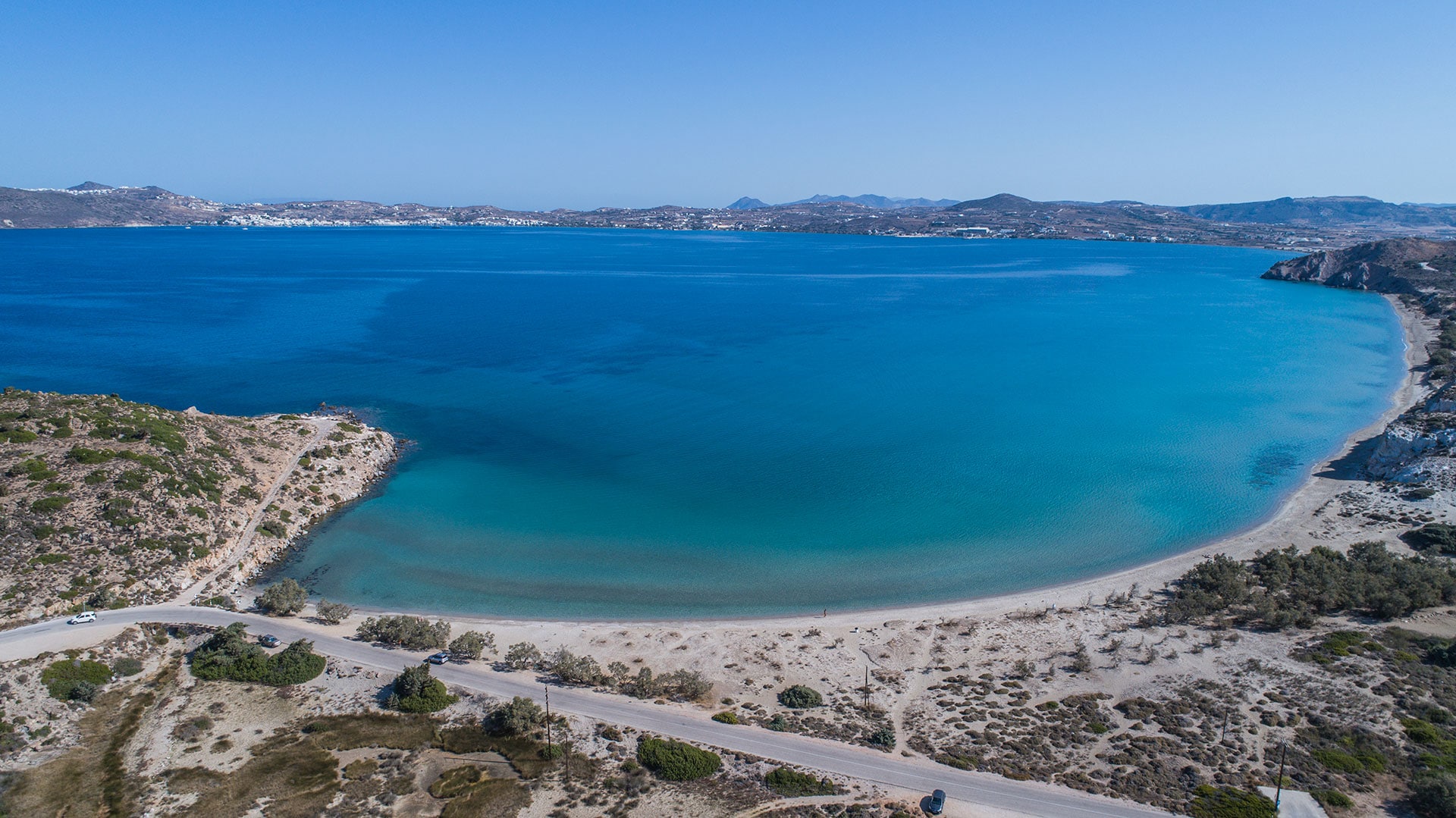 Milos Achivadolimni beach is a long and sandy beach just behind the lake of Milos and not far from the Milos airport. It is situated on the south side of the crater.
Achivadolimni is a mostly unorganized beach without facilities (only a few trees and parasols in the beginning, which is not the best part of the beach). There is some rubble floating in the water at the beginning of the beach, but walk a hundred meters and it is gone, the water is crystal clear and the beach becomes clean.
It is a sandy beach with shallow waters and it is very easy to get into the water. It stays undeep for quite a while.
Not much shade on the beach and no taverne, but lovely! A beach for naturists. Bring your own water and a good sunblock and relax. From the beach there is a view of the village of Adamas.