Milos Provatas Beach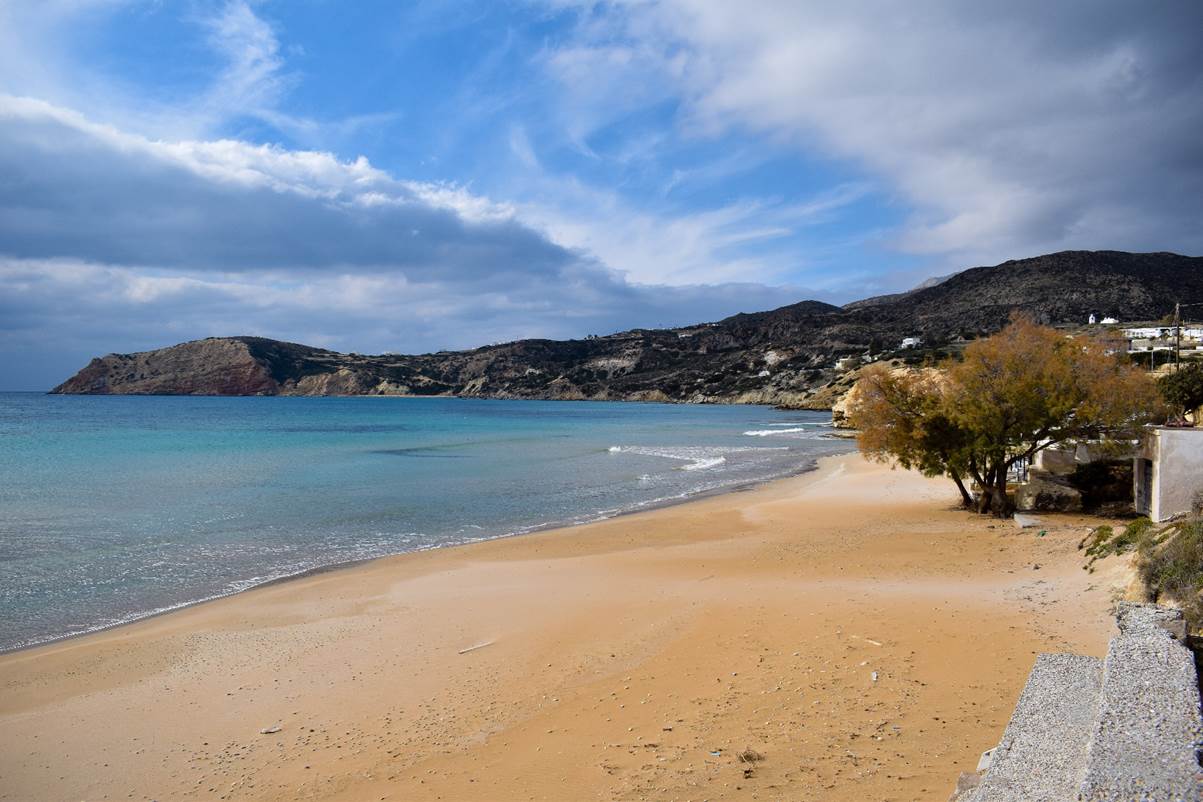 Milos Provatas Beach is a sandy family beach in the south of Milos. It is positioned in the "middle" of the south on its narrowest point. The waters at Provatas Beach are shallow and so it is perfectly safe and suitable for small children.
The road to the beach is good all the way to the end where there is a large parking.
Provatas Beach is an organized beach where you can rent parasols and sunbeds. There are several tavernes around the beach and there are a couple of accommodations that rent out rooms.