Syros Beaches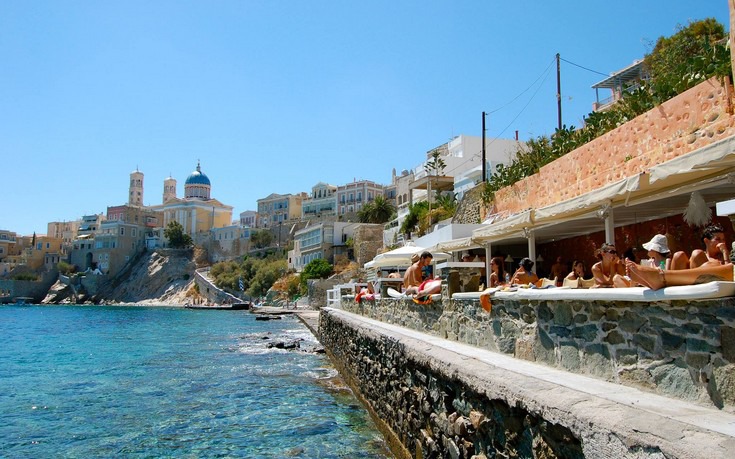 Syros is called "the prince of the Cyclades" and not unfairly. Ideal destination for both weekend and multi-day holiday, Syros enchants its visitors with the sights, the impressive buildings. Also beaches satisfy all tastes. Near to Hermoupolis, popular and organized or more remote and quiet, all have a common characteristic: the transparent, deep blue waters of the Aegean Sea. Some of the Syros beaches are Agathopes Beach, Kini Beach, Vari Beach, Galissas Beach, Komitos Beach, Azolimnos Beach.

Syros Asteria Beach - Syros Stars Beach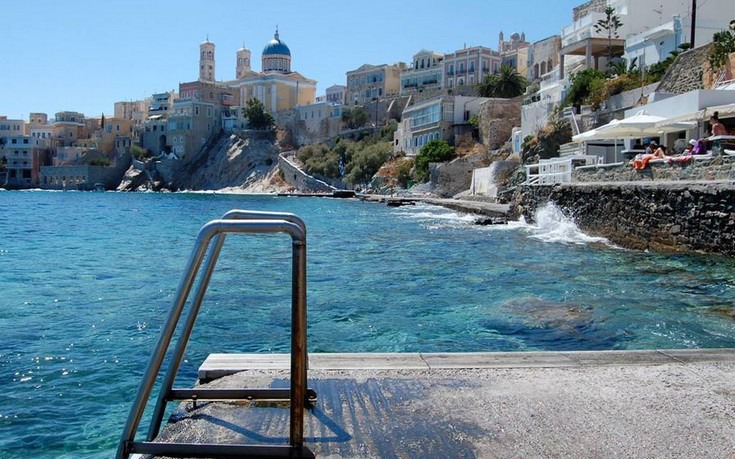 It is the closest beach in Ermoupolis and is located below Agios Nikolaos. Its waters are crystal clear and the point reminds of the beaches of the Italian ribbon. On the rocky backdrop you will be able to relax at the Asteria Beach Bar and enjoy your dives every so often. Other nearby Syros beaches in Ermoupolis are Tallitos (above Agios Nikolaos) and Waves in the Old Port.
Syros Agathopes Beach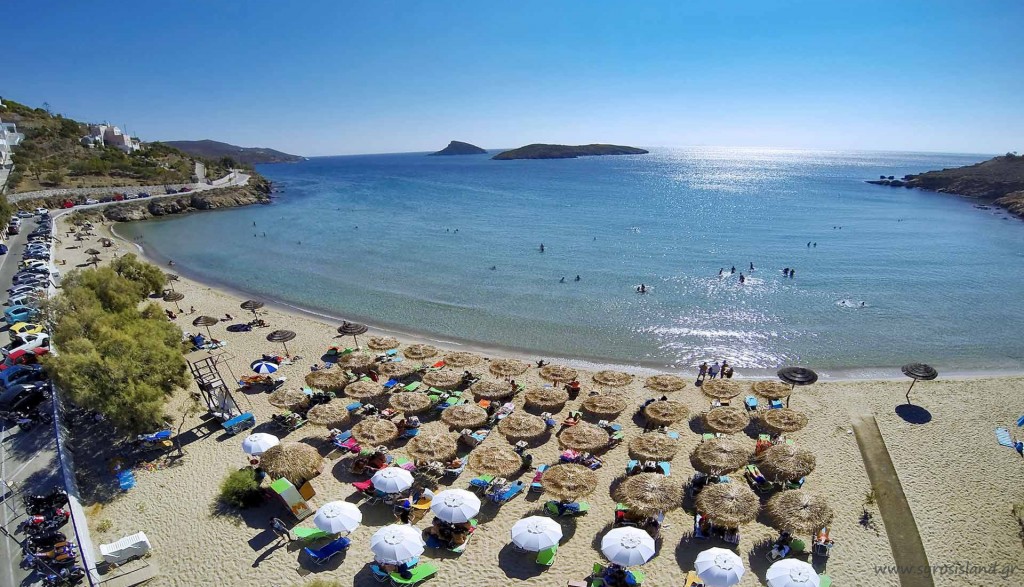 A cosmopolitan beach about 15 km southwest of Ermoupolis. You will meet it right after Posidonia (Delagratzia) where you will see one of the most beautiful and famous scenery of the island, the famous white sea lilies. The beach is organized and has a beach bar.From here you will enjoy great views of the islands of Schoononisi and Stroggylo.
Syros Kini Beach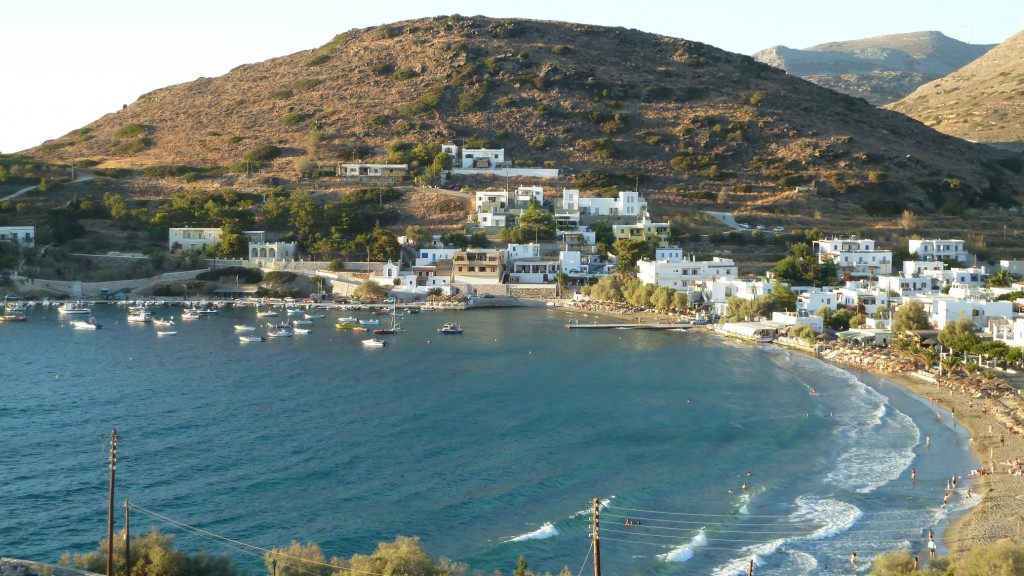 The beach of the homonymous picturesque fishing village is about 15 minutes drive from Ermoupolis. The scenery here has a special and all-encompassing beauty with crystal clear waters to star in. It is an ideal choice for both couples and families. Combine your dips with ouzo and fresh fish in the remarkable nearby taverns at sunset.
Syros Vari Beach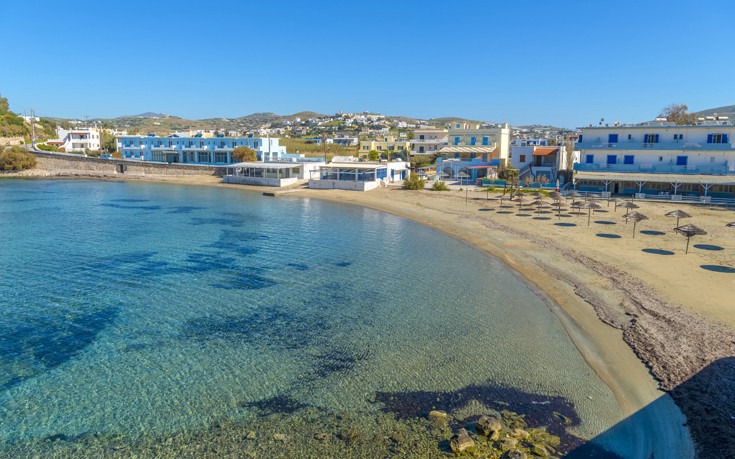 Vari is one of the largest villages of Syros and is located at the southeast end, 8 km from Ermoupolis. Here you will find a nice sandy beach, organized with sun loungers and umbrellas. It is a good choice for families.
Syros Galissas Beach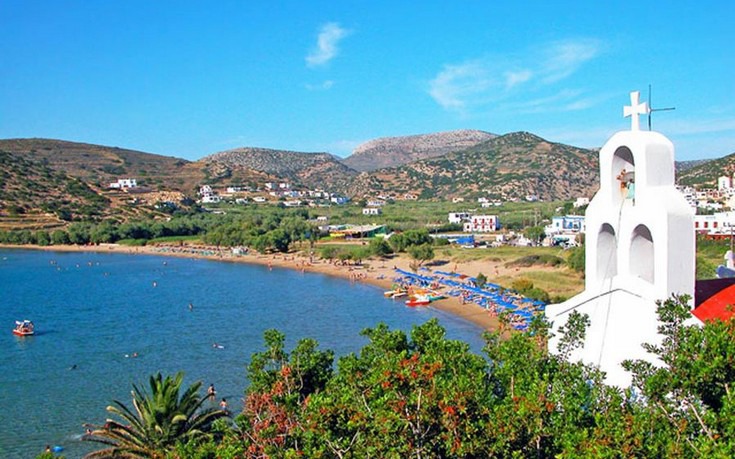 Organized beach with sand in the southwest of the island, 9 km away from Ermoupolis. Here, you will find many taverns, restaurants and several places to drink your coffee. Also here is the hill of Agia Pacha with the homonymous chapel and the cave of St. Stephen. Below the hill of Agia Pakos there is a bay with crystal clear waters, which nudists prefer.
Syros Komitos Beach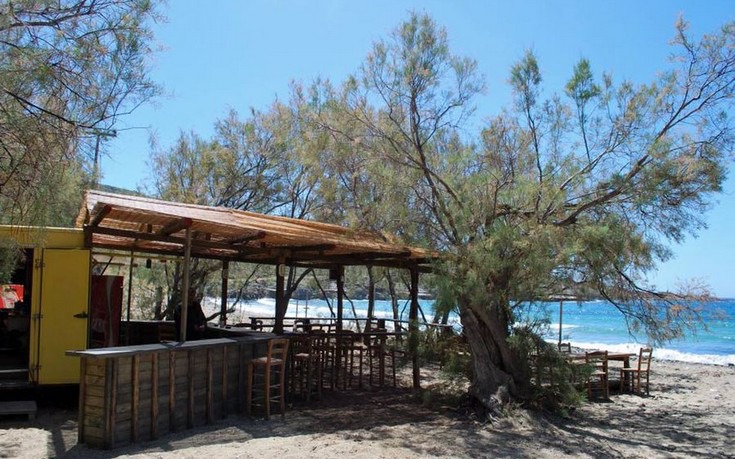 At 1 km from Agathopes, Komitos Beach is organized and is an ideal choice for those who have family or for those seeking the picturesque and tranquil setting. You will meet her by going to Poseidonia. It is organized with umbrellas and sun loungers available to guests. Behind the beach there is an abandoned mansion, the exploration of which is a special and romantic tour.
Syros Azolimnos Beach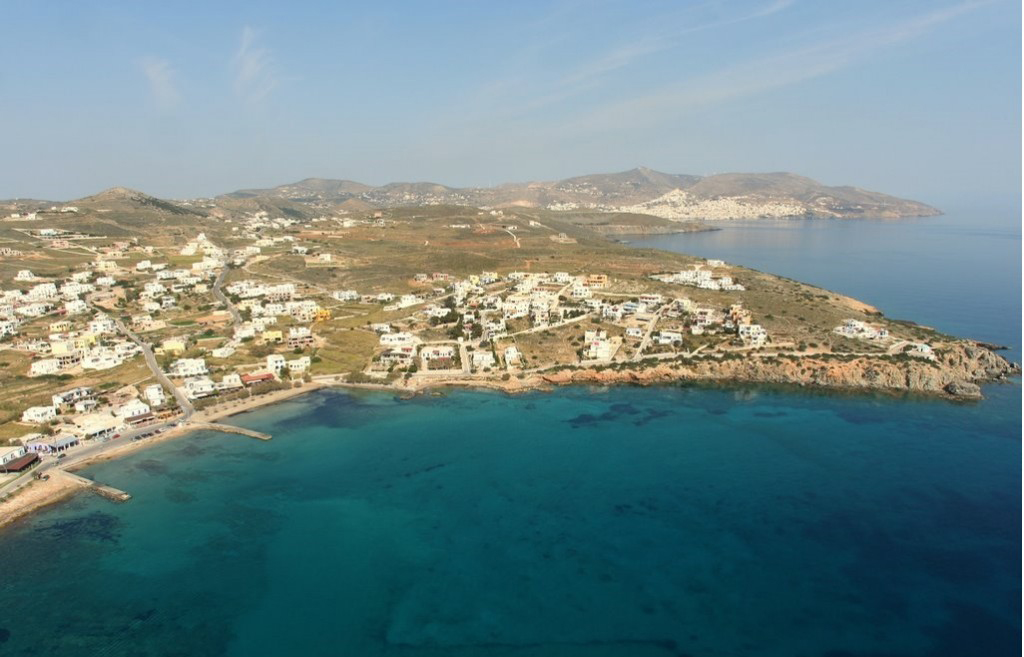 Azolimnos Beach is located on the southeastern side of the island and just 5 kilometers from the capital Ermoupolis.For this reason it is the best choice for those who want to enjoy swimming in a beautiful beach near Ermoupolis. Is relatively small beach, with golden sand and clear blue waters. Though small, it has a pretty good organization.
Tip : If you want to discover the wild coves of the island - and believe us worthwhile - you can visit them by boat from Kini.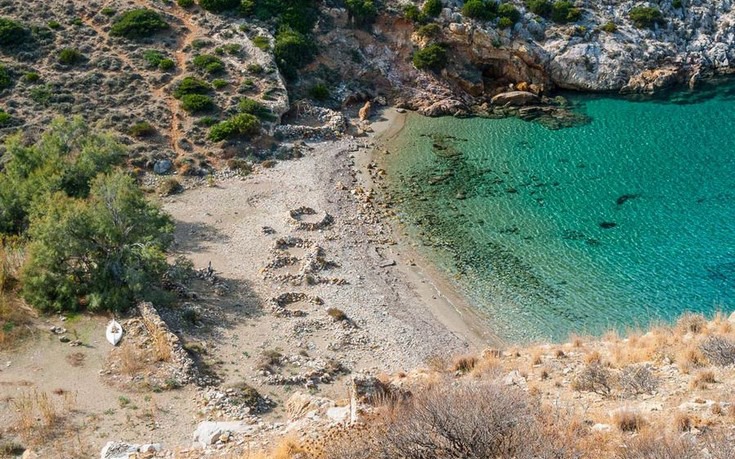 The beaches of Aetos, Varvarousa, American, Letters, Lia, Marmari, Avlaki and Megas Lakkos are real treasures. It is accessible by sea or by foot from Apano Meria. The itineraries from Kini are quite frequent and your visit to any beach you like can last for 4 hours.
Syros Greece Accommodation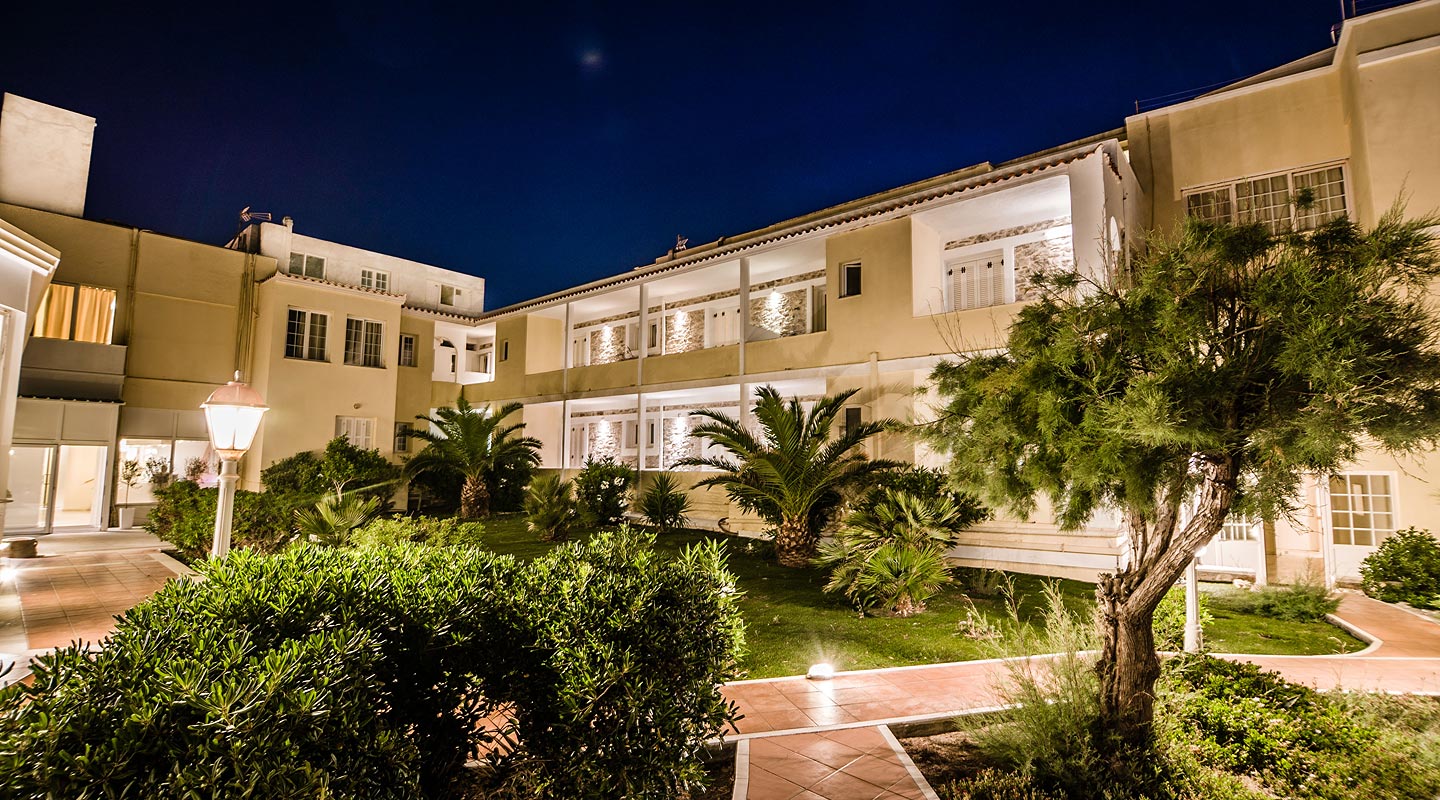 There are many options available to travelers whether you are a solo traveler, couple, or family and traveling to Syros. Save time and money by using hotelscombined.com to book cheap Syros Greece accommodation. With millions of rooms available, you'll find exactly the right place to put your feet up.
P.S. – If you've found this article helpful, please consider booking via the links here as it helps keep the website community supported and advertiser free. All the companies are ones we use ourselves in our own travels. If you have any questions, email us!