Kea Xyla Beach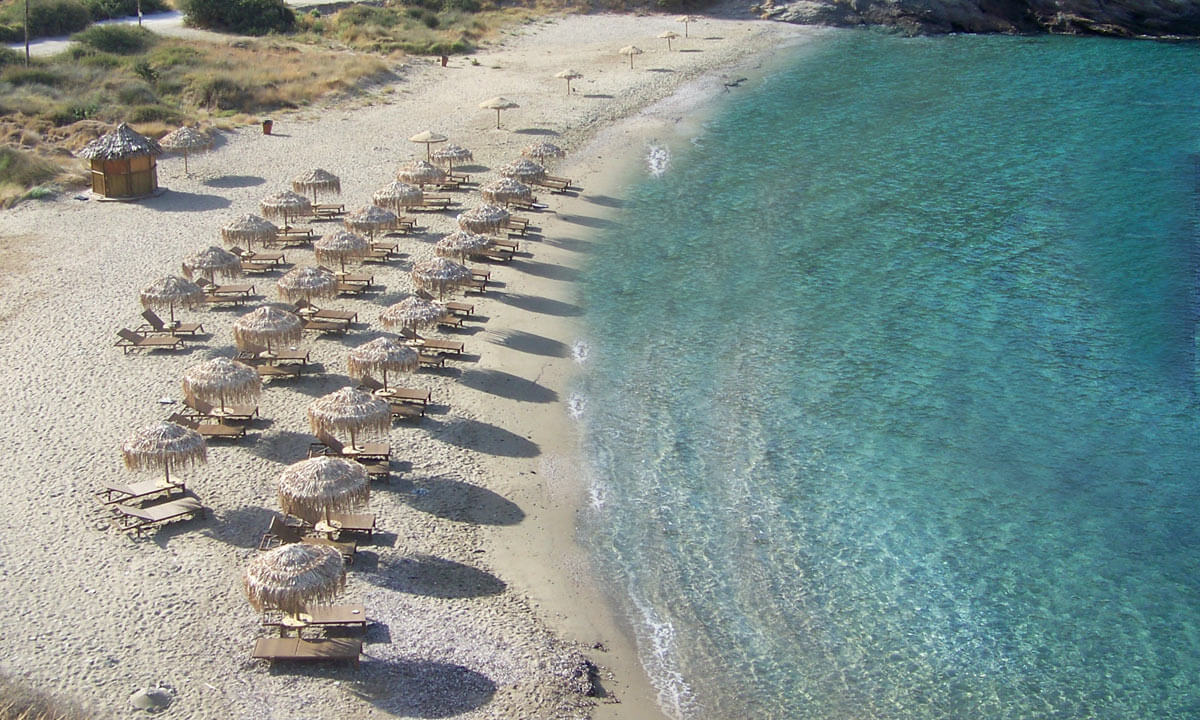 Kea Xyla Beach is located on the northwest coast of Kea, 12 kilometers from the capital Ioulida and about 4.5 km south of Korissia.
Although no one knows where it comes from her name, some argue that due to the wood where the sea washed up during the winter months, which probably came from the rivers of Evia.
Tzia Xyla beach is one of the most popular beaches on Kea, in a beautiful and picturesque Cycladic environment, and many are those who choose to enjoy a swim. It is a beautiful beach with golden sand and small pebbles on the shore and crystal clear and relatively deep water.
It is pretty organized since there are umbrellas with deck chairs.
To get to the beach by car from Korissia move on the coastal road towards Marades and Melissaki (the road will become dirt road on the way) and you will eventually see a sign that will direct you to the beach.
Kea Xyla Beach Photos