Paros Parikia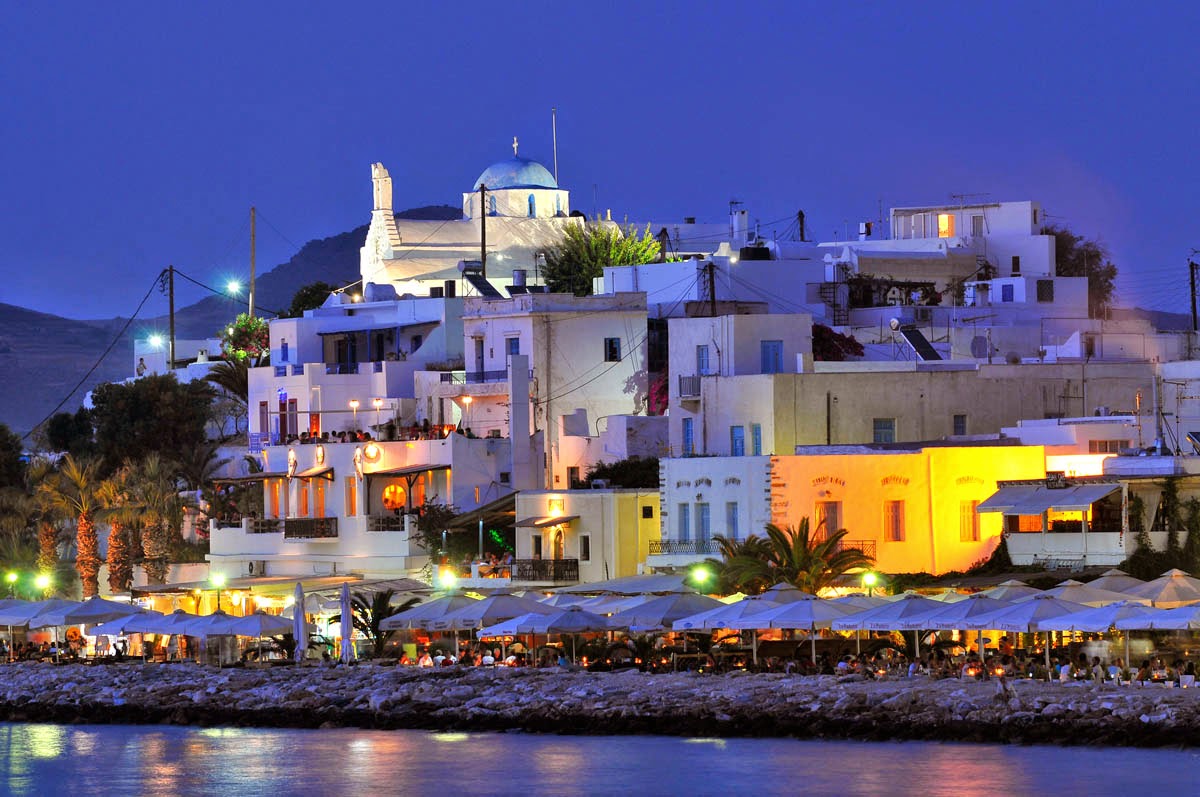 Paros Parikia is the capital of Paros. The trademark of Parikia is the harbor and the mill, which is built on the gulf of the island. It has beautiful settlements and while walking in its narrow streets you will feel the islands magic. Below is the Paros Parikia map (click to enlarge)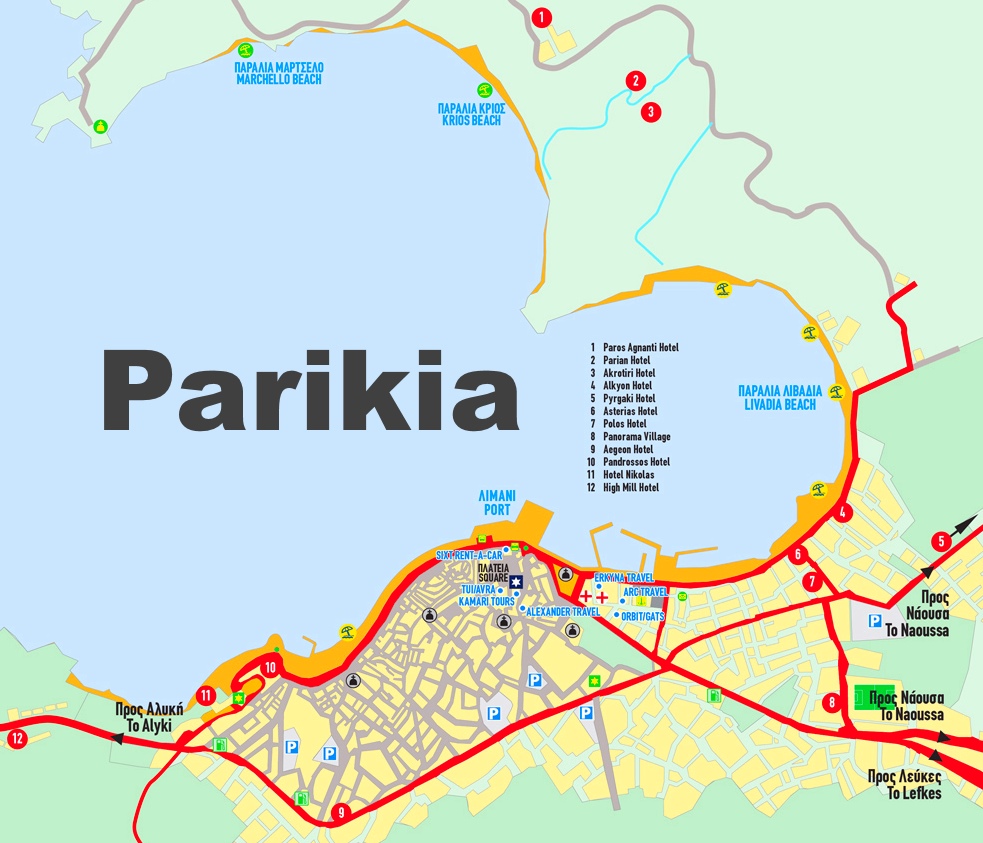 Where is Paros Parikia Located?
Paros Parikia Sights
There are so many attractions. One could mention, Ekatontapyliani, archaeological sites (including the ancient cemetery on the beach and the ceramics workshop), the Archaeological Museum of Paros, the pine forest, the Venetian castle on the old market, the church of Agios Konstantinos, the hill of Agia Anna with the two mills and the perennial palm trees on the coastal street (Yannis Pariou Street).
Moreover the ornament of Parikia Paros is Panagia Ekandopyliani, which is considered to be the most popular church of the Cyclades, and is one of the most important monuments of Greece. In the vicinity of the church there are many imposing neoclassical mansions, the Archaeological Museum, Frangomonastero and the house of Mantos Mavrogenous.
From Parikia you can take day trips to Antiparos or cruises to the surrounding Cycladic islands like Naxos, Mykonos, Delos, Santorini and Ios. More generally, Parikia is considered the starting point for many kinds of excursions and activities.
From the settlement you can easily visit all the beaches of the island with the nearest Livadia where one can go on foot.
Other beaches are Agios Fokas where it serves the bus but you can also take a boat from the harbor, Parasporos beach which is on the other side of Parikia and many more.
Paros Hotels

Parikia
For your stay in Paros and in various areas of the island of Paros, you can book a room in one of the hotels or rooms to let. In Parikia, and in many areas of Paros, there are hotels, guesthouses, rooms to let, furnished apartments and studios of various categories and types that can satisfy the demands of the visitors for a pleasant and enjoyable stay. You will find wonderful hotels, hostels and thoughtful rooms for rent, of all categories and with a variety of prices. The best website to book a hotel or a villa in Parikia (it has the most available rooms and private villas on the island…even more than Airbnb!) visit hotelscombined.com

Paros Parikia nightlife - restaurants
In Parikia Paros there are many restaurants, tavernas, cafes, clubs etc. with excellent service and a variety of products and services. The island of Paros has dozens of dining places, traditional, simple but also luxurious where you can taste the food you want.
Paros Parikia photos