Kolymbia Rhodes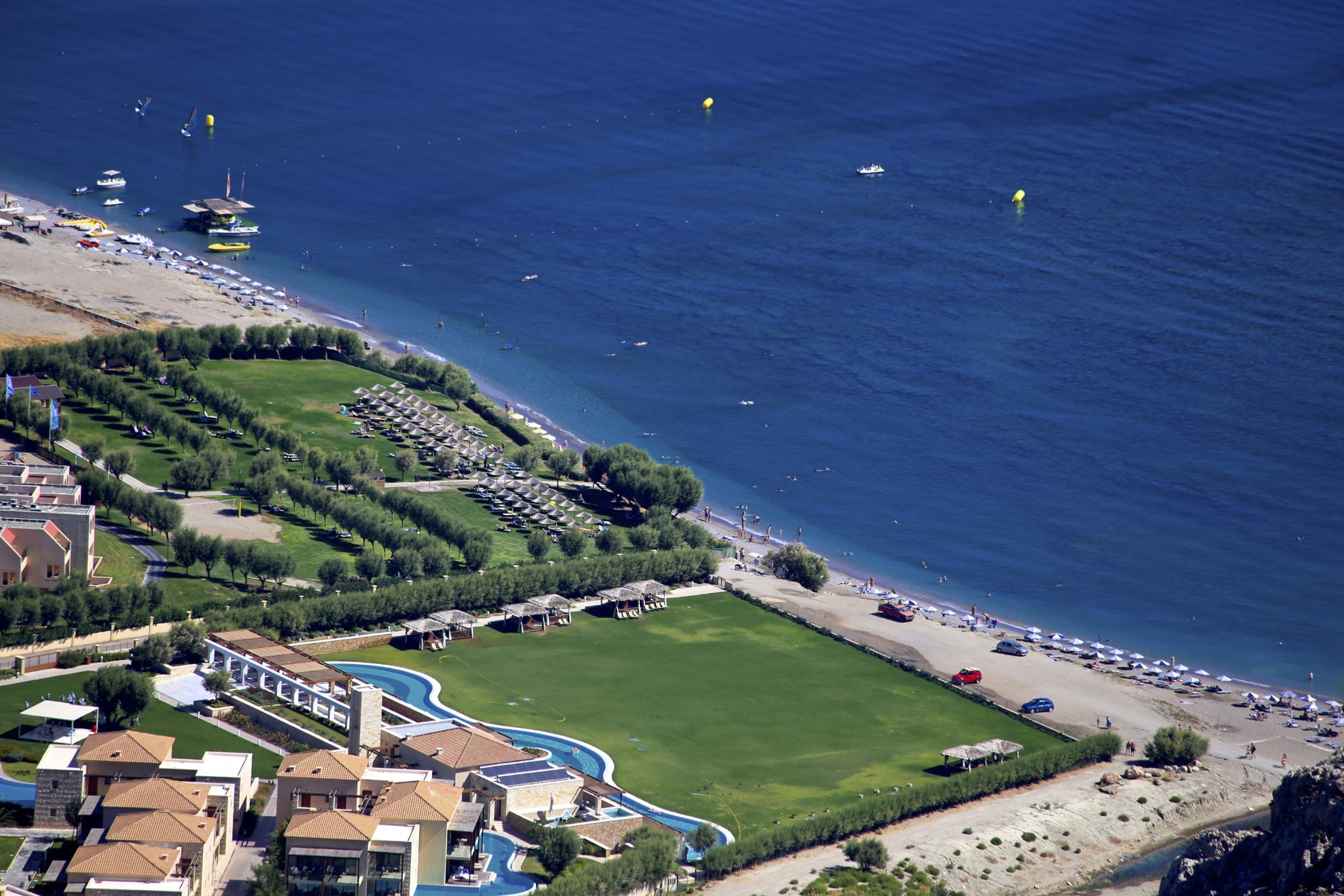 Kolymbia Rhodes is a spectacular place, with rolling mountains meeting gorgeous sandy beaches and it's the favourite destination in Rhodes for many people. With some stunning hotels on this part of the island as well as small self catering villas and apartments the village is very welcoming and maintains a very traditional appeal to many. You will definitely enjoy Kolymbia holidays. Wondering what are the things to do in Kolymbia? Read on ...
Kolymbia Rhodes
As you enter into the resort of Kolymbia you are met by a wonderful Eucalyptus road, built under the Italian occupation of the island, which leads you onto the sandy beaches of the village. The beach itself shelves gently into the sea and this destination is perfect for families with older or younger children and couples alike.
There is plenty to do in the village of Kolymbia and Rhodes Town is close enough for shopping and Faliraki is perfect for families with older teenagers who want to go clubbing for a night.
Most hotels are designed to merge with the landscape with informal swimming pools dotted through palm sprinkled gardens, but these same relaxing grounds are home to a great range of sport and leisure activities too, and the range of hotels bring quality, comfort and style to relaxed little Kolymbia.
Perhaps the most distinctive landmark at Kolymbia is the long straight road with enormous eucalyptus trees, lined on both sides that connects the main road with the beach.
Kolymbia Rhodes at Daytime
Most of the time people head straight for the palm tree lined beaches of Kolymbia and the water sports available. You can relax all day here and catch a tan or go snorkelling and fishing around the rocky outcrops. The beach stretches for what seems like miles and you are never too crowded or overwhelmed by other like minded tourists.
You can hire or rent sun beds and umbrellas on a daily basis on the beach and there are a few beach bars dishing up some great snacks and cooling drinks.
If lazing on the beach is not your thing, you can explore the area which is perfect for people looking to do a little more on their holiday, with mountain biking, walking and hiking very popular in this area.
Kolymbia Holidays
Kolymbia resort consists of three beaches aside a large volcanic rock outcrop. The long, eucalyptus-shaded road ends at a small enclosed harbour.
The main Kolymbia beach is to the north. The beach is sand and shingle, curving slowly around the bay and very exposed with no natural shade. There are plenty of sunbeds and umbrellas and some natural tree shade near the harbour where a line of rocks lie just offshore.
The water is crystal clear and prime swimming and snorkelling territory. There are a few watersports on offer here, and just 5 minutes away is a secluded rocky cove.
If you have family with small children you can also enjoy Kolymbia holidays! The smaller beach is perhaps the better choice for you. Apart from its shallow waters the fine yellow sand is ideal for the children to spend their time building castles.
Kolymbia Nightlife
The hotels around the village provide most of the nightly entertainment with professional animation shows and live Greek music. If you want to get out and venture away from your hotel you will find small welcoming Taverna's serving up freshly caught fish and local Greek cuisine.
There are no clubs in the village so anyone looking for a bit more nightlife would have to hire a taxi and venture into the islands clubbing capital which is Faliraki.
Things to do in Kolymbia
It's only a 40-minute drive to Lindos, which is full of sugar-cube houses clinging to a steep rock. The main attraction here is the acropolis, the millennia-old temple to Athena, with its Doric columns and breathtaking 360-degree views.
Map of Kolymbia
Kolymbia Rhodes Photos
P.S. – If you've found Kolymbia holidays article helpful, please consider booking via the links here as it helps keep the website community supported and advertiser free. All the companies are ones we use ourselves in our own travels. If you have any questions, email us!