Best Paros beaches
Welcome to our guide about the best Paros beaches. Discover New Golden Beach, Kolymbithres, Punda, Martselo, Logaras, Santa Maria. Read full top Paros beaches guide 2018.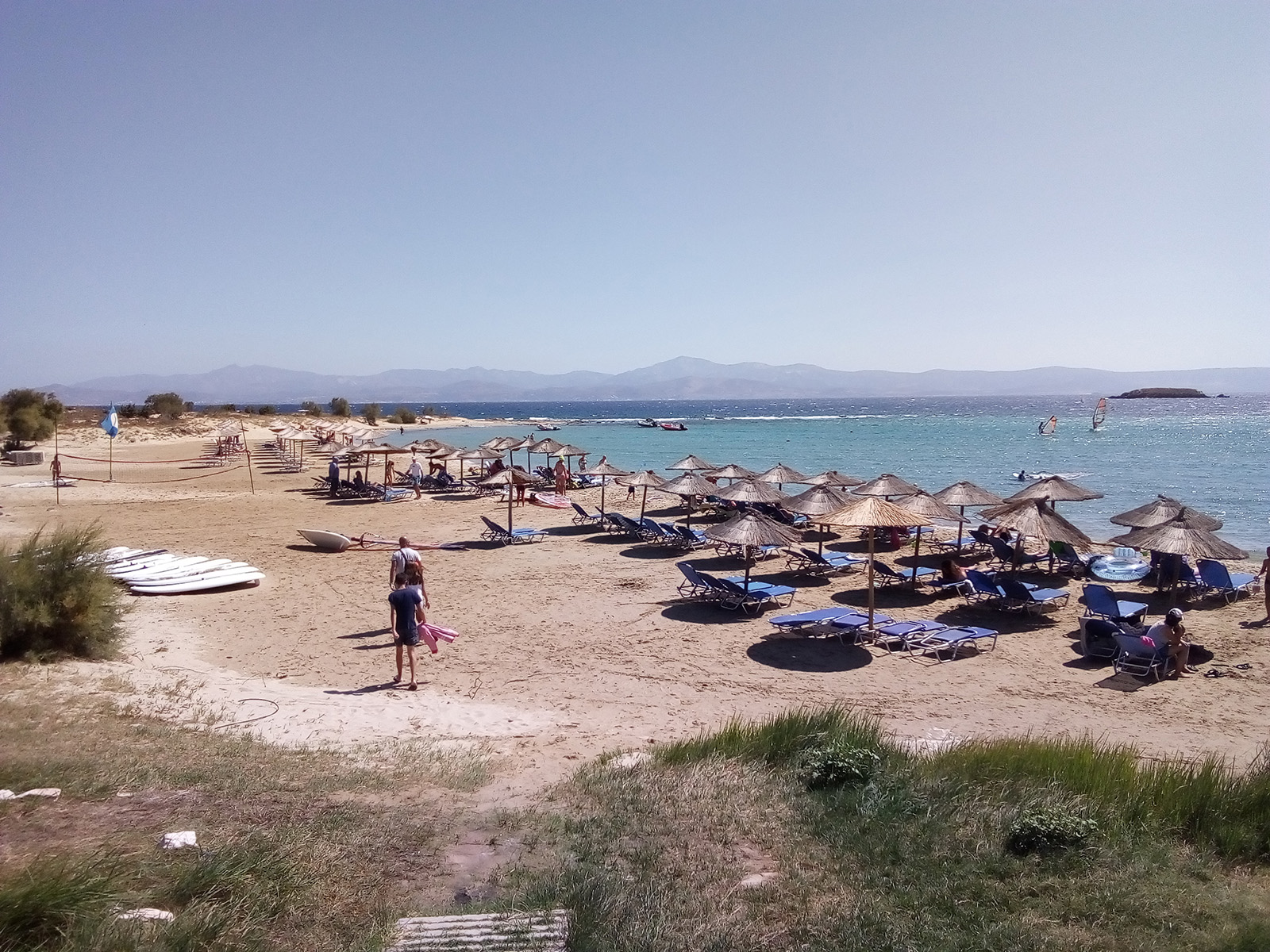 22km southeastern from Parikia, near the tourist village of Logaras is maybe the most beautiful and the most famous beach of Paros called Paros New Golden beach or Nea Chryssi Akti or Tserdakia (yes it is known with three (3) names). Paros New Golden beach is famous for the golden sand which is approximately 800 meters and the crystal blue water.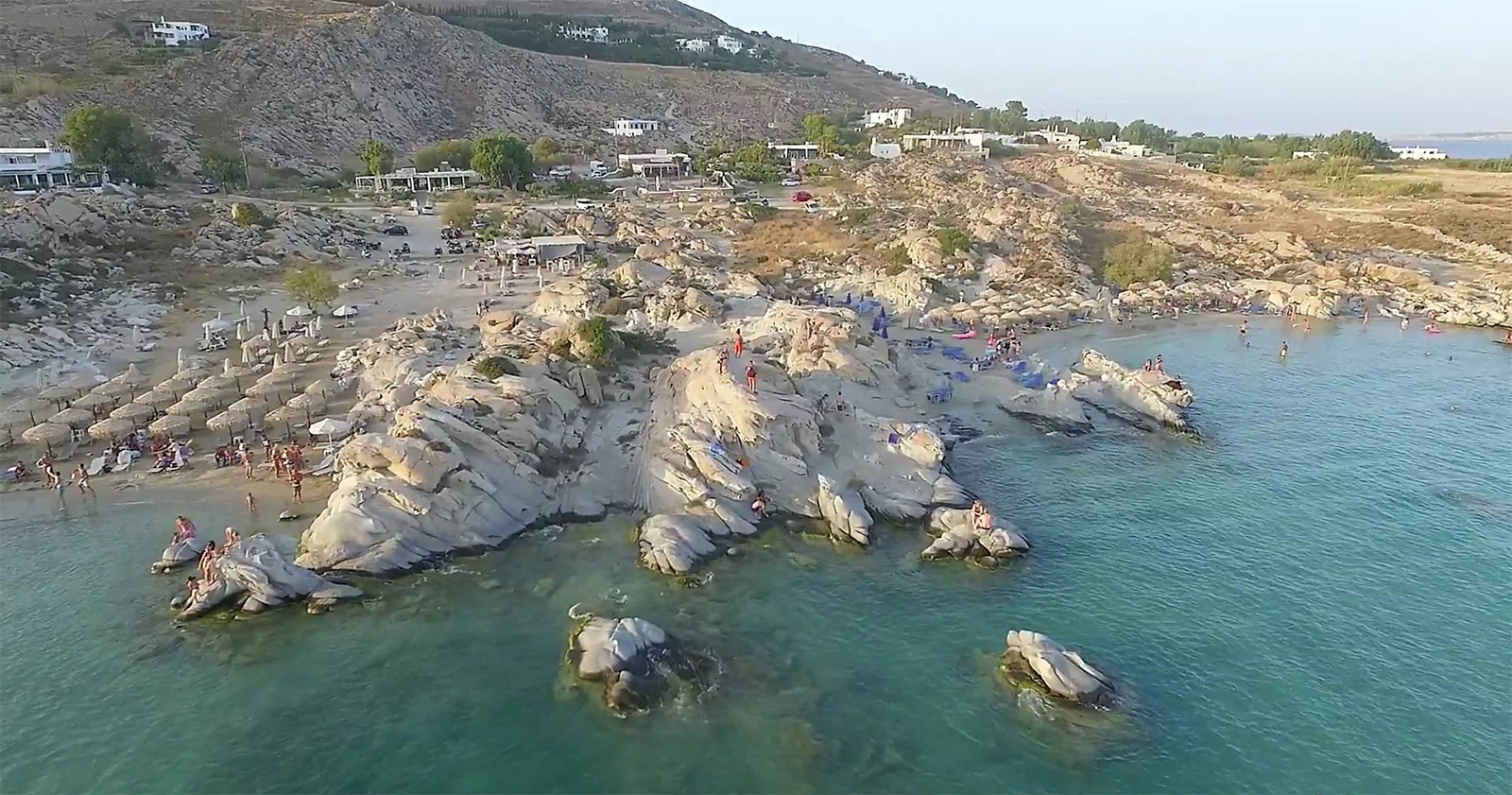 Paros Kolymbithres Beach one of the beast Paros beaches is located on the west side of the bay of Naoussa (or Plastira Bay) and is one of the most famous beaches of Paros. it is a unique beach - as it's name also suggests - since Kolymbithres Beach is considered one beach, but there are many small beaches hidden between enormous vertical rocks sculpted into strange smooth shapes by the sea and the wind over the centuries.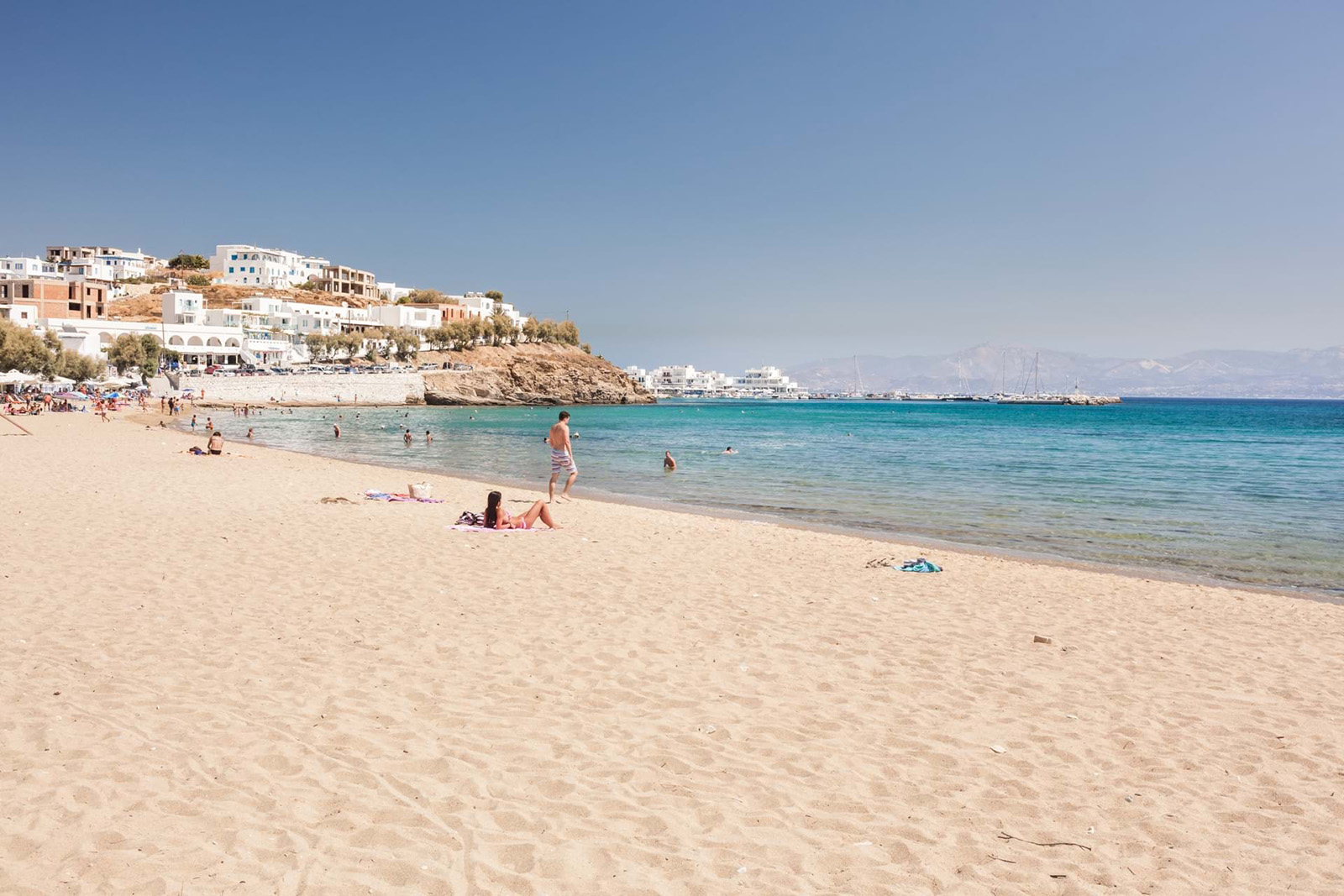 Paros Logaras Beach is one of the most popular and beautiful beaches of Paros. It is located in the south of Paros Greece, 20 km away from the island's capital, Parikia and extends to the southeast side of the island, almost next to Piso Livadi.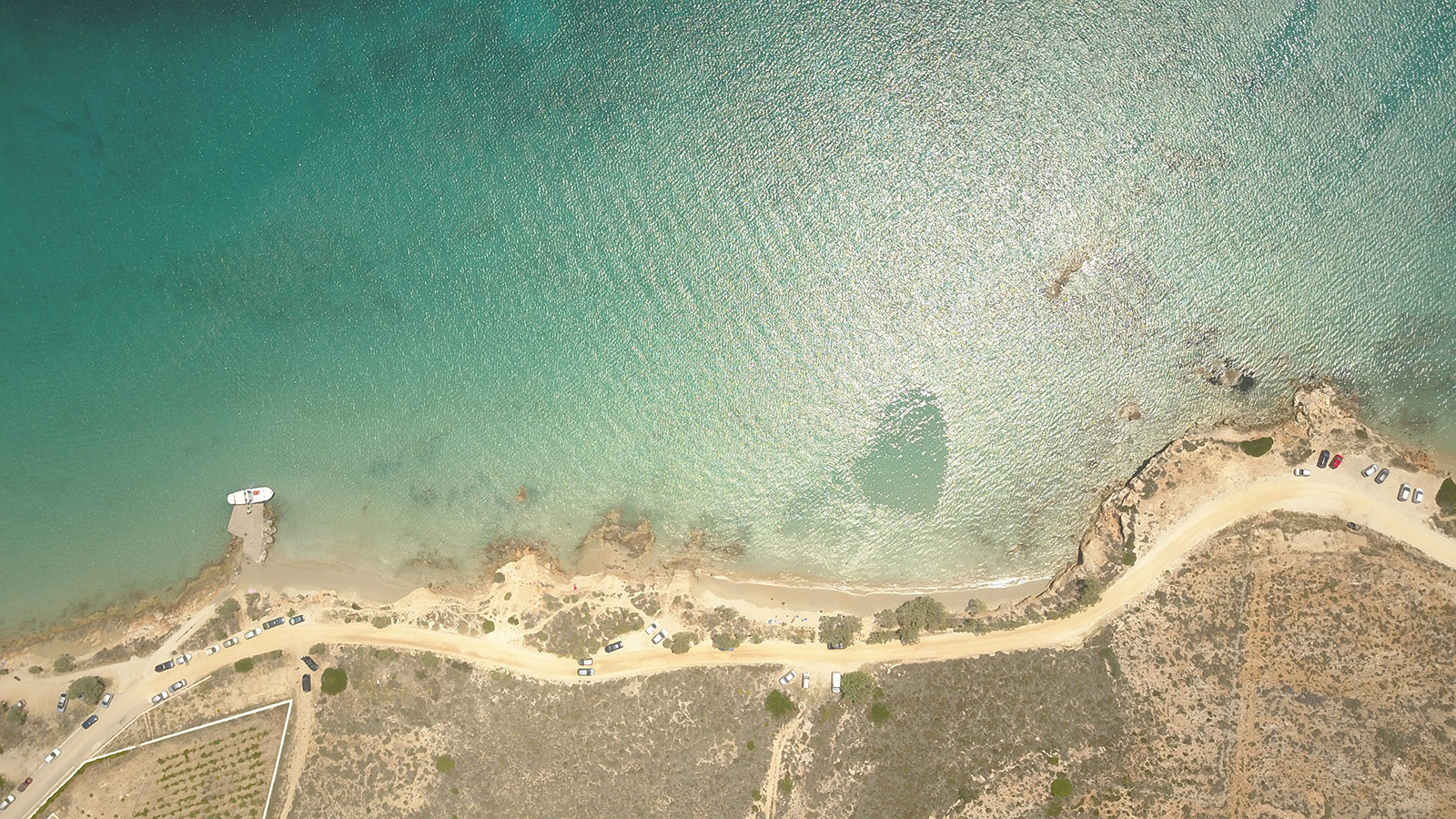 Paros Martselo Beach (or also as Paros Marcello Beach) is located in Parikia bay in Paros, opposite the capital of Paros and approximately 4 km from it. It is very popular, especially among young people, and in the summer months gets crowded, because of its beauty, its proximity to the city, but also due to the facilities offered.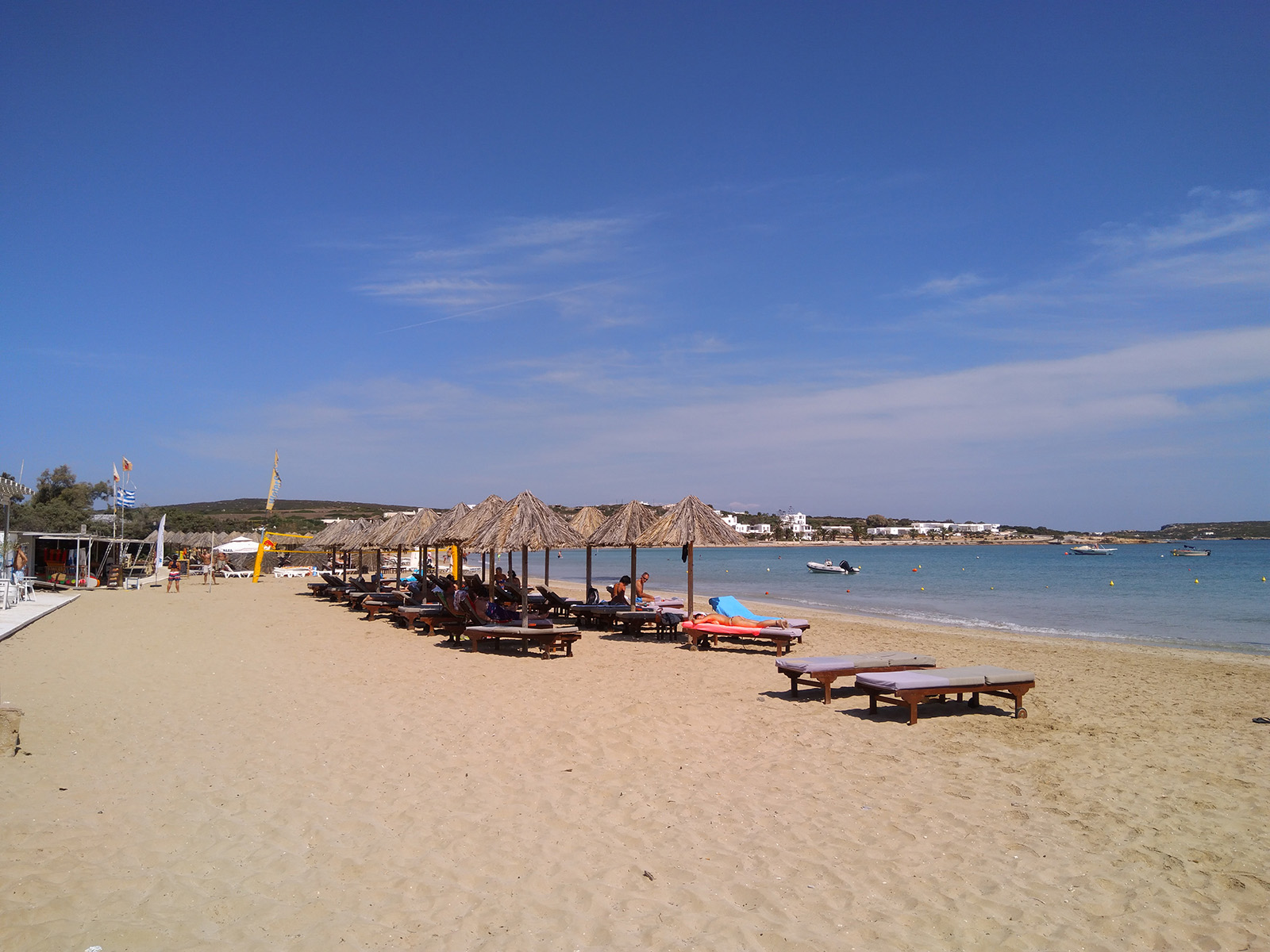 Paros Santa Maria Beach is located on the northeast coast of the island of Paros, near the town of Naoussa, and approximately 15 kilometers from the island's capital, Parikia.
Santa Maria Beach is one of the most popular on the island, however due to it's size it never seems crowded. It is actually divided in two beaches. The main beach is known as Santa Maria Surfing Beach (or Santa Maria Camping) and a little further, on the main road, there is a shorter and equally beautiful beach known as Little Santa.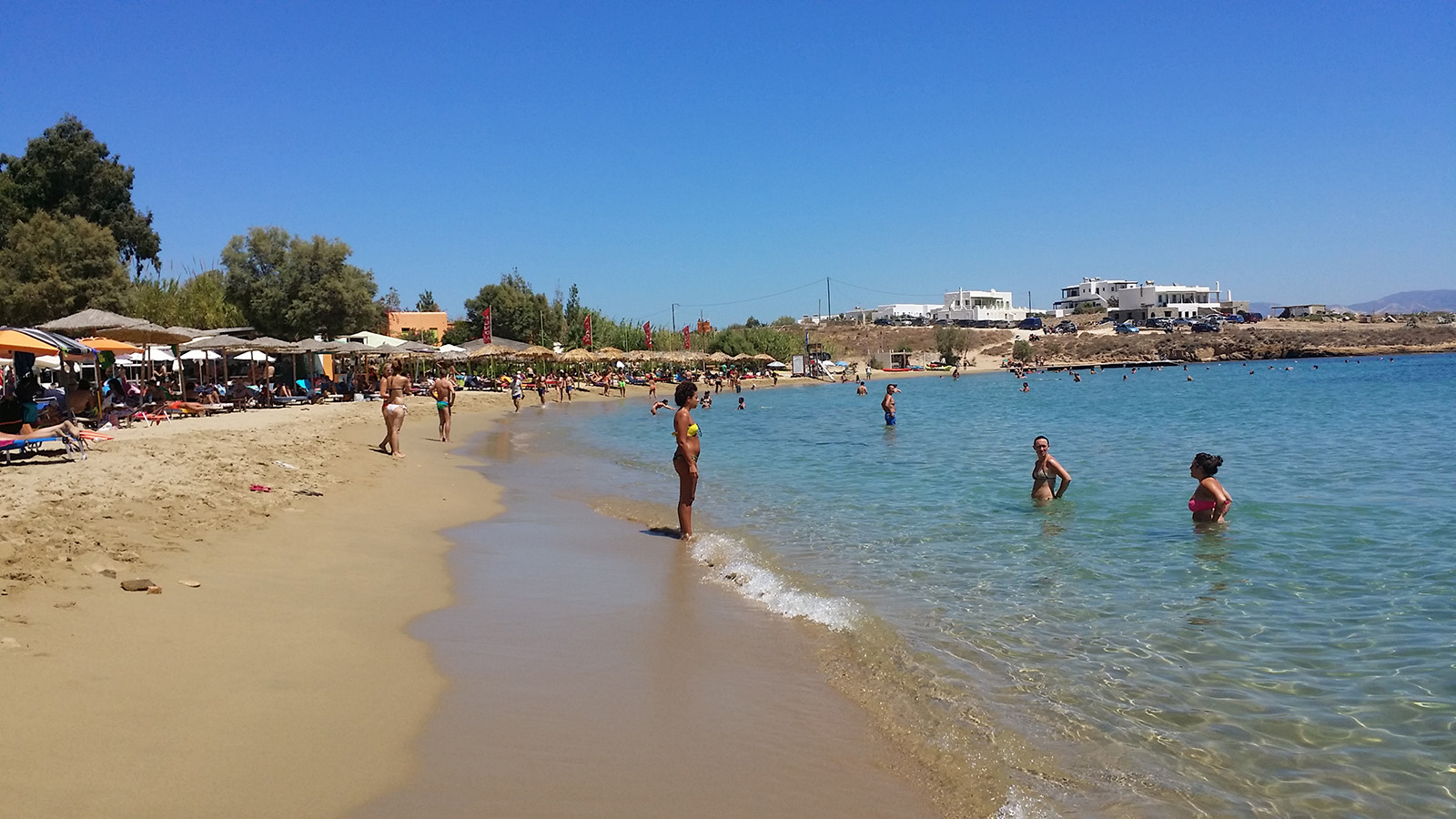 Paros Punda Beach is located 17 kilometers from the island's capital, Parikia and is one of the most famous and popular beaches in Paros.
Pounda beach is a popular destination especially for youth and those who like to combine their swim with loud music, dancing and fun as almost daily organized parties and various other events. It is a fully organized beach (2 kilometres away from Logaras), which offers a big tourist complex with many interesting facilities such as swimming pools, restaurants, bars, shops, sea sports material, bungee jumping, etc.
Paros Accommodation
If you want to book a hotel or a room near one of the best Paros beaches then you are lucky. For your accommodation, there is a variety of rooms for rent, hotels, and furnished apartments. The best website to book a hotel or a villa near Paros beaches (it has the most available rooms and private villas on the island…even more than Airbnb!) visit hotelscombined.com
P.S. – If you've found this our top Paros beaches guide 2018 helpful, please consider booking via the links here as it helps keep the website community supported and advertiser free. All the companies are ones we use ourselves in our own travels. If you have any questions, email us!