Swim with background the castle in the atmospheric Frangokastello Crete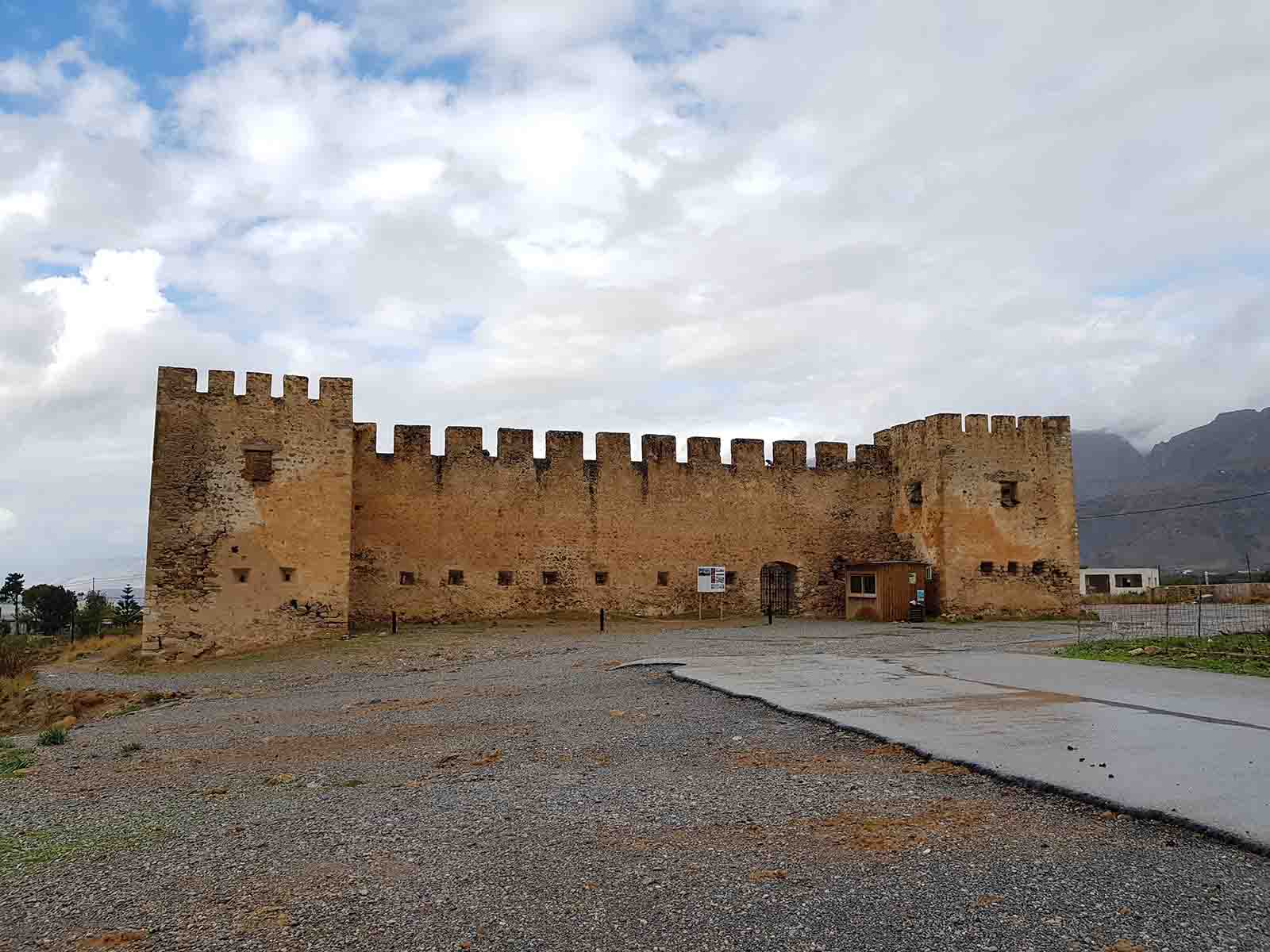 In a small plain, with the White Mountains standing up imposing behind it, lies the coastal settlement of Frangokastello Crete, famous for its famous Venetian castle and Drosoulites. At about 80 kilometers from Chania, near Hora Sfakion, Frangokastelo guides the visitor to Crete of another era. Frangokastello Beach Crete is a long sandy beach stretches right in front of the castle.

The settlement has few houses and accommodation for travelers. Its Venetian castle, with the multicolored Drosoulites, "seals" the landscape and, as it is preserved in a very good condition, travels you in the past.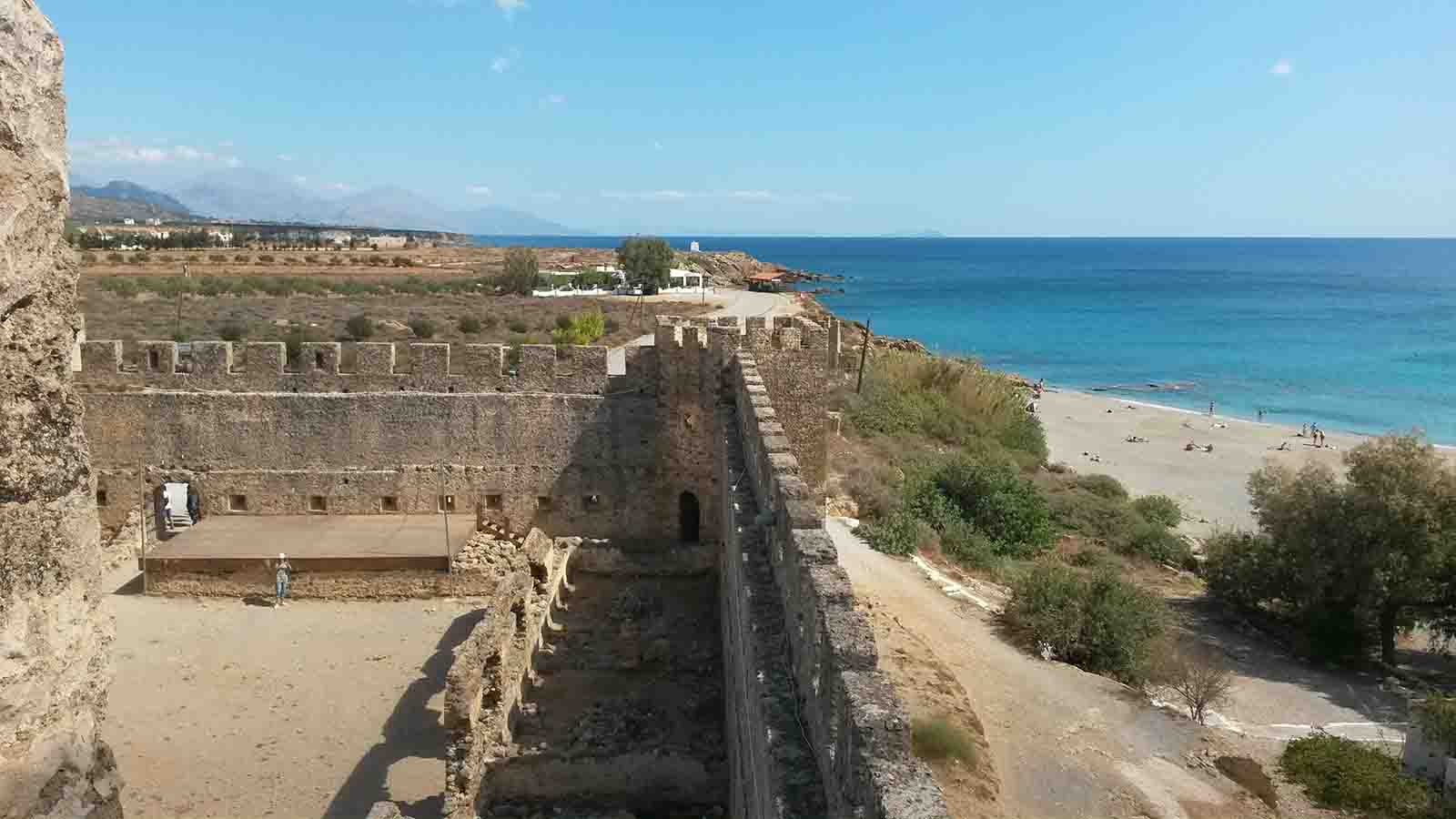 In front of the castle there is a sandy beach with shallow turquoise water, ideal for children. To the west you will find pebbled beaches and rocky seabed, ideal for exploring with a mask. In the opposite direction, at about 300 meters, is one of the most beautiful beaches of Crete, the Orthi Ammos with its impressive sand dunes and its crystal clear waters.
Ideal days to visit Frangokastello are when no winds blow, to enjoy the calm sea and avoid whipping the sand.
Where is Frangokastello Crete located
Frangokastello Beach Crete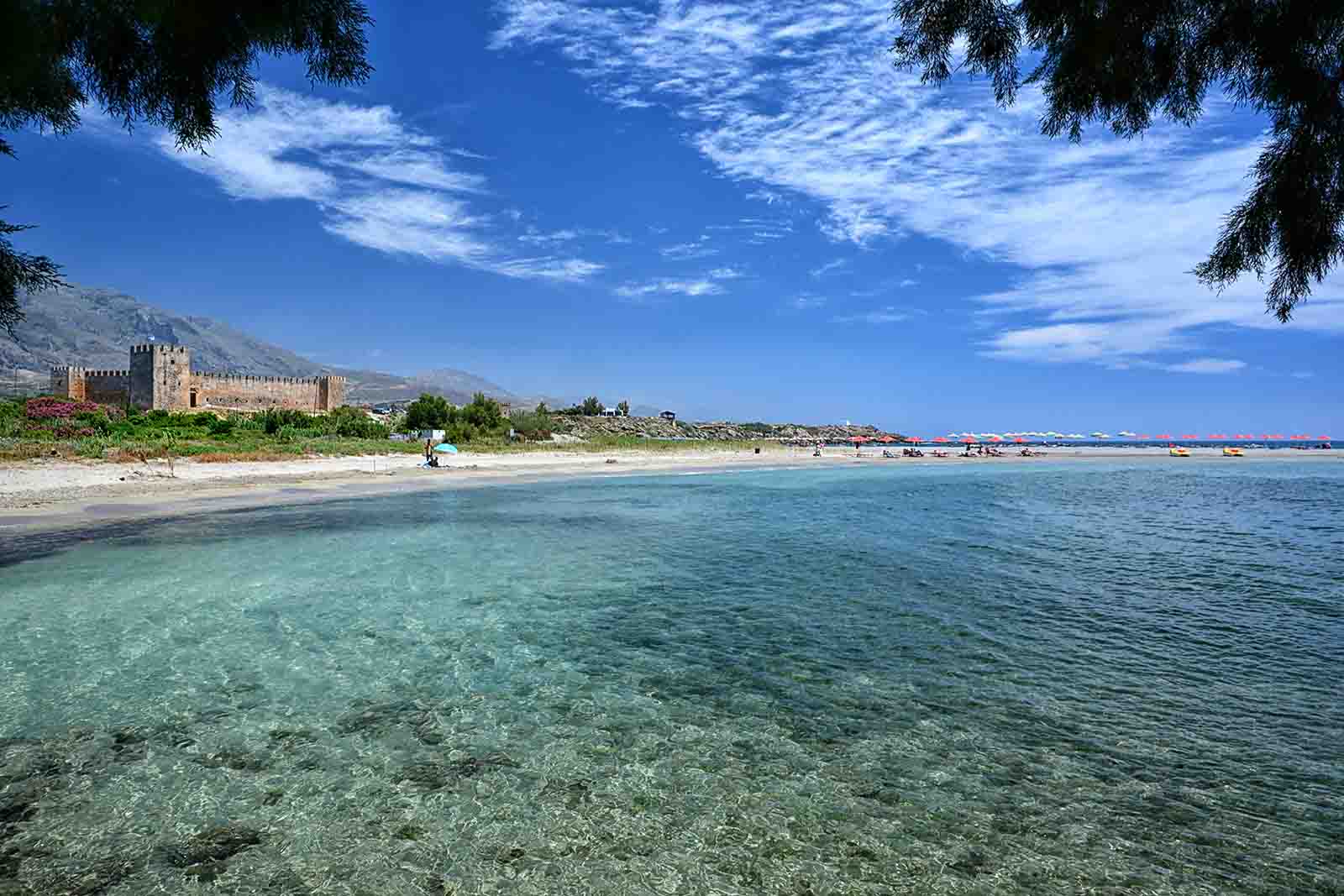 Frangokastello Beach Crete is a long sandy beach stretches right in front of the castle, with waters crystal clear and warm.
It is extremely shallow and therefore one of the safest beaches for small children in south Crete. It gets very crowded in July and August. When north winds are blowing, the sea might be rough and the sand storms will make it difficult to stay.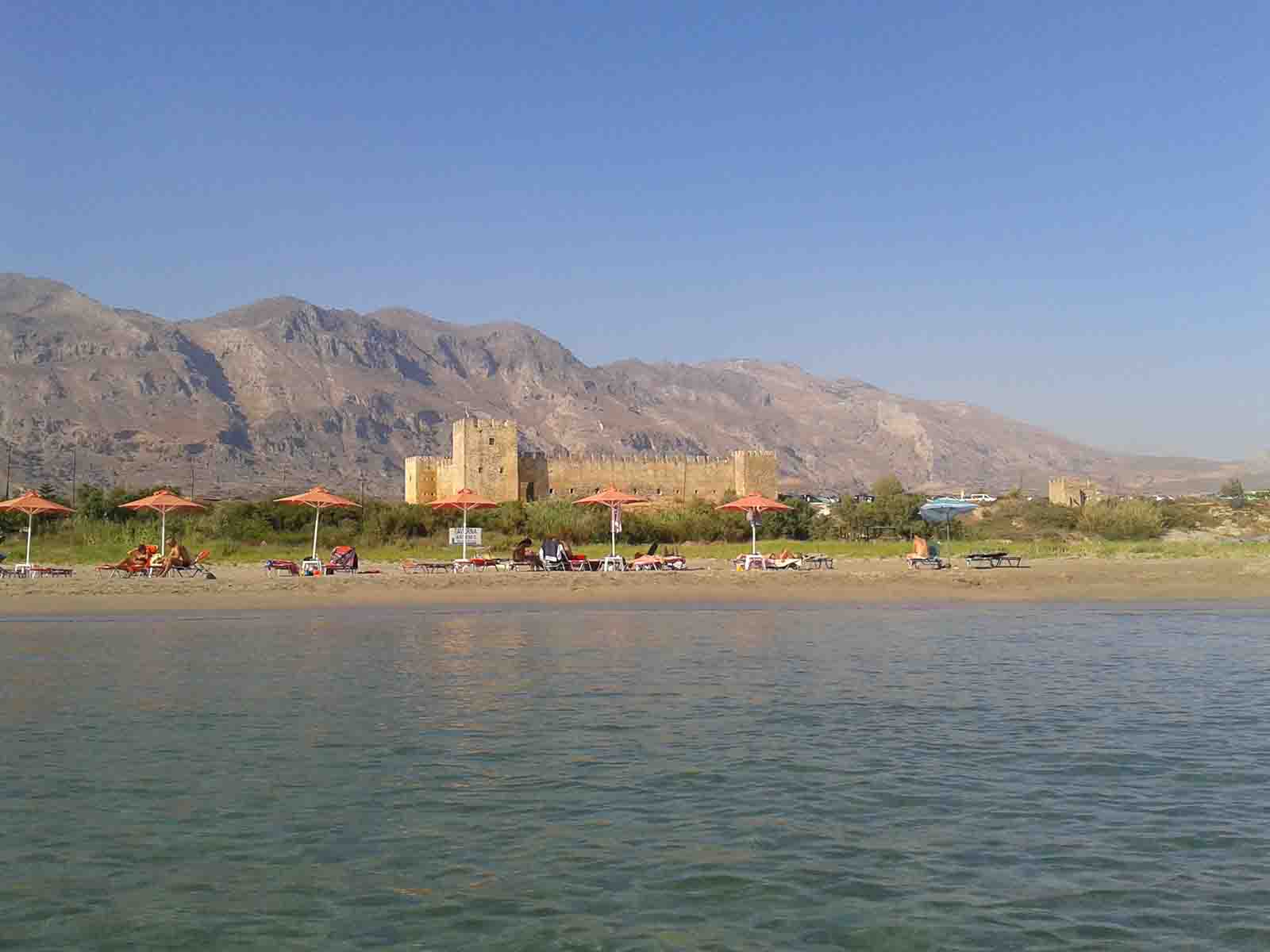 More Frangokastello Crete Photos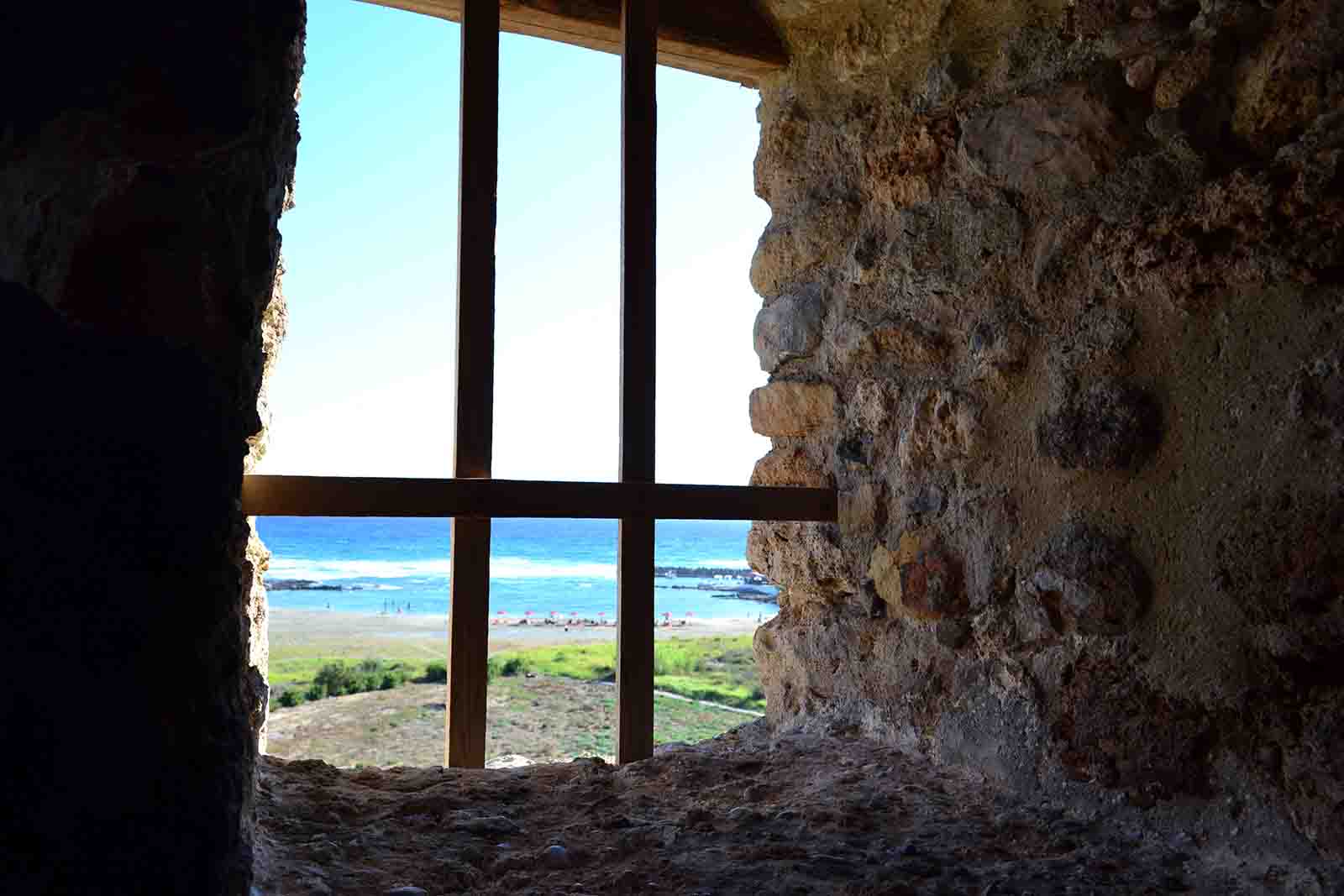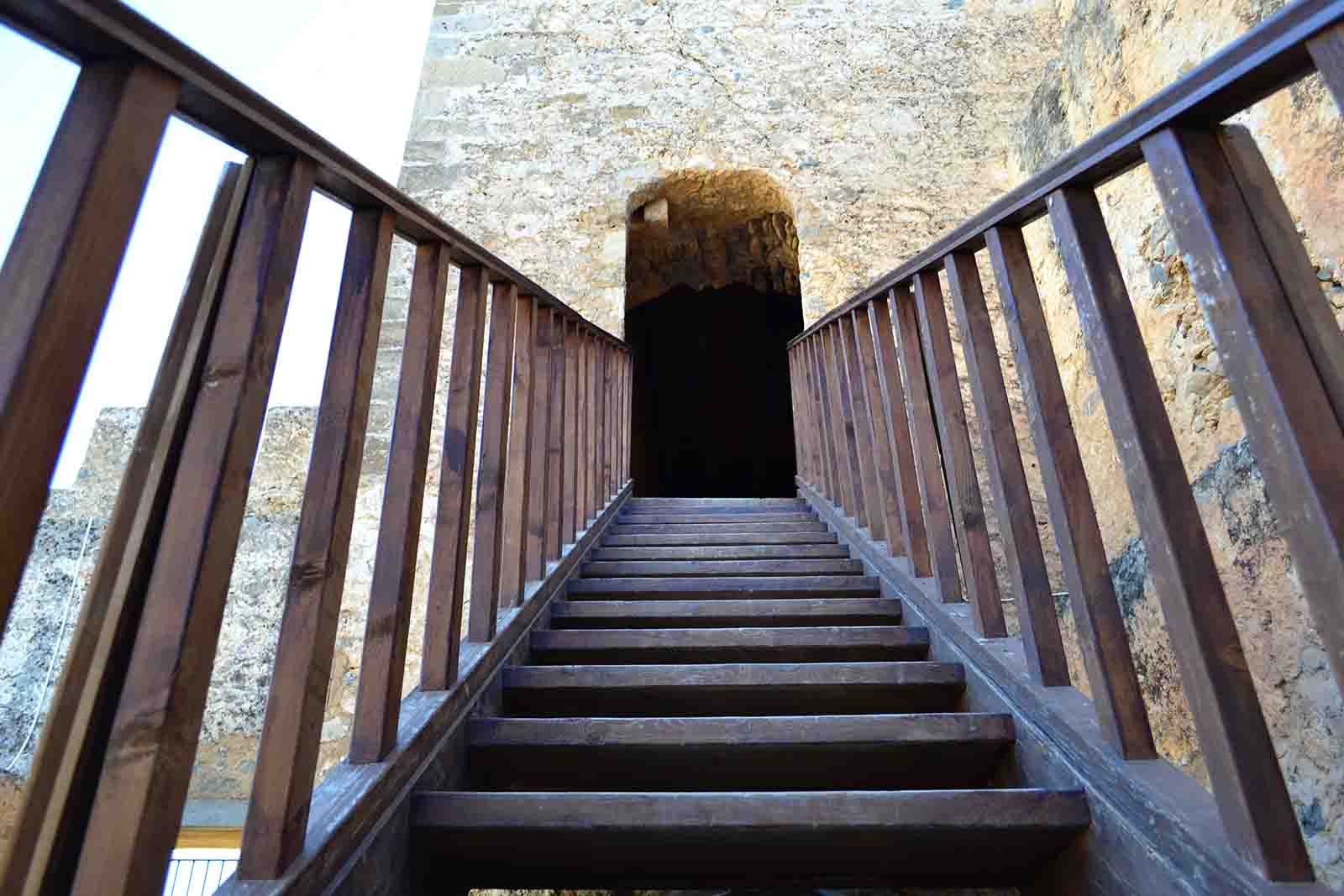 P.S. – If you've found this article helpful, please consider booking via the links here as it helps keep the website community supported and advertiser free. All the companies are ones we use ourselves in our own travels. If you have any questions, email us!