Portara, the flagship trademark of Naxos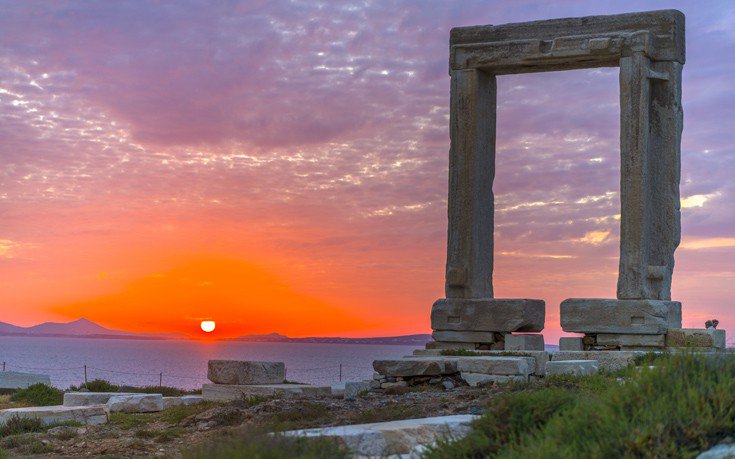 The first image that the traveler faces when arriving by boat in Naxos is the impressive Portara on the island "Palatia", at the northern end of the harbor. Perhaps the most photographed point of the beautiful island, a favorite attitude of tourists and all visitors and an ideal place to enjoy the sunset.
Portara - is named because of its huge size - is the marble temple gate of the 6th century BC, probably in honor of god Apollo. It is not known why the temple was not completed, although it is probable that the cause was the war that broke out between Naxos and Samos. In the 5th or 6th AD. century the ancient temple became Christian until the Venetian occupation, when it was completely destroyed. Its marbles were used in other constructions, such as the Castle of Chora.
The islet to which it stands was not connected to Naxos until 1919, when the strip of land was built. The myth tells that this place abandoned Theseus Ariadne, after her rape from Crete. Here Dionysus saw and fell in love with her and took her to make her wife.
The impressive first picture of Naxos, with Portara, can prey to the traveler for all the exciting pictures and experiences of the charming island. From its golden beaches, such as Agia Anna, its beautiful settlements and its mountainous face, like Apeiranthos, to its hospitable people, Naxos is a place that remains unforgettable.