Ios Koumbara Beach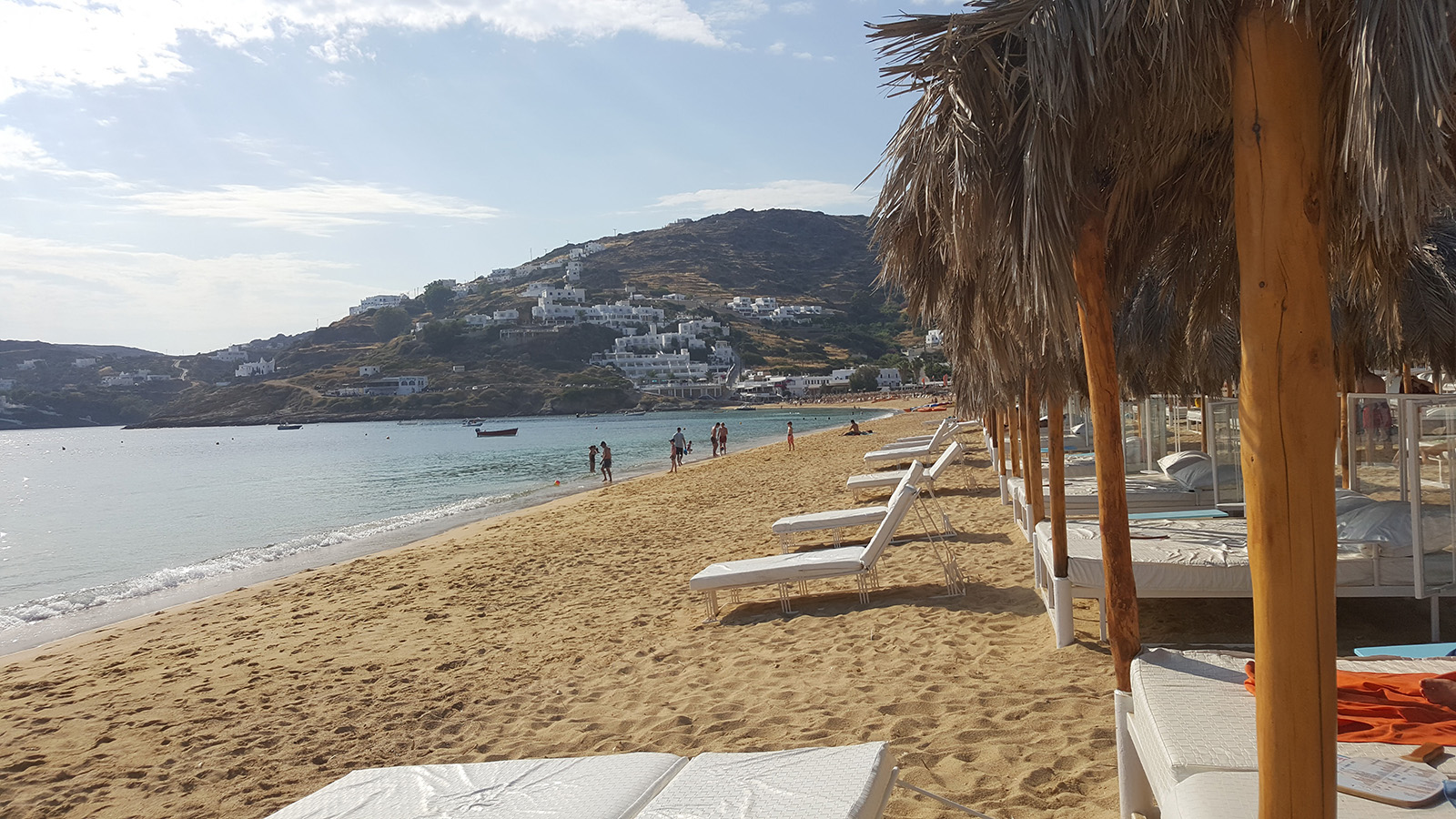 Ios Koumbara Beach is located 5 kilometers from the town of Ios. It is the best beach close to Chora. It gets popular with young people mostly. Its sand is very soft and pall. It has a lenght of almost 200 meters and it is circular in shape.  At two ends of the beach are rocks which are an attraction for lovers of diving. There is a tavern at the edge of the beach and it cooks deliciously.
The beach is organized and there are wooden umbrellas to rent. Do not expect to catch any umbrellas though, except if you go early, before noon.
Where is Koumbara beach Ios located
How to get to Ios Koumbara Beach
To visit Koumbara beach requires a 30-minute walking from Ormos port however it can also be reached by bus. During the summer there are frequent daily services to and from the beach. Finally you can get to the beach by car : drive along the road to the left of the port that passes through the back side of the beach Gialos. After a short uphill stretches before your beach Koumbara!
Koumbara beach photos