Milos Agia Kiriaki Beach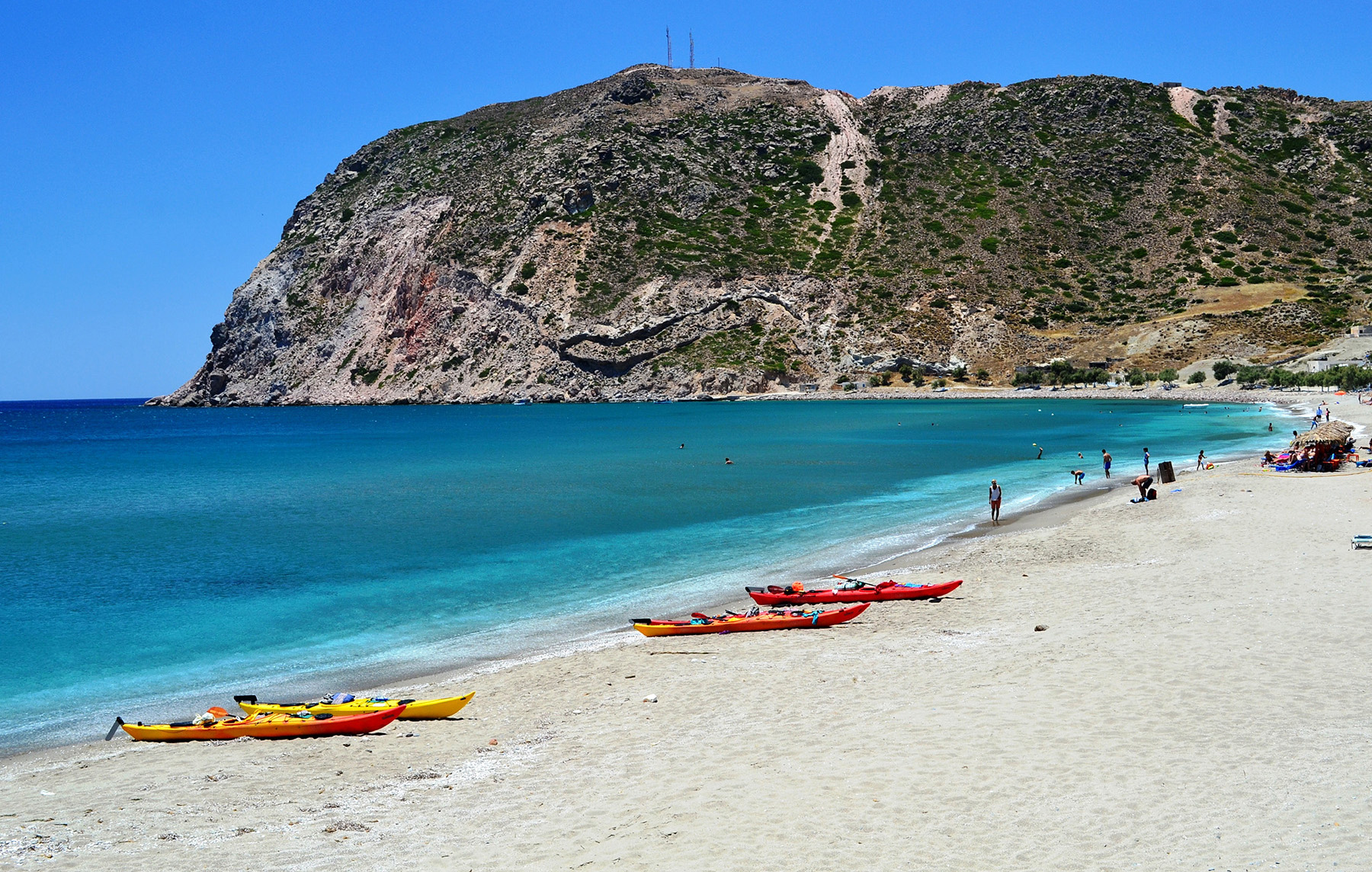 Milos Agia Kiriaki Beach is located on the southeastern side of Milos, within walking distance from Paleochori beach and just 9 km from the main port, Adamas and about 12 km from Plaka village.
Agia Kiriaki Beach is one of the most popular beaches of Milos island, due to its lovely sand, the white pebbles along the waterside, the crystal waters and the wild rocky landscape.
Part of the beach has organization, therefore you will find umbrellas, sunbeds for hire and beach bar to get coffee.
On the beach there are also some trees to give you their shade while that is great enough gives you the option if you wish to use your own equipment.
To get to Milos Agia Kiriaki Beach follow the path until Zefiria and then the path to Paliohori. In this part of the route to Paliohori you should be careful to see the sign indicating you to turn towards the beach. A section of the road just before you reach is passable dirt road and will not encounter any problems with parking your car.