Amorgos Levrossos Beach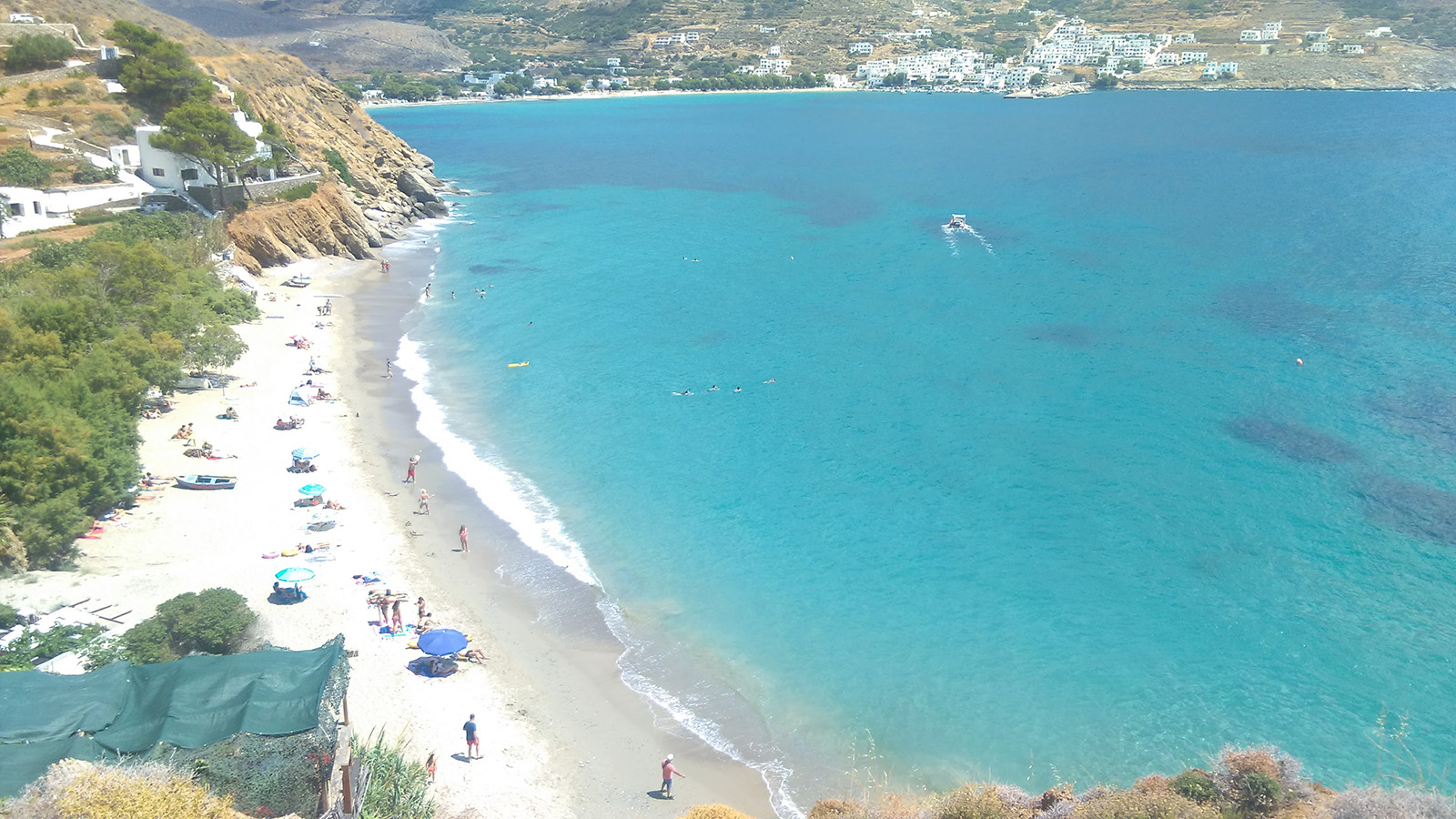 Amorgos Levrossos Beach is a beautiful beach located 1km from the cove of Aegialis, on the northern side of Amorgos. It is a small sandy beach with crystal blue waters and views of the harbor and the River! The golden sand with small pebbles and the grove of trees on background to provide shade to the swimmers, making it an ideal destination and must on the island!
The Levrossos beach was previously only nudist beach and to the visit goes by trail starting from the asphalt road to Tholaria. Today the audience has changed, having come and families, yet will still encounter some bathers do nudity! On the beach you will not find umbrellas and sunbeds. Restaurants and hotels are located just above the beach.
Where is Levrossos Beach located
Access to Levrossos beach Amorgos is easy and can be done in three different ways.
Driving. Follow the signs towards Tholaria and before the village turn left, where again indicated by the signs. The road after the intersection is unpaved and leads to a small parking lot, with a maximum of 10 cars. From here begins a short but steep path of about 300 meters that takes you to the shore!
Hiking. For lovers of hiking, you can start walking from the village of Aegiali, one route takes about 20 minutes. If you are in neighboring Fokiotrypa you can go through a path, walking 10 minutes.
By boat. Finally there is the possibility to reach it by boat from the port of Aegiali, where the summer season runs daily.
Amorgos Levrossos Beach Photos