Ftelia Beach Mykonos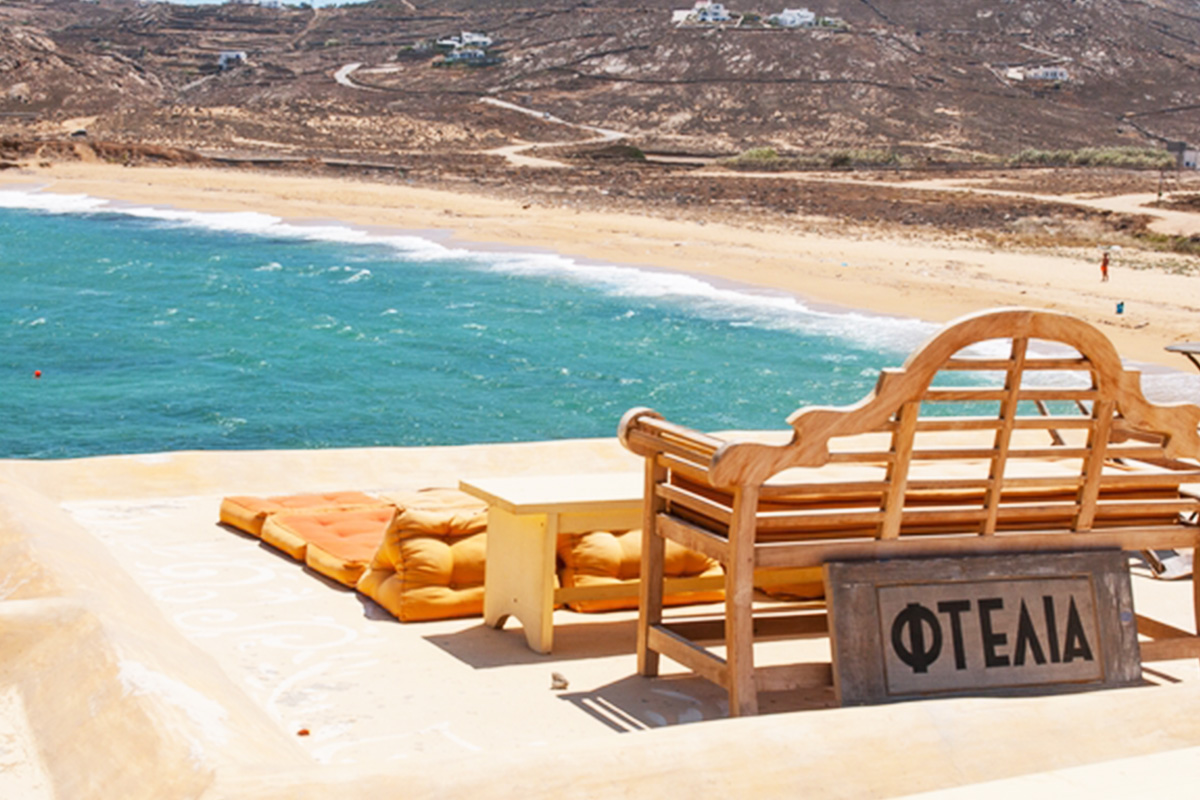 Ftelia beach Mykonos is the best beach for windsurfing with wonderful water and golden sand!
It's a northern beach at the bay of Panormos and when you are at the west side of the beach, the whole scenery looks like lagoon especially if it's not windy.  
How to get Ftelia Beach Mykonos

You can reach Ftelia beach by car or bike, the taxi costs around 14 euros, is located 7km north to Mykonos town around 20 minutes by car. You can get there by following the signage to Ano Mera, part of the road is asphalt but later on becomes dirt road in more or less good condition. There's also space to park your car at the dirt road.
Where is Ftelia Beach located?
See full list of Mykonos Beaches