Kalo Livadi Beach Mykonos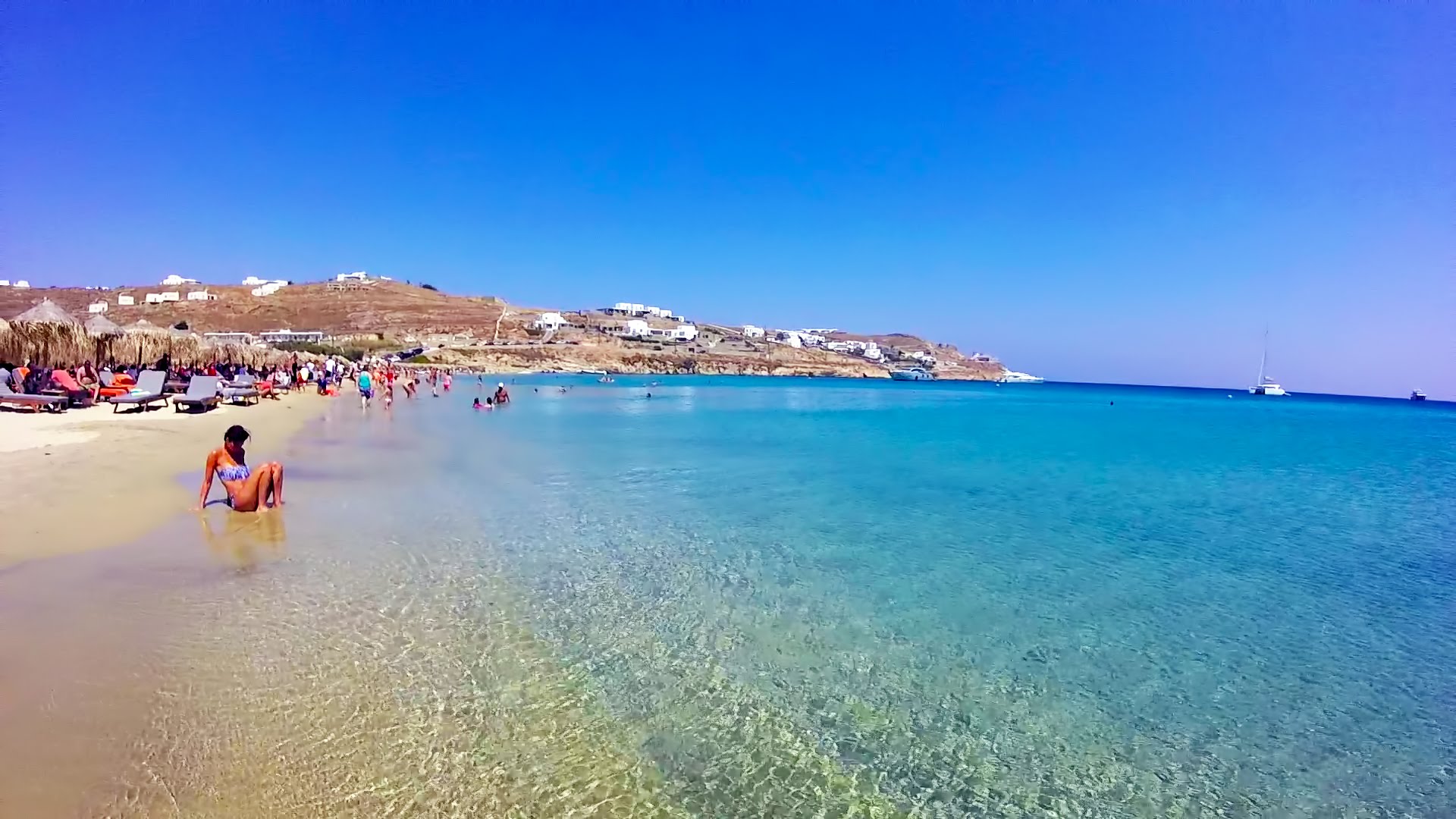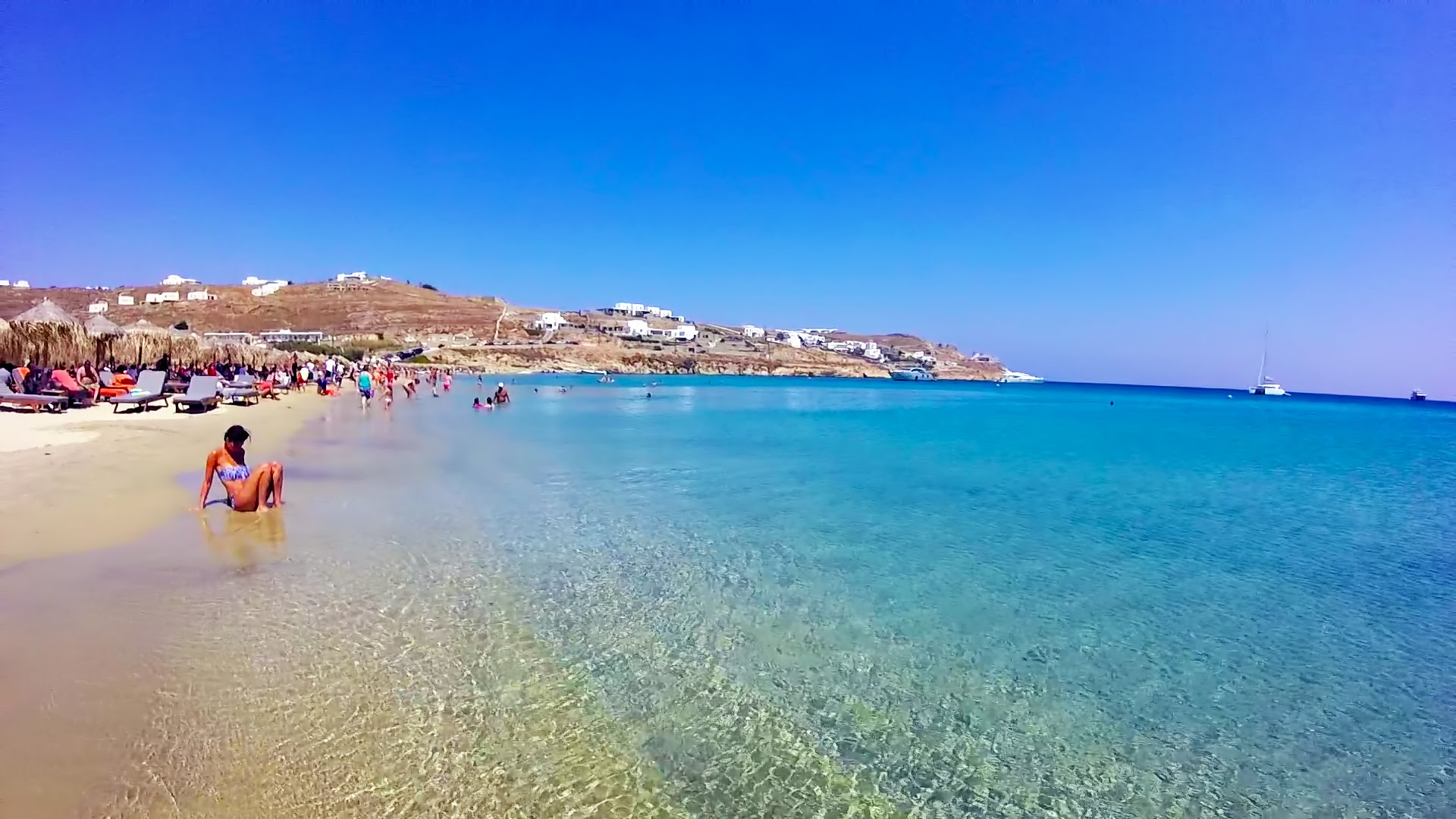 Kalo Livadi beach Mykonos is another beautiful, quite big and very popular beach at the south part of the island.
It's definitely one of my favourite beaches of the island as it feels so big.
It's located between Elia and Kalafatis beach and it's pretty big in length and width.
You will definitely find space to lay down or sunbeds in a good price of around 8 euros per person i(yes…that is considered cheap compared to other beaches where you have to pay a fortune for a pair of sunbeds – you don't have to pay for that though…you can always bring your own stuff)
Kalo Livadi beach is full of beach bars if you would like to get a coffee, soft drinks or refreshing cocktails.
How to get to Kalo Livadi Beach Mykonos

You can reach Kalo Livadi beach by car or bike, the taxi costs around 25 euros, is located 10.5km south east to Mykonos town around 25 minutes by car. A local bus leaves from Old Port to Kalo Livadi.
Where is Kalo Livadi Beach Located?
Check all Mykonos beaches with videos and photos