Naoussa Paros - The beautiful fishing village with the picturesque harbor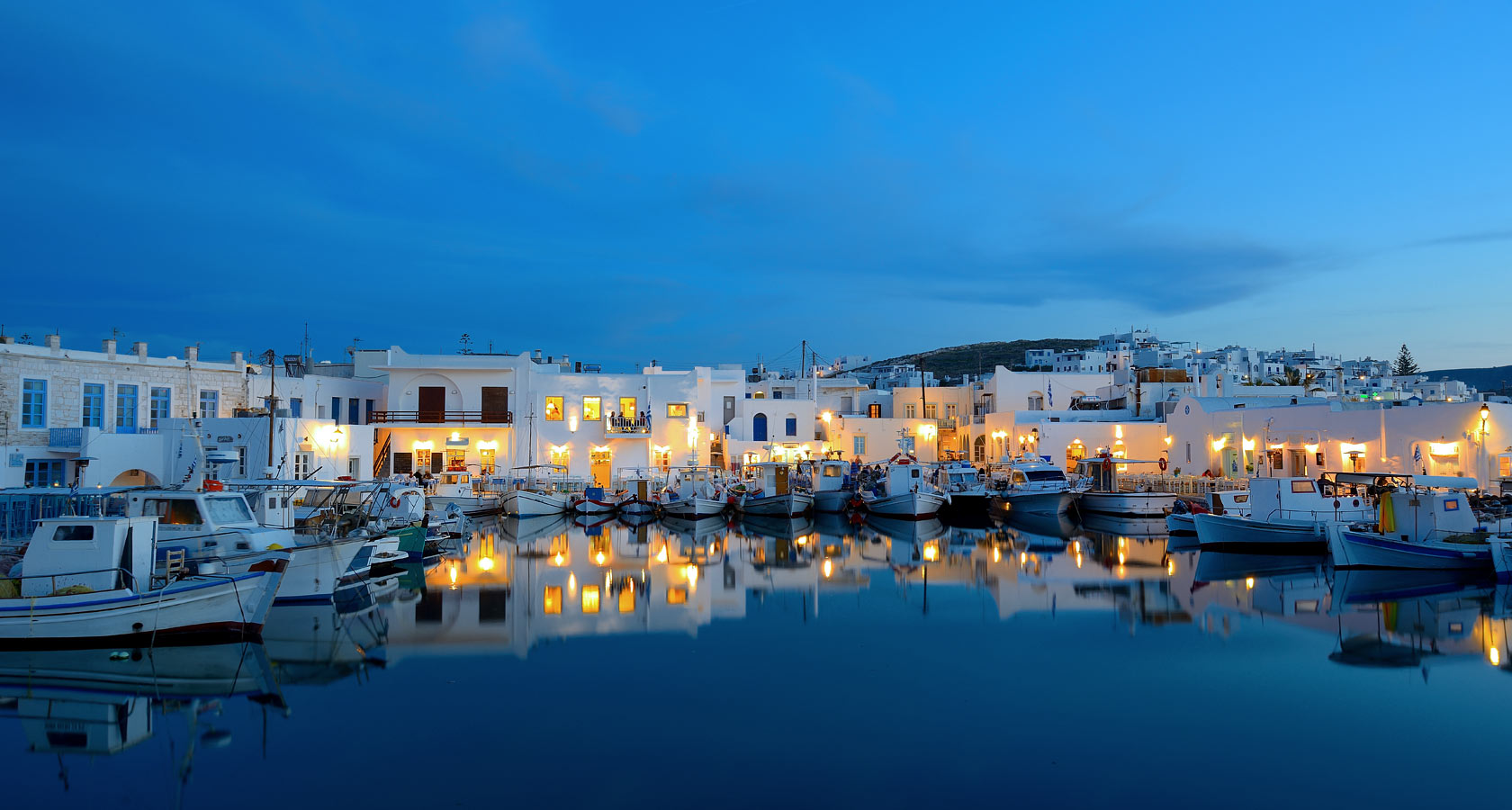 Naoussa Paros is located on the northern coast of the island and its image is identified with the fishing boats tied to its port, reflecting their colors and names in the sea, next to the tourist and other boats.
Graphic alleys with the traditional Cycladic "color" lead us to the Venetian castle, on the beach of Naoussa, called Kastelli. Next to the waves is the temple of Agios Nikolaos, protector of sailors and fishermen, while on the hill dominates the temple of the Virgin, visible from all the corners of Naoussa and its trademark.
Take a stroll to the bustling harbor with its bars and cafes, but go further, the square with its eucalyptus and its narrow streets, to feel the authentic atmosphere of the island.
For your dives, visit Kolimbithres, one of the most famous beaches of Paros, just a short drive from Naoussa.