Andros Chrissi Ammos Beach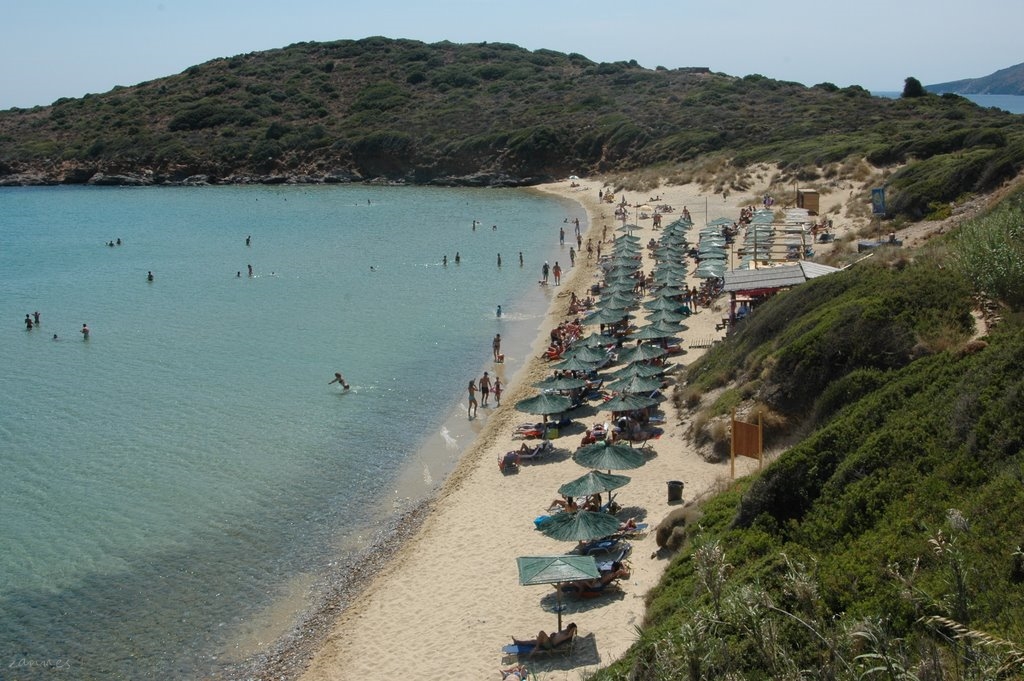 Andros Chrissi Ammos Beach (also known as Psili Ammos Beach and Golden Sand Beach) is located on the northwest coast of Andros in Kypri area just 30 kilometers from Hora. It is considered as the most cosmopolitan beach of Andros and is very popular especially among young people and families.
As is revealed by its name, the coast is lined with lovely fine golden sand. The water of the turquoise color is always cool and calm, since it is not affected by the usual winds in the Cyclades.
It is organized with umbrellas and sunbeds for hire, changing rooms, showers and a lifeguard.
You can access the beach by car via the main road linking Gavrio to Batsi and there is also public transport.
During the summer months, since there is not enough parking space it is a bit hard (especially at lunchtime) to find parking space.