In the picturesque streets of Rhodes old town

Rhodes old town is undoubtedly a part of the city of Rhodes that will monopolize your walks. Entering the Seaside Gate, the most popular of its 11th, will begin your journey in time, in the time of the Knights of John (Knights of old town Rhodes), when horses and knights with heavy armor were circulating on its cobblestone streets.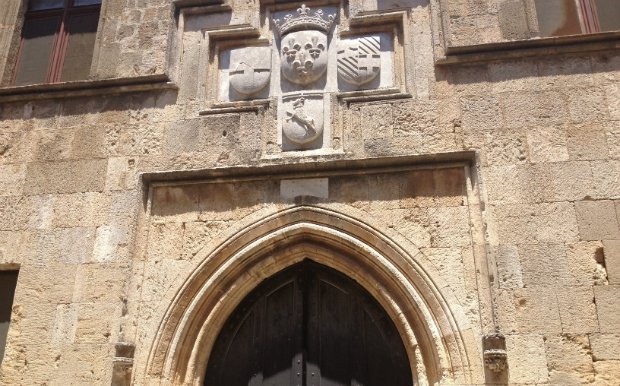 Designed by UNESCO as a World Heritage Site, this medieval Western European Ligue Monument has many elements of Italian Renaissance and local architecture.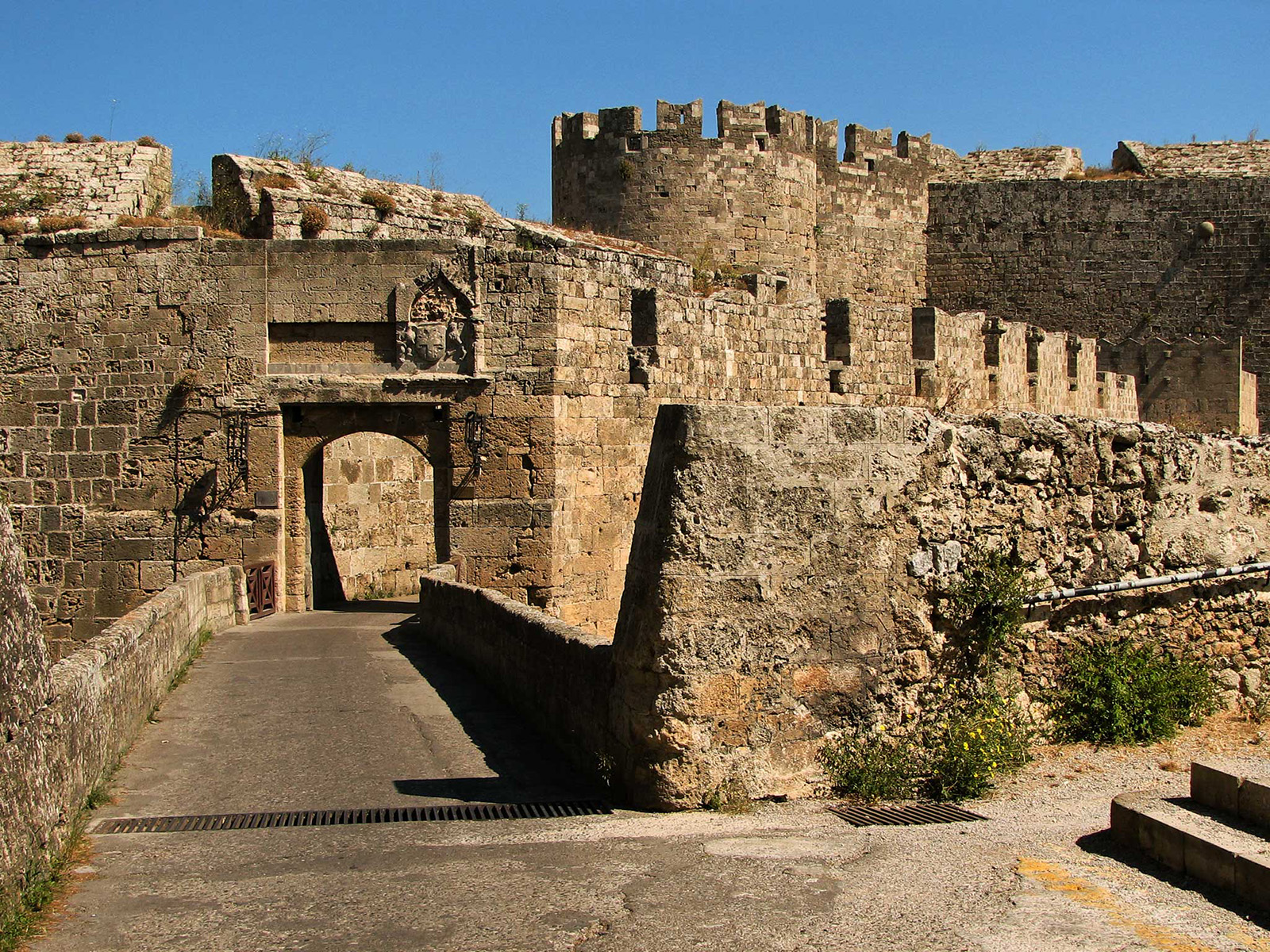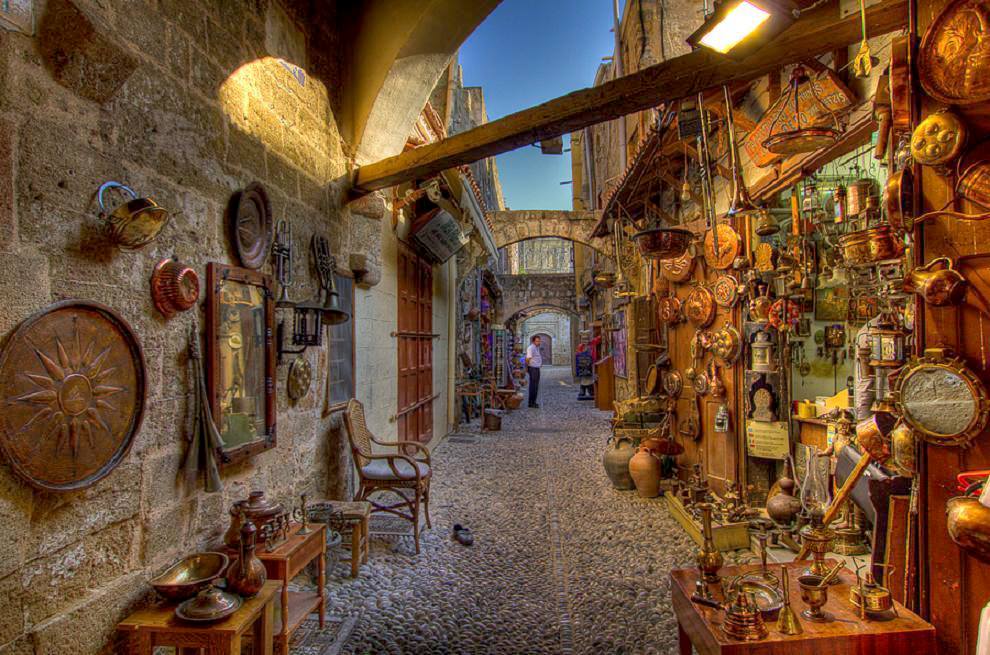 The old town is surrounded by well-preserved medieval defensive walls, dating back to the 14th and 15th centuries, with a total length of about five kilometers and a width of 12 meters.
Knights of old town Rhodes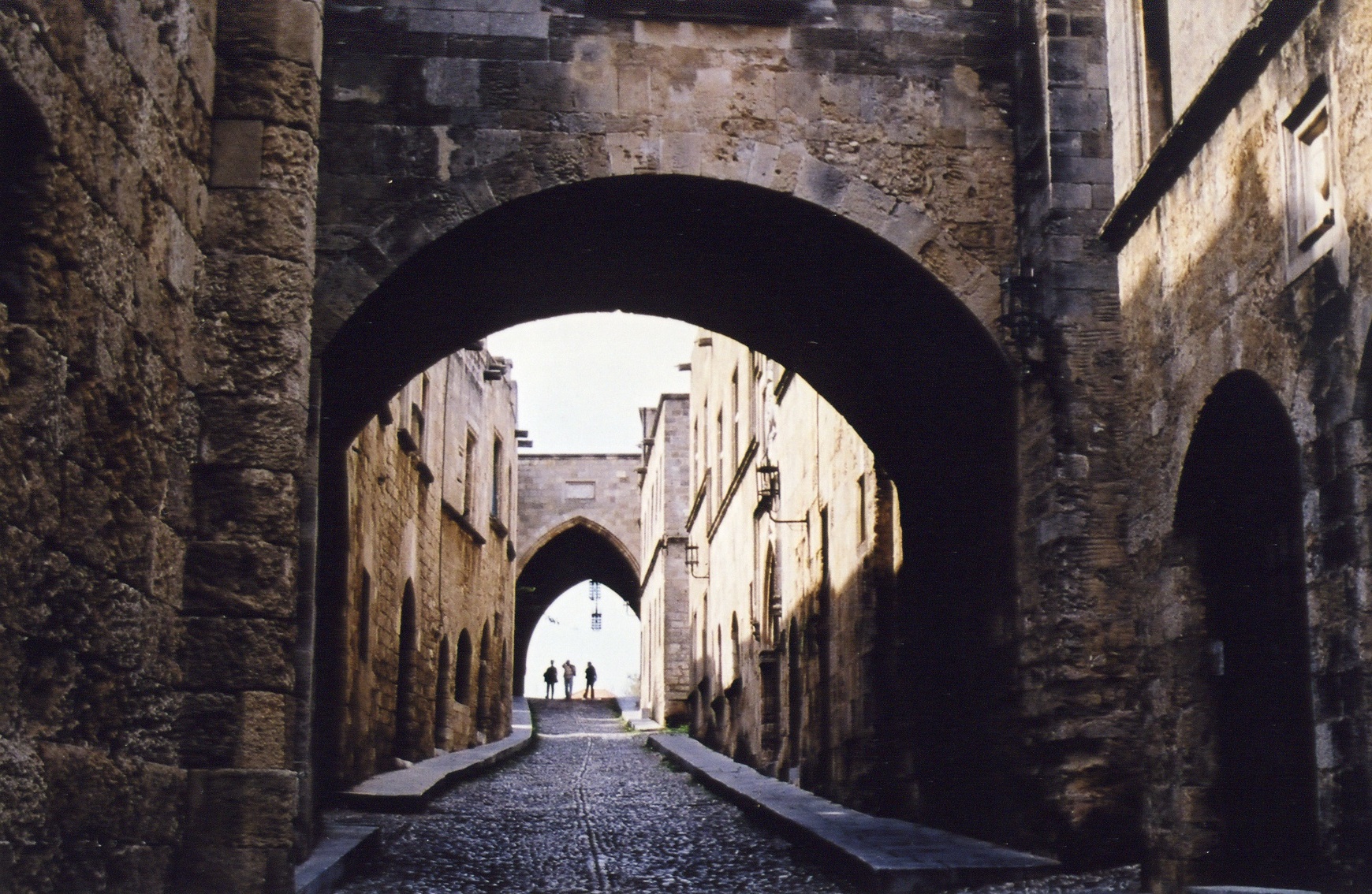 Walking through its lively streets, which are full of tourist shops, cafes and restaurants, you will reach the most emblematic street, the Knights Street. This central Old Town street has a width of 6 meters and is decorated in medieval buildings on each side. Here you will find the accommodations of the various ethnicities of the knight's battalion.
An impressive building is that of the French lodge, the facade of which is decorated by the Grand Master's coat of arms.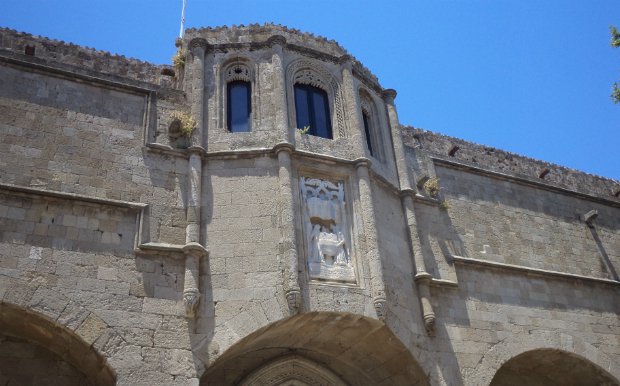 The Archaeological Museum is housed in the old Knights Hospital and is an attraction that you should not miss. Its impressive arched ceilings and the mysterious atmosphere that exudes will enchant you.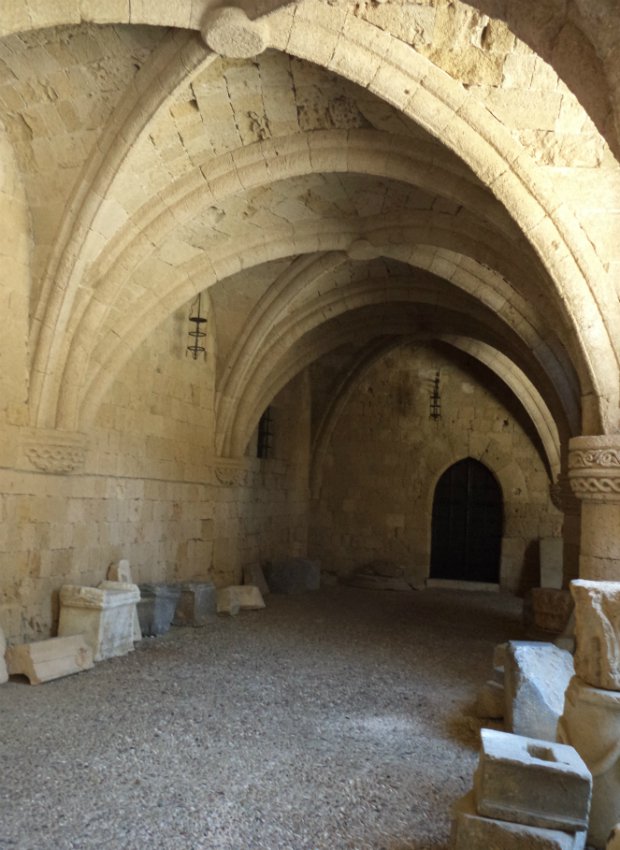 Significant sights of the old town include the Grand Master's Palace, the Suleyman Mosque, the Ottoman Baths, which have been renovated and today have been converted into a Turkish bath, the Jewish Synagogue, the Modern Greek Art Gallery and the Center for Contemporary Art.
Aristotelous Street and Ippokratous Square are classical meeting points for locals and tourists who flood the streets of this vibrant city every day.
It is worth noting that in the Medieval city, any rhetorical intervention and the circulation of cars other than those of its permanent residents are prohibited.
Rhodes Old Town Map
Rhodes old Town - Where to eat
Mansion, 147 Lyresia and Socratous str
Hosted in a medieval mansion, where some of the Ioannis Knights lived. It is located in the heart of the old town, within the castle of Rhodes. Mr. Dimitris will serve you Greek and Rhodian dishes in a friendly and warm environment. Rates: 10-15 euros per person.
Nireas, Sophocleous 22
In a very nice shady courtyard, Mr. Thodoris will host you at his restaurant, making you feel at home. Fresh seafood and all sorts of delicious appetizers, from sea urchins to fresh mussels and fresh squid will make your meal special. Do not miss the great variety of sweets and ice creams.Rates: 15-20 euros per person.
«Indigo», New Market
In the buzzing market, surrounded by cramped small shops, the restaurant is isolated from the outside world with white tulips, blue chairs and purple details. 3 to 4 different dishes are served daily, but there are also fixed values ​​such as Iranian chicken with peppers, saffron and basmati rice, as well as fresh salads. Rates: 12 - 15 euros per person.
Romio, Sophocleous 15
Taste rosic specialties and not only in a welcoming and spacious courtyard, under the shade of a huge plane tree. Fine decoration, enriched by the artist's artistic creations. Ideally choose to sit at the table with the swing. Rates: 15-17 euros per person.
Rhodes old Town Nightlife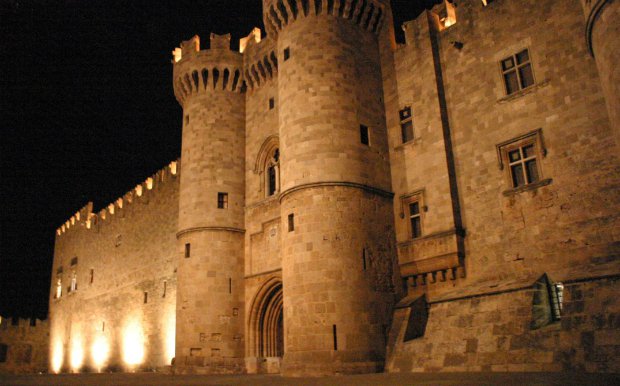 "Arion Square"
It is located on the back of the walls, and in the evening it becomes animated and flooded by a crowd of people who entertains in its successive bars. Opposite the hammam and next to the Turkish mosque, you will hear blues, rock, latin and Greek art music at "Baduz", Greek and foreign rock at "Crack of Time" and more modern sounds at the corner "Moooi".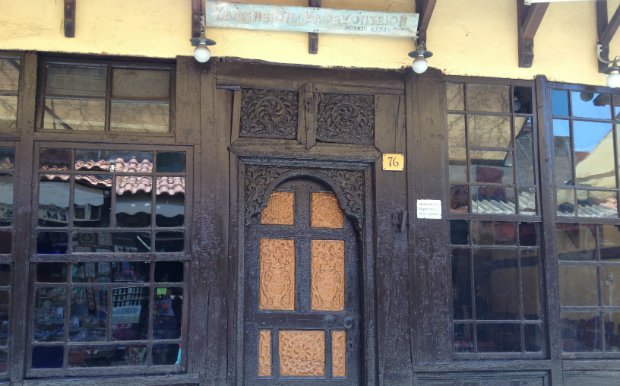 Turkish Cafe, 76 Socratous str
It is the trademark of the old city, since it reflects its multicultural identity. It is located on the main road and attracts locals and tourists. Enjoy Greek coffee in briquette, various beverages and almonds.
Rhodes old town hotels
Accommodation is one of your biggest daily expenses when you travel and lowering that can lead to huge savings. There are many options available to travelers whether you are a solo traveler, couple, or family. Save time and money by using hotelscombined.com to book cheap Rhodes Old Town accommodation. With millions of rooms available, you'll find exactly the right place to put your feet up. From bargain motels to rooms fit for blue-blooded luxury, child-friendly to pet-friendly (and definitely wallet-friendly).
P.S. – If you've found this article helpful, please consider booking via the links here as it helps keep the website community supported and advertiser free. All the companies are ones we use ourselves in our own travels. If you have any questions, email us!