Milos Firiplaka Beach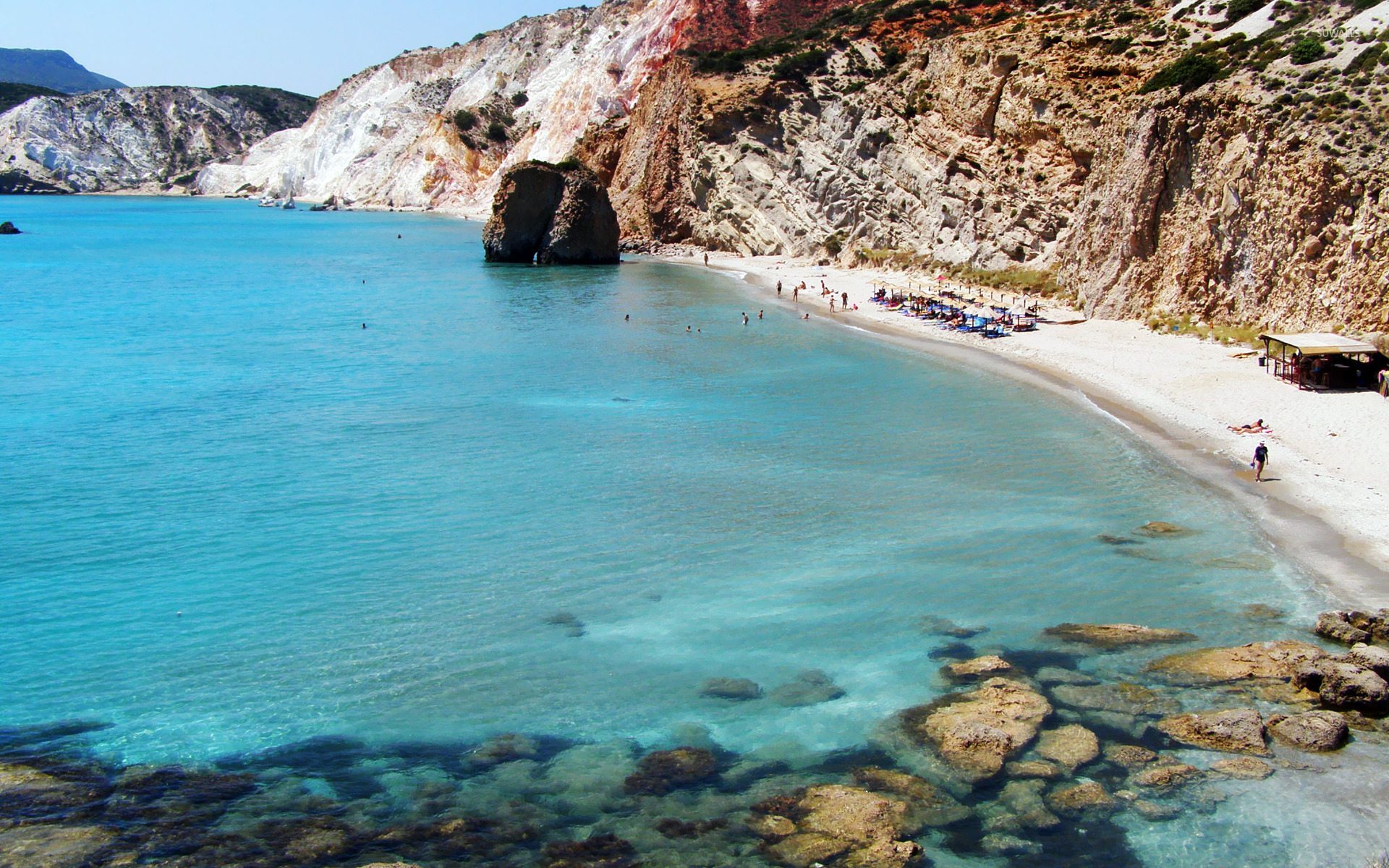 Milos Firiplaka Beach is located 11 km from Adamas. Firiplaka is among the most popular and famous beaches of Milos.
Milos Firiplaka Beach is cut in half by a rock which was detached from the mountain. The first part of the beach is what overwhelmed by visitors since it has the necessary organization. The huge colorful volcanic rocks that surround it create an amazing landscape, which is definitely worth visiting. The beach has shallow turquoise waters, almost always clean and in a southern part it is only open sea to Crete and the coast you will come across a wide gray sand, ideal for families and children. There is a beach bar where you can get a coffee or a drink and snack. You can also rent beach chairs and umbrellas.
However if you want to avoid crowds and also enjoy the beauty of Firiplaka you can go to the second beach. Access is easy. Using the existing road network Adamas - Zephyr head to Provatas, the intersection of which will go left. You will arrive back at the junction which leads to two beaches whichever direction you choose: the Firiplaka and Tsigrado. Turn right and a short distance you will need to leave your car and walk for about 2-3 minutes to reach the beach. The last part of the route is unpaved and keep in mind that especially during the summer months the park is a difficult task.