Kallithea Beach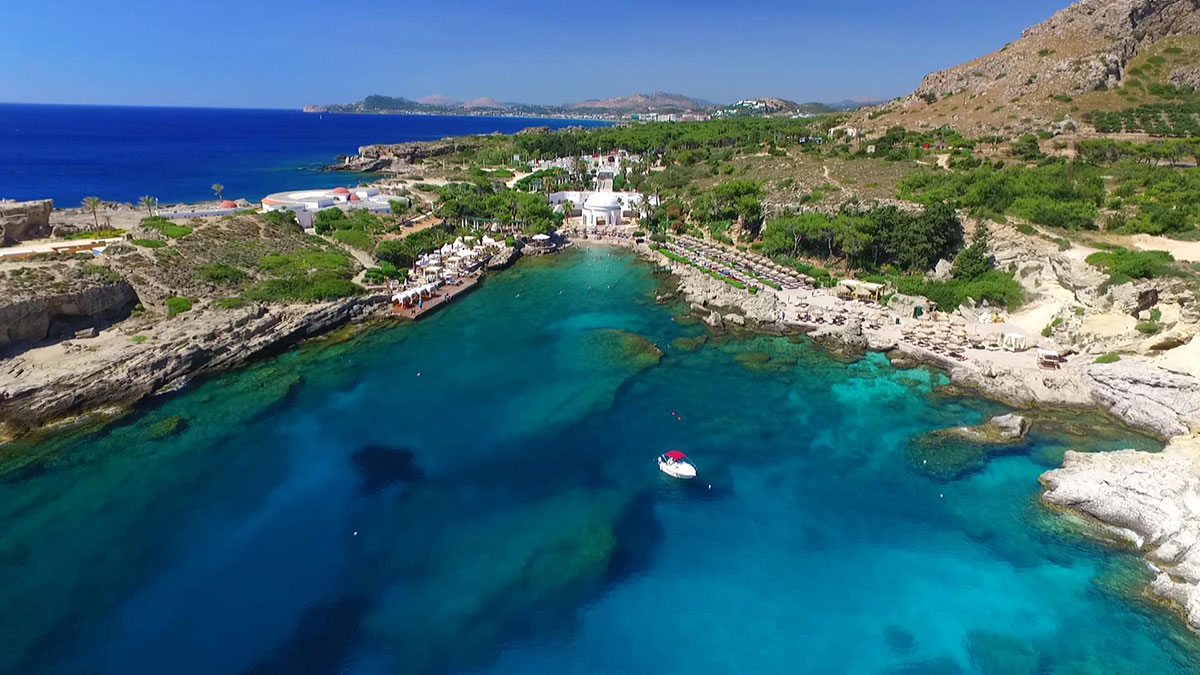 Kallithea Beach also spelled Kalithea, is a gathering point of locals on the island, mainly because the short distance from Rhodes Town and also the glamour of The Baths built by the Italians, that are not operating at the moment for renovations. The elite society of the island gather every day in Kalithea Beach Rhodes.
The beach is made of tiny inlets, coves and rocks around crystal clear green water. Palm and pine trees surround the magnificent scenery of Kalithea – which is awarded with blue flag. Many visitors arrive here by boat from Rhodes Town to admire the Baths.
The beach is 10.5 km from Rhodes town.