Martselo Beach Paros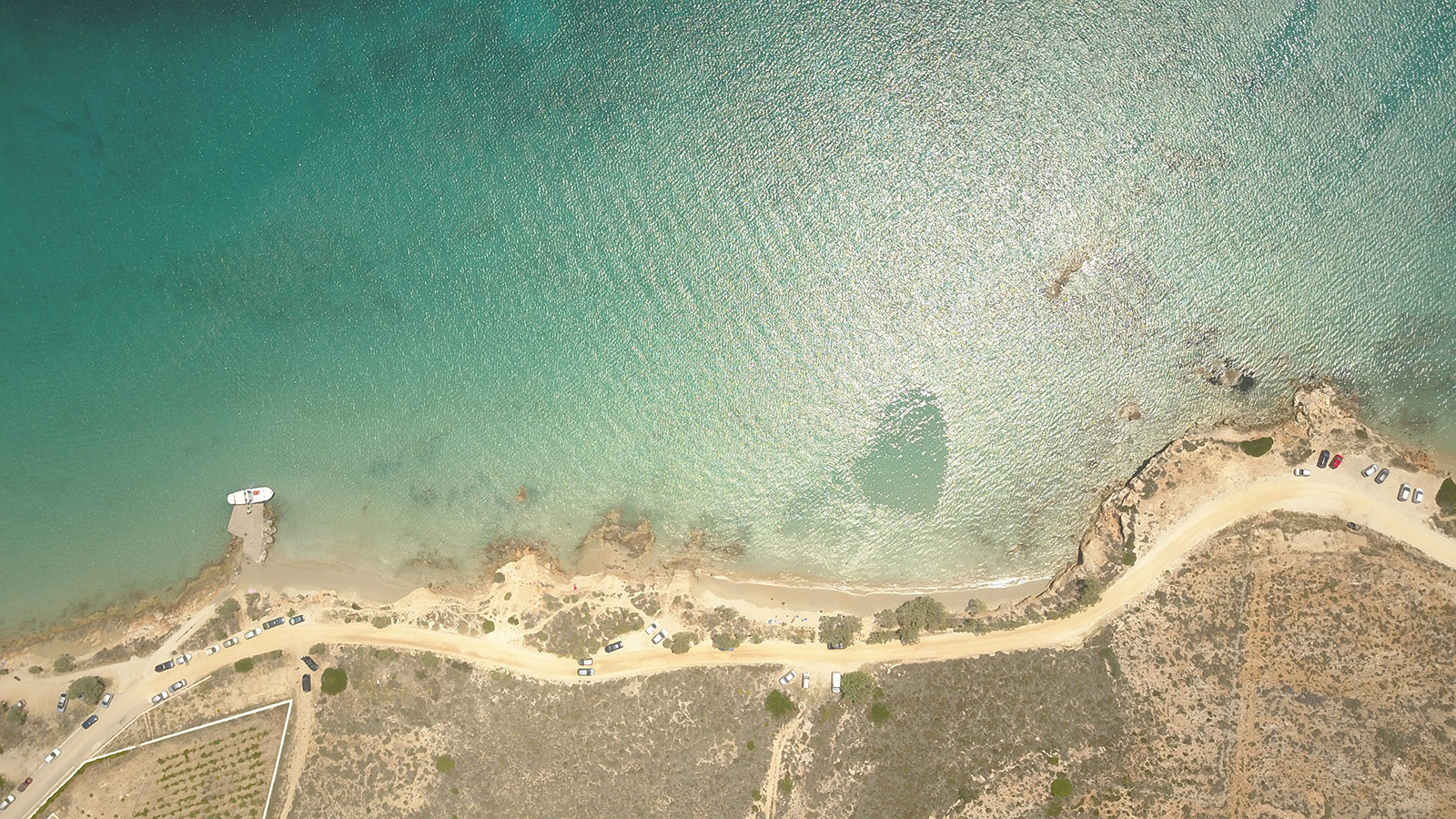 Martselo Beach Paros (or also as Marcello Beach Paros) is located in Parikia bay in Paros, opposite the capital of Paros and approximately 4 km from it. It is very popular, especially among young people, and in the summer months gets crowded, because of its beauty, its proximity to the city, but also due to the facilities offered.
Paros Marcello Beach is just around the corner from Krios beach. In fact it can be considered as  the natural continuation of the beach of Krios. It is a very long sandy beach with golden sand. Due to its geographical position, Martselo beach is protected from winds and so crystal clear waters available, it is almost always calm.
Martselo Beach Paros is fully organized with sun loungers, umbrellas, changing rooms, beach bar and beach volley court for the more active guests. However there are also several isolated sections. These sections are preffered mostly by nudists.
Where is Martselo Beach Paros located
How to get to Paros Marcello Beach
By car: from the road that leaves parikia and goes around the bay
By foot: you will have to walk about 35 minutes from the port, following the same path to the beach Krios.
By boat: there are excursion boats departing daily from Parikia and stop at Marcello.
Paros Martselo Beach Accommodation
In the area near the coast, there are many hotels to stay overnight (specially in Parikia). You can find the best accommodation deals to stay near Martselo through hotelscombined.com . It is the best solution simply cause it searches and gets the best prices from all booking platforms available.
More Paros Beaches
Here is a full detailed list of the best Paros beaches
Paros Martselo Beach photos