Paros Santa Maria Beach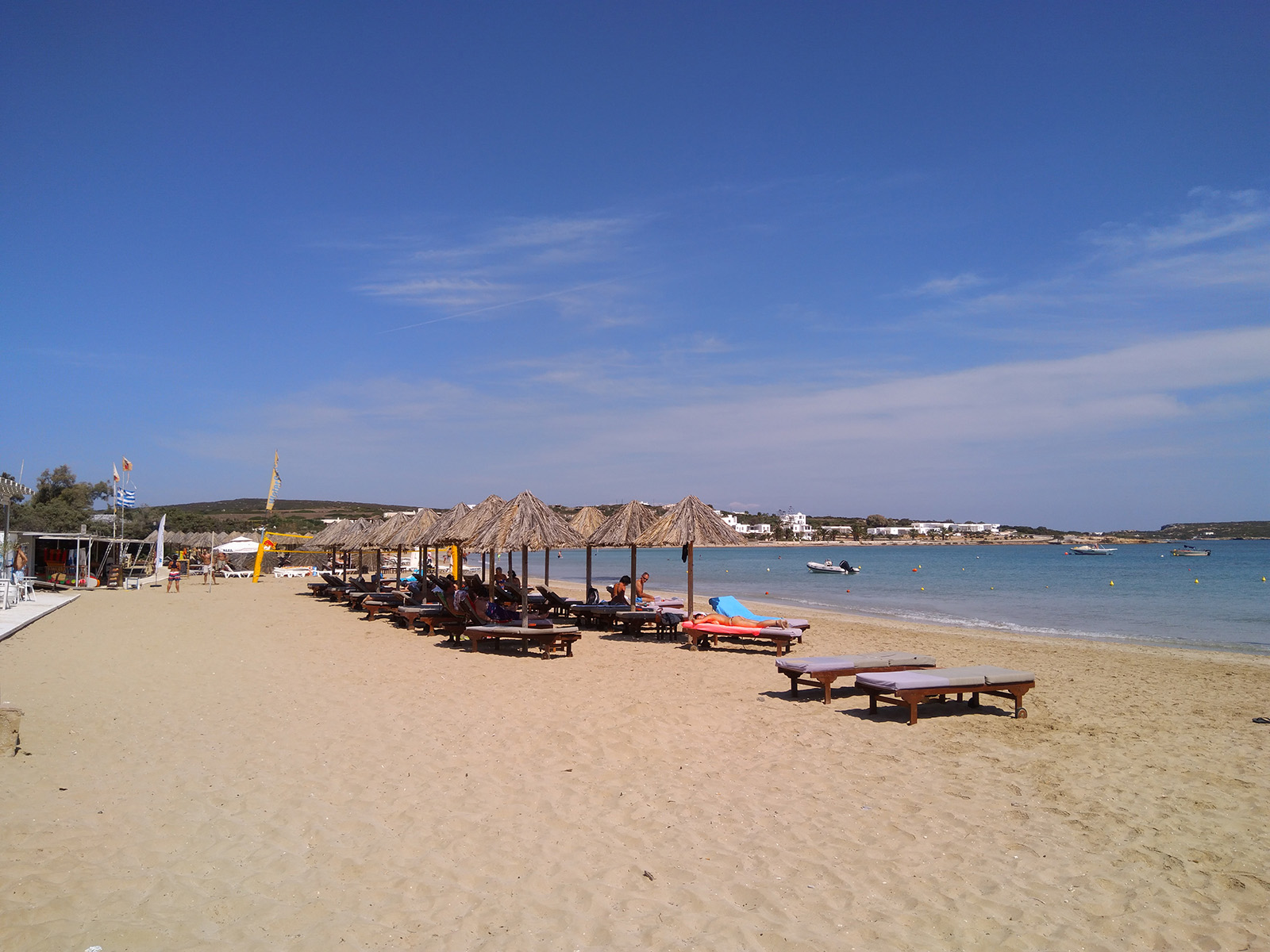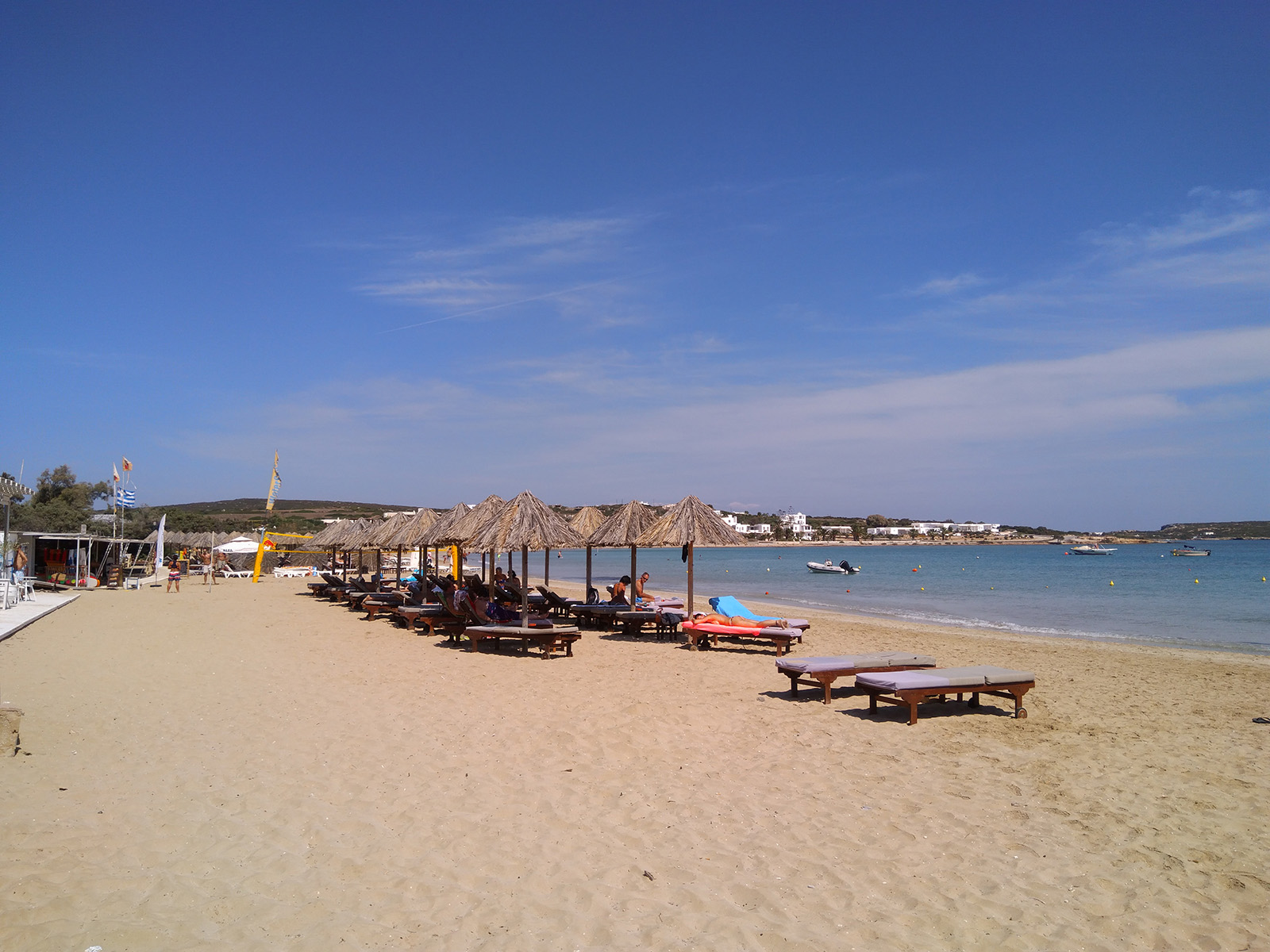 Paros Santa Maria Beach is located on the northeast coast of the island of Paros, near the town of Naoussa, and approximately 15 kilometers from the island's capital, Parikia.
Santa Maria Beach is one of the most popular on the island, however due to it's size it never seems crowded. It is actually divided in two beaches. The main beach is known as Santa Maria Surfing Beach (or Santa Maria Camping) and a little further, on the main road, there is a shorter and equally beautiful beach known as Little Santa.
It has excellent organization with umbrellas and sunbeds for hire, showers, tennis, beach bar and restaurants to dine. There are also organized water sports (banana, canoe) and schools of water sports like wind-surf, diving and skiing.
The Santa Maria is one of the favorite destinations for surfers and kite-surf enjoying their favorite pastime.
Where is Santa Maria Beach Paros located
How to get to Paros Santa Maria Beach
The beach of Santa Maria in Paros can be reached by local bus or by boats departing from the harbour of Naoussa.
Santa Maria Beach Photos