Chrisopigi Sifnos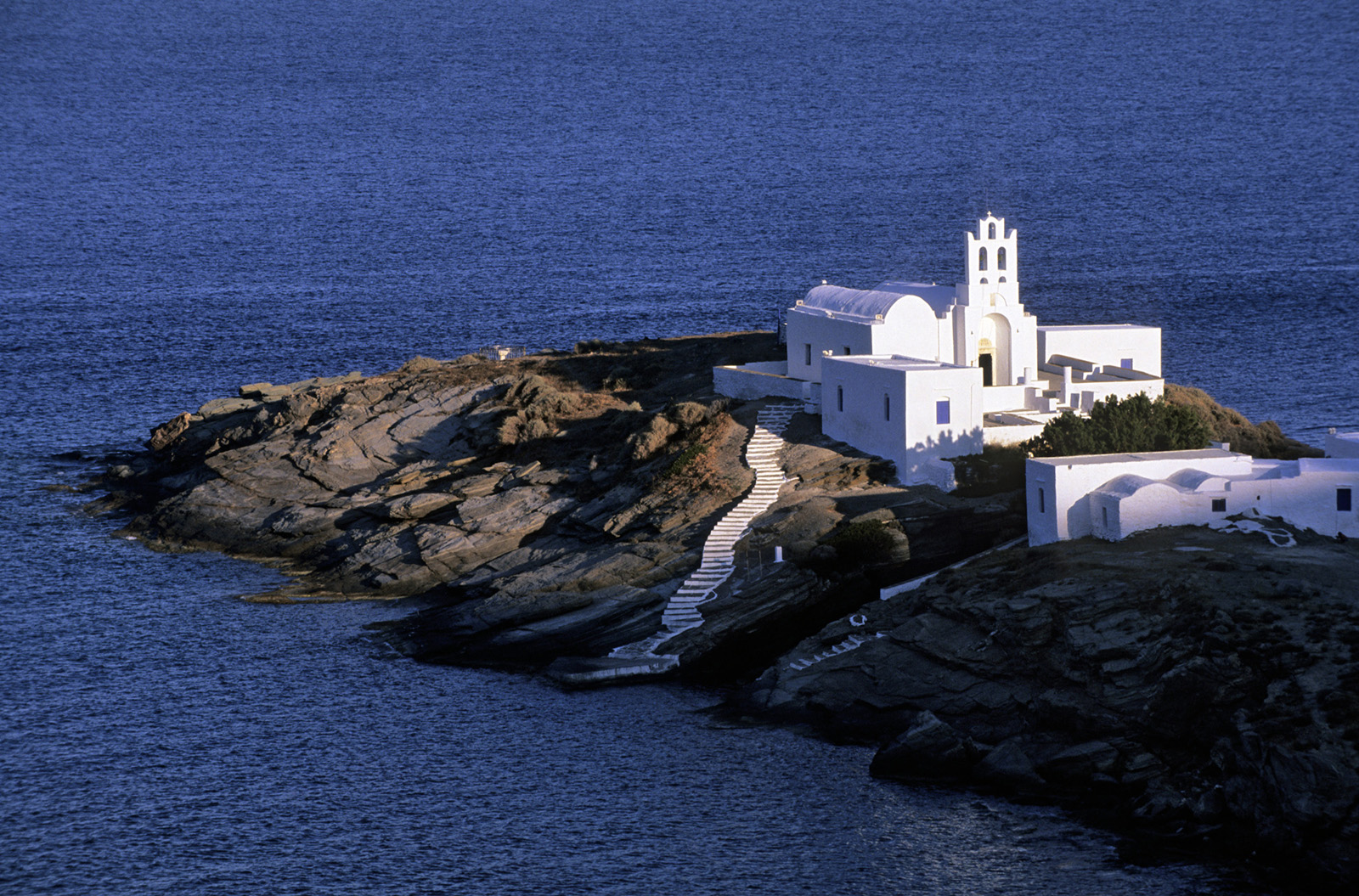 Chrisopigi Sifnos (Chrysopigi monastery) is located in the southeastern part of Sifnos between Faros and Platis Gialos. Chrisopigi church Sifnos is a reference point for the island and also the patron saint and protector of the island since 1964.
Chrisopigi Sifnos
Built in 1615 it was created to house the miraculous icon of Zoodohos Pigi, which saved the fishermen of the island from the sea. From 1760 it is a monument of the monastery of Vrysiani, and it is named after the monk Virgo, who named it in memory of the previous monastery where he practiced before coming to Sifnos, Chrysopigi of Chania. If you notice better you will see that the rock where the monastery is built joins the rest of the island with a bridge. Thus, according to the tradition, the Virgin cut the rock at the two after the call of a nun to be saved from the pirates raid. The second version claims that when the monks' nuns went to light the lamps, they found the pirates sleeping in the church. From the aroma of the incense, a pirate woke up, lifted the others and began to chase them. Then the Virgin Mary, in order to save them from the hands of pirates, cut the rock in two. It is white and sunny and gives it more shine, contrasts with the wild beauty of the rocky landscape around it, giving visitors the opportunity to see countless photo clicks.
Where is Chrysopigi monastery located
Chrispopigi monastery aerial video
Chrisopigi Sifnos Photos
P.S. – If you've found this article helpful, please consider booking via the links here as it helps keep the website community supported and advertiser free. All the companies are ones we use ourselves in our own travels. If you have any questions, email us!