Plaka Beach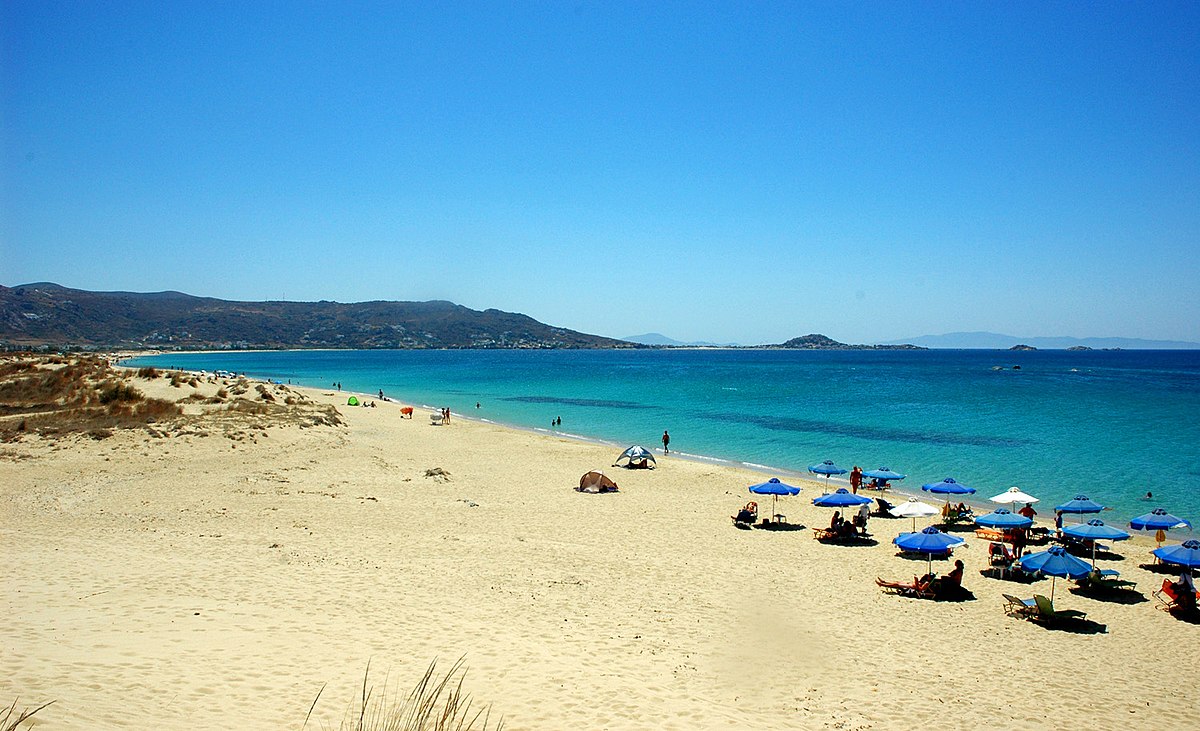 Plaka beach is located at the southwestern coast of Naxos, just 8 km south of Chora. The southwestern aspect of the coast protects swimmers from the winds of the Aegean Sea. The sandy beach of Plaka is the longest beach on the island. A large part of the beach is organized with sun beds and umbrellas. The impressive sand dunes that grow along the beach are ideal for children to play. The last section of the beach attracts naturists.
A few hotels, restaurants and cafes can be find behind the sandy dunes boarding the beautiful beach.
Plaka beach Naxos can be accessed via the route that connects it with Agios Prokopios and Agia Anna beaches. It is asphalt road till you get to Agia Anna and a coastal dirt road of very good condition after that. There are also routes of approximately 9.6km via Agios Arsenios, 11.5km via Glinado to Agios Arsenios and 12.1km via Glinado, Vivlos from Naxos Town that will take you there.
The beach of Plaka extends for approximately 4 kilometres making it a very long beach. Only parts of it are organised so there are umbrellas and sun-beds along its considerable length. During high season it is quite busy but still quitter than Agios Prokopios or Saint George beach.