Walking in the charming Ano Syros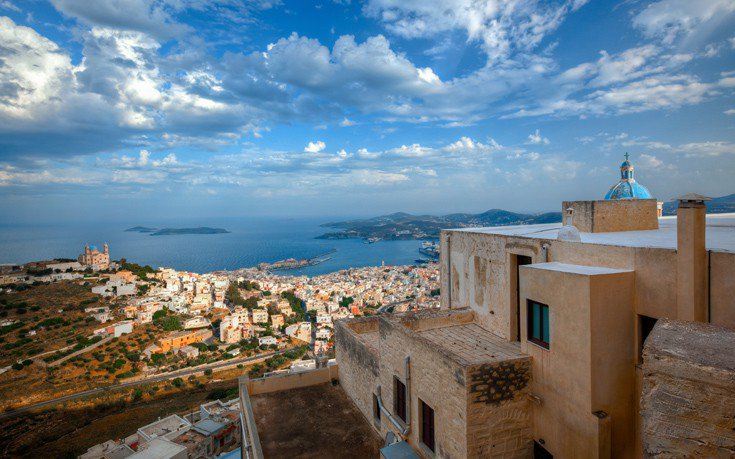 Narrow alleys, white houses with blue windows and a breathtaking view are the main features of Ano Syros and anyone who has walked there definitely leaves him a beautiful memory that invites him to come back.
Ano Syros is probably the most picturesque and characteristic point of the island and is located on its eastern side, in the place previously called Mesovouni. It began to be inhabited as a castle by the inhabitants of Syros, the Middle Ages being hit by piracy, and due to the universal element of Syros, the entire island was under the protection of France.
When visiting Syros, the locals will advise to visit the village of Ano Syros and walk in the alleys by entering one of its gates and admiring the endless view of Ermoupolis and the Aegean Sea. In Ano Syros is also the museum of Mark Vamvakaris. It has been housed in a traditional Syrian house since 1995. Upstairs there are photos, works and personal artifacts of the music composer, while a documentary on the rebetiko is shown at the bottom.
Talking about Ano Syros is definitely mentioned in a charming residential complex that has retained its medieval color and aroma unaltered over the years. Numerous stairs, churches, picturesque alleys and courtyards with mosaic pots make up the unique image of Ano Syros. Morning or afternoon all hours are ideal for a few carefree moments and the sunset from the spot, with the sun sinking in the blue of the Aegean is a unique experience that will keep you unforgettable.
Anos Syros Map
Anos Syros Hotels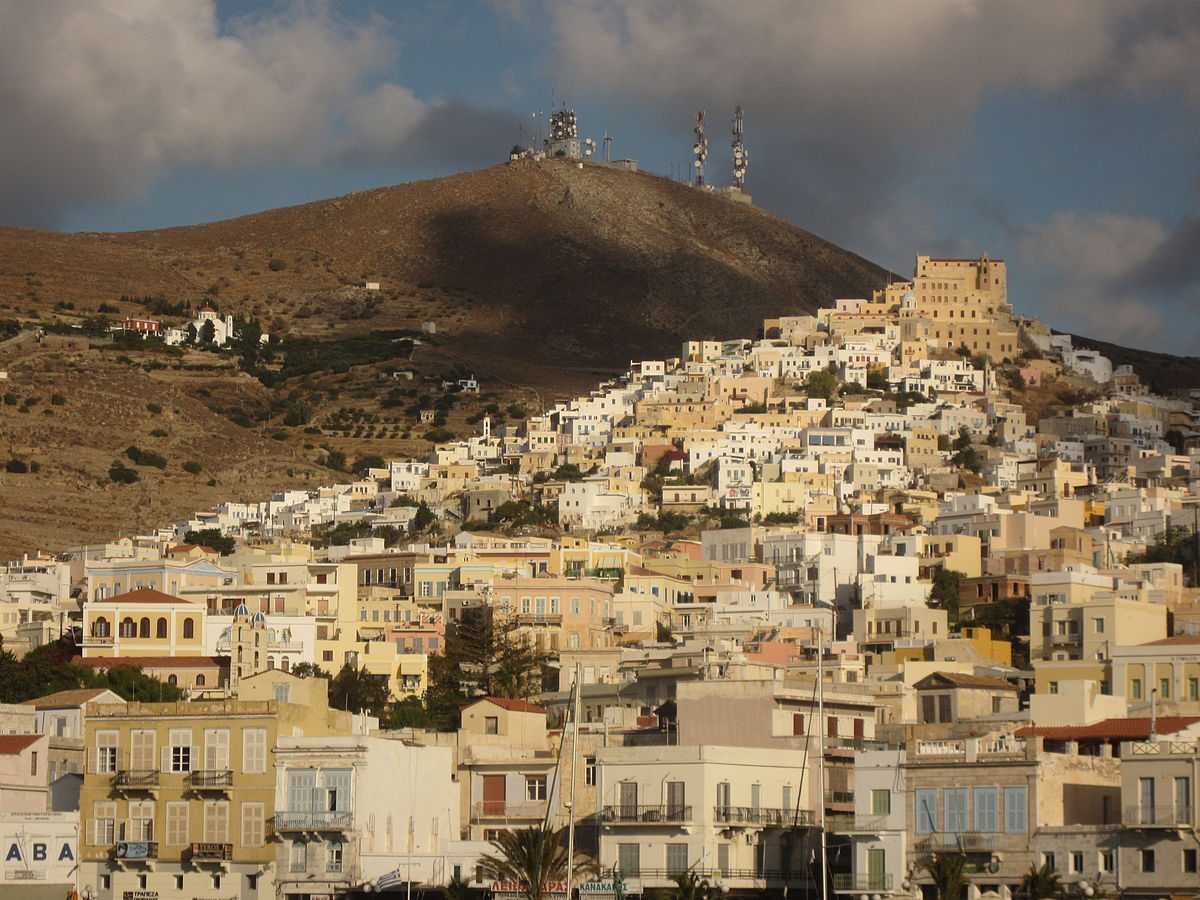 Accommodation is one of your biggest daily expenses when you travel and lowering that can lead to huge savings. There are many options available to travelers whether you are a solo traveler, couple, or family. With HotelsCombined.com you can choose the right accommodation for you, find the best deals, avoid being scammed.
P.S. – If you've found this article helpful, please consider booking via the links here as it helps keep the website community supported and advertiser free. All the companies are ones we use ourselves in our own travels. If you have any questions, email us!