The beautiful Tholaria of Amorgos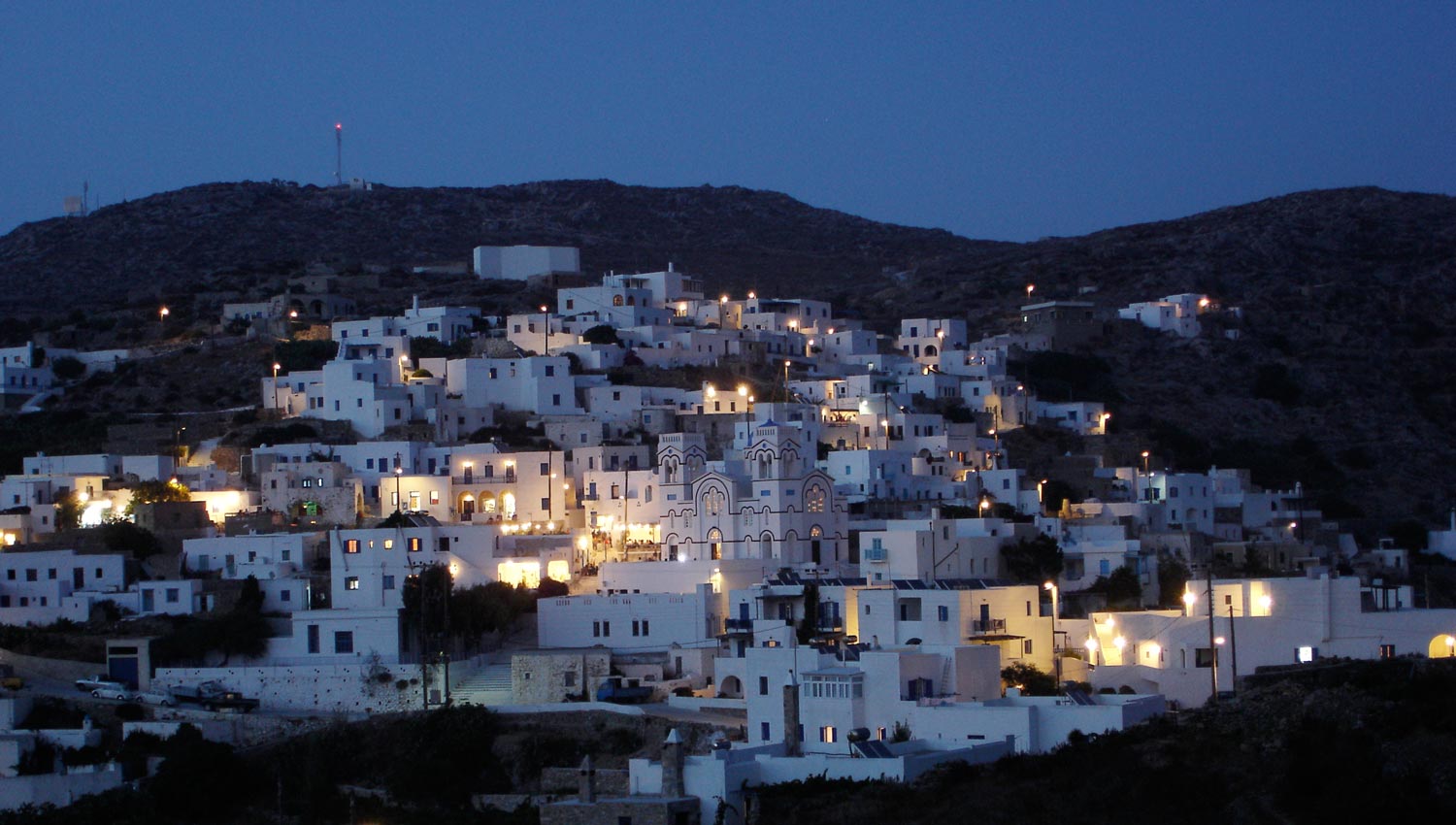 One of the most beautiful and not so well-known settlements of Amorgos is Tholaria Amorgos, on the hill Vigla, a short distance from Aegiali. Gialis, as the locals say. Small, white houses, traditional Cycladic architecture, arches and narrowly whitewashed streets are the small but charming "labyrinth" of the settlement. The beautiful square of the village is the absolute passage and during the summer evenings the taverns fill people who enjoy good food after music.
In summer, the traffic in the village is much larger - though not in other more popular and well-known settlements of Amorgos - but in the winter there are residents of Tholaria who are mostly engaged in agriculture. The view, on the one hand to Aegiali (pictured in the last photograph) and on the other side to Mikri Vlyhada beach, reflects the alternation of the seasons and the omnipotence of the sea
Carrying out their great history - it is characteristic that there was found a trunk trick of the archaic era and the ancient Aegiali is nearby - the Tholaria carry and maintain customs and elements of their past. A typical example is, according to the local people, "social", the meeting of the inhabitants that was once every two weeks and in which, in some way, they co-decided how everyone would help in caring for their community. Many homes still retain their wicker, the beetle in which they grow the necessary vegetables for their household, and the Easter customs of the village can find references to seasons of the distant past. The whole village becomes one at the feast of Agioi Anargyroi, to which its great church is dedicated.
At Tholaria there are hotel rooms and rooms to let for your stay. For swimming, the nearest beach is Aegiali, while many are trying to reach Mikri Vlihada from the path that leads there - not always successfully.
Enjoy the "openness" of the place and its people and do not leave without eating the ubiquitous prickly pear trees that abound throughout Amorgos and Tholaria.