The combination of sailing, walking through fascinating archaeological sites, meeting friendly Greek villagers, swimming in warm clear waters and being fed delicious healthy Greek food – Vacation In Greece is just a winner !
Vacation In Greece Testimorials
Vacation In Greece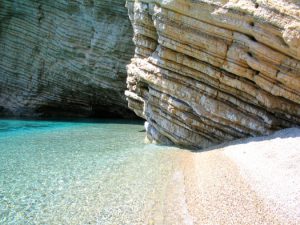 Greek Islands are grouped into clusters:
Cyclades (Some of the most famous and popular islands: Santorini, Mykonos, Ios, Naxos, Amorgos, Milos, Paros, Kea, Antiparos and Andros are just few of them)
North Aegean islands (Samos, Hios, Ikaria, Fournoi, Oinousses, Psara, Lesbos, Agios Efstratios and Limnos)
Dodecanese (Astypalea, Halki, Kalymnos, Karpathos, Kasos, Kastelorizo, Kos, Leros, Lipsi, Nisyros, Patmos, Rhodes, Symi, Tilos)
Sporades (Skiathos, Skopelos, Alonissos and Skyros)
Ionian Islands (Corfu (Kerkyra), Zakynthos (Zante), Ithaca, Kefalonia, Lefkada, Paxoi and Kythira)
Greece is also a country with great history. There are numerous if ancient sites such as
the Parthenon on the Acropolis in Athens, or the sacred temple of Delphi, Olympia the birthplace of the Olympic Games, ruins of Knossos on the island of Crete. Huge numbers of tourists travel to Greece every year to visit them.
The climate of Greece is primarily Mediterranean, featuring mild, wet winters and hot, dry summers. During the seasonal period of summer in Greece, the average temperature is about 25°C in June, 28°C in July and 31°C in August, not to mention that sometimes heat waves are also a part of the summer season. On the islands and on the coast it is not so hot, cause of the breezes.
Vacationing in Greece - Accommodation
In Greece - a traditional tourist country - visitors will find a huge selection of hotels and accommodation available. Rooms, studios, apartments to let, villas, traditional mansions, hotels of all categories. We have information of over 8000 hotels around Greece and Greek islands.
Visitors to Greece will find a huge selection of hotels and accommodation available including hotels of all categories, rooms, studios and apartments to let, as well as other accommodation such as villas and traditional mansions. We have information for over 6000 hotels operating around Greece in order to help you to make your vacation in Greece holidays that you will never forget.