Sifnos the distinct Cycladic beauty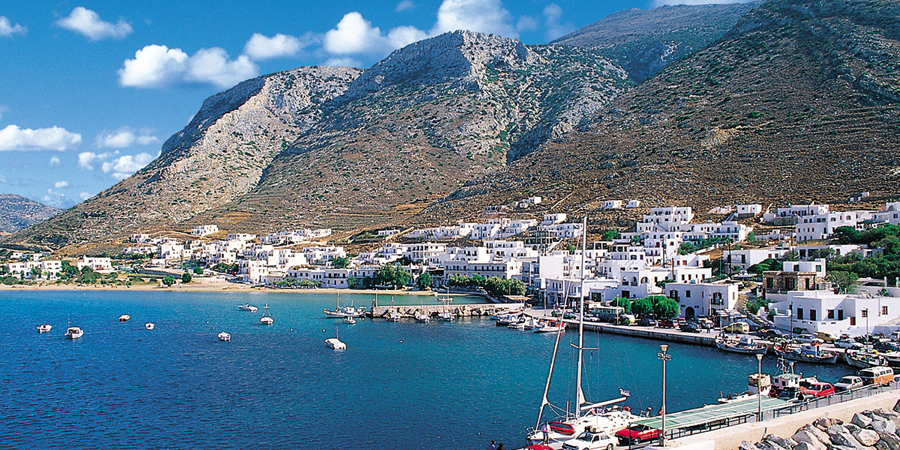 There is a reason why Sifnos island is also called "small Mykonos". Sifnos Greece is a beautiful peaceful Cycladic island with whitewashed houses, picturesque streets, the medieval Castle, stone walls and pottery. In Sifnos, there are hotels, guesthouses, rooms to let, furnished apartments and studios of various categories and types that can satisfy the demands of the visitors for a pleasant and enjoyable stay. Where to stay in Sifnos? Sifnos Greece hotels set really high accommodation standards. The largest settlements in Sifnos are Apollonia and Artemonas, destinations for enjoyable walks, nightlife and tradition to give "present" potential. Bellow is Sifnos map
Sifnos map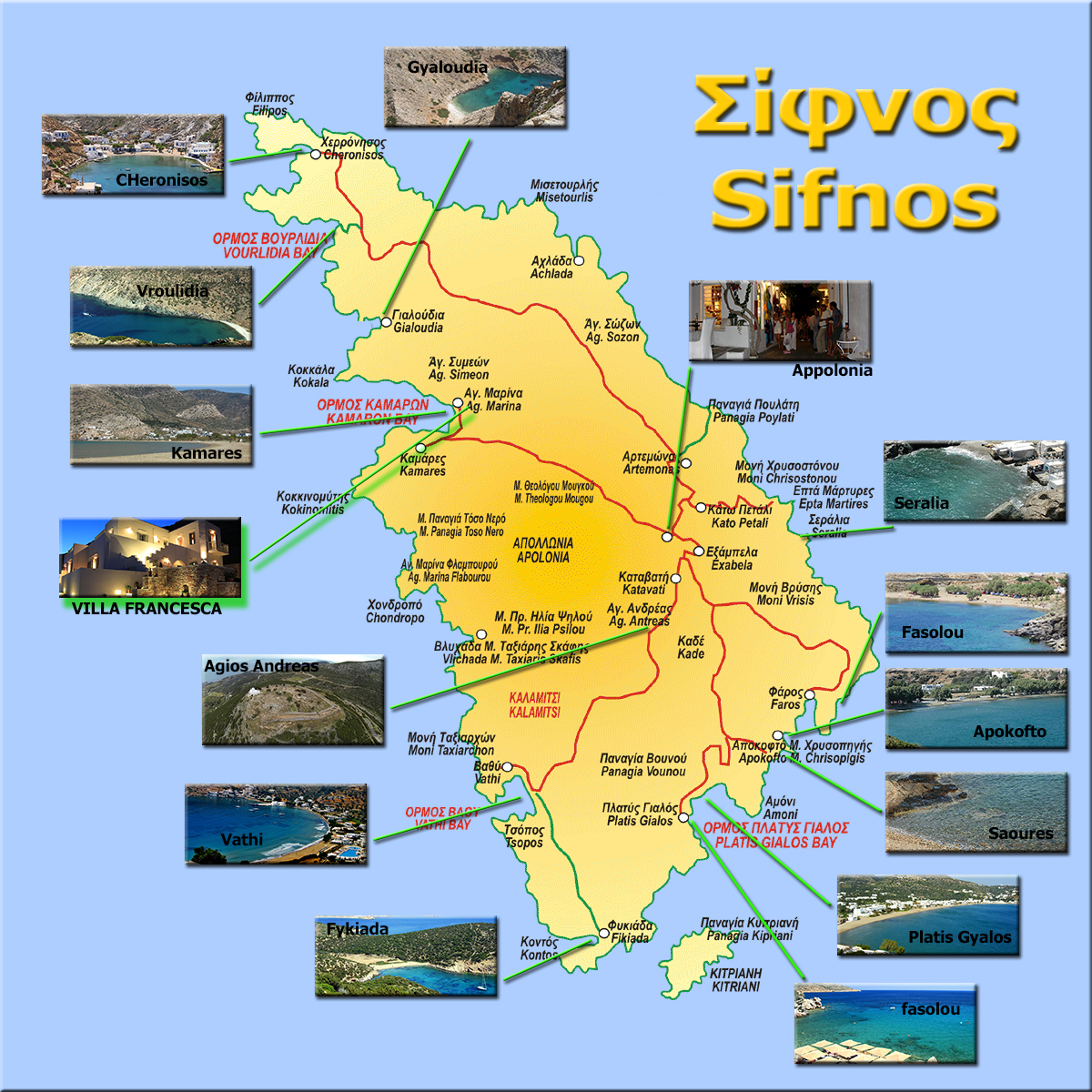 Sifnos Island
There are also many other hospitable villages such as Exambelos, Katavati, Pano and Kato Petali, Kamares, Vathi, Pharos, Herronisos, Platis Gialos. Simplicity but also elegance, traditional atmosphere and cosmic "air" all these different elements make Sifnos a favorite destination.

The options for swimming may not be as great as in other islands but definitely satisfy many "tastes" and reserve special experiences: from the rocks of Panagia Chrysopigi to the organized beaches of Kamares or Vathi and its unexplored and lonely bays island, you will undoubtedly find the spot you will use for your diving in the Aegean.
Climb up to the medieval village of Kastro and enjoy the view from the chapel of Epta Martyros. Take a stop at the Folk Art Museum in Apollonia's main square, which is a "dive" in Sifnos of another era, and visit the workshops of potters that "have" created famous ceramics. Do not miss the Chrysopigi monastery, nestled on a rock from 1650.
And in the evening return to Apollonia and let the time roll into its distinctive and famous Strait. And if you are in Sifnos in September, do not miss the Cycladic Gastronomy Festival "Nicolaos Tselementes" (maybe the most important Greek chef of the 20th century) , where delegations from the Cycladic islands not only gather and show their traditional recipes and tastes.
Where to stay in Sifnos
You are about to visit the island and you are wondering where to stay in Sifnos ? For your stay in Sifnos island, you can book a room in one of the hotels or rooms to let. In many areas of Sifnos Greece, there are hotels, guesthouses, rooms to let, furnished apartments and studios of various categories and types that can satisfy the demands of the visitors for a pleasant and enjoyable stay. You will find wonderful hotels, hostels and thoughtful rooms for rent, of all categories and with a variety of prices. The best website to book a hotel or a villa in Sifnos (it has the most available rooms and private villas on the island…even more than Airbnb!) visit hotelscombined.com
Where is Sifnos located
Sifnos Island Photos
Sifnos Video