Cyclades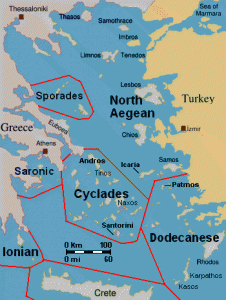 The Cyclades islands is the most popular island complex in Greece. Located so close to Athens, it is easy to reach the Cyclades in Greece in few hours by ferry or in few minutes by plane. All these Greek islands provide amazing holiday destinations for romantic couples, groups of friends or families. Millions of Greek and foreign visitors come to the Cyclades every year to enjoy the dazzling light and the crystal blue waters, in the quest of the paradise on earth.
The name "Cyclades" refers to the islands forming a circle (the name in English means: "circular islands") around the sacred island of Delos. According to the Greek mythology, Poseidon, God of the sea, furious at the Cyclades nymphs turned them into islands.
Cyclades Islands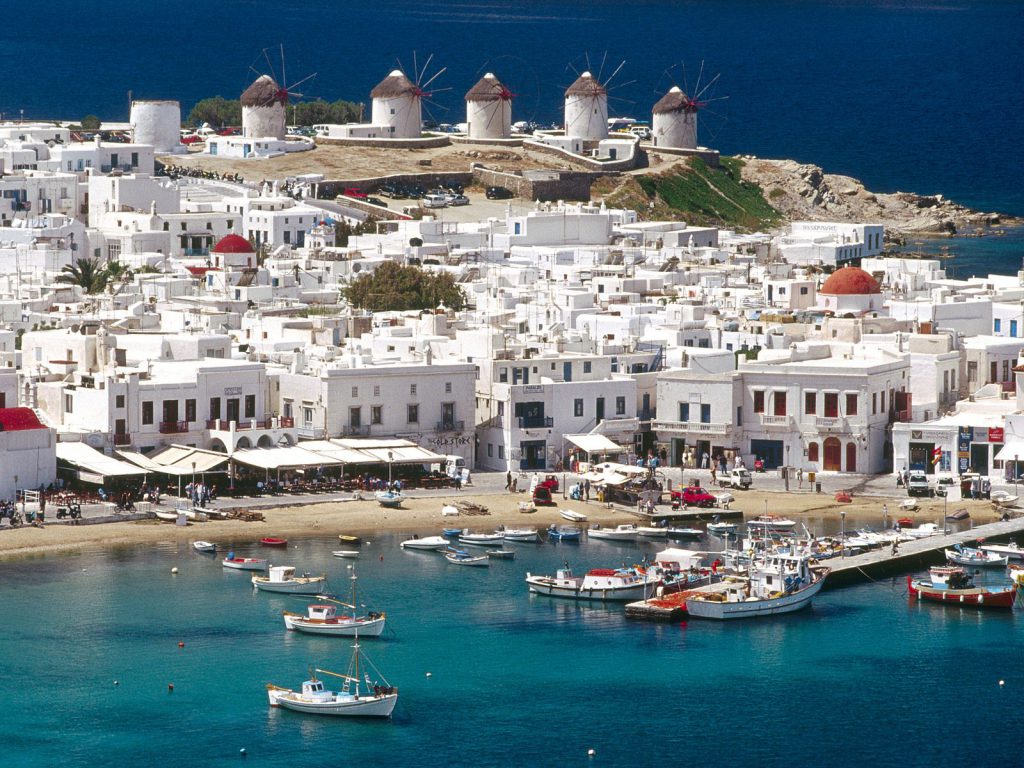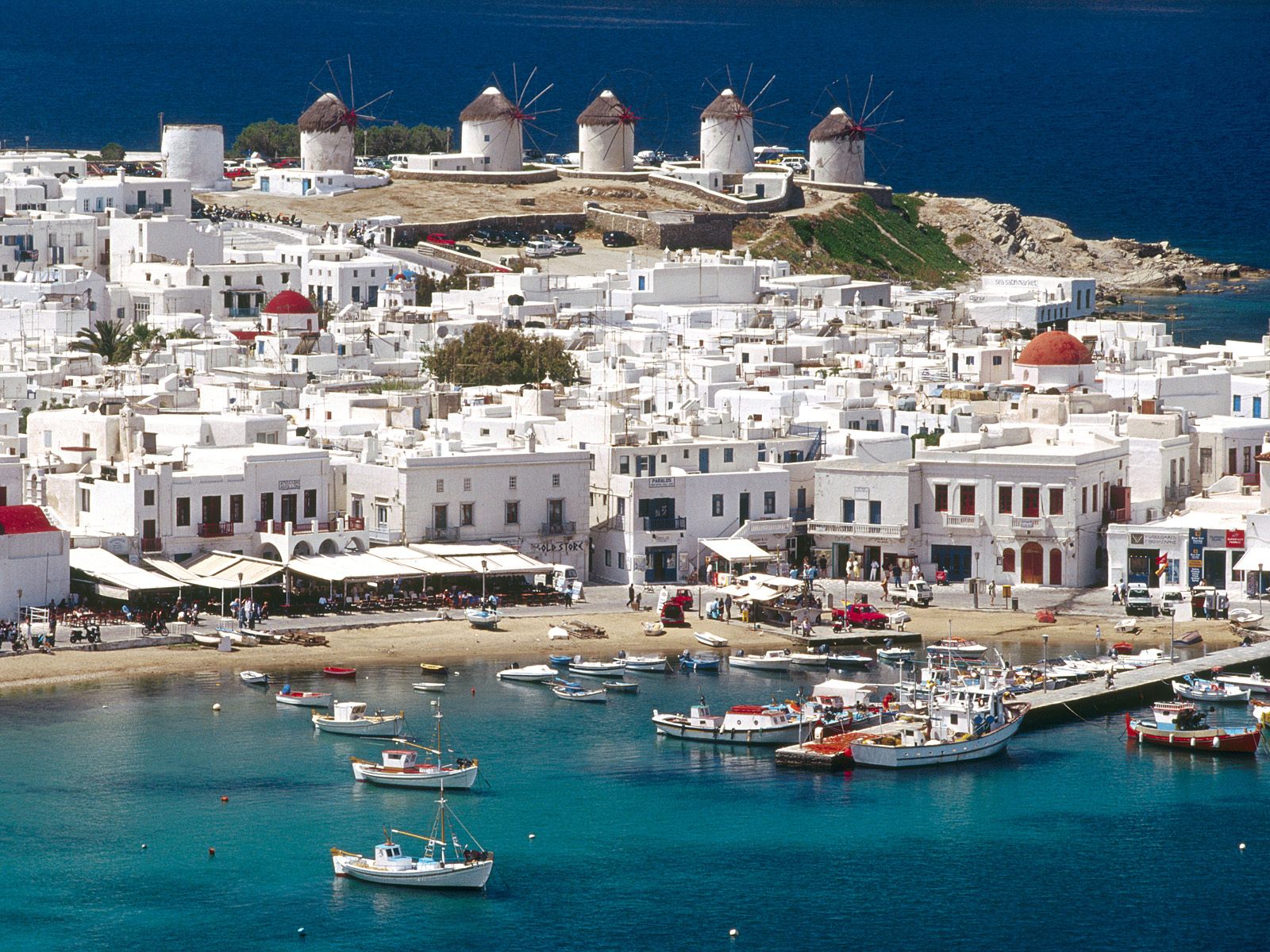 Mykonos is so beautiful, it is no accident that it has become one of the most desired destinations in the world. And if you add the cosmopolitan lifestyle, the sophisticated nightlife and the historic treasures of the nearby Delos to its stunning natural beauties and picturesque villages, you'll have the recipe for an unforgettable holiday. Although one of the smallest islands of the Cyclades complex, Mykonos is definitely the most famous, thanks to its treasure of natural beauty, rich history, cosmopolitan character combined with a wild nightlife, as well as plenty of local color.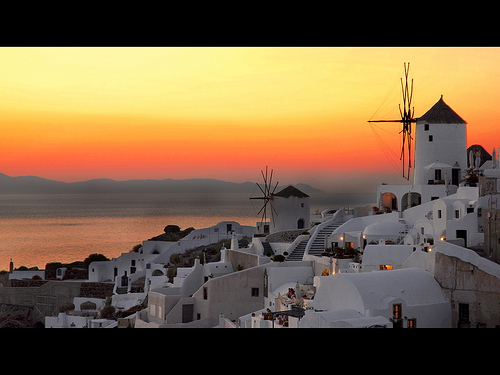 Santorini is arguably Greece's most beautiful island and also the most photographed of all the Greek islands. The views and above all, the stunning sunsets at Oia (pronounced "ia") attracts thousands of tourists every year. The island is also one of the most popular destinations for people travelling on a honeymoon. The nightlife on the island is moderately busy in high summer and if you want to rub shoulders with the jet-set, you should certainly set off to Oia on the north west coast.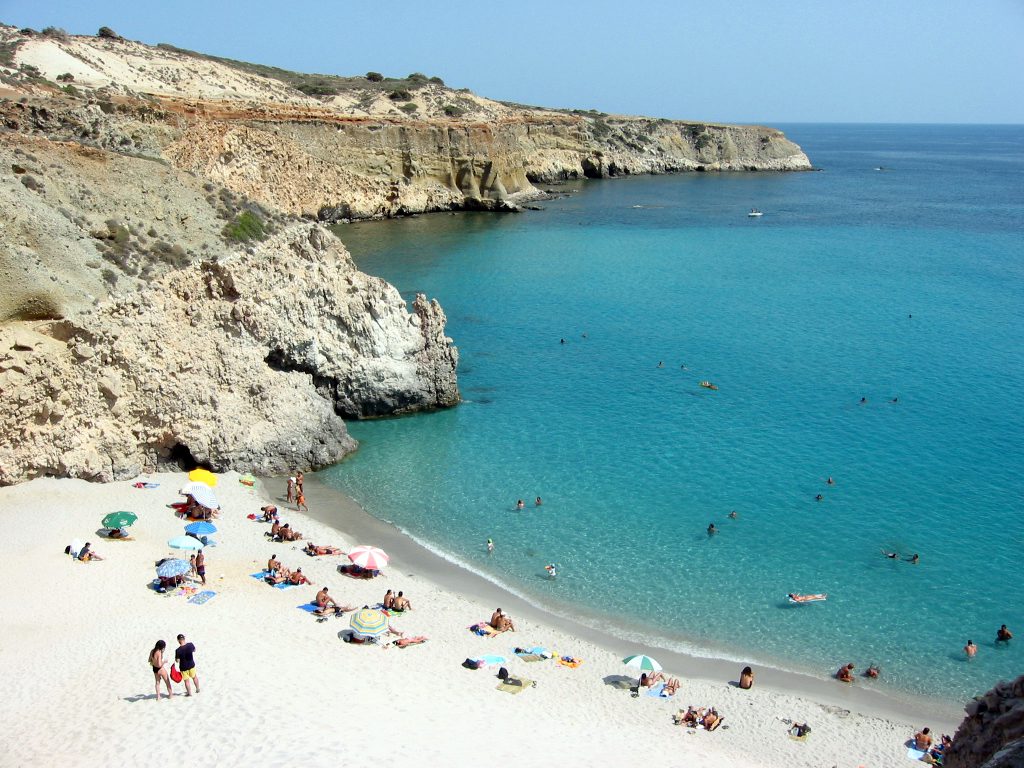 Milos : The 60 Milos beaches of the island are truly magnificent, full of unbelievable colors and shapes, caves, rocks, white sand. No matter how demanding visitors we are, many of them will overwhelm us. Sarakiniko beach is probably the star of all beaches in Milos, Greece.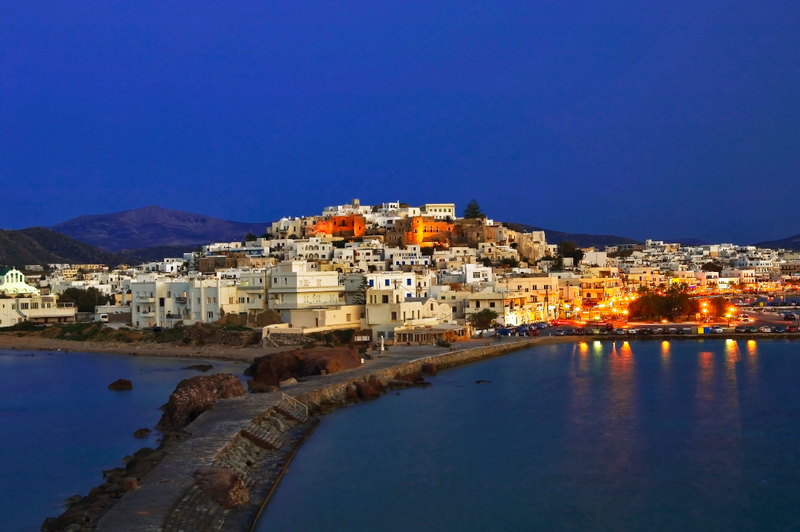 Naxos is the biggest and the greenest island in Cyclades with impressively high mountains, lovely beaches, fertile valleys, lush green gorges, stunning seascapes and traditional villages perched high on mountain tops, where the inhabitants still wear their traditional dress and live off the fruits of the land! Naxos is also an island of beautiful old churches, monasteries and Venetian castles coexisting harmoniously with Cycladic cubic houses.