Best Beaches In Naxos
Welcome to our 2018 guide about the best beaches in Naxos. The following are by our oppinion the best Naxos island beaches (best sandy beaches in Naxos and not only).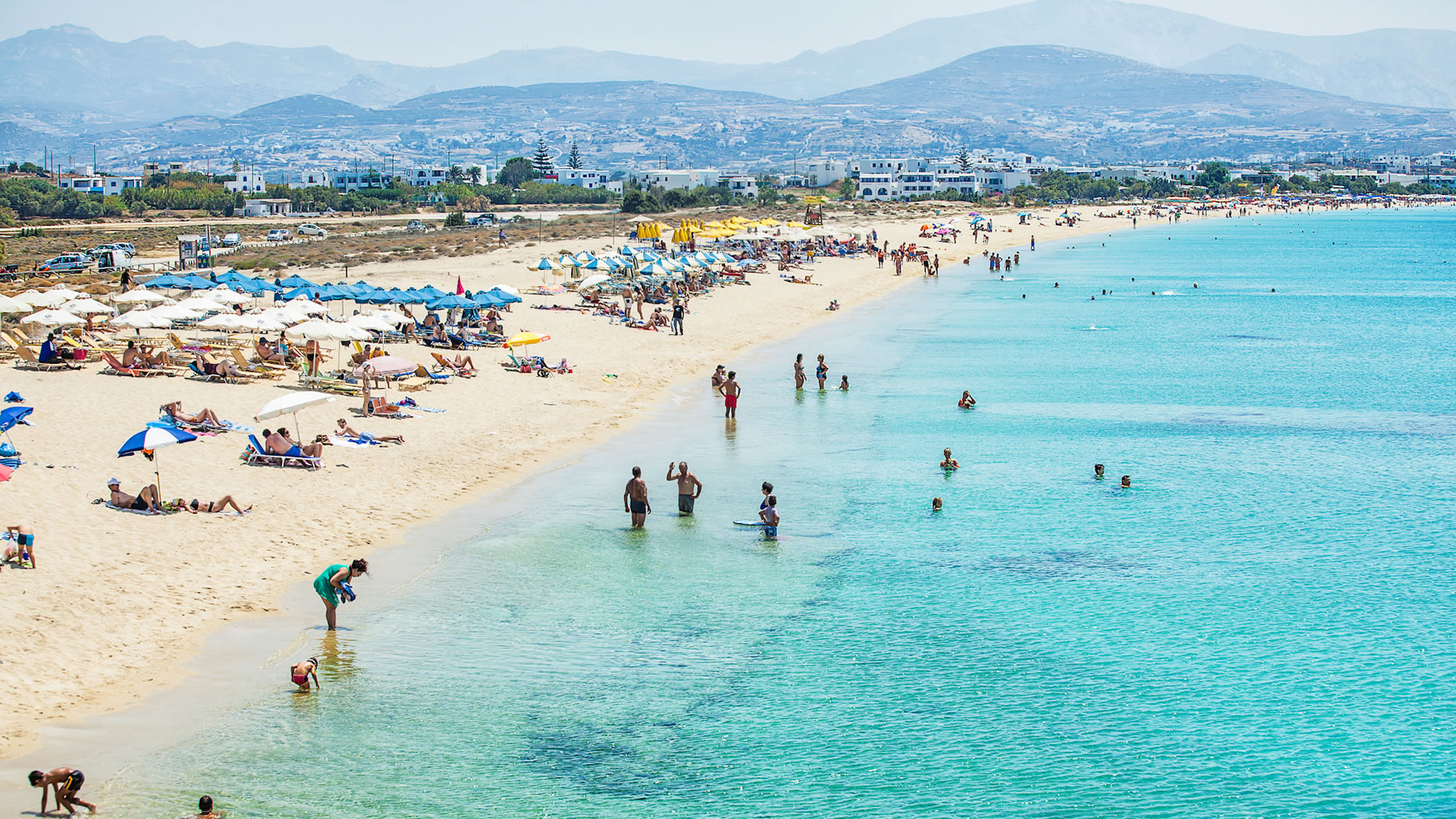 Agios Prokopios beach is located at the western part of Naxos, just 5 km south of Chora. It is the most famous beach on the island. It has been honored as one of the best beaches of Europe. This 1.2 km long sandy beach is stretching from East to West.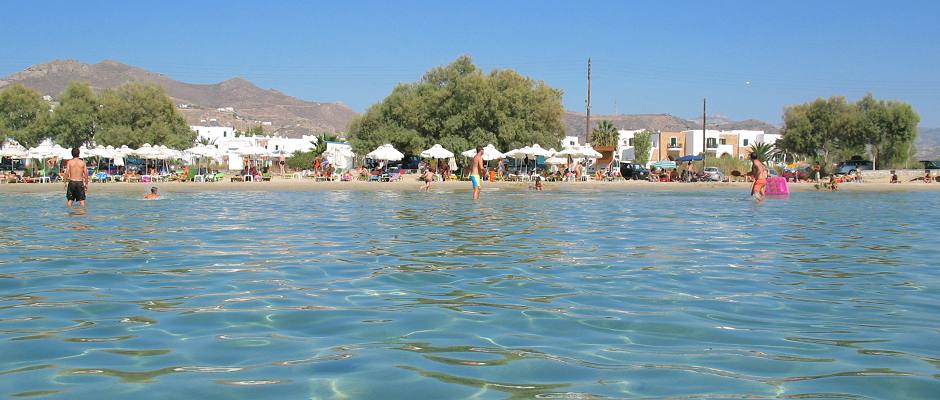 Saint George beach is the most popular beach in Naxos. It lays south-west of the capital, Naxos Town, and is easily accessible on foot from almost every part of the capital. It took its name after the chapel of Saint George, built at its northern end. The beach is usually calm since it is well protected from the northern winds. It has shallow, warm waters so it is widely preferred by families with young children because it offers a great degree of safety.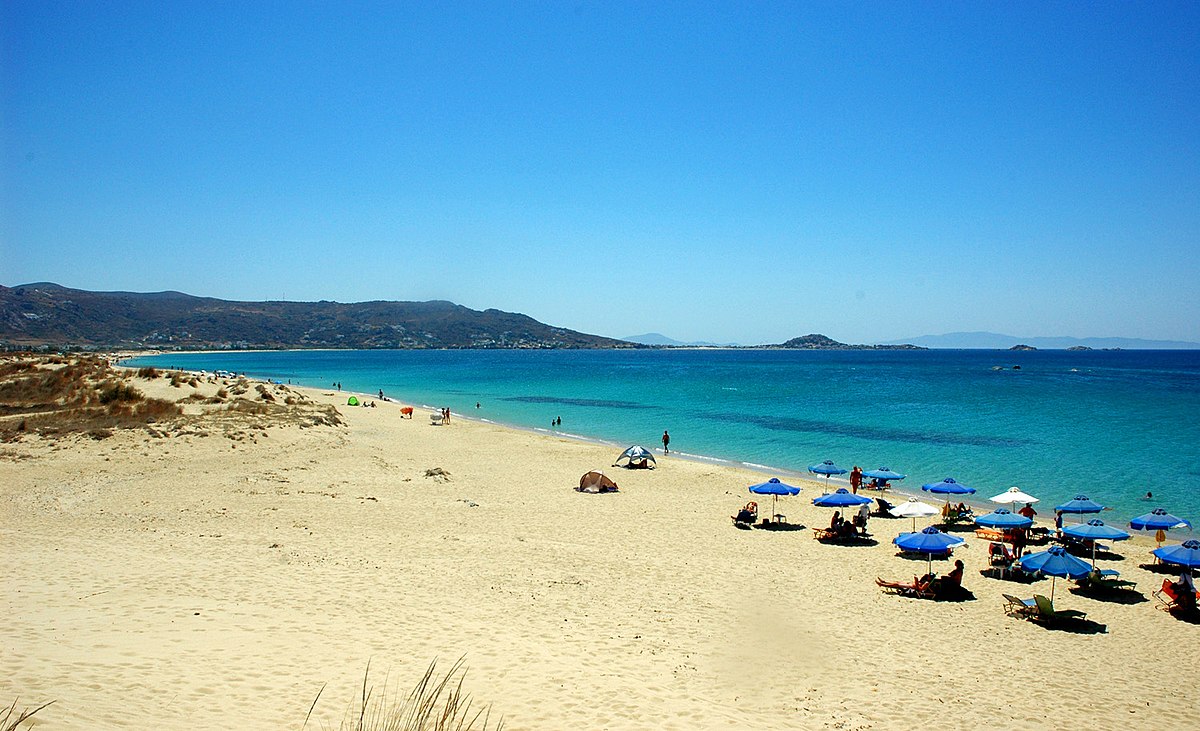 Plaka beach is located at the southwestern coast of Naxos, just 8 km south of Chora. The southwestern aspect of the coast protects swimmers from the winds of the Aegean Sea. The sandy beach of Plaka is the longest beach on the island. A large part of the beach is organized with sun beds and umbrellas. The impressive sand dunes that grow along the beach are ideal for children to play. The last section of the beach attracts naturists.

Panormos Beach (also known as Panermos Beach) is 53.5km from Naxos Town.
It is not an organized beach and due to its seclusion, offers no facilities, no umbrellas or sun-beds for rent, but the beach is really nice and not too big. A few trees are there for shade and the cove is a real delight with warm waters that are of course clean and crystal clear.
It is one of the most popular beaches of Naxos and one of the most beautiful and resorts on the island. The golden sand and crystal clear water are a magnet for visitors, without affecting the charm of the landscape, which fosters the cedar forest on the southern end of the beach and the trees and cedars along the coast.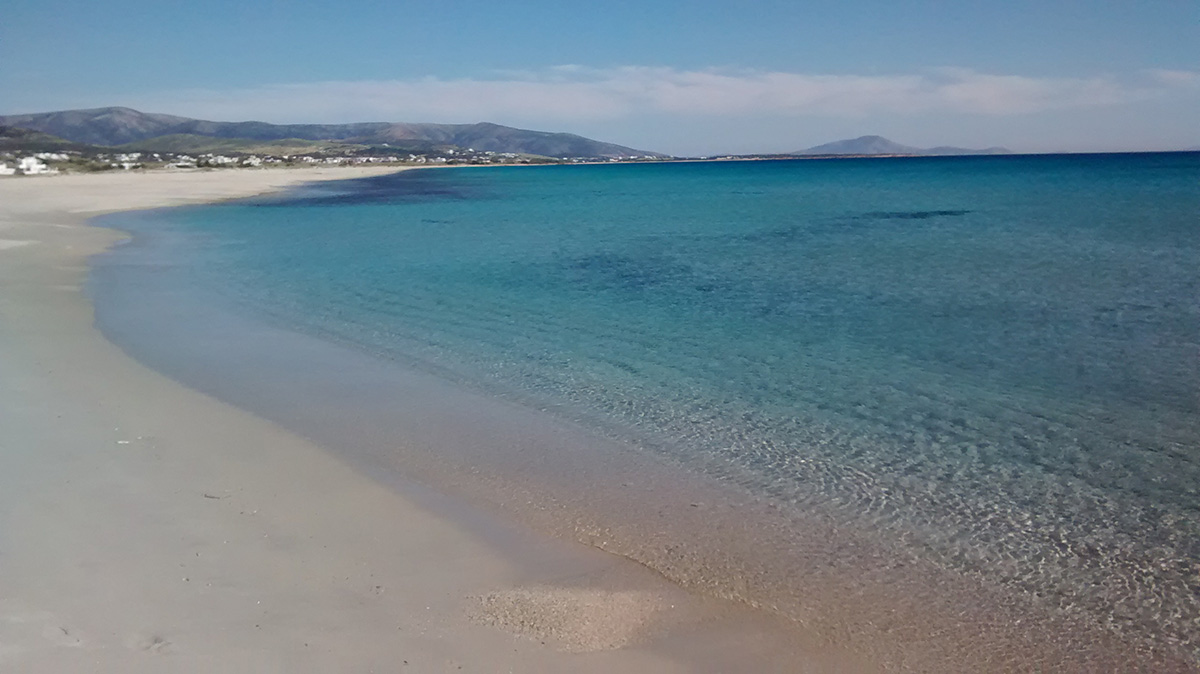 Mikri Vigla Beach consists of two sandy beaches, which are separated by a hill.
The northern beach of Mikri Vigla beach is wonderful, with soft golden sand and crystalline turquoise waters.
The southern beach of Mikri Vigla (on the other part of the hill) is an endless sandy beach (also called Sahara or Limanakia) with amazing crystal waters and it is reccommended for family holidays. There is also a greek tavern located there.