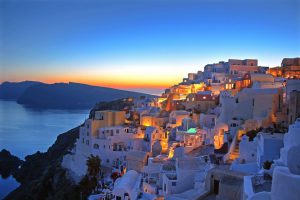 Greece boasts thousands of islands – but only about 227 of them are inhabited or visited by tourists. Surrounded by crystal clear waters and offering world class beaches and landscapes, it is only natural that Greece was one of the first holiday destinations when mass tourism started a few decades ago. Some of them became very popular that their entire economies are now centred on the tourist trade. But still there are always many offers that one could discover.
Its common wisdom that term "Islands of Greece" is generic and brings to mind one particular kind of holiday, however every single one of them has its own distinct character. Some are flat, others mountainous. Some are green, others rocky. Many are infamous for their nightlife, while others are renowned for their tranquility and relaxed lifestyle. Some attract young and alternative types, while others cater to high-end tourism and exclusive crowds.
Blue Flags of Europe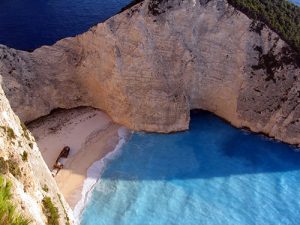 In 2006, Greece had 404 beaches and 5 marinas that were awarded the "Blue Flag" – under the program Blue Flags of Europe- , a fact that puts the country in a top-ranking position among the European countries. Apart from swimming, they lend themselves to scuba diving, snorkeling, water skiing, sailing and windsurfing. As they are the cradle of some of the most ancient and prosperous European civilizations (the Cycladic, Minoan civilizations, etc.), the islands boast unique archaeological sites, an outstanding architectural heritage and centuries-old, fascinating local traditions of a multifaceted cultural past.

One could ask for a top list of islands of Greece, that is not that easy as every one has its own beauty and moreover only you can discover your own personal paradise by trial and error. And for sure there is a Greek island out there that could be your paradise. However if we had to mention some we would for sure stress out Mykonos, Santotini, Rhodes, Paros, Crete.