Vathi Sifnos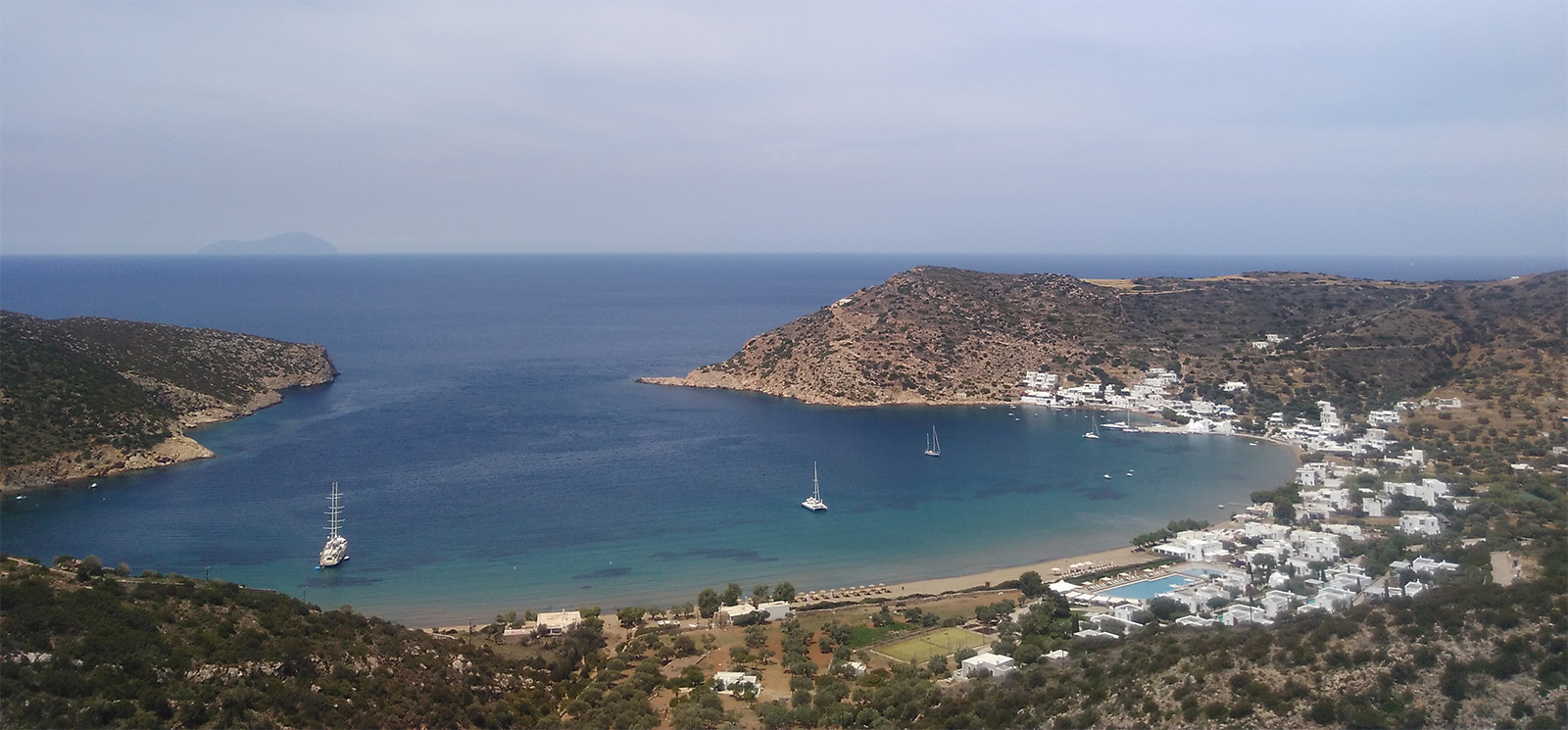 Vathi Sifnos (also known as Vathy Sifnos) is maybe the most picturesque village of Sifnos. It is located 10 km from Apollonia in the southwestern part of the island. It is at a lower point than the sea, that's why it is named Vathi (means deep in Greek). Allthough below the point of sea Vathi beach Sifnos is one of the biggest and maybe the most organized beach in the island. And of course if you are wondering about Vathi Sifnos hotels or rooms - you will find in a variety of prices.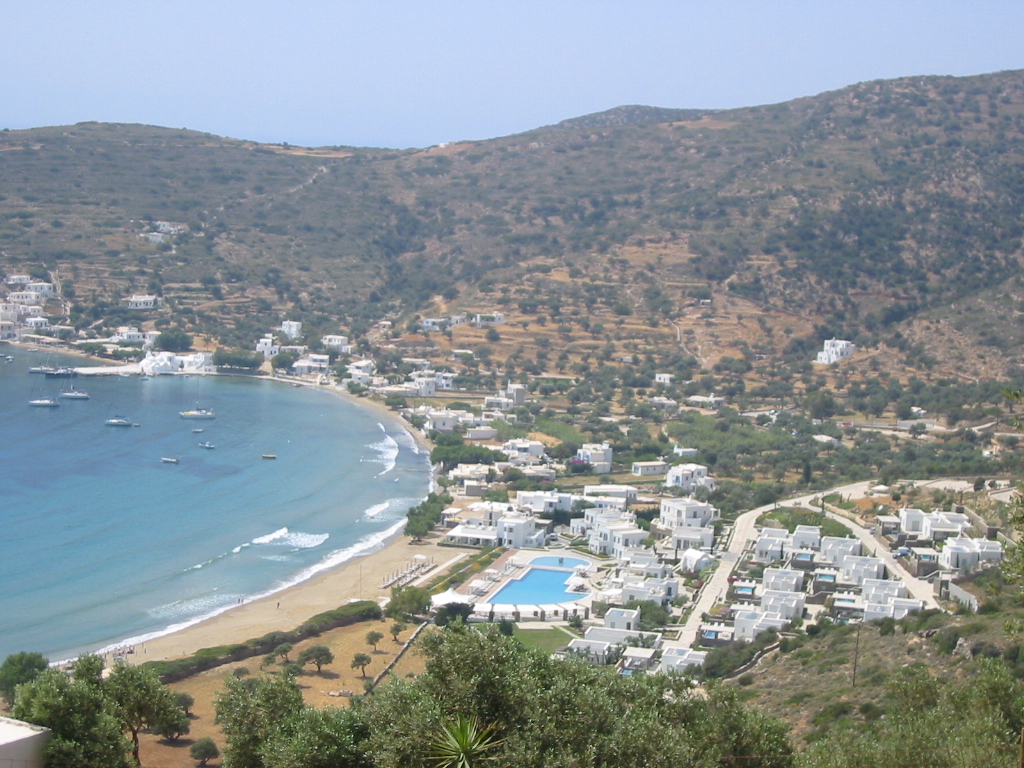 Vathi Sifnos
Vathi Village in Sifnos is one of the seven (7) Sifnos villages that have been declared traditional and therefore protected. It is a magnificent coastal village that has become a well-known destination in Sifnos. During the past Vathi was a village of potters. And in fact most of the traditional ceramic of Sifnos were made in Vathi. Moreover even today the tradition remains, so a walk in the potteries is really worth it. In your way to Vathi, you will admire the monastery of Fyrogeia and the natural springs of the area. Also on your right, you will find the monastery of Saint Andreas. There you will find also the most important archaeological area of Sifnos. However the landmark of Vathi is the monastery of Taxiarches dating back to the 16th cent., built in the small port. The cells where in the old days the monks lived have become today rooms that accommodate the tourists.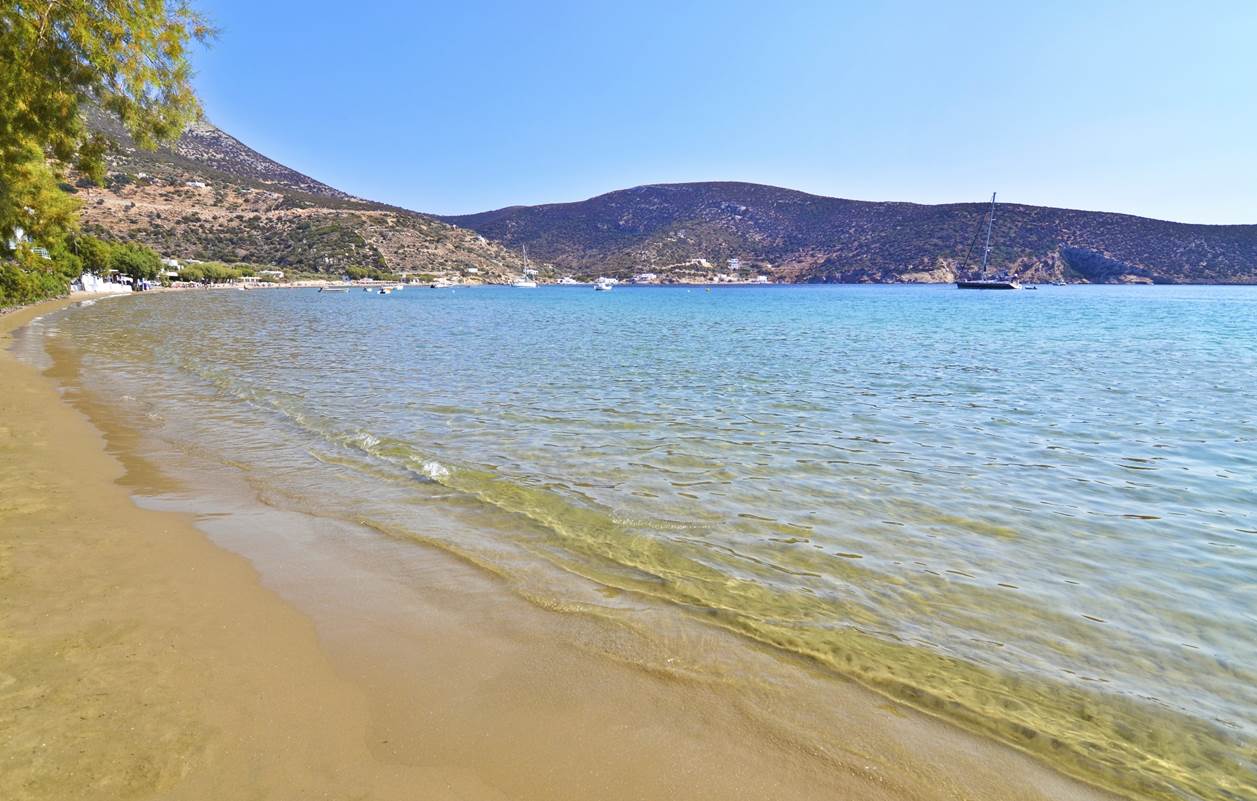 Vathi Beach Sifnos
Vathi beach in Sifnos is one of the biggest in length beaches of the island as it is almost 1400 meters long. It is sandy with shallow waters and fully organized. However you can also choose the tamarisk trees for their refreshing shade.  Beside the main beach there are also three smaller beaches (all accessible). There are no watersports or other things that could spoil the relaxing ambiance of your vacation in Vathi beach. A real nice quiet beach for families and people who like quiet things.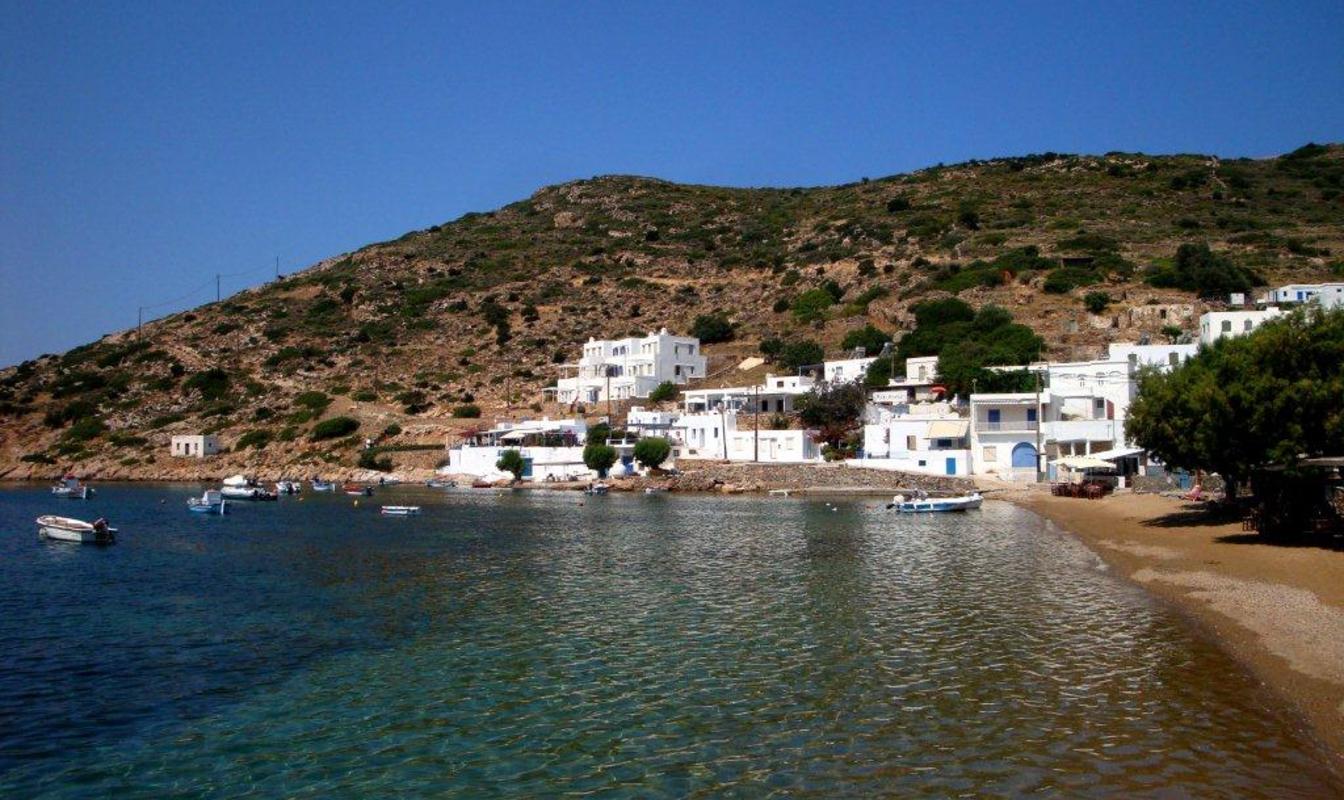 Vathi Sifnos Hotels
If you are interested in visiting a distant coastal area of Sifnos, Vathi is a very good choice. You will find many rooms to let, hotels, apartments as well as one of the biggest and most luxurious hotels of Cyclades with a variety in prices. The best website to book a hotel or a villa in Vathi Sifnos (it has the most available rooms and private villas on the island…even more than Airbnb!) visit hotelscombined.com
Where is Vathi Sifnos located
Sifnos Vathi Video
Vathi Sifnos Photos