Sarakiniko beach
Location: In the Northeast part of the island (4 km east of Plaka), you will find the most photographed Aegean landscape: Sarakiniko.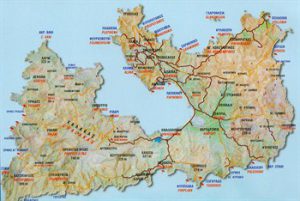 Description: White, rocky beach shaped like a moon. This beach is the most peculiar, at the same time the most beautiful beach of Milos . This is also probably the most photographed beach of the Aegean because of its peculiar landscape; it is very unique because of the elongated, horizontal rocks jutting over the sea, eroded by salt water forming small and huge hollows. The whole landscape gives a sensation of the lunar landscape.
Access: The access to the beach is very easy and there are buses frequently.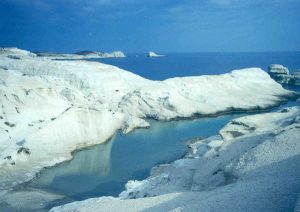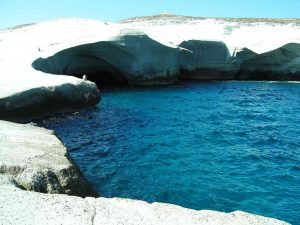 Do consider also viewing: Milos general info, Milos beaches, Milos accommodation, Ferries to Milos, Adamas Milos, Pollonia Milos, Plaka Milos