Best Beach in Santorini
Welcome to our 2018 guide about the best beaches in Santorini. The following are by our opinion the top 5 beaches in Santorini. Which is the best beach in Santorini? Read on the santorini beaches map and guide and decide ...
1. Kamari Beach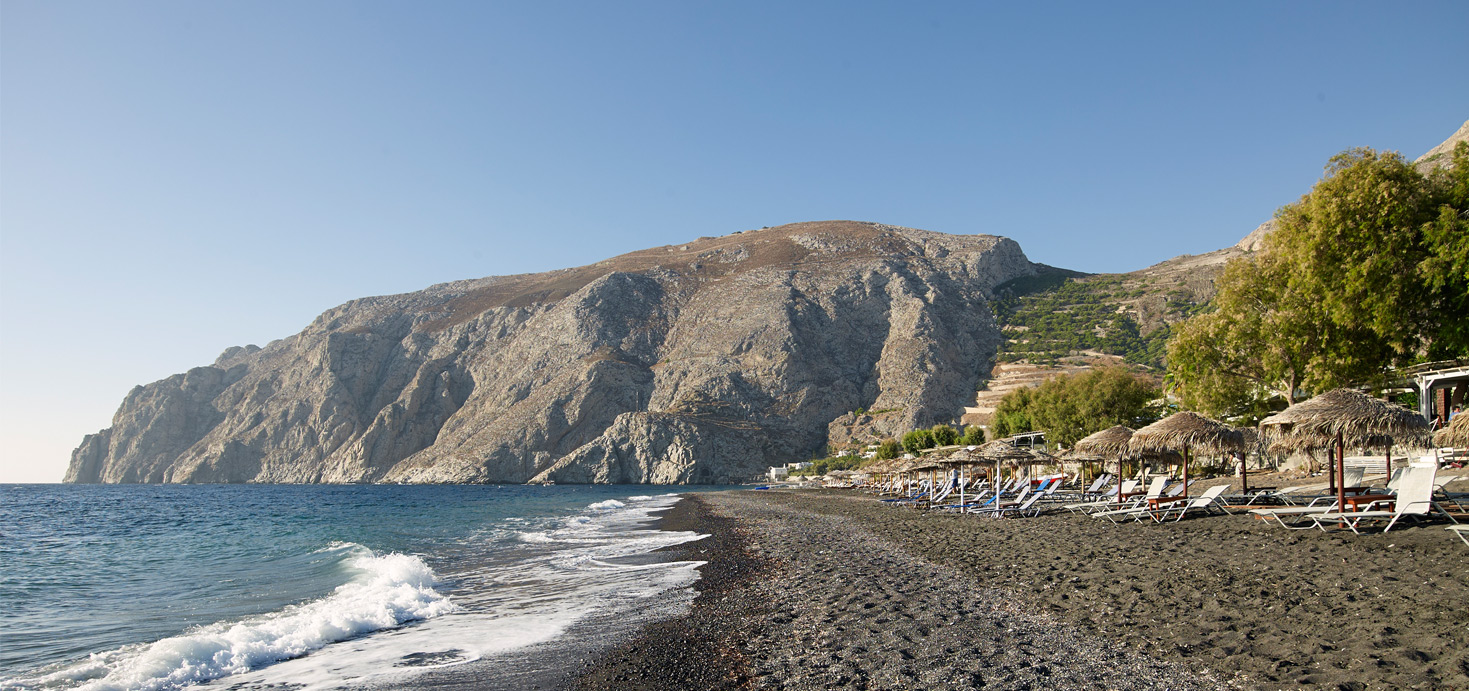 Kamari beach is one of the most famous and easily accessible beaches of Santorini.
It is again a pretty long beach close to the airport.
It is very well organised and pretty touristic.
You will find all sorts of beach bars, tavernas, restaurants and cafes.
2. Perissa Beach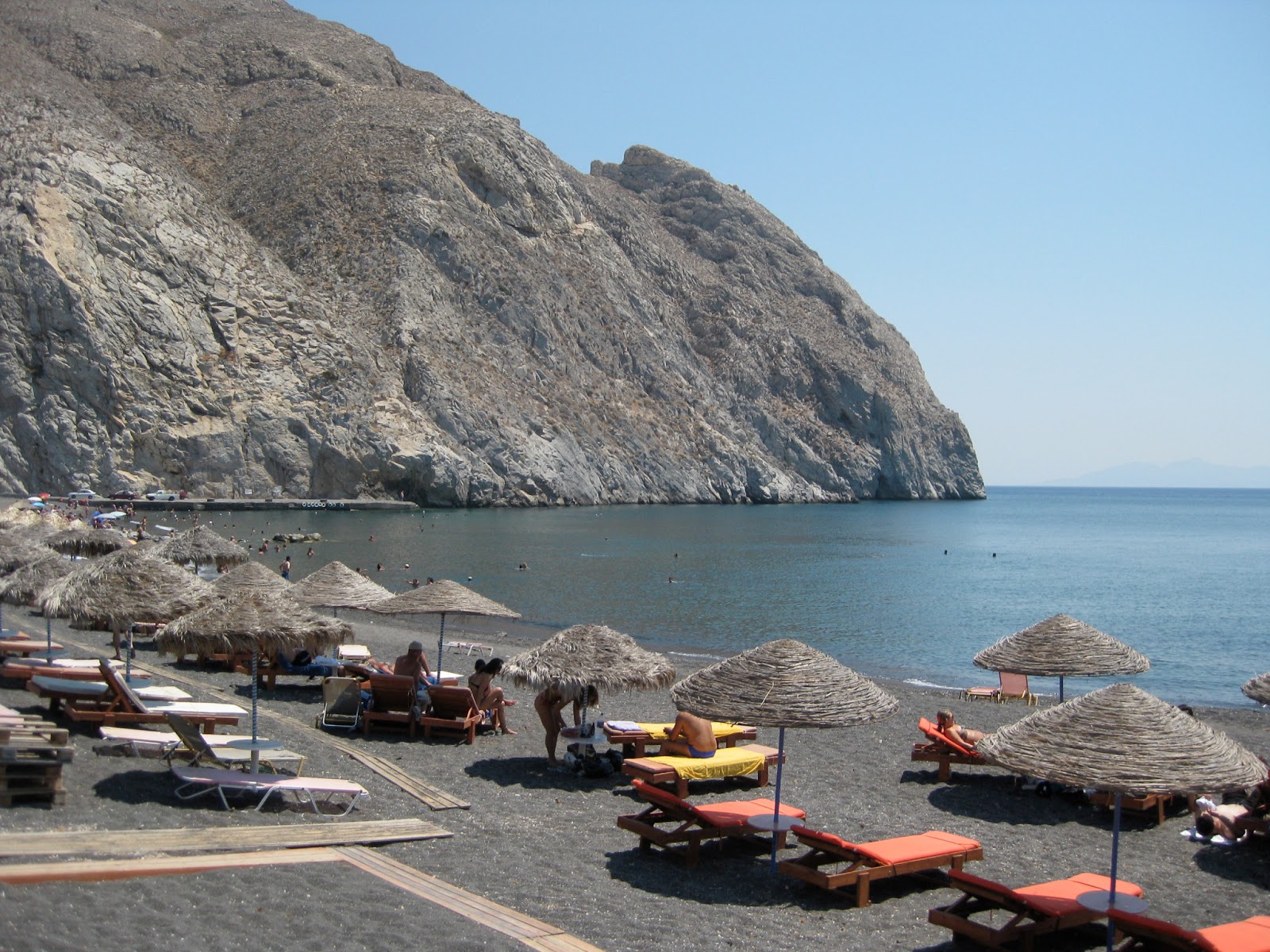 Perissa is basically the end of the long black sand beach of Perivolos. It's undoubtedly the busiest and the most organised beach of Santorini.
Crystal clear waters, black pebbles, amazing atmosphere, relaxing couches, long music and sun-beds.
3. Red Beach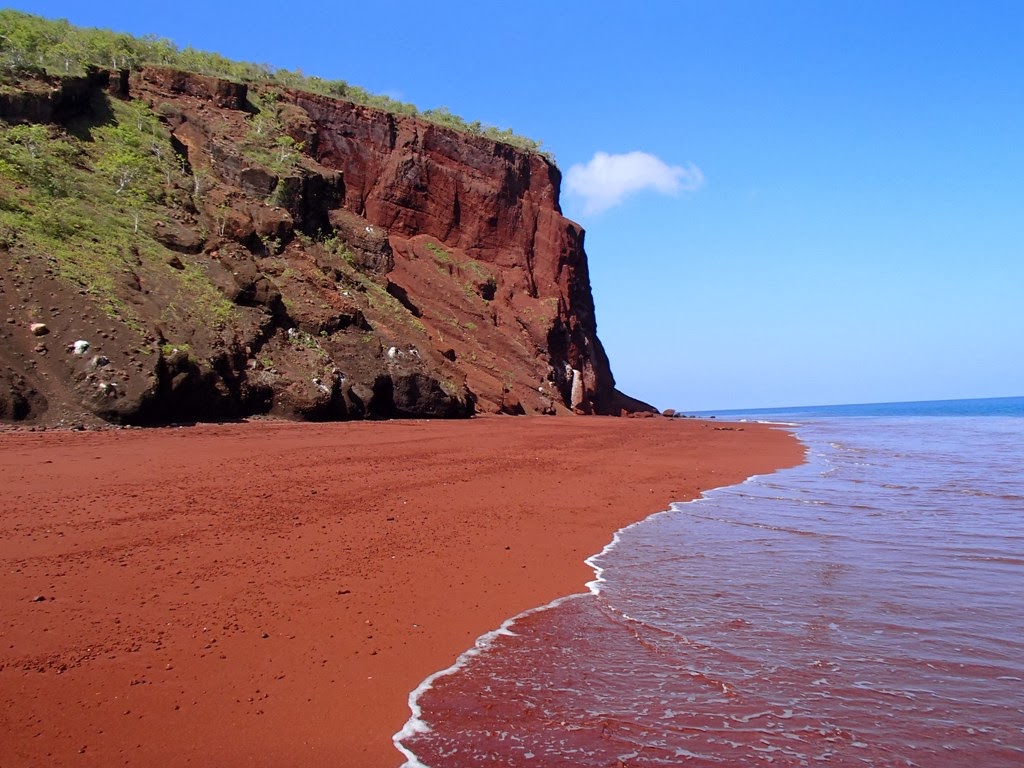 Red beach Santorini is one of the most famous and beautiful of the beaches of Santorini. It is named for the iron-rich rocks in the cliff face towering over the beach above you as well as the red sand. It is a small beach area and due to its popularity it can be quite crowded. The very dark blue waters combine with the red ground and the black top (because of the volcano) to an unmatched, never seen before landscape. The interesting and morphological nature of this particular area make the Red beach one of the most captivating and exciting beaches in the world.
4. Monolithos Beach

Monolithos Beach is a very long and wide beach which is pretty close to the airport.
It is a very kids and family-friendly beach with sunbeds and umbrellas and with a few tavernas and restaurants mainly with fresh fish. The sand at Monolithos beach is possibly the best on the island!
5. White sand Beach (Vlychada beach)

White sand beach (Vlychada beach) is a unique landscape with massive white rocks and a really relaxing atmosphere.
You won't find any noisy beach bars or wet sports here though. The beach itself is organised with umbrellas and sun-beds (you have to pay for them though…).
Santorini Beaches Map
Here is also a map of Santorini beaches.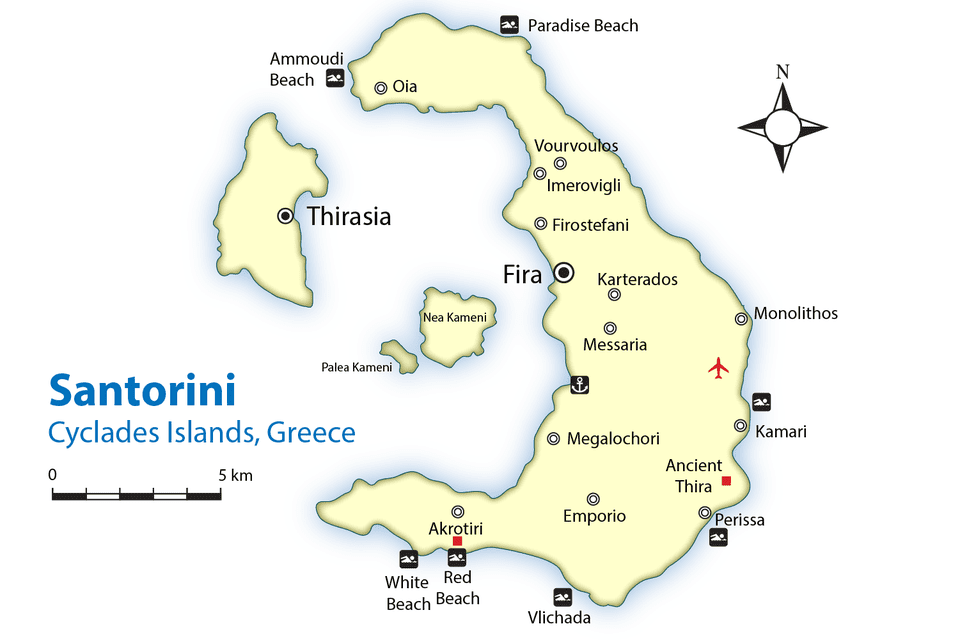 Santorini Beaches Hotels
If you want to book a hotel or a room near a Santorini Beach then you are lucky. For your accommodation, there is a variety of rooms for rent, hotels, and furnished apartments. The best website to book a hotel or a villa in Santorini (it has the most available rooms and private villas on the island…even more than Airbnb!) visit hotelscombined.com
P.S. – If you've found the article about the best beach in Santorini helpful, please consider booking via the links here as it helps keep the website community supported and advertiser free. All the companies are ones we use ourselves in our own travels. If you have any questions, email us!