Livadia Beach Antiparos

Livadia is a lovely and wild beach. Ideal to relax far from the crowd and perfect to enjoy Antiparos in a wavy way. About 16 km from the village, on the western side of Antiparos, which is the most undeveloped part of the island, Livadia Beach is not easily accessed and is frequently affected by strong winds, which is why it doesn't get very frequented.
However, the lovely deep blue colors and the protected bay create a special surrounding that will reward you for the trip. If you can, stay late at the beach to watch the exquisite sunset.
There are actually 2 wide beaches separated by a bundle of rocks, both practically deserted. The first beach doesn't offer any shade but the second one has various trees in clusters where kids and adults alike enjoy making little huts. Livadia offers a calm and peaceful setting that is ideal for a relaxing swim, snorkeling near the rocks at both ends of the bay or sunbathing without the crowds.
When north winds blow, friendly waves tease you to play with them. However, when strong north winds take over, the beach becomes the ultimate spot in Antiparos and one of the best spots in Greece for surfing, body boarding, sea kayaking, and other sea sports that require bigger waves.
The position of the beach allows the swell to get inside and protect the lineup from the wind currents. It works during the summer (June to September) with medium north winds (starts around 40 mph) and can get up to 1 meter with strong winds (70 mph).
Before the sunset, when the wind goes down, the swell continues to hit, and usually, that's the best time to ride the longest waves.
When there is no surf, Livadia is an exquisite bay with crystal blue waters, excellent for snorkeling and relaxing under one of the big trees located at the end of the beach.
There is a sense of wilderness in this amazing secluded beach, which has made it a favorite among the connoisseurs. No tourist facilities can be found in the region, so don't forget to pack water and snacks.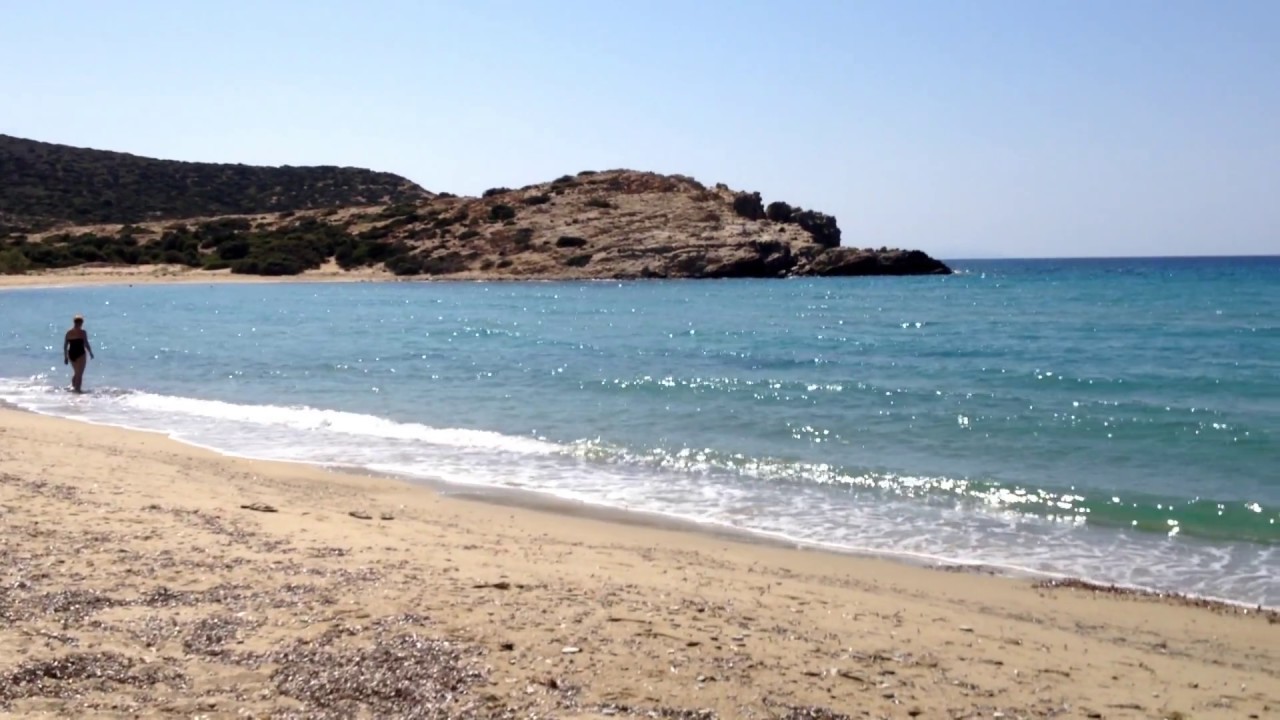 Livadia beach is not easily accessed by bike due to the rough and hilly roads of the island and the large distance from the village. Unless you enjoy the challenge, you might be better off driving there. To get there, take the road to Kambos. When you reach a fertile you will see that the road also divides. Straight ahead is Livadia, a perfect semi-circle. You can drive all the way down the steep hill to the beach and park by the road.