Meteora : monasteries on the rocks

People visit Greece for its countless beaches on the numerous islands and also for its historical monuments. However, there is a place that needs to be seen to be believed: Meteora. Meteora is a tower-like rock formation with Eastern Orthodox monasteries built on top of them. Meteora is near to the city of Kalampaka.

The monasteries which someone can visit are St.Stephen, Holy Trinity, Roussanou, Varlaam, St.Nicholas Anapausas, and Great Meteoron. Each one of them is different but the common theme apart from the spectacular location is their richness in religious artifacts, sacred icons, and a certain mysticism. Leaving Kalampaka, a pretty little town at the foot of the rock formations, all the monasteries opened to the public can be visited in one day.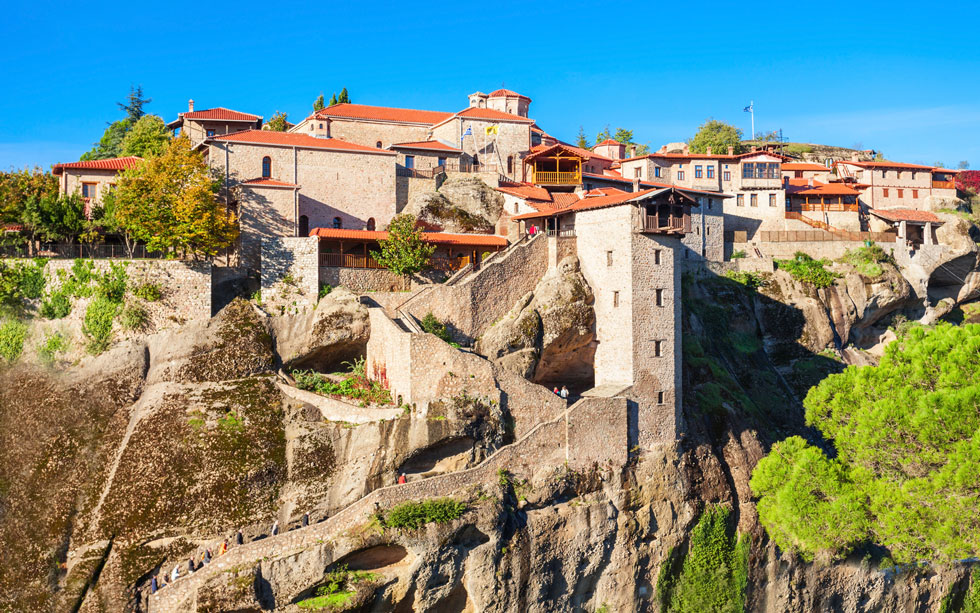 Great Meteoron is the biggest of the monasteries; like the others, it was built in the middle of the 14th Century and here four chapels can be visited and also some other buildings like the dining hall and the kitchen. Most of the monasteries were connected to the town below by a system of ropeways, some of them consisting of a net that would be lowered from the top of the rocks to hoist both people and goods up.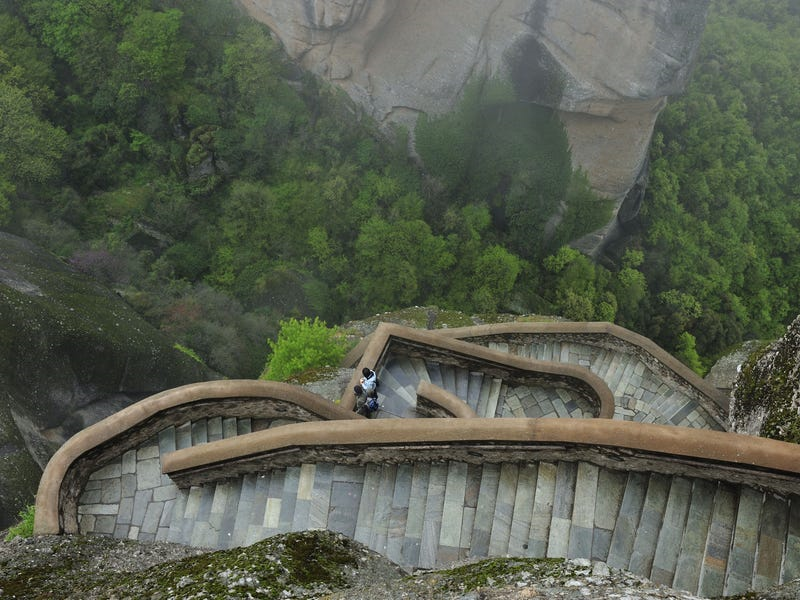 Visitors nowadays can access the monasteries by climbing steps from the foot of the rocks. The exception is the monastery of Roussanou, an active nunnery with a small courtyard that can be accessed by crossing a bridge, very popular with coach tours as it provides easy access to visitors wary of climbing steps.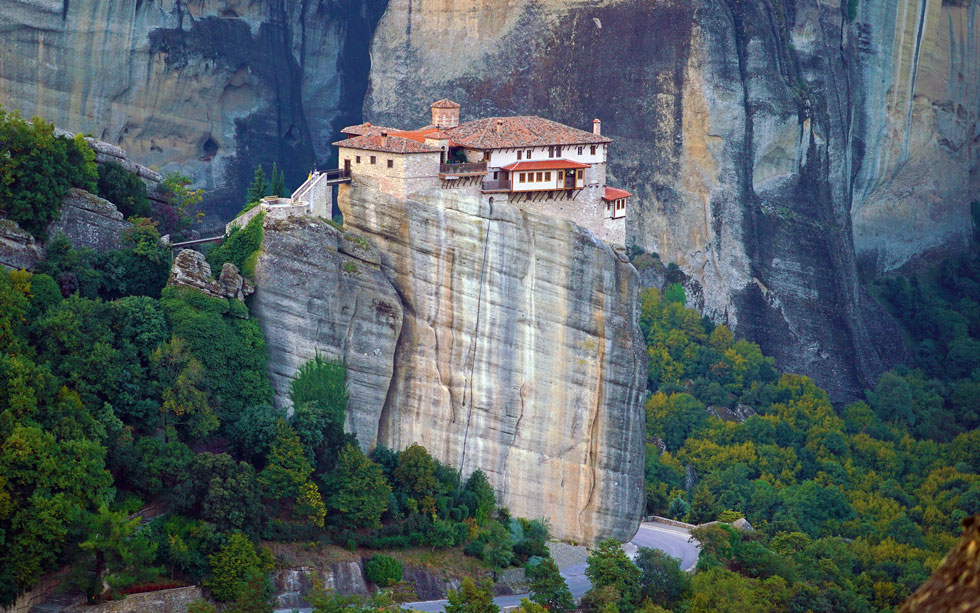 The monastery of St.Stephen is also a nunnery with some beautiful gardens and it is here that a relic is located, the skull of St.Charalambos, saying to help to ward off illnesses.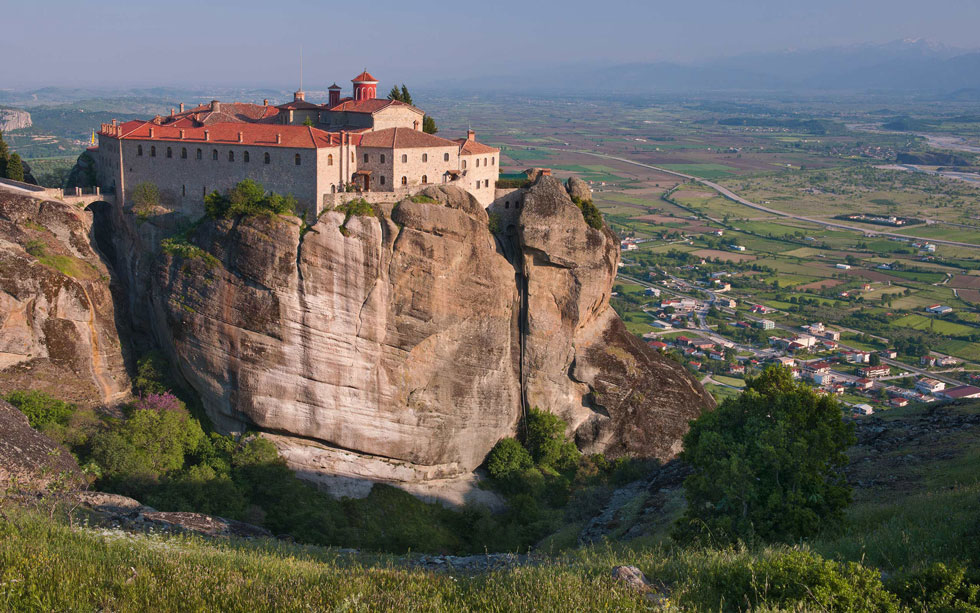 The Holy Trinity Monastery: Known for its dramatic location: accessible by climbing 140 steps - located on the top of a small rock. Seen in scenes of James Bond 1981 "For your eyes only" were filmed here. From here there is a good view of the rock formations around the area.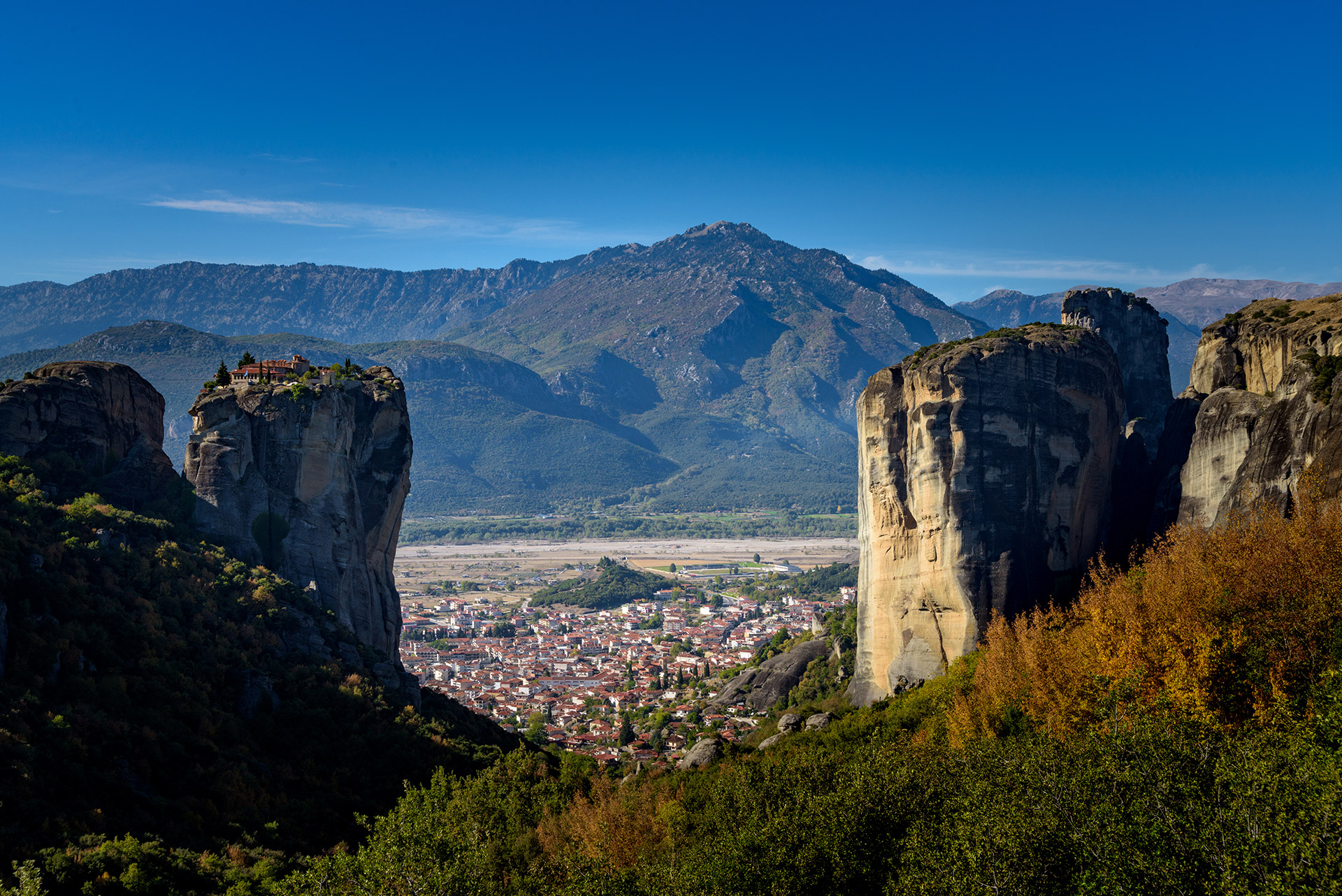 The monastery of St.Nicholas Anapausas can be reached by meandering up a gentle path and it contains important frescoes.
Last but not least is the monastery of Varlaam, founded by a hermit it has a small garden and a rich collection of manuscripts and religious heirloom; it is here that the net and the rope used in the past to access the monastery can be seen.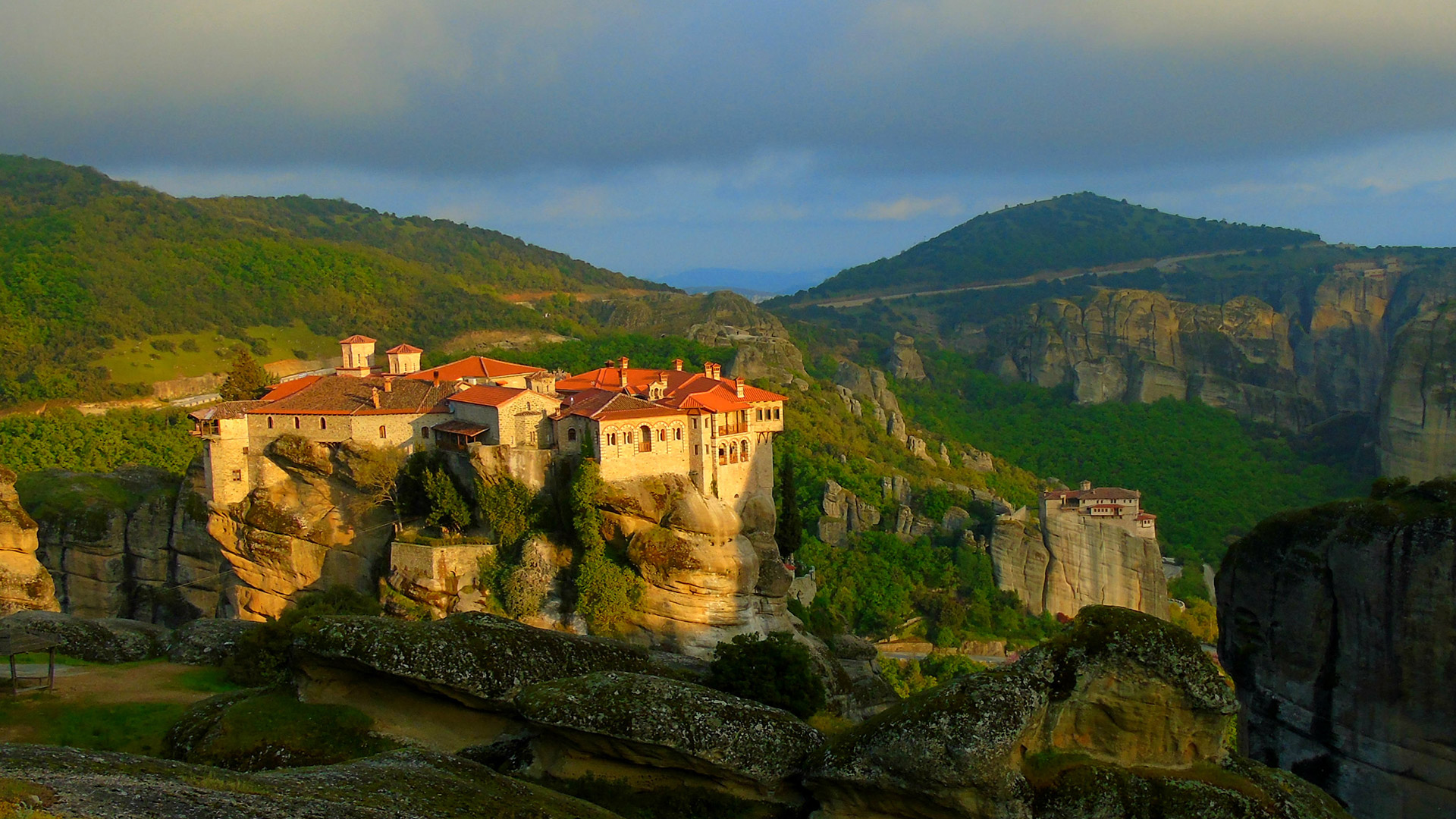 A tour to the monasteries of Meteora is offered by travel agents as a day trip from Athens but giving the distance, about 350 kilometers and the time spent in each monastery, it is probably better stopping for the night at Kalampaka in one of the numerous hotels available spending time in the city perhaps visiting the beautiful church in the shadow of the rocks of Meteora.