Mykonos Chora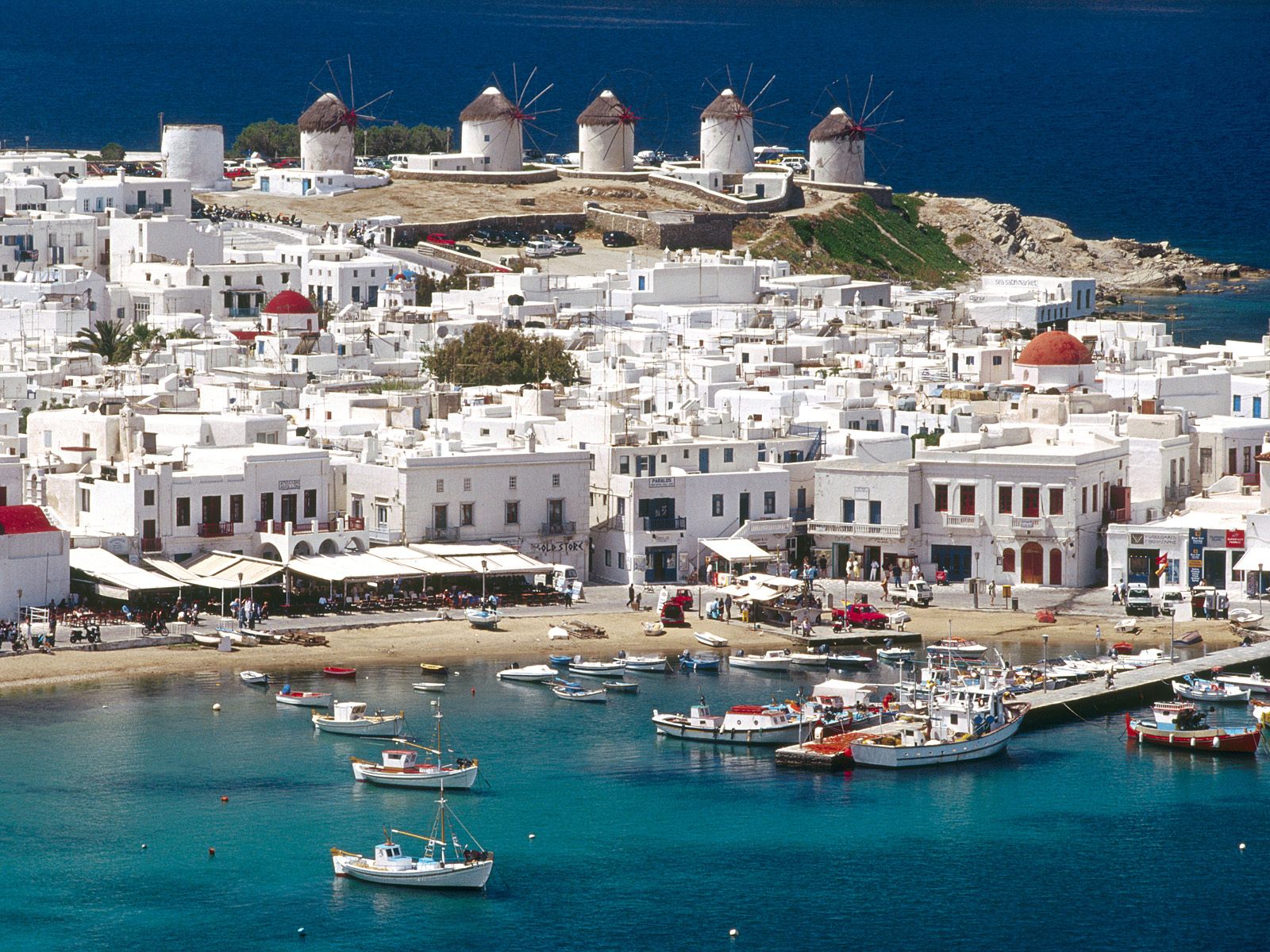 Although many tourists believe, Mykonos Chora is not the official name of the Mykonos town. Chora is merely a general Greek expression that describes the central location of an island. The Chora of Mykonos is also called Mykonos, the island and the main city so bear the same name.
Originally, the entire town once consisted of a castle. It is however not very much to see when you enter this beautiful vacation home . Instead, a cityscape, which can inspire with a typical Greek style presents itself the holidaymakers.
Rotary and pivot of city life is of course the port. On the water you will discover small fishermen punting as well as several yachts. This special mix is supplemented by the fascinating sights of the luxury cruise ship that occasionally pass through this port. In the early morning, the fishermen here present a colourful bustle. While some prepare a new exit the others sell even their fresh catches.
At noon, the promenade is then completely flooded by tourists, which would come from the nearby hotels and enjoy the wonderful atmosphere. A visit to one of the cafes here represents a special recommendation from its terrace you have a beautiful view on the water.
However, the views of the harbour is not the only thing that can trigger a fascination.
Would you continue to deal with the culture of this island, go in one of the many museums. This, above all the archaeological museum and the Ethnological Museum can be recommended.
While the older tourists in these museums would spend preferably several hours, younger holidaymakers are prepared for Mykonos night life. Although the clubs of this island are not so luxurious as on Majorca, Mykonos parties are great and highly valued throughout the whole world. The variety of party - locations ensures that each tourist will find the perfect Club.
Hotels are filling the whole island, especially in the beach resorts. Most of the hotel are built according to the traditional architecture of the island which is protected by the locals. Check out  hotels and prices on hotels - prices