Rhodes nightlife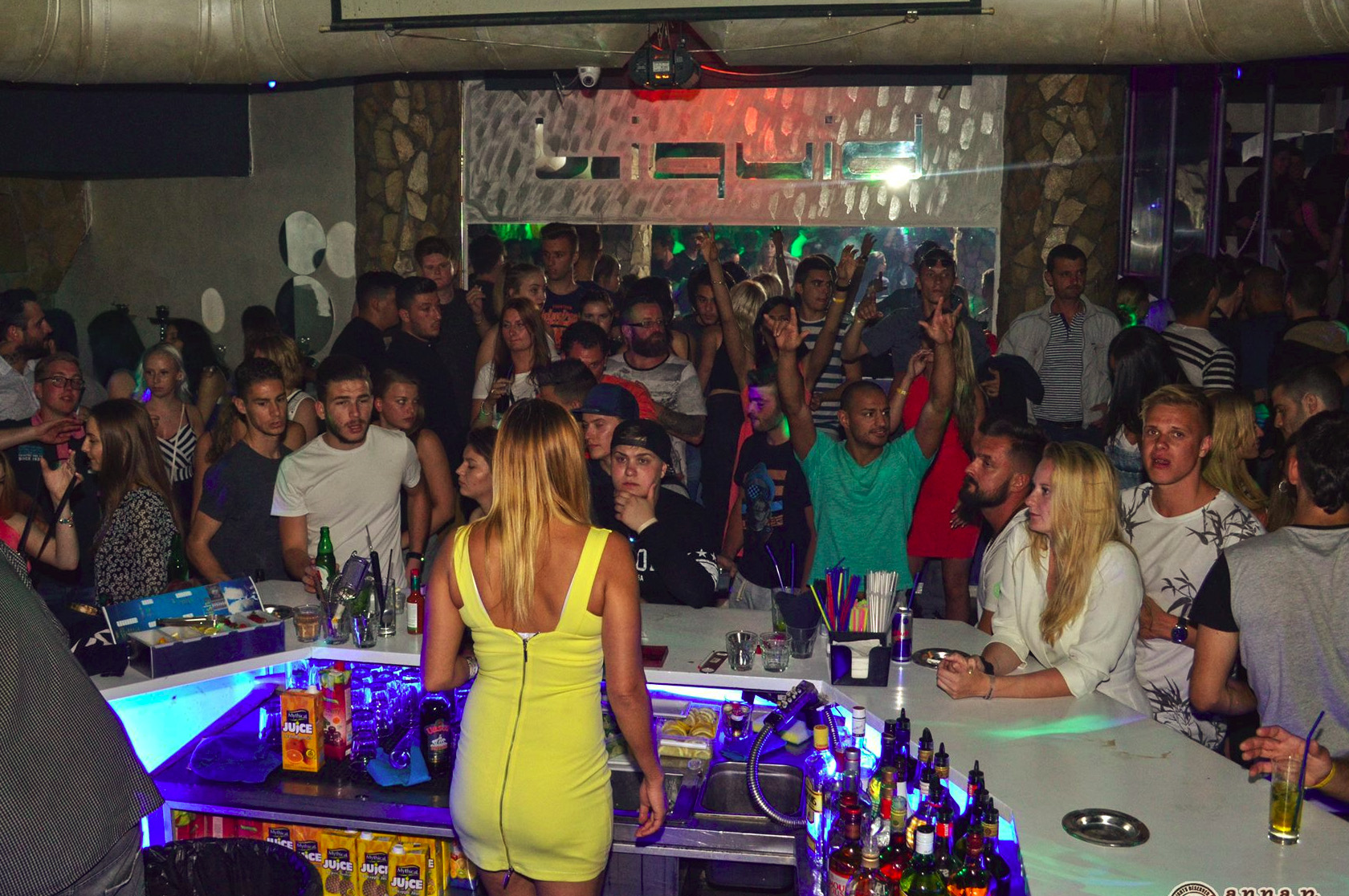 Rhodes nightlife is famously vibrant, with a smorgasbord of bars, pubs and clubs around Rhodes Town, Faliraki and Trianta (Ialyssos). There must be some 100 nightclubs on Rhodes so you're sure to find one to your liking! If you are curious about Faliraki Rhodes nightlife, Lindos Rhodes nightlife or Rhodes nightlife in general, then read on ...
Faliraki Rhodes Nightlife
Faliraki has long had a reputation of 'the Ibiza of Greece' and it's not undeserved. A major league beach resort where the fun just never stops, right up there with San Antonio in Ibiza, and Ayia Napa in Cyprus. Action both day and night is what Faliraki is all about. It is buzzing until long after midnight so you can party until dawn! So lads and ladettes, if your idea of a holiday is a non-stop 'get down and shake your funky brown body all night long' party, this is definitely the place for you to be! Every night is Saturday night in Faliraki!! You won't get a lot of sleep but you're going to love it so much, you won't want to go back home!
Go dancing at Mango's Latin Dance ClubIt's a purely latino affair at Mango's Latin Dance Club – the place to go to try your hand at salsa dancing, or simply to watch the professional dancers showcase their moves. As you might expect, you can predict a lively mood among visitors soaking up the vibrant atmosphere, with musical offerings including bachata, reggaeton and merengue. Mango's is always a good spot to try a few cocktails and hit the dancefloor.
Party at DC Club
Some say this is the best club in all of Faliraki for people looking to party. DC Club have friendly staff and some amazing light shows to really help you let loose. As you'd expect, there are plenty of drinks on offer and world-class DJs playing everything from house to disco.
Say yolo at Yolo Club
You Only Live Once – so you might as well have some fun. You don't actually have to say yolo, but you should definitely come here during your holidays to Rhodes if you can. The bar boasts great music, dancers in amazing costumes, affordable holiday drinks deals and all the usual fun you'd expect on a top night out.
Have a big one at Liquid Bar
One of everyone's favourites on the Faliraki nightlife circuit has to be Liquid Bar. Visit this one to hear all the best in European dance music booming from the speakers right through until 7am. Drinks are well priced – with shots starting at €2 – and you even get a free drink with your €5 entry.
Heads up at Faliraki Bubbles Bar
It's always an awesome night at Faliraki Bubbles Bar. Located right at the top of the strip, this bar hosts a BBQ every Tuesday and has budget-friendly drinks deals to keep your spending down on cheap holidays to Rhodes. The variety of music here will get you moving every day of the week.
Stay classy at Espuma Lounge Cocktail
If booming nightclubs and noisy crowds aren't your scene, then head to Espuma Lounge Cocktail bar for some prim and proper cocktails and UK music. The inside of this bar is stylish and swanky, with white sofas, modern fixtures and chilled ambience. Come along for a more upmarket experience.
Watch the game at King Arthur Sports Bar
When you're not hitting the town in search of a dance or a cocktail, you could be hitting the town to watch some sport. The staff here are happy to fix your favourite cocktail or pull a swift pint while you gaze at the big screen. This venue makes for a chilled pre-party option before you hit the bigger clubs.
Food and cocktails at Room Meli
Leaning toward the upmarket side of the Faliraki nightlife spectrum, Room Meli is a lovely place to eat or drink. They serve snazzy cocktails at decent prices, and you can chill out by the water fountain in their exotic garden location. They also serve a tasty selection of Mediterranean and Italian dishes.
Go for a pint at Mike's Pub
Although there's plenty of Britishness to behold on Faliraki, if you really want to embrace that feeling of home, then go for a pint at Mike's Pub. The place does what it says on the tin, it's a pub that serves British classics and your usual beers and drinks. The staff are very friendly and amenable, and the prices are wallet-pleasing.
End your night at Climax Bar
Or start it, it's up to you. This is a great destination to spend your night in thanks to its saucy cocktails and great music. The music itself varies but dedicated DJs see to it that each night is a little bit different. Cool, friendly staff help you have a good time in the excitingly lit watering hole.
Rhodes Town Nightlife
The capital, Rhodes Town, has its fair share of nightlife too, along with some fine restaurants for a more leisurely evening. The harbour is lined with bars and tavernas. New Town has a particularly generous selection of clubs and discos as well as the traditional bouzouki - Greek music venues. There's a casino in Rhodes Town too if you fancy a little flutter and want to try your hand at roulette or blackjack! For those looking for a little culture-oriented experience there is the internationally acclaimed Traditional Folk Dance Theatre in the Old Town holding performances May through early October. The show, featuring a group of highly spririted men and women, performing traditional dances from different areas of Greece, is always lively and thoroughly entertaining so you are bound to enjoy it. There is also the sound-and-light (son et lumiere) presentation in the Old Town, just off Mandraki. This amazing art show attracts quite a number of visitors and since It is held in the lush gardens of the Palace of the Grand Masters so it might be quite a pleasurable thing to do on a warm evening.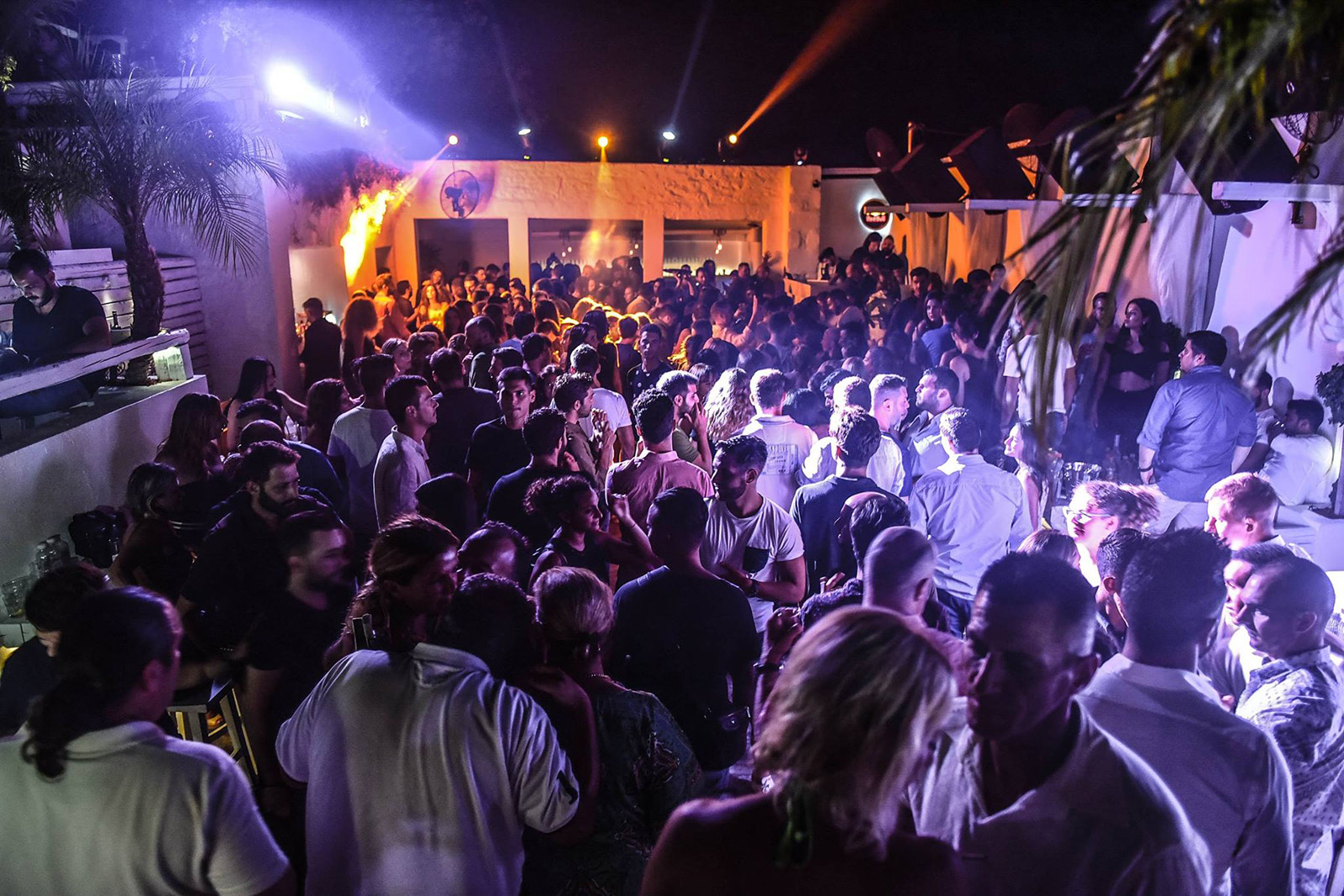 Lindos Rhodes Nightlife
Lindos can be pretty lovely too in high season, though its surrounding bays are very tranquil and the resort as a rule does not attract the louder elements of the tourist trade. Nevertheless, it has plenty of bars, restaurants and tavernas, some of which rest on the rooftops and offer fantastic night views over the resort. Don't miss the opportunity to check out some of the chic nightspots along the steeply winding narrow streets of Lindos when there! Mind you though, regulations control the noise levels.
P.S. – If you've found this article helpful, please consider booking via the links here as it helps keep the website community supported and advertiser free. All the companies are ones we use ourselves in our own travels. If you have any questions, email us!