Top 10 best Greek islands to visit
1. Santorini


Santorini is one of the diamonds of Greek Islands. There are volcanic cliffs that fall sharply to the Aegean Sea, skipping surrounded by the white sculptured villages. This is paradise for visitors, photographers, artists, hikers or anyone who just wants to sit at a cafe and soak up the sun and scenery. Landscape is also wonderful.
Ia is the most charming village of Santorini. There are great shops, galleries, cafes and restaurants. We also recommend charming villas in Santorini with great views and quiet enough for a nights sleep as well. Firastina and Imerovigli are also wonderful villages to spend time in.
2. Crete


The largest Greek island. It is 173 miles long east to west and 5 to 30 miles north to south. There are wonderful beaches, resorts, archeological sites and ancient cities around the island. Crete is popular with climbers and hikers. It is pretty easy to get around cause of the excellent roads. It is also easy to get connections to Santorini from Crete and arrange day trips.
3. Corfu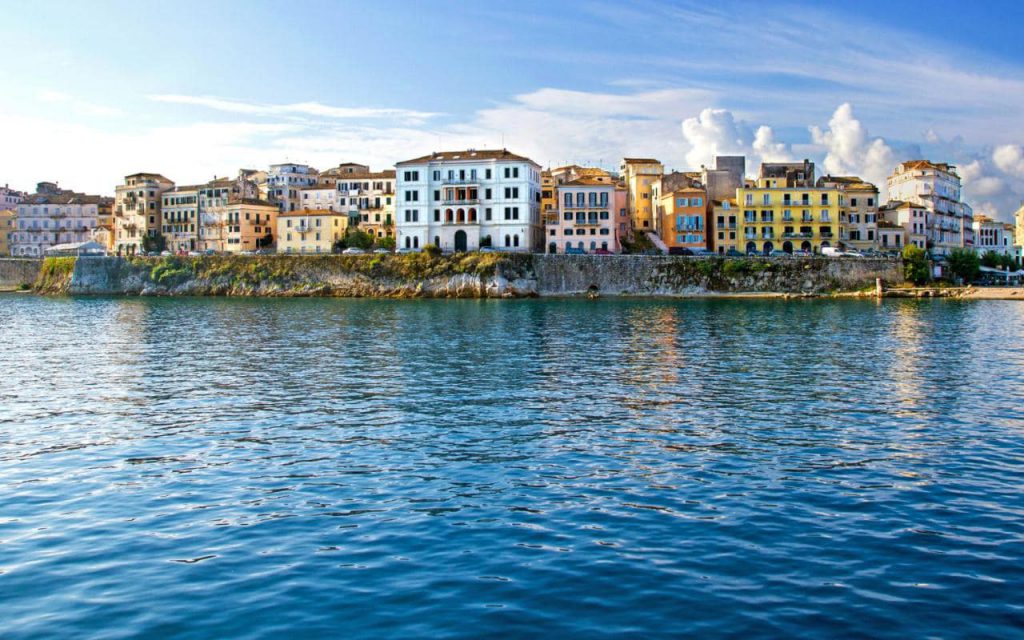 Corfu Town is the charming capital of Corfu which seems like Italy. Glyfada is the island's best beach with its locals and also tavernas. The most scenic part of the island is Palestrikaeo. It is surrounded by beautiful beaches.
4. Rhodes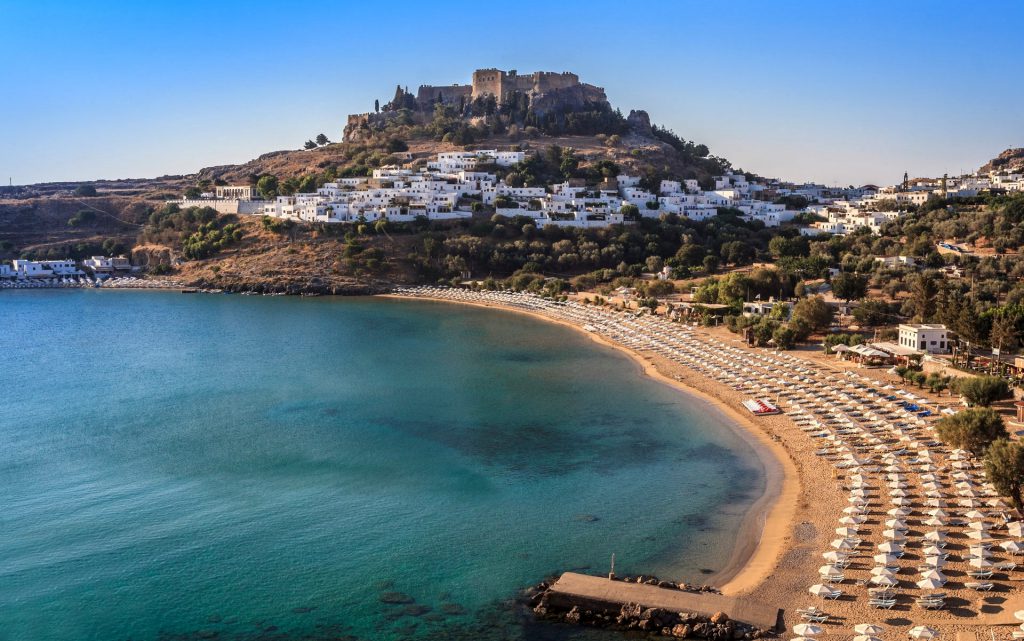 Rhodes (also written Rhodos) is one the most beautiful medieval cities in the world. The Military Museum is a must see! Lindos is 52 kilometers south of Rhodos on the east coast. Residents rent their villas during the summer and run roof-top restaurants, bars and tourist shops. Lindos Beach has white sand and warm clear water which makes island much more beautiful. From the water, you can have a fine view of the village and the acropolis. There are several water-side tavernas as well. Walls built to repel enemies at first, but now it attracts cruise liners and visitors from around the world. Today it includes fashionable shops and restaurants.
5. Mykonos

Mykonos is like a beautiful paradise with its white buildings, golden beaches covered with bronze. The island might be too crowded many times; it is nonetheless an essential part of the Greek Island experience. Mykonos Town is full of shops, bars, restaurants, galleries, white-washed alleys and bougainvilleas.
6. Paros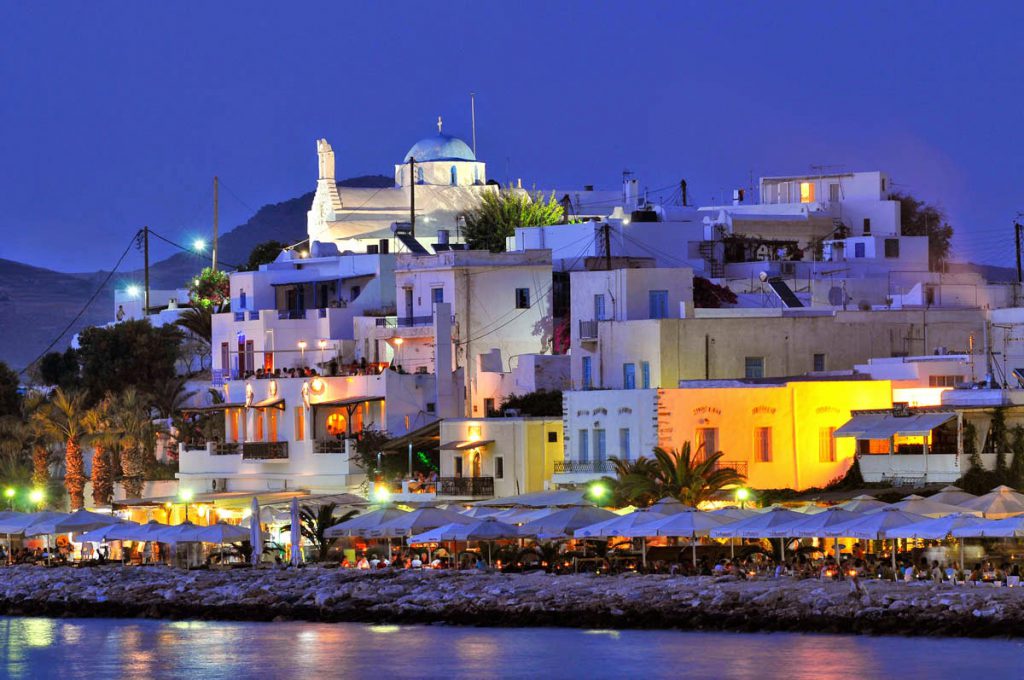 Paros maybe the best of the Cycladic Island experience. Whether you arrive there, you will be charmed from start to finish. That's for sure. Golden beaches, cobblestone alleys, windsurfing ideal conditions. Paroikia has a long boardwalk with dozens of wonderful little restaurants and tavernas. The historic old city is behind the port. Full of small shops and alleys.
Nauosa is a charming little port town which is very close to Paroikia. Many people thinks that it is the best place to stay on Paros. Filled with alleys, shop, cafes and restaurants
7. Skiathos
Skiathos is one of the northern islands in Greece. Here you will find some of the Europe beast beaches between the pine covered hills. In Skiathos town most of the buildings are modern, because an earthquake leveled the original town.
8. Ios


Ios is a famous party island. Milopita beach one of the best beaches in Greece. There are also restaurants nearby which submit Thai or Mexican cuisine.
Maganari is a wonderful place to get away from civilization for a few hours. It is really three beaches with crystal clear turquoise water and white sand. It is easy to get in and out of the water because of rocks.
9. Naxos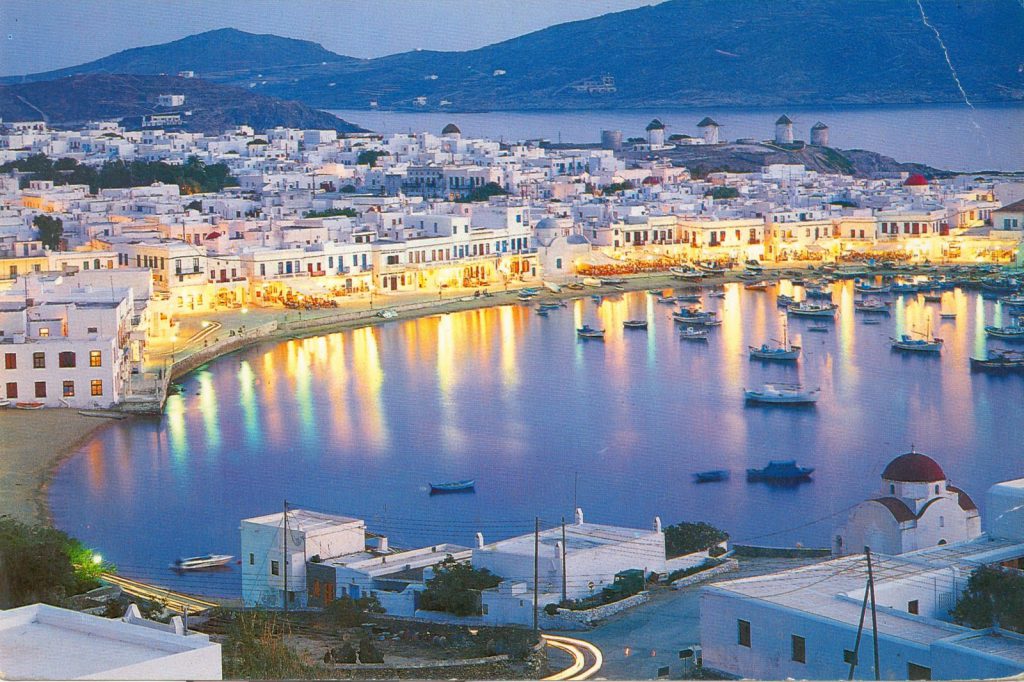 Naxos is the biggest and the greenest island in Cyclades with impressively high mountains, lovely beaches, fertile valleys, lush green gorges, stunning seascapes and traditional villages perched high on mountain tops, where the inhabitants still wear their traditional dress and live off the fruits of the land!
10. Sifnos


Sifnos Greece (also called small Mykonos) is a beautiful peaceful Cycladic island with whitewashed houses, picturesque streets, the medieval Castle, stone walls and pottery. In Sifnos, there are hotels, guesthouses, rooms to let, furnished apartments and studios of various categories and types that can satisfy the demands of the visitors for a pleasant and enjoyable stay.
Top Greek Island Tours