Argostoli Kefalonia Greece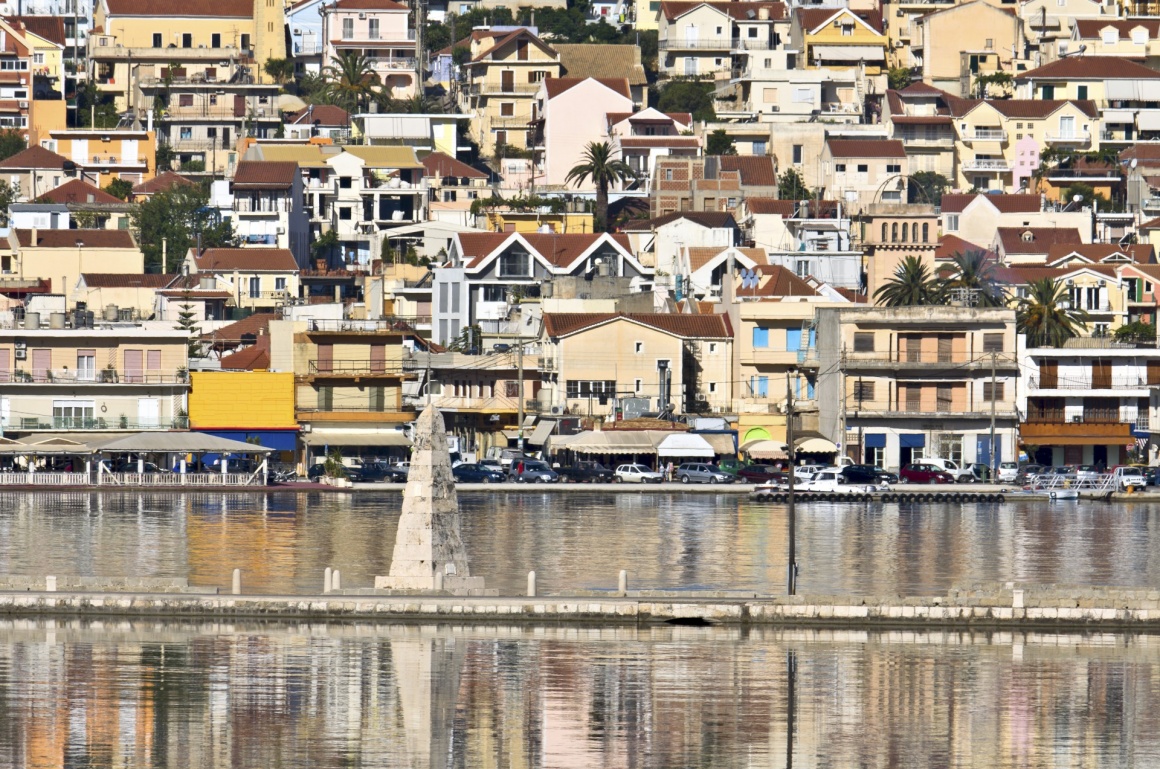 Argostoli town was devastated in 1953 by an earthquake. However few original features remain. It has an attractive waterfront although it was not rebuilt in its "venetian" style.
Much of the daily fish catch on Kefalonia is sold in the fish market, next to the waterfront, where taverna owners and locals await the early morning catch. Smaller fishing caiques sell directly from boxes on the quayside.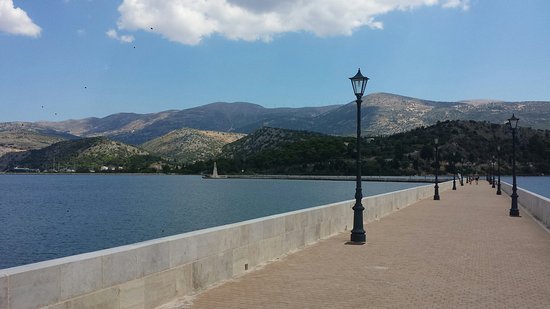 A 650m causeway-the Drapano bridge, straddles the natural west coast harbor. In the early evening, this can be an excellent place to catch a glimpse of a loggerhead turtle. Small fishing boats selling their daily catch add to the charm.
During the busy months the main square area is also closed to traffic, so do look out carefully for the roadsigns. Also be aware that there are no traffic lights in Argostoli, to control the traffic flow.
Palm trees and seats line the attractive promenade, which has a tourist office at the northern end near the departure point for the hourly car ferry to Lixouri. (Departs on the half-hour as far as I can remember from around 7.30 am) The promenade area gets very busy and it is not always easy to park, particularly during the peak summer months, so I would suggest parking near the supermarkets and Ktel bus depot, as you enter the town of Argostoli, from the southern end of the island, or on the car park near the Lixouri Ferry departure point.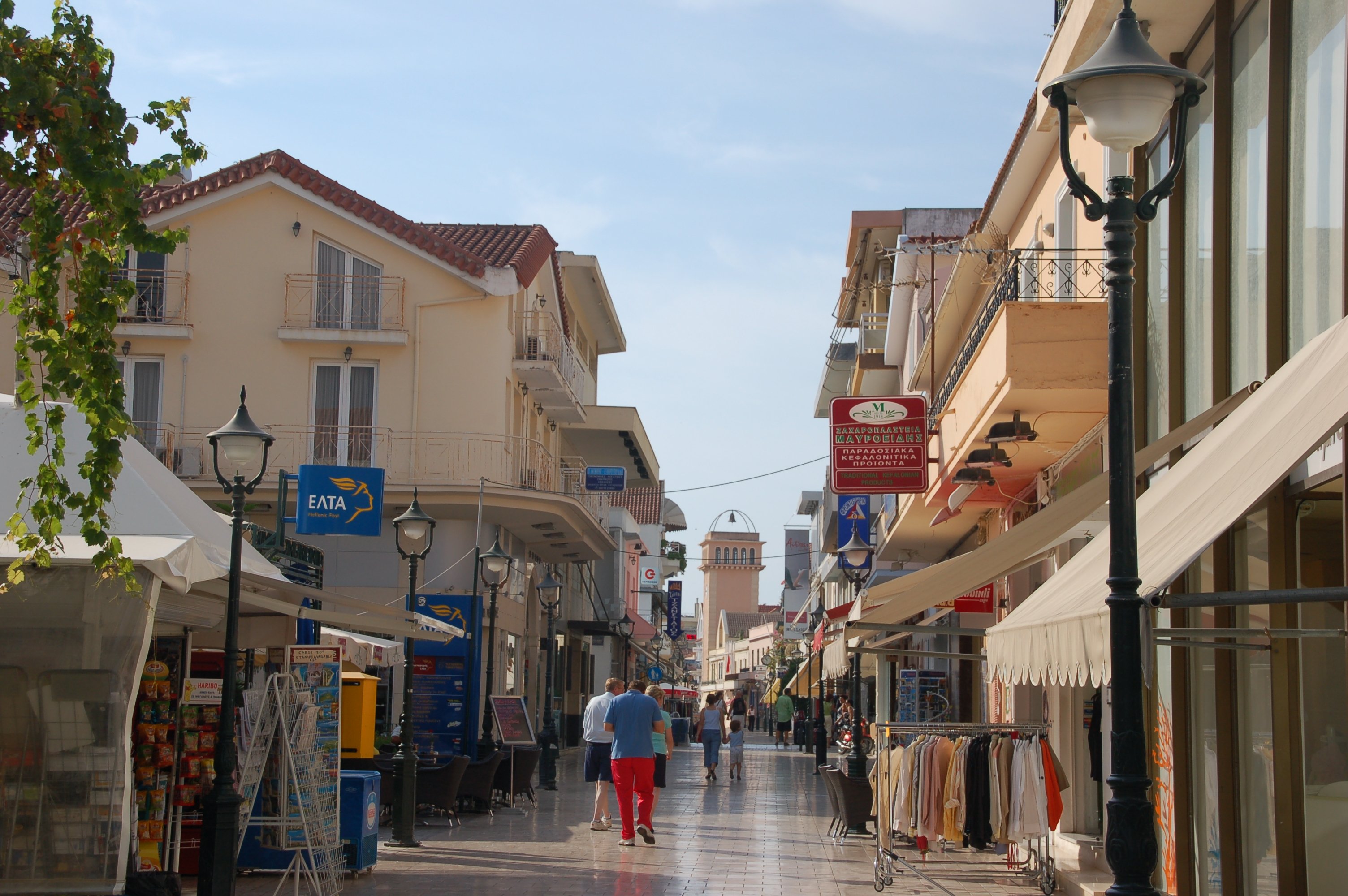 The main street Lithostroto is pedestrianized and has lots of shops, remember that shops in Greece close at 2.00 pm until around 5.00 pm. Many of the resorts do not have chemists, banks, or cash machines, you will find these in Argostoli near the main square, and along the northern part of the waterfront, heading for the ferry area.
Argostoli has an attractive main square the Platia Vallianou, with plenty of bars and tavernas in which to sit and watch the world go by. An area worth visiting in the evening if you want to enjoy a bit of nightlife.
From Argostoli main bus (near to the drapano causeway) you can catch busses to Skala, Katelios, Sami and Argostoli. fares are reasonable, however, busses do get busy and are infrequent! Check the departure times for your return journey carefully as taxi rides on the island tend to be expensive due to the distance between resorts.