Introducing Kefalonia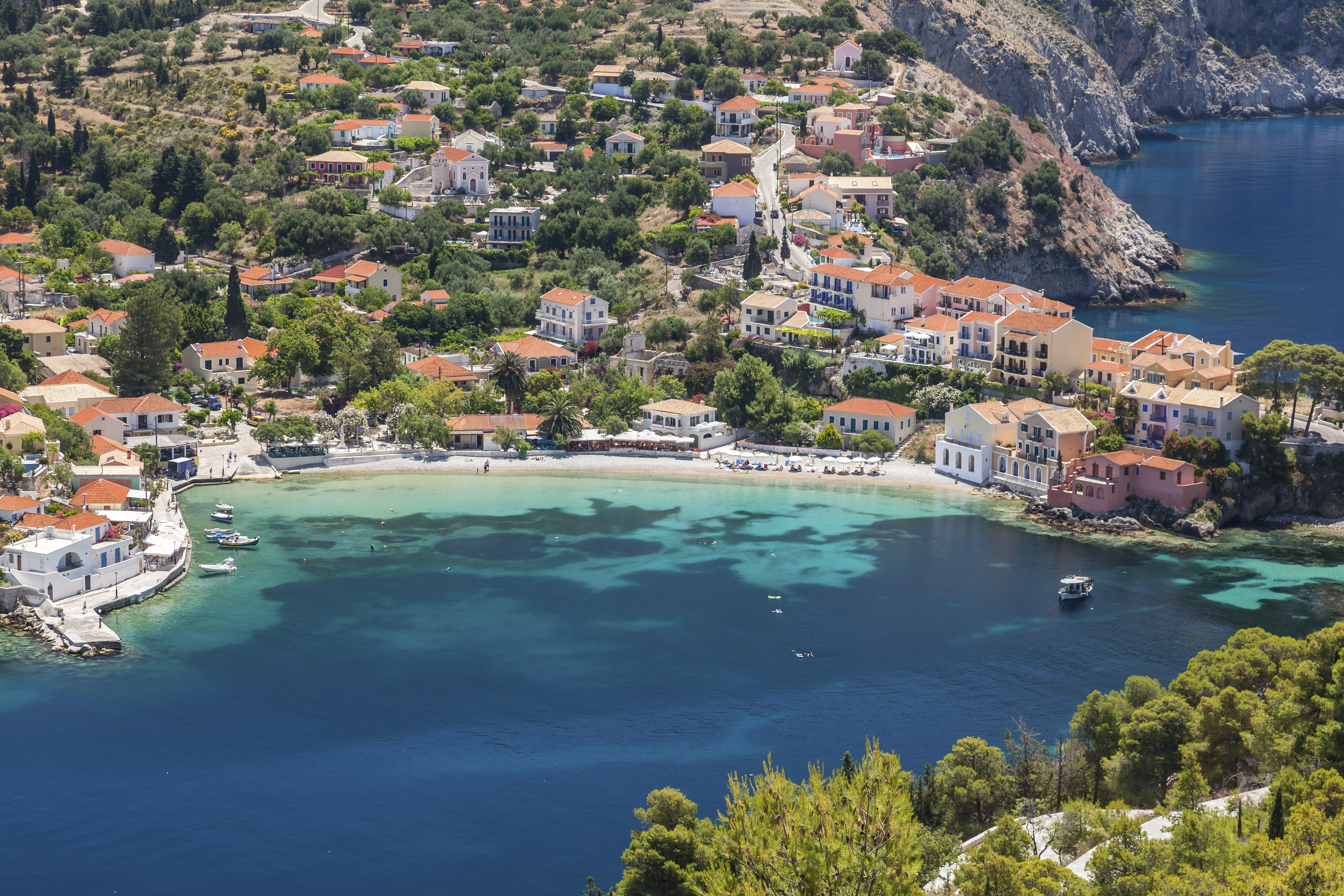 With an area of 688.8 square kilometers, Kefalonia is the largest of the group of Greek Islands known as the Ionian islands, and the sixth-largest of all Greek islands. Its neighboring islands Corfu and Zakynthos are more known than Kefalonia, however, it has much to offer, especially to those looking for a more peaceful and scenic holiday!
Fiskardo Kefalonia
Fiskardo and parts of Assos in the north of the island survived and remain very picturesque. Fiscardo with its red-tiled roofs and pastel-colored houses is a very popular resort and accommodation here is at a premium. It is especially popular with people on yachting holidays. There are lots of harbourside tavernas and gift shops here, but it is much pricier than elsewhere on the island. Fiskardo is attractive, with its bustling quayside but overall is "trendy, commercialized and very expensive compared to all other resorts on Kefalonia." There is now a car park at the top of the village to accommodate the large number of visitors who descend on the resort daily. Most island trips include the resort of Fiskardo in their scheduled stops. You can catch a ferry to Sami from Fiskardo, enjoying the brief journey to Ithaka.

Although Kefalonia may not have a wealth of ancient ruins and sites, there are some interesting Mycenean tombs near Mazarakata, which are worth a visit, as is the castle of St George at Travliata near Argostoli. and the castle at Assos. Worth a visit are Melissani, and the Drogarati caves. At Katavothres, there is a phenomenon where seawater enters openings in the rock and then "disappears".Scientists fairly recently discovered by using a tracing dye that the water travels in a north-easterly direction underground and finally emerges at lake Melissani, which is near Karavomilos.
There are also two museums in Argostoli which are both worth a visit as is the mount Enos national park.
The view up here is amazing if the mountain is not covered in a cloud.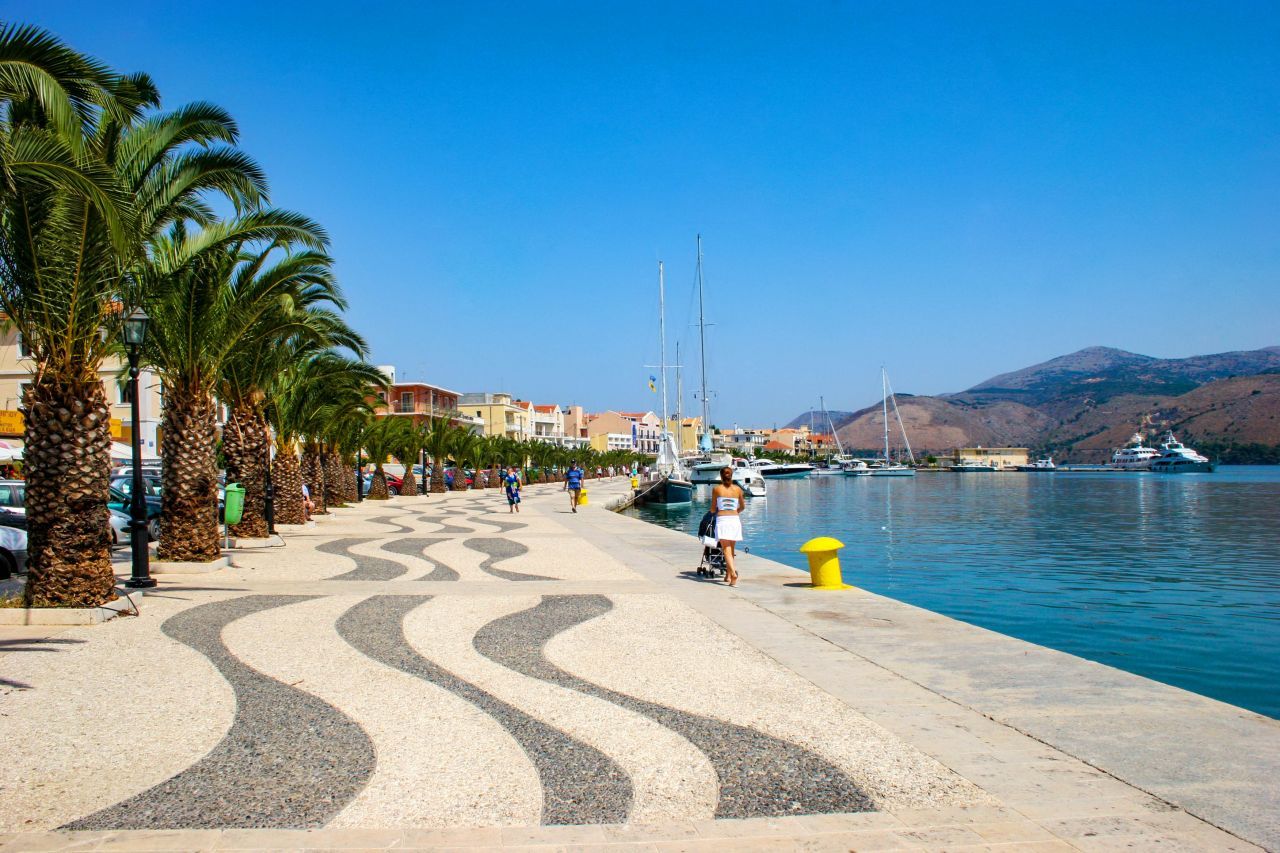 Although Kefalonia in terms of its landmass is one of the largest islands, it has only three main towns:- Argostoli the capital, Sami, the island's main ferry port on the eastern coast, and Lixouri. Lixouri peninsular has a connection from Argostoli by ferry. The ferry from Argostoli leaves on the half-hour and returns from Lixouri on the hour. It takes approximately 20 minutes and costs approximately 1 euro per person and 3.23 euros for a car.
The bus service operated by KTEL is quite good during the tourist season. The roads on the island have improved greatly over the last 15 months or so, and the tarmac now extends for the whole of the routes from Skala to Poros and Poros to Sami. No small achievement as when we visited in 1997 these could only have been described as boulder-strewn dried-up river beds!
There has been quite a lot of tourist development over the last few years, particularly around Skala, Katelios, and Trapezaki. There has been much development away from the main centers of resorts so do check the location of any accommodation before you book. Holiday accommodation is often scattered around the village and you may have quite a walk!
The site aims to show some of the island's main attractions and resorts and give useful information to help you enjoy your stay!