Kalya Suites Santorini Greece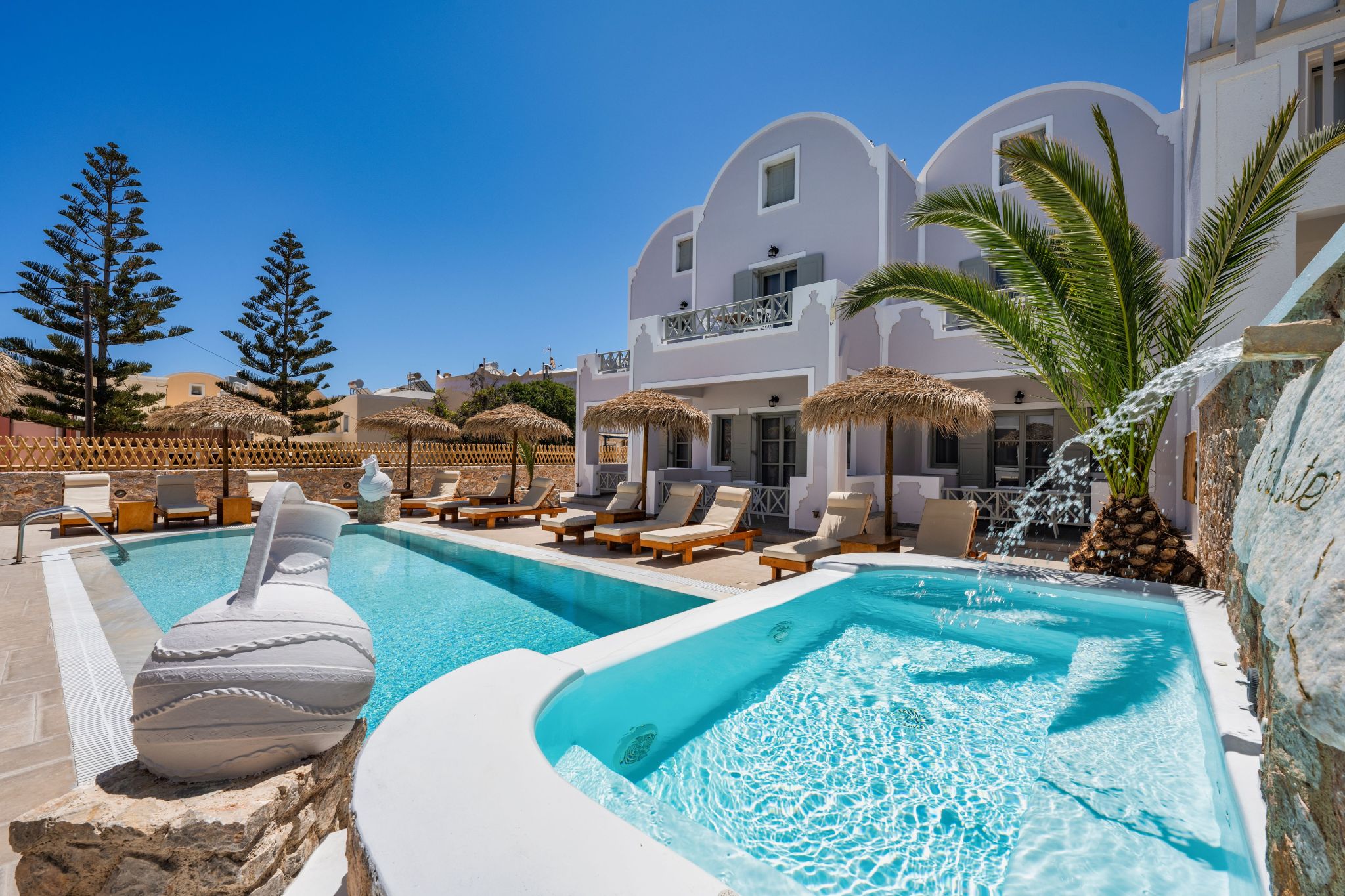 On the beautiful Greek island of Santorini, right at the heart of Kamari beach, a magical place awaits you.
Kalya Suites Hotel features a modern design and contemporary amenities that are perfectly combined with the bohemian spirit. Thanks to its privileged position, the property offers its guests superb views of the endless Aegean Sea.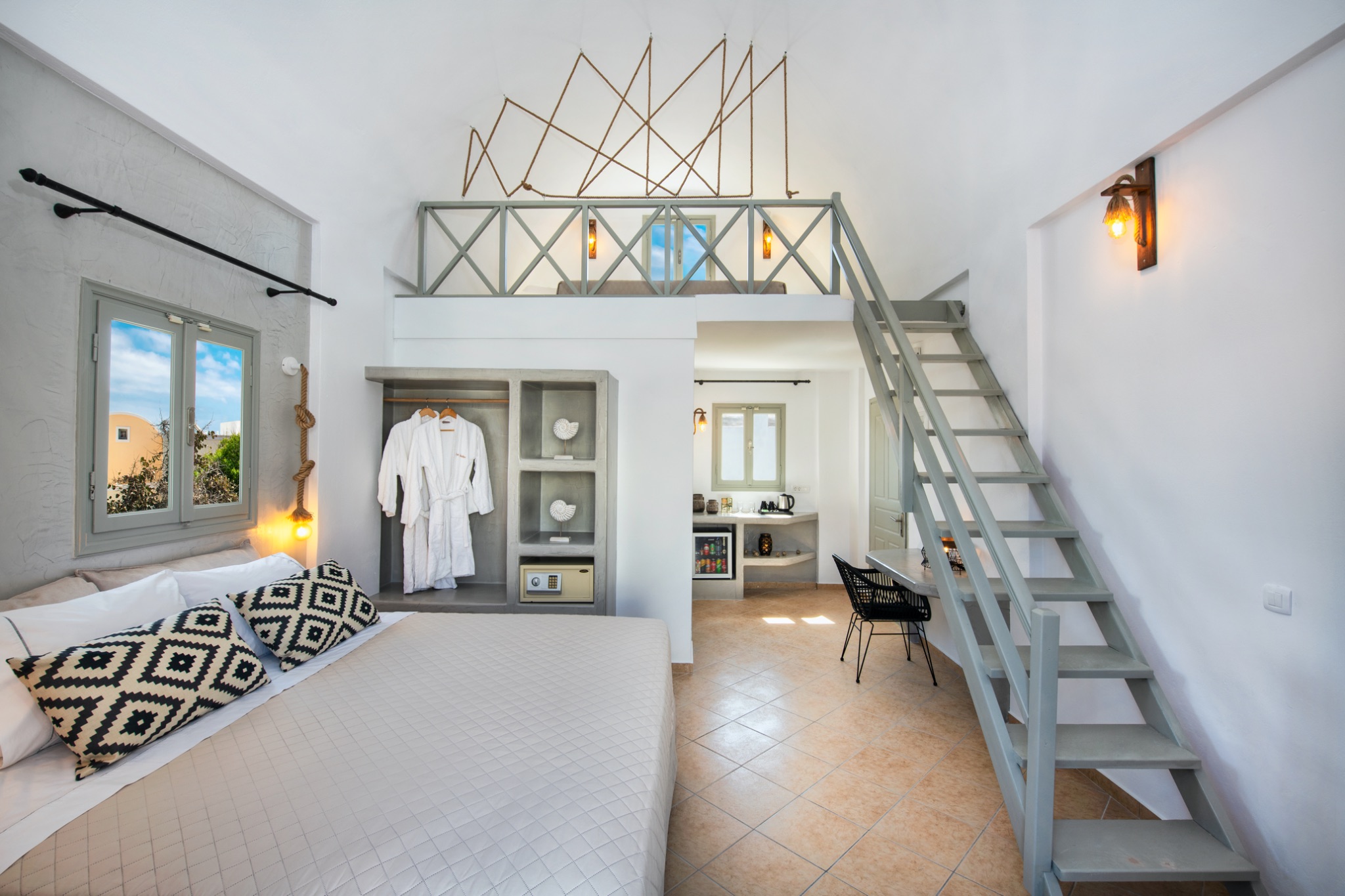 Kalya Suites hotel is characterized by the traditional cycladic architecture and its interiors are defined by a soothing, tonal color palette and natural materials creating a boho inspired styling concept as an ode to the soul of the Aegean sea & greek sun light.
Every detail has been carefully thought out to create an atmosphere of utmost comfort, harmony and elegance.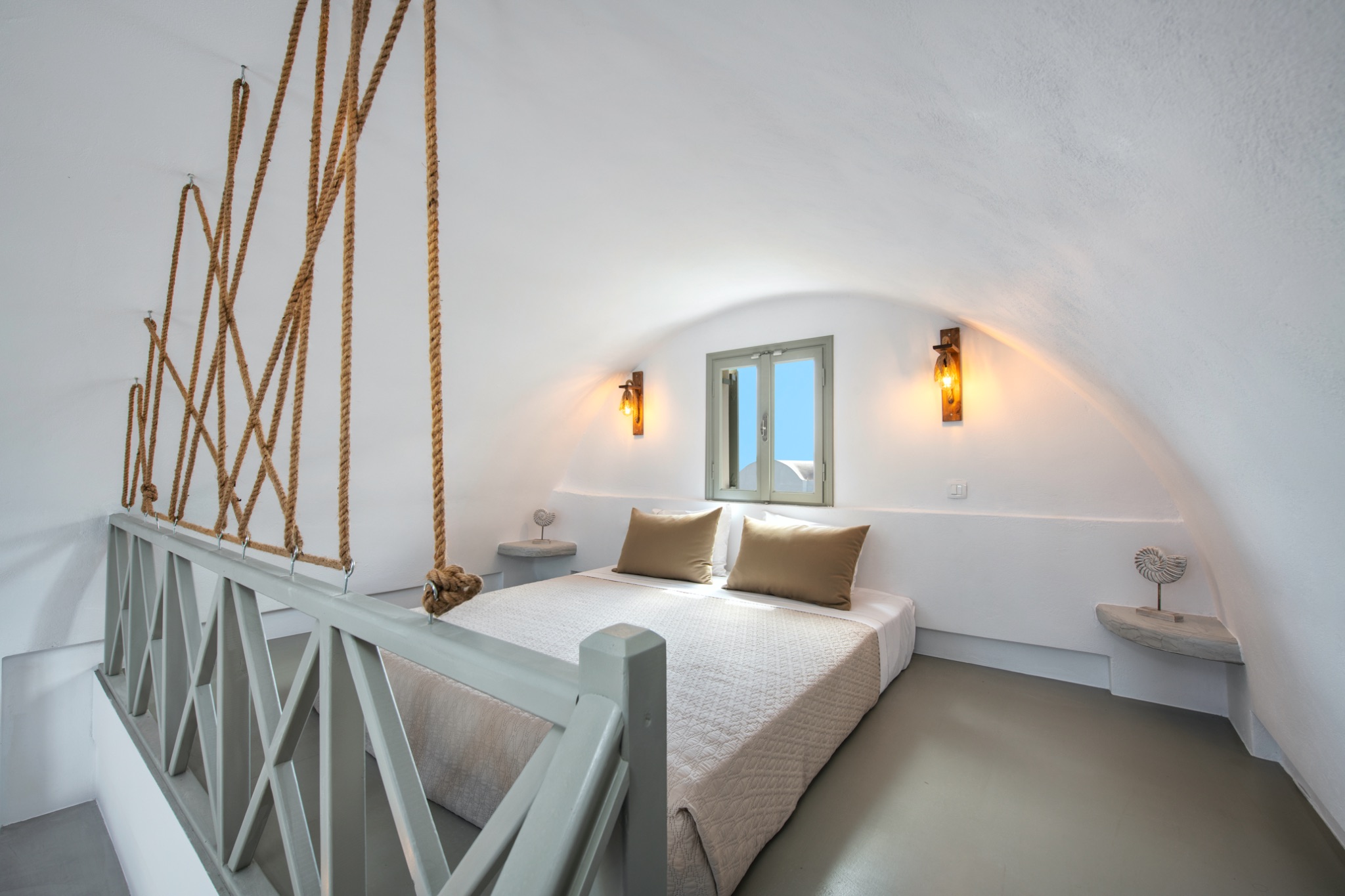 Let us pamper you with tailor made services, breakfast served privately in your room, our brand new all day pool menu and a refreshing cocktail list to offer you the ultimate relaxation.
Just leave your thoughts behind and immerse yourself in a new experience that is inextricably tied with the scent of the Aegean Sea and the spirit of the Cyclades!