Best Zante Beaches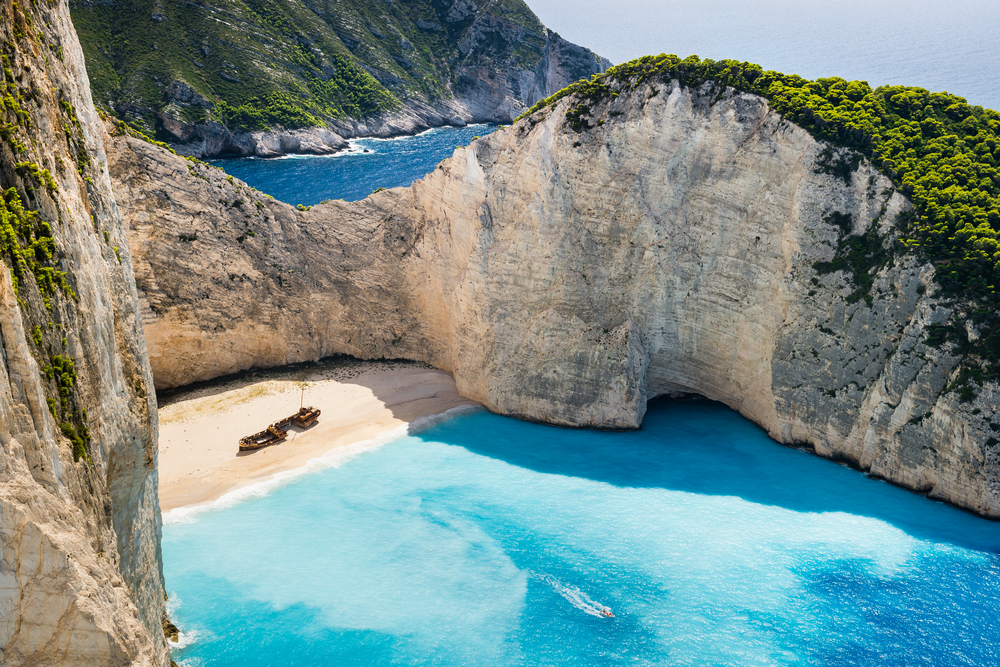 Alikes and Alikanas Beach Zante
Alikes and Alikanas beaches are found in the northeast of Zante. The two beaches compose Alykon bay, forming one long stretch (3 km) of golden sandy coastline. Both beaches are excellent, with warm clear water that gently shelves into the sea making them suitable for children to play safely. They are both perfect beaches for families and couples. Alykanas beach has a wide variety of watersports on offer and is ideal for windsurfers thanks to the gentle offshore breezes. Alykes and Alykanas are both small friendly resorts with an extensive range of superb restaurants, tavernas & bars easily catering to every taste! Any visitor will find all they need for their holiday in the supermarkets and tourist shops. Alykes is framed by mountains to the west and Alykanas remains a verdant resort with fruit orchards and olive groves providing a Greek essence. Anyone staying here is sure to love it!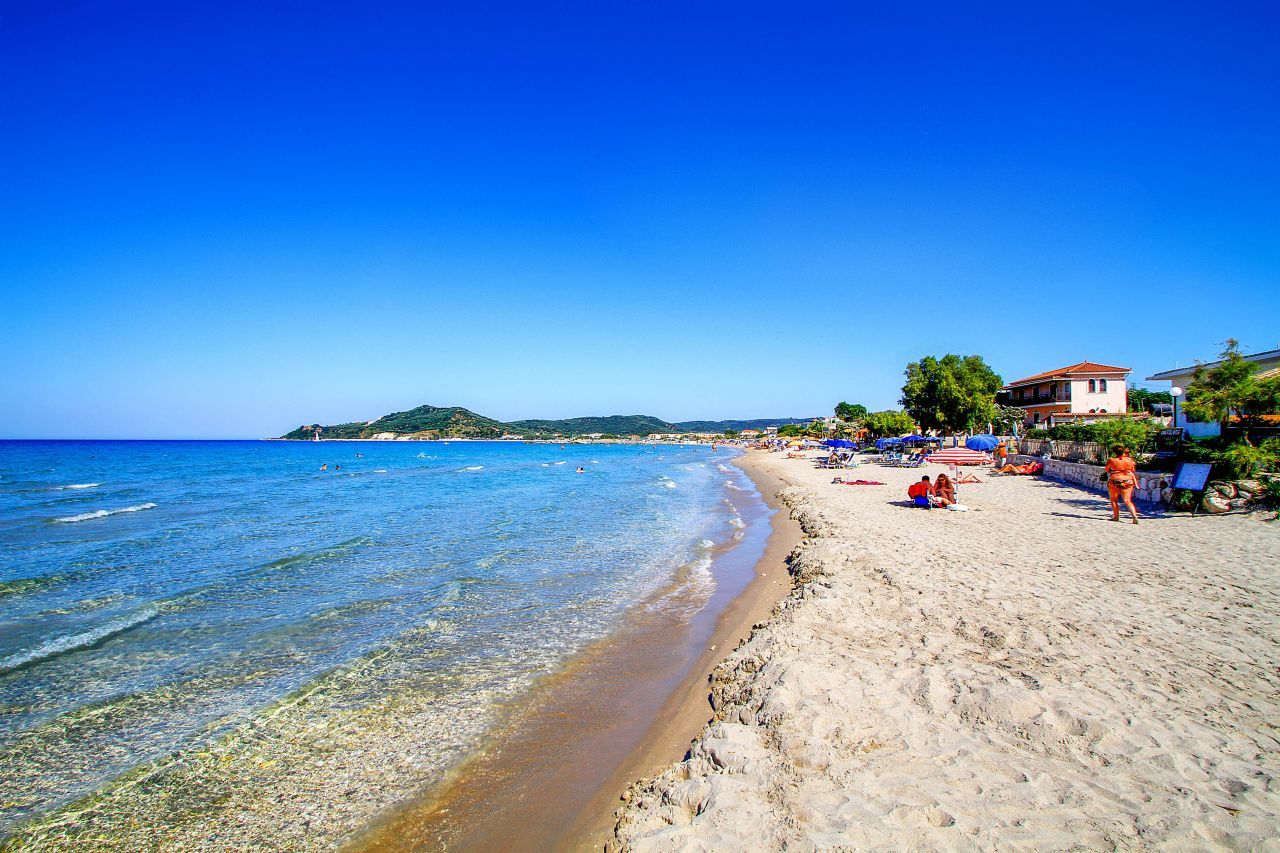 Argasi Beach Zante
Argassi beach is a narrow beach with both sand and shingle parts and stretches for over 1 km. The beach is in a popular resort of the same name, in the southeast of the island, and is only 5 km from Zante Town –the island's capital. The beach has an excellent reputation for watersports, with a wide range on offer to create some thrills on your holiday! Argassi was the first resort on the island and within easy reach of the beach are numerous bars, restaurants, shops, etc. Despite its popularity, it has still managed to retain a Greek feel and much of the accommodation is in quiet areas surrounded by attractive scenery and pretty flowers. One of the most popular resorts on the island, thanks to a good reputation for fun nightlife, as well as the excellent beach with its watersports options - this is an ideal holiday destination for any family looking for ways to keep everyone entertained, for couples seeking adventure and activity and also for youngsters wanting a lively holiday… in short Argassi has it all!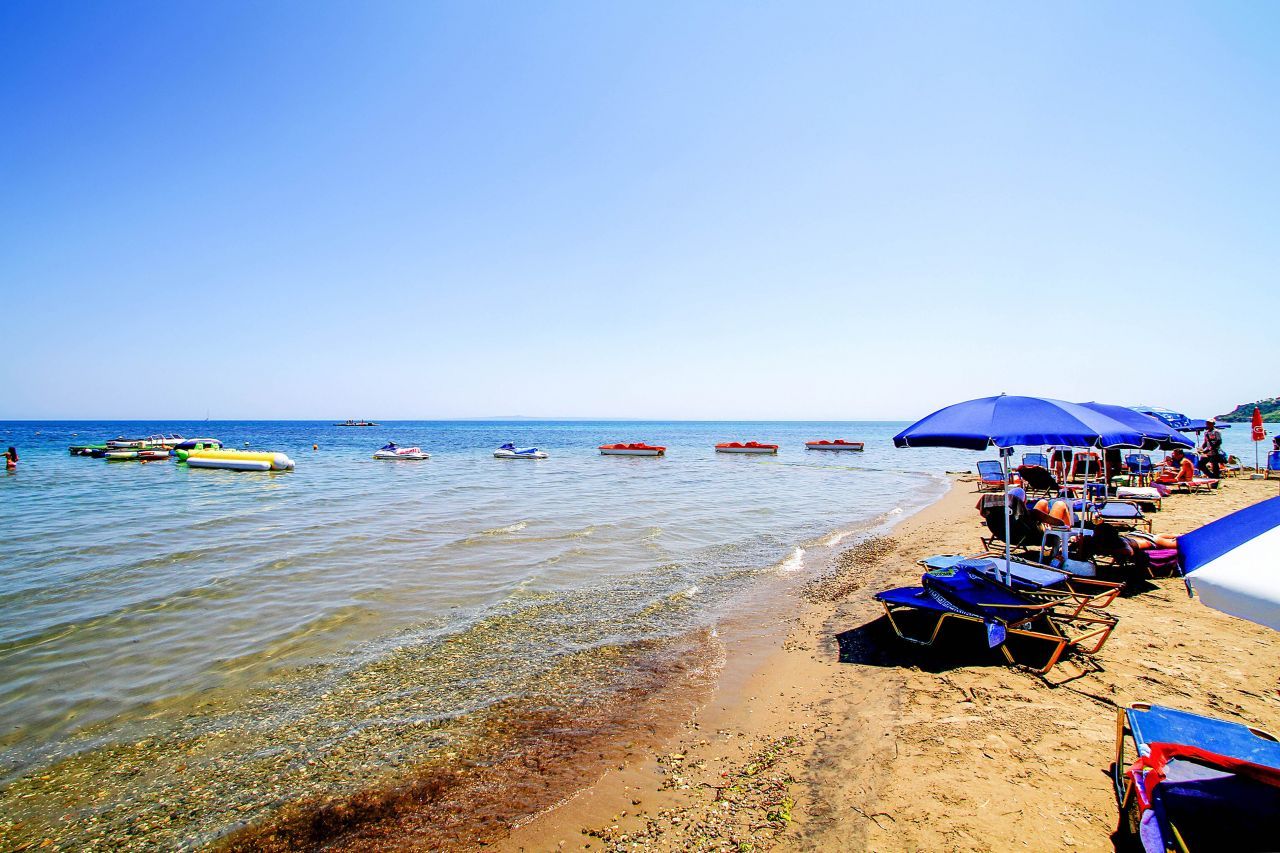 Bouka Beach Zante
Bouka is a lovely unspoiled beach that remains uncrowded and is ideal for anyone seeking relaxation. It is a small sandy beach, near the better-known beaches of Tsilivi and Tragaki and also only 15 minutes away from the capital town. Watersports are not available at Bouka beach, but anyone wishing to try watersports can indulge their desire at nearby Tsilivi beach. Bouka beach is for those who want to get away from it all and enjoy a beach without too much noise and distraction; to be able to listen to the sound of the waves gently lapping on the shore, while enjoying the feel-good factor that the warmth of the sun is sure to give! This is also a beach safe for any level of swimmer and especially children as the water is shallow. There is a charming fishing harbor at this beach and visitors may see the Greek fisherman unloading their daily catch. The resort of Bouka remains traditionally Greek, in both culture and customs, despite the nearby tourist influence of the popular resort of Tsilivi. Anyone seeking a tranquil holiday destination will be truly satisfied staying at Bouka.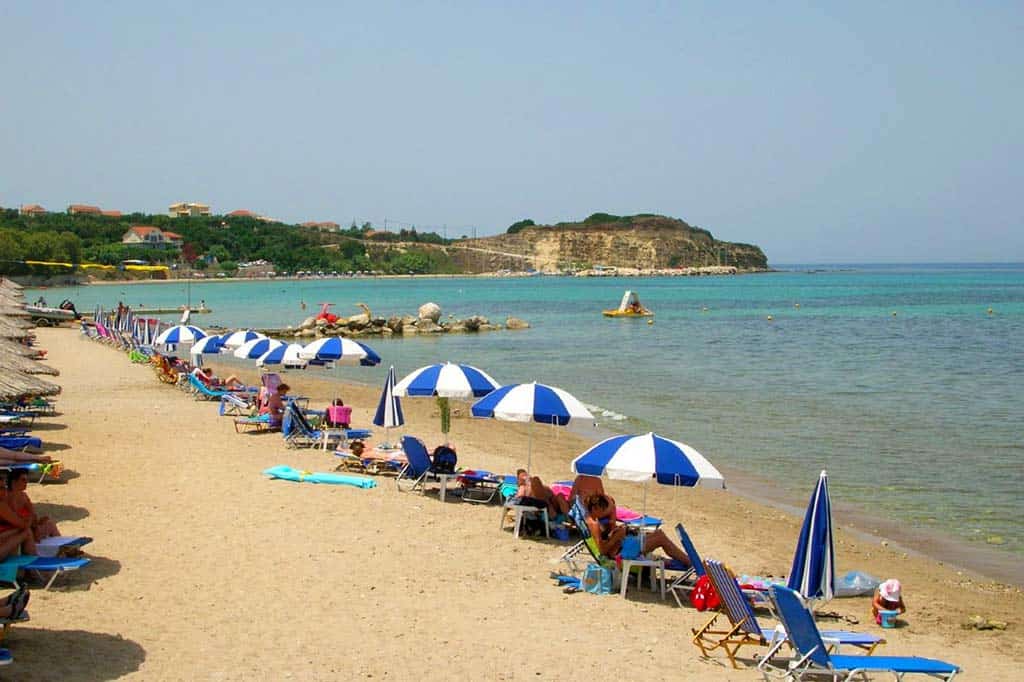 Gerakas Beach Zante
Gerakas in the south of Zante is one of the best beaches on the island. Frequently voted as one of the top European beaches, it truly is spectacular. It is a long, wide beach and although it is popular it never feels crowded. Its soft sand is the perfect place for all-day sunbathing and its warm azure water ideal for swimming. The beach is part of the National Marine Park of Zakynthos (NMPZ) as the Caretta Caretta turtles nest their eggs here and visitors are asked to be careful to help protect the nests, as the turtles are an endangered species. From this beach, there are spectacular views across to Marathonisi (also often known as Turtle Island). There are two tavernas at this beach making it a lovely beach to spend the whole day at, or even to visit in the evening to watch the beautiful sunset while dining and listening to the sound of the waves.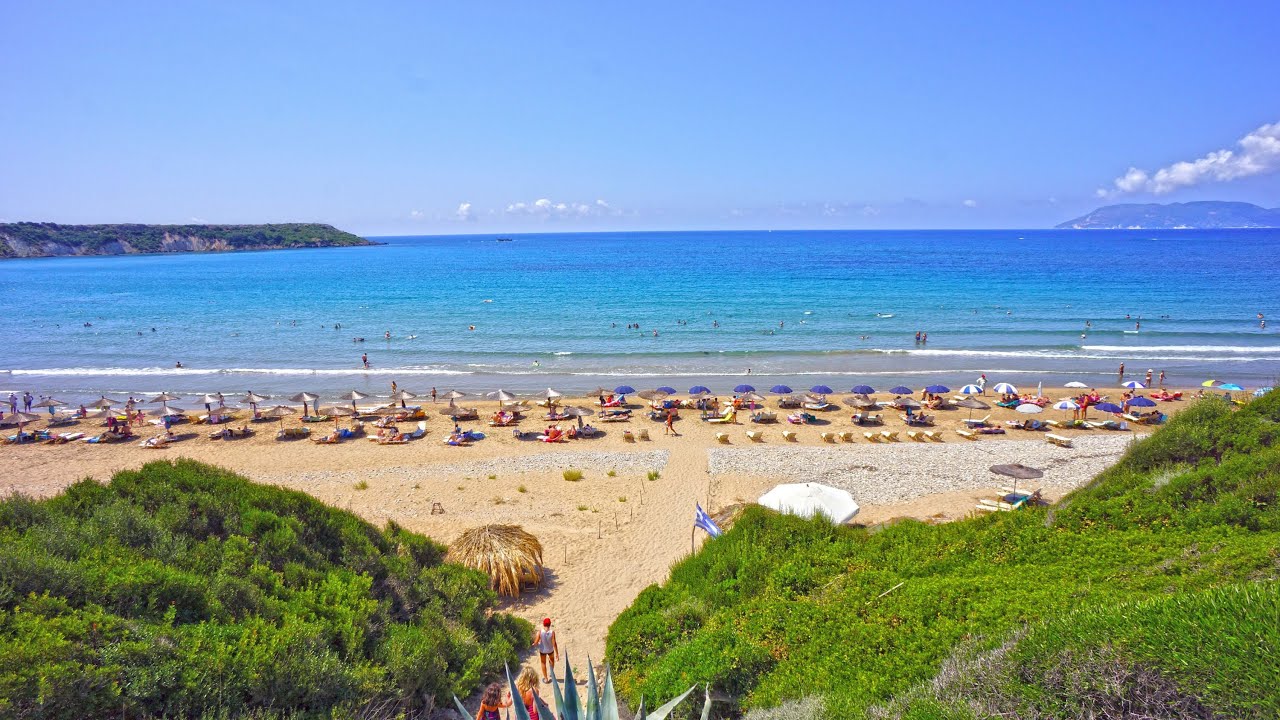 Laganas Beach Zante
Laganas beach is a huge, 5 km, stretch of golden sandy coastline making it a really lovely and impressive beach. In the south of the island, it is part of the National Marine Park of Zakynthos as the beach is visited by the Caretta Caretta turtles, an endangered species, which nest their eggs here. Boat trips to see the turtles are very popular and are available from Lagana beach; it is breathtaking to see such magnificent creatures swimming so gracefully in the turquoise waters of the Ionian Sea. The beach is located in the most well-known resort on the island- Laganas - definitely the liveliest resort on Zante! On the beach, itself are plenty of places for refreshments- beach bars, tavernas & restaurants. Lagana has the advantage of being very flat and all the shops and amenities of the resort are within easy reach of the beach.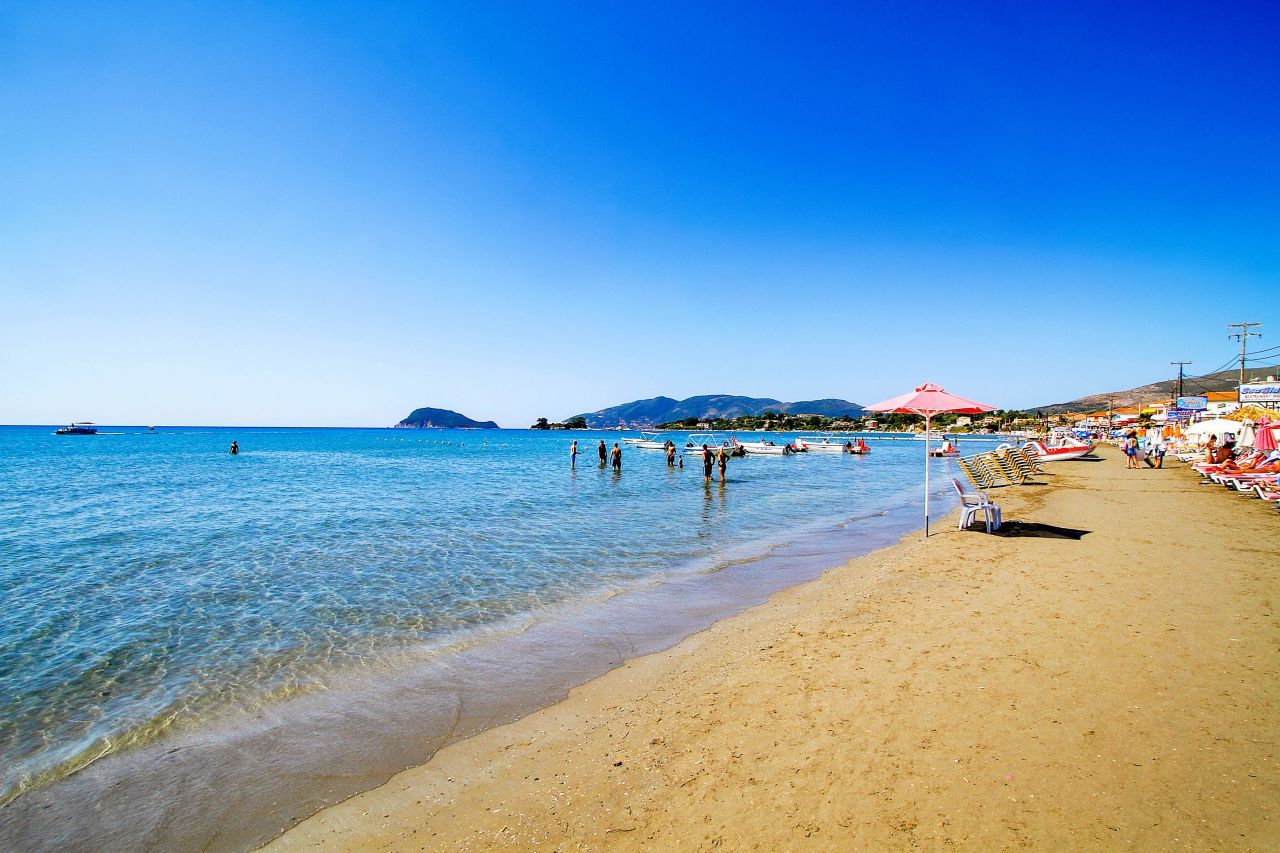 Navagio (Shipwreck, Smugglers cove) Beach Zante
Navagio, or Shipwreck beach in English, is Zante's top tourist attraction and its photo frequently appears in travel brochures. In the north of the island, this beautiful beach became famous due to a boat that was carrying contraband goods being shipwrecked here after being pursued in stormy weather by the Greek Army. The boat has remained on the beach ever since, adding its presence to the spectacular cove surrounded by impressive white limestone cliffs and the stunning turquoise waters of the Ionian Sea. The beach itself is composed of a stretch of sand and small white pebbles. No words can capture how breathtaking this beach is, it really has to be seen to be believed!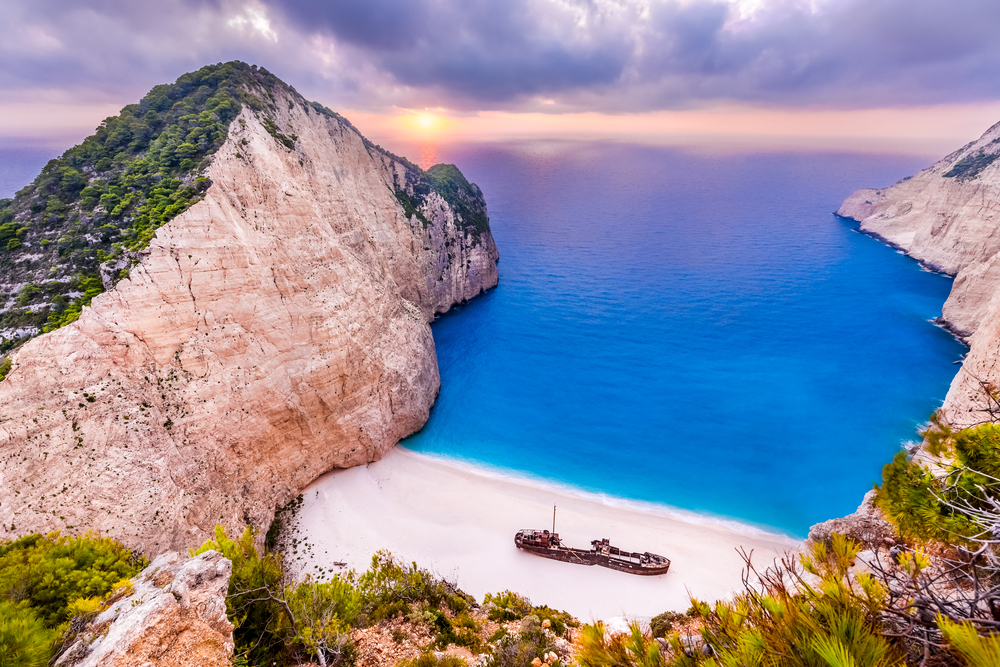 Porto Koukla Beach Zante
Zante is known for having great beaches and Porto Koukla is one of the best. An unspoiled and uncrowded beach is ideal for those who prefer bathing in peace rather than having hordes of other holidaymakers nearby. The surrounding landscape is beautiful making this a beach with impressive views. A few tavernas and bars located on the beach are sure to offer the friendly hospitality that Greece is famous for and are the perfect place to while away the warm summer evenings.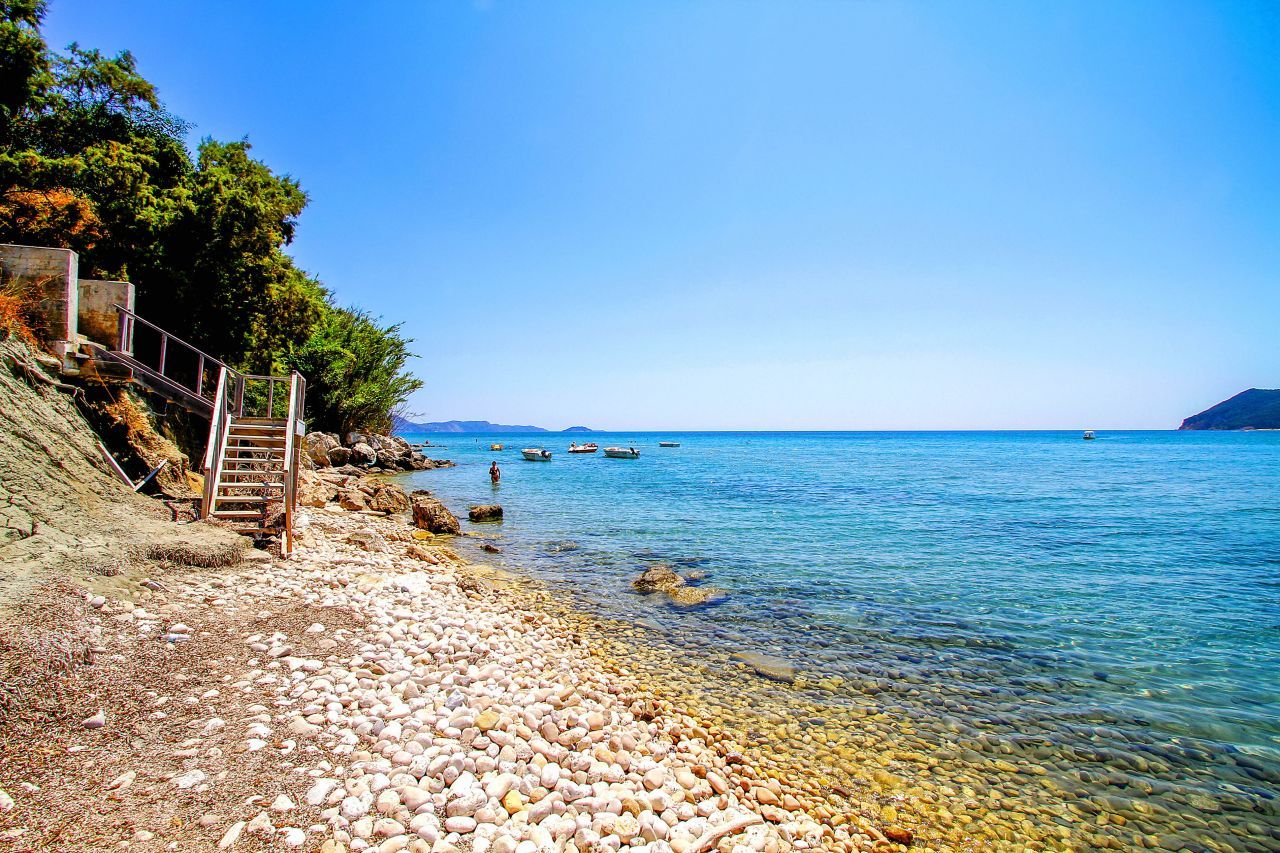 Porto Roma Beach Zante
In the south of the island in an area known as Vasilikos is the picturesque beach of Porto Roma. An unspoiled beach is the main attraction of the area, with its golden sand gently shelving into the calm azure sea making it safe even for the youngest of children to swim (or paddle) safely. This is a popular beach but it still manages to feel uncrowded and visitors may be lucky and have the beach practically to themselves; ideal for couples and families wanting some time alone. A handful of tavernas and bars providing refreshments mean that it is easy to spend all day at this beach and let's face it once you have seen it you won't want to leave!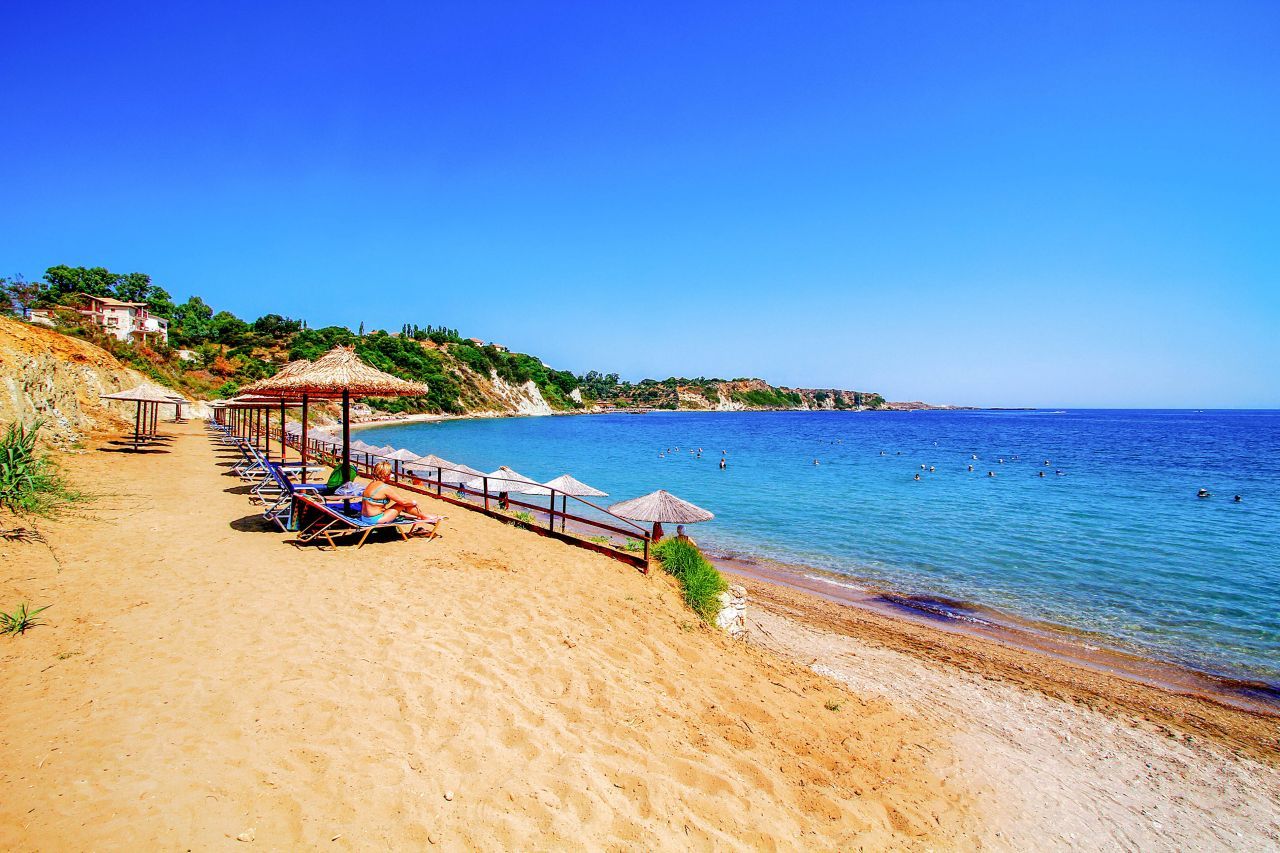 Tsilivi Beach Zante
Tsilivi beach is in the north of the island and is a well-known beach having been awarded a Blue Flag meaning it is one of Europe's best beaches. It is a very clean and safe beach ideal for families with young children as the 2 km stretch of golden coastline gently shelves into the sea. There are plenty of bars, tavernas & restaurants nearby and a huge variety of watersports are available such as jet skis, paragliding, banana boat, pedaloes, etc.