Tinos Island Greece

Tinos Island Greece: the island of beautiful architecture, tranquility, and worship. Located in the north part of the Cyclades island group, it has been a place of worship since antiquity. Mythology says that it was home to Aeolus, the god of the wind, and protected by Poseidon, the god of the sea. It is easy then to understand why its ancient inhabitants decorated it with its magnificent temple of Poseidon in Kionia. However Tinos history with religion did not stop there: Currently, Tinos hosts both Roman Catholic and Greek Orthodox populations, that coexist in harmony and have greatly affected the history and culture of the island.
Although Tinos is still undiscovered by foreign tourists, it attracts thousands of natives not only because of its picturesque landscapes and gracious folk architecture but also because of its famous church of Panagia Evangelistria. This gracious temple is home to one of the most famous icons in the Greek Orthodox church: the reputedly miraculous icon of Virgin Mary. Panagia Evangelistria attracts thousands of pilgrims twice a year for the celebrations of Virgin Mary. During these celebrations, the famous icon is carried from the church down to the harbor over the heads of the faithful.
Tinos Beaches
Kolimpithra Beach
This stunning beach is separated into two: the smaller beach has a cosmopolitan flair, as it is fully organized, while the other is a beautiful long beach that offers to the visitors some precious tranquility. Kolimpithra, apart from its turquoise waters, offers a magnificent view of the island of Drakonisi. A small lake nearby is a biotope for rare birds and a very interesting place for visitors.

Kionia Beach
Kionia is a beautiful pebble beach, organized to offer everything its visitors need: from umbrellas to sea bikes and Jet Skis. However, its greatest attraction is the magnificent temple of Poseidon, which stands glorious right above the beach. The homonymous village that is located next to the beach, gives visitors access to a great range of taverns and accommodation options.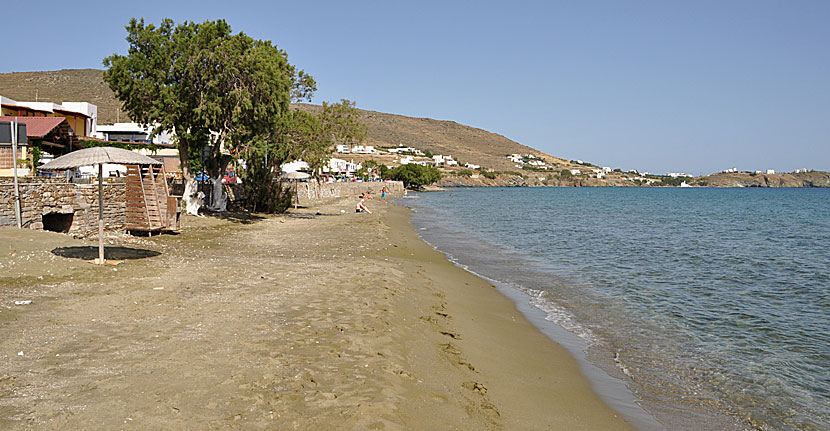 Agios Ioannis Porto Beach
Protected from the northern Winds, Agios Ioannis Porto Beach, used to be Tinos' port. Now with its crystal clear shallow waters and its endless golden sand, is a perfect destination for every visitor to the island and perfect for families.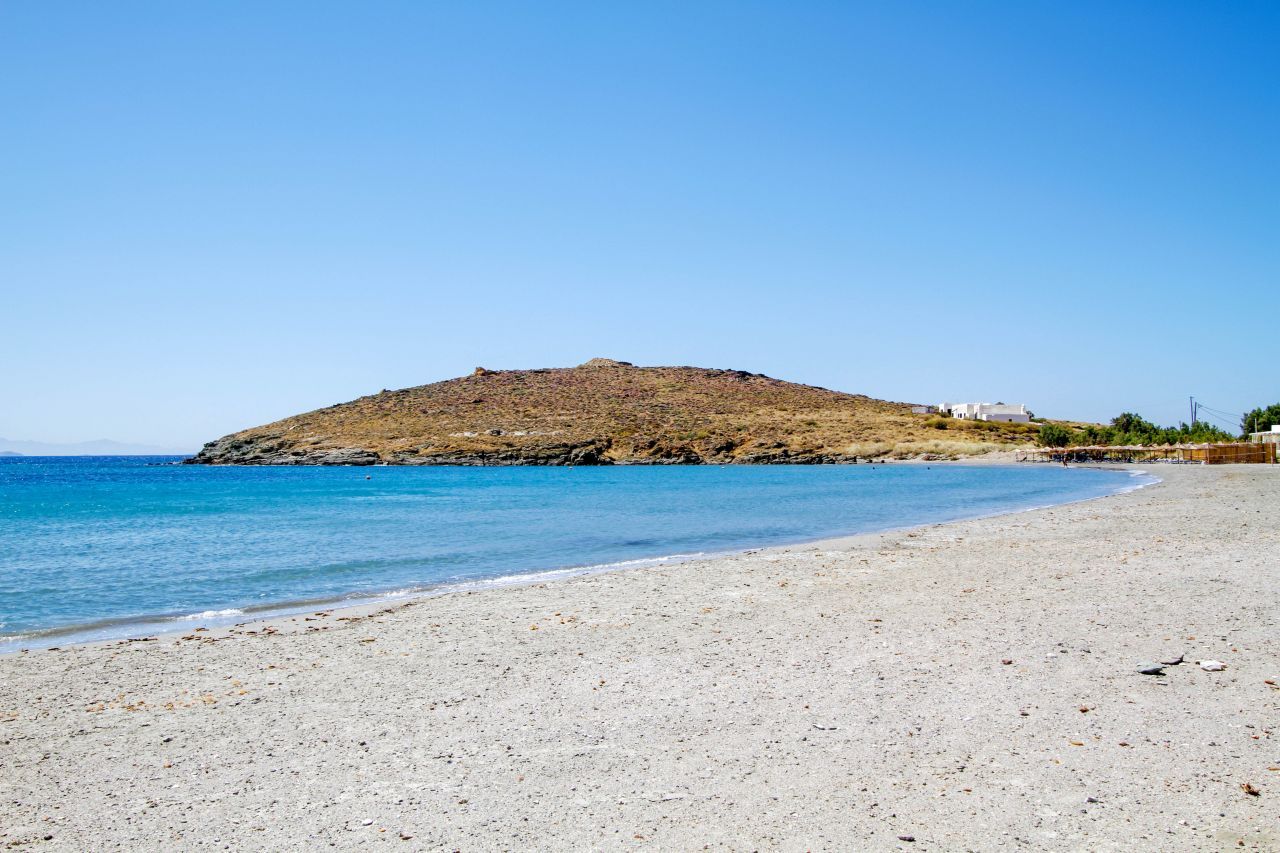 Agios Sostis Beach
Agios Sostis' clean, shallow and tranquil waters are decorated with the beautiful 19th-century church of Agios Sostis, which lies right on the rock above them. Apart from the beach bar and the taverns that this place offers, there is a stunning view of the island of Mykonos, which becomes especially impressive when the wind makes the atmosphere completely transparent.

Agios Romanos Beach
The beach of Agios Romanos is a long sandy beach with little pebbles, which is easily accessible both from Chora and Kionia. The shadow from the Tamarisk trees creates a great environment for relaxation and tranquility, while the single tavern that is located there offers some of the best food on the island.