Kefalonia - Castle of Aghios Georgios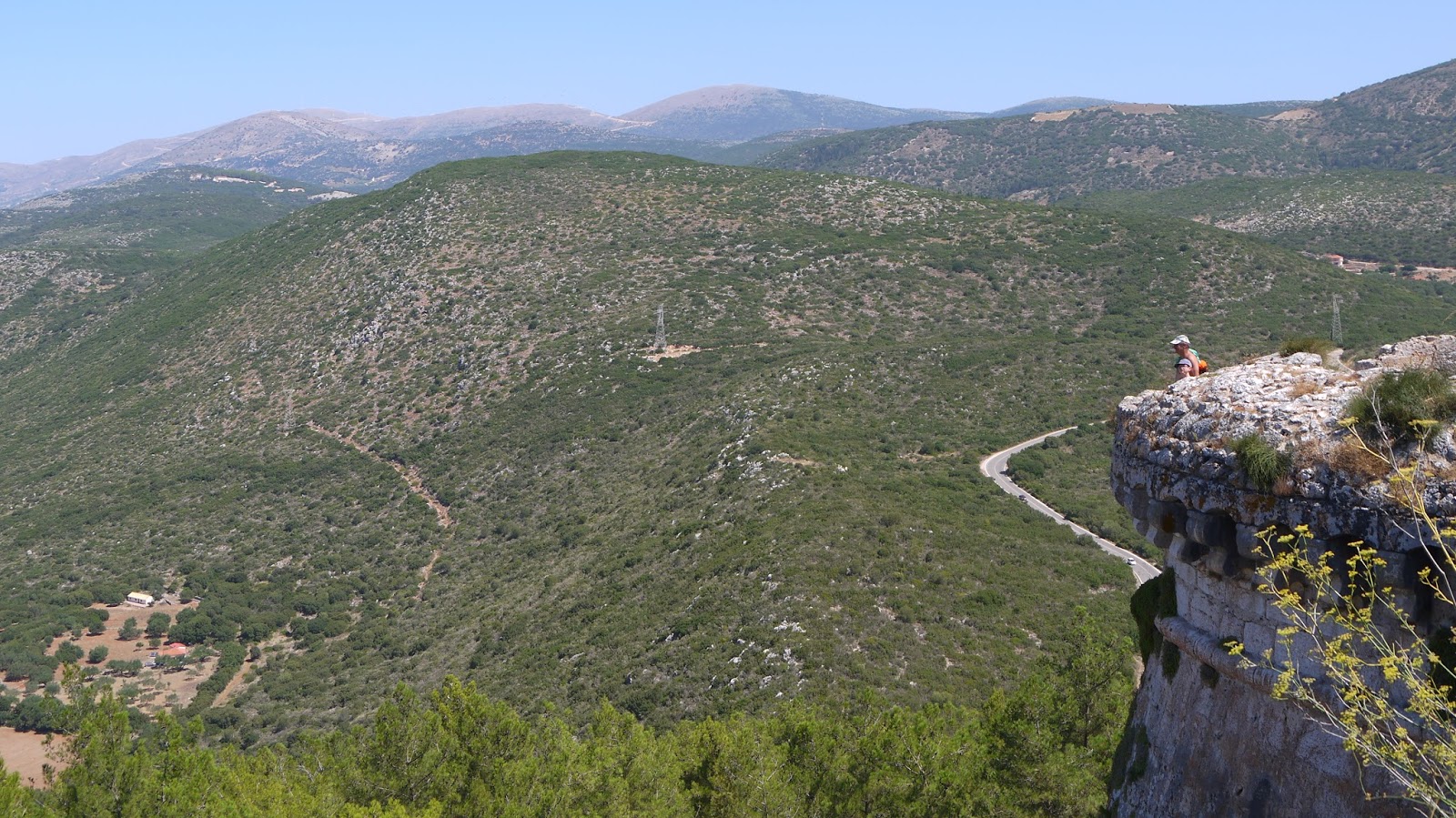 The Byzantine castle of Aghios Georgios is perched high above the villages of Peratata and Travliata about 5 km from the current capital Argostoli. The castle of Aghios Georgios, which locals simply call Kastro (The Castle) is visible for miles around and offers spectacular views.
Historical records indicate a fortification on the site dating back to the 12th century. The current structure dates from the 1500's.
The castle owes its name to the church of Aghios Georgios, which was situated on the peak of the hill.; The castle, along with the island, fell in succession into the hands of the Byzantines, the Turks, the Franks, and the Venetians.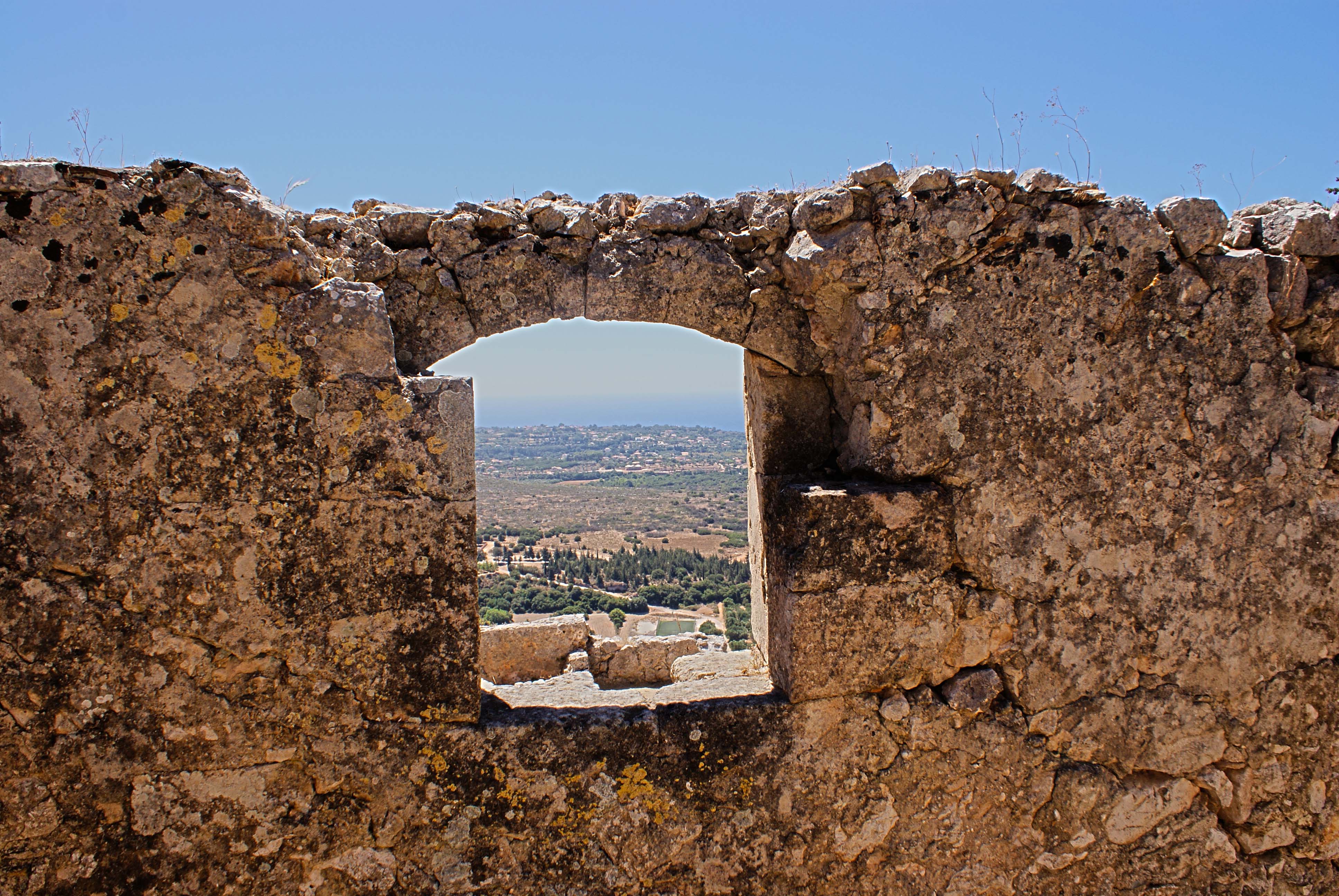 During the period of Venetian Domination, from 1500 to 1759, the castle was the capital of the island with a population of 15,000 including those of the surrounding area.
As with all protected areas, the increase of the population led to the creation of a new town just outside its boundary, and the hamlet of Borgo (today's Kastro) was formed in 1580.
It had 860 inhabitants and a large cathedral of Panayia Evangelistra which was damaged over the years by many earthquakes the worst being in 1636 and another in 1637. This is when most of the populace moved closer to the shore in Argostoli.
The castle and Capital thrived and housed storage rooms, a hospital, barracks, churches, private residencies. The castle's entire surface area is 16,000 square meters, and the walls are 600 m. long and 1,015 m. high.
The three ramparts face Argostoli, the East, and Peratata with views out to sea and all surrounding areas. The renovations of the Venetians turned it into an impregnable fortress where privileged families were invited to live. Then in 1757 Argostoli became the new capital.
The castle then went into decline and little by little became depopulated. The worst damage was caused by the earthquake of 1953.