Syros Greece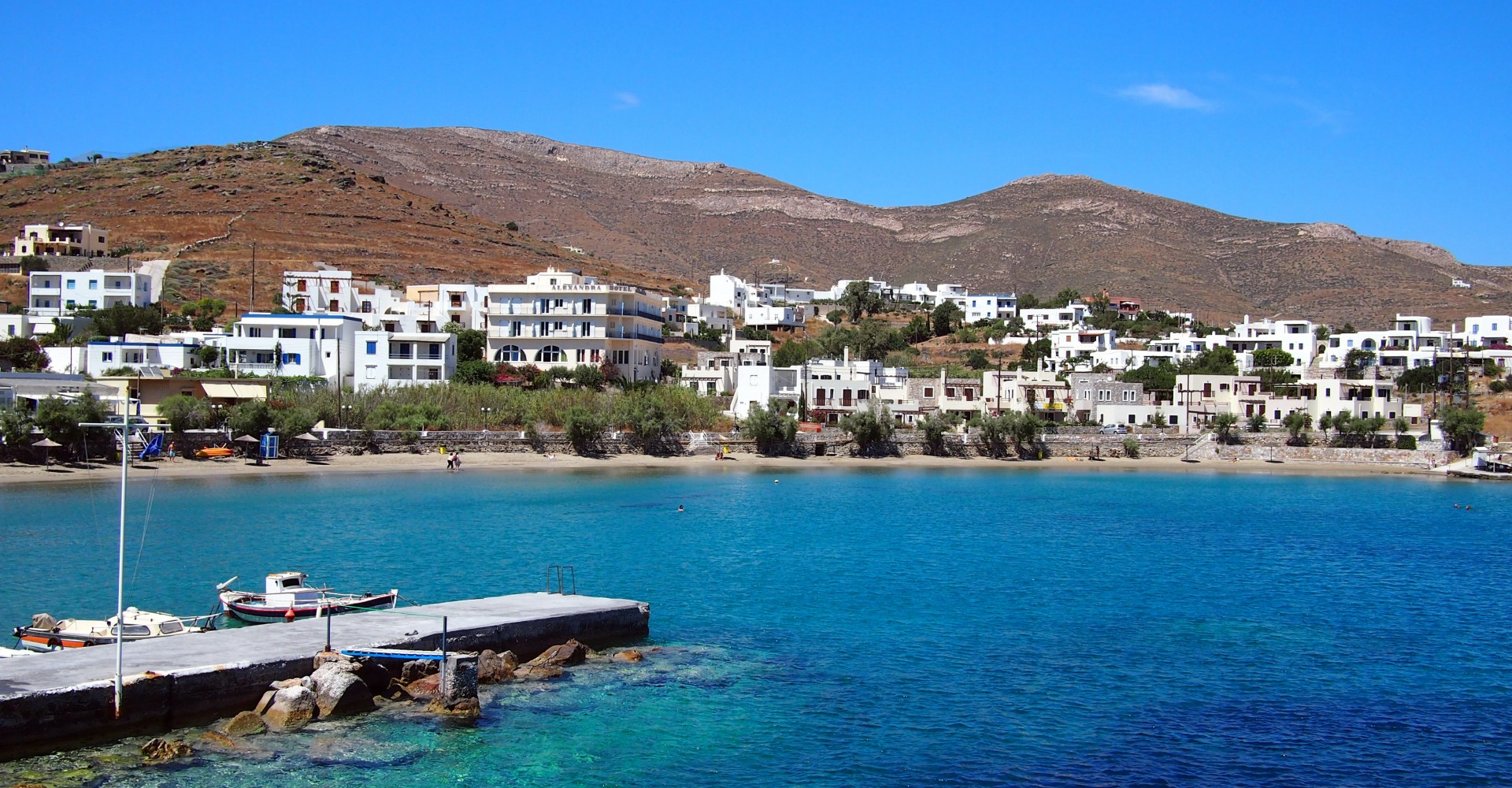 The grace and beauty of Syros Greece originate not only from its stunning coasts and waters but also from its astounding historical heritage. Syros marries the beautiful Cycladic architecture with the western European allure, in a tremendous combination that impresses everyone lucky enough to visit. Ermoupoli, the largest city, and capital of the island whisper its history through the beautiful neoclassical buildings that constitute it.
Syros was probably the first most important trade and industrial center of Greece during the 19th century. There are numerous historical buildings as evidence of this glorious past, including the City Hall, the Apollo theater, and the Customs Office. However, the island does not lack in physical beauty either: Its beautiful sandy beaches with crystal clear waters are decorated with neoclassical mansions and colorful orchards that lie nearby. In between the internationally acclaimed music festivals that take place in the island and the wide range of clubs and bars in the city, visitors have the chance to enjoy and appreciate the vivid nightlife of Syros. Last but not least the Syrian cuisine offers some incredible treats, such as the Halva pie, loukoumi, and the San Mihalis spicy cheese.
Syros Beaches
Agathopes Beach
As one of the most popular organized beaches in Syros, Agathopes, offers golden sand and crystal turquoise waters. Located right next to Agathopes are a beach bar and a few taverns offering exceptional food to visitors. Despite its popularity and because of its tranquil waters, Agathopes remains so clean and healthy that the endangered Monachus Monachus seals select it during springtime as a place to lay their eggs.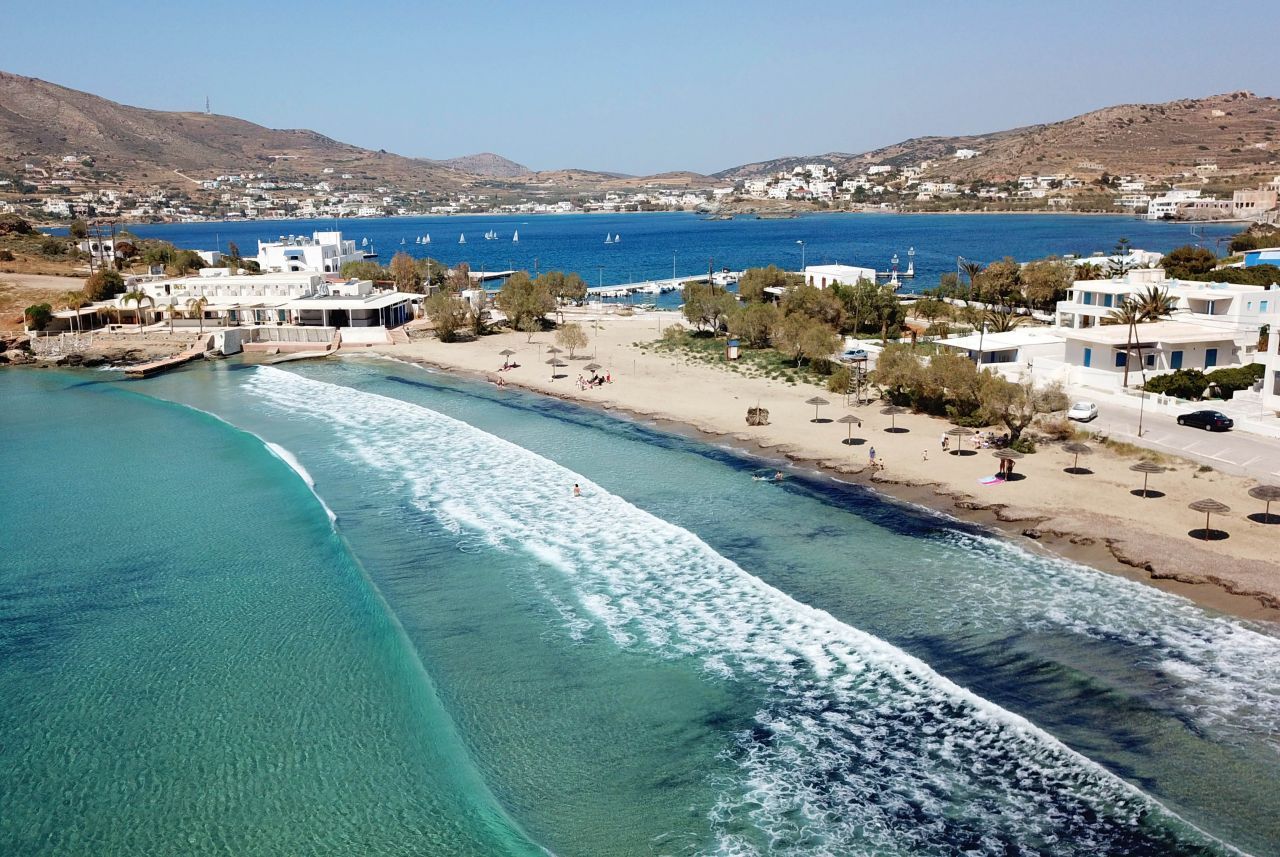 Vari Beach
Vari is a beautiful organized beach that is perfect for families with children. Not only because of its golden thick sand and crystal clear waters but also because it offers a great range of activities, including water sports and beach volley. Vari is very easily accessible and has many taverns, cafeterias, and accommodation choices nearby.
Galissas Beach
This fully organized beach is the largest in Syros and is located next to Galissas village, one of the most popular destinations of Syros. The beach offers beautiful turquoise waters, thin golden sand, and unforgettable sunset! Additionally, it shouldn't come as a surprise that it is especially popular among younger people since it not only hosts a wide range of water sports, but also vibrant nightlife.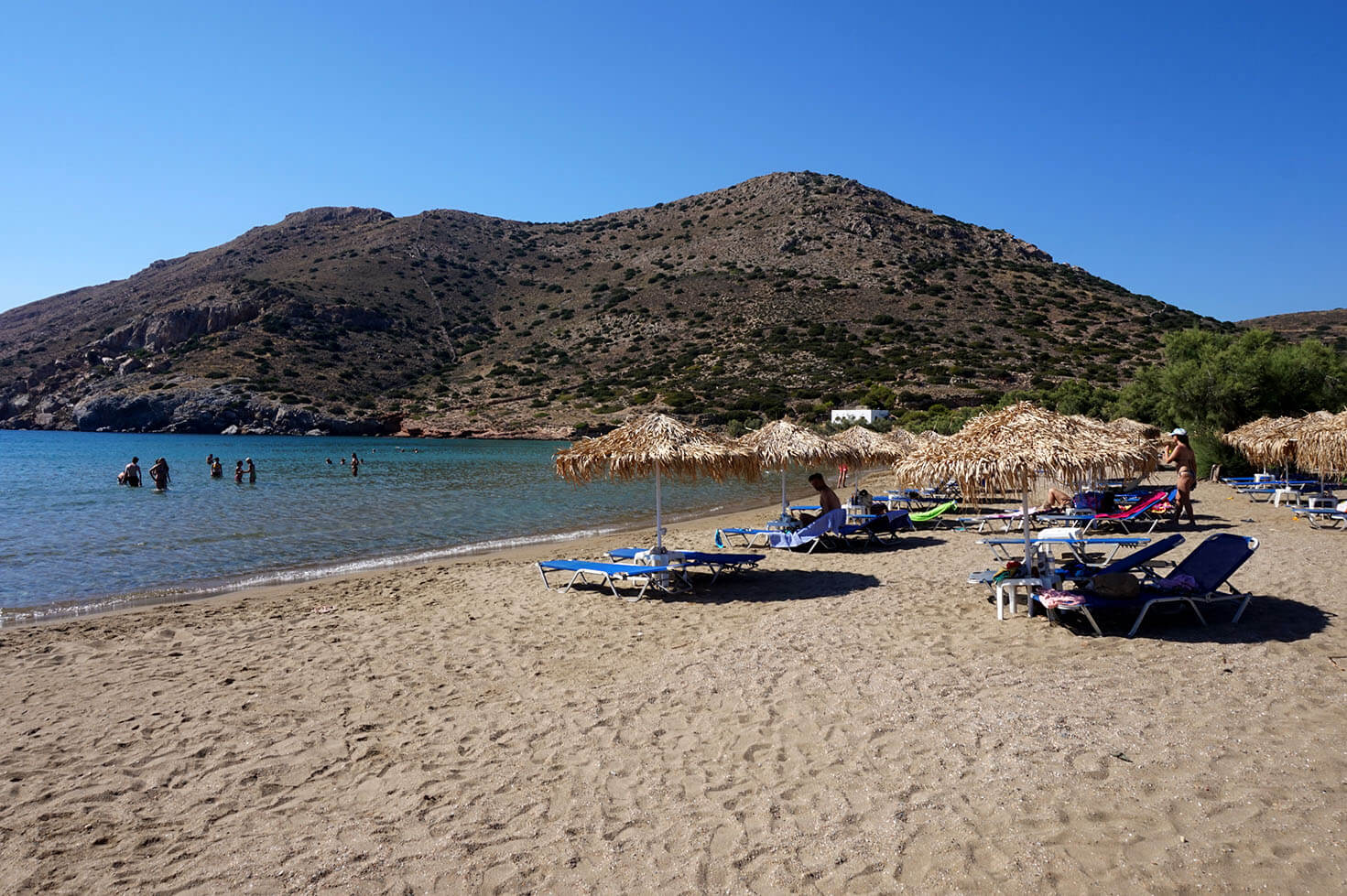 Kini Beach
Being famous for its incredible sunset, Kini is ideal for couples who are looking for a mesmerizing romantic environment. But that is not all: Located nearby are many beautiful traditional taverns and a scenic little port that create a memorable composition. The beach itself engages with its crystal clear shallow waters and the tamarisk trees that hang above them.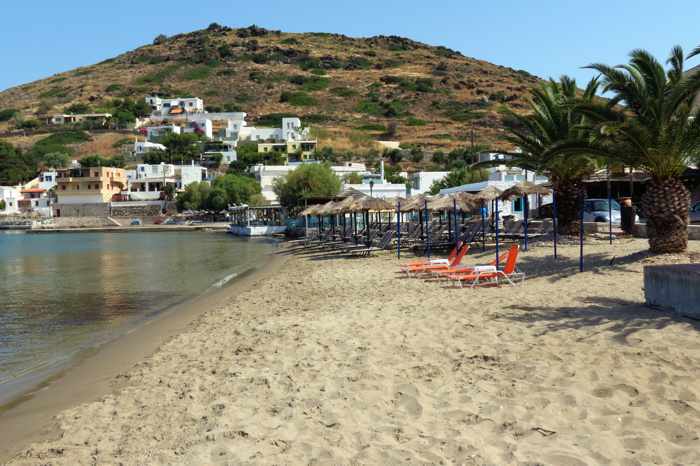 Komito Beach
Komito is a small organized beach, located just south of Agathopes, that offers an easily accessible and quiet option for visitors. Its beautiful waters with the tamarisk trees reflecting on them offer a great environment for anyone who wants to relax. A beach bar is located right behind the sand that offers the precious refreshments and drinks needed for a full experience.